Hello and welcome to my screenie page!! My name is Amanda and this page is all about the random adventures I have with my adorable pets! I...

Beauty: Okay mom you had enough time!

Kitty: Exactly this is OUR page and we're the REAL stars!


Lisa: We're gonna be stars!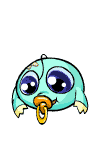 Poogle: Oh yea it's our time to shine!!

Lisa: Hi everyone! Welcome to OUR page! You get to see our crazy adventures around Neopia. And all the trouble Poogle gets into!
Poogle: Hey! It's not just me! It's all of us!
Kitty: Speak for yourself!
Me: Are you guys going to argue or properly introduce yourselves?
I'm Poogle! I'm adventurous and love to travel around Neopia and see new places! I'm also the battledome geek! I love to battle other Neopets and I love to train!
Hi! I'm Kitty aka "The Princess". I like things to go MY way and my way only. I love to shop so you'll always see me around the Bazaar or Plaza. I'm all about fashion and style!
I'm Beauty! I'm sporty and outgoing! I love to run, and play a bunch of sports. I'm very active!
Hello I'm Lisa!! I'm the youngest out of all my sisters. I'm nice, kind, caring and love to help other people.
Me: And before I was RUDELY interrupted, My name is Amanda, the owner of these crazy pets. I have been on Neopets for a total of 14 years and I love every second of it. On my free time i'm a gamer (any type of video game you name it!) I also like to sing and design things (even though I can't draw to save my life) -__-
Poogle: Ha! Mom's right, she can't draw!
Kitty: Beauty your only active when you don't have a bag of Cheetos in your hands!
Beauty: Not true!! I actually like to go outside unlike Lisa who's scared of everything!
Lisa: Hey I am not! At least I'm not a big mouth like Poogle!
ALL: *arguing over who's really who*
Me: So... welcome to my crazy family! Hope you enjoy our adventures! Make yourself at home! Any fan mail is really appreciated! :)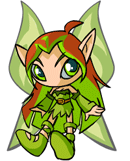 The coding for the site is DONE!! Just added all of my old screenies (85 total!!) Please note that these screenies are from 2006 - 2008. I do have newer ones from 2010 to now that I will work on and post. Still working on that link back button too! I'll keep you updated!!
Hi all! I redid the WHOLE website and added a new counter. I also am working on a link back button soon so don't worry!! As always, we love the fan mail coming in! Thank you!!!!! :)