Adding Patterns to Images in Photoshop
Patterns are just that; patterns. They can add texture to images that give them a bit of substance. A good majority of lookups, petpage layouts, guild layouts and even website layouts that people believe are 10/10 or that are considered very 'good' looking use patterns and brushes. Brushes are a bit more complex to make, so let's stick to patterns which if used correctly can make an image look just as splendid. So on with the show?

This tutorial is for photoshop only. I'm using PS CS2.
How to make and apply patterns

So you want to start with an image, any one that you want to add a pattern to.
For us, it will be this Ixi image.



Once you have your image you can put it to the side for a minute, and create a new image that's 10 by 10 with a transparent background.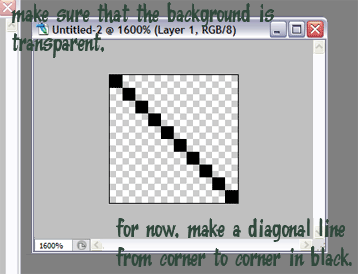 Yay! Now that we have our new square, draw a diagonal line in black, you can use the pen tool or the line making tool. Make sure that it hits one side then the other. So corner to corner.



Once you're happy with your image, go to Edit--Define Pattern. Once you click it it will bring up a small box that will let you name it, you don't have to just click ok.




Once you've hit ok, it will look like nothing has changed but don't worry it has :). Now you can minimize the 10 x 10 image and go back to the main image. Create a new layer; if you don't know how go to Layers--New Raster layer. Or press Ctrl+shift+n.
Now on that new layer go to the flood fill icon. In the upper left corner of the screen it should say foreground color click it and then drag down to pattern and click it. There will be a small square box right next to it on the right click it and selet the last image (which will be the latest thing that you added).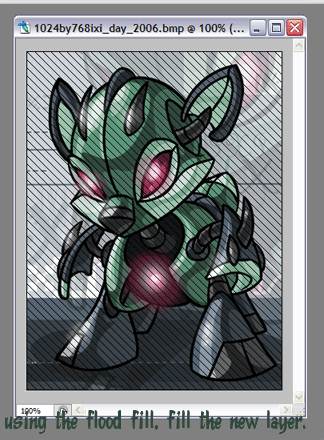 Now making sure you're still on the new layer, click the image and it should look similar to the image here :)



Almost there! So instead of having such a hard look to it you can change the type of the layer; in this image I used soft light. Just play around with it and have fun!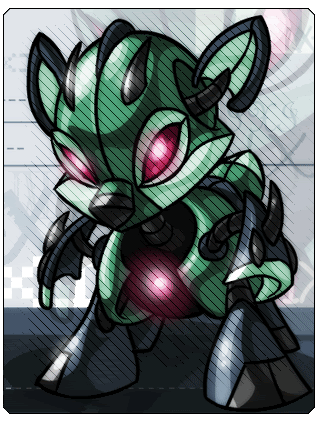 This is my completed image! You can add more layers and mix it up. Don't be afraid to mess it up :) You'll never learn if you never try you'll never know.


Feel free to change the pattern. Make other images, not just a slanty line just make sure it hits the same area on both sides. You can always delete a pattern you've added so there's no pressure.
NEOPETS, characters, logos, names and all related indicia
are trademarks of Neopets, Inc., © 1999-2013.
® denotes Reg. US Pat. & TM Office. All rights reserved.
PRIVACY POLICY | Safety Tips | Contact Us | About Us | Press Kit
Use of this site signifies your acceptance of the Terms and Conditions