Gnorbu in History
Short Gnorbu History
Welcome. Let's get started shall we? As you must know all Neopets have a pretty story and so do we *grins* and naturally we also have a lovely Neopedia article. What? You thought we didn't? They are all displayed below please read carefully. See that picture there? Well if you didn't recognize it then you must be new to Gnorbu. That is what we used to look like before the wonderful talented TNT changed us...aren't we much cuter like this?! I think we are! Enjoy reading and remember what is says next time you play with your Gnorbu *hides Whoopie Cushion behind back*
The Gnorbu is a Llama-like Neopet released on January 6, 2006. The Gnorbu was originally made public under the name Llamameeah, as part of the April Fool's joke in 2005. Several months after voting was held for what April Fool's Neopet to release, a few images of the Gnorbu appeared on the image servers." (Wikipedia)
Gnorbu are fun-loving Neopets who enjoy making others laugh. Despite its natural lack of agility, the Gnorbu's kind heart and good-natured outlook have succeeded in making it a very popular Neopet." (Description)
Gnorbu are generally best known for their spirited sense of humor. " "Witty remarks, comical stories, and quotable quips are their forte! A Gnorbu is never above having a good laugh, even if it's at their own expense. They also enjoy social activities such as browsing through the shops in Neopia Central or enjoying a bite to eat with their closest friends." (Neopedia)
Did you know?
On the pet popularity list Gnorbu is on the 43rd place meaning there are currently aprox. 1,130,000 Gnorbu in Neopia. (Shall we make the numbers go up?)

Although there is no audio provided on the Neopian Pronunciation page, Gnorbu is pronounced 'nore-boo' according to the editorial in Issue 236 of the Neopian Times.
Famous Gnorbu
Well now that you know where we come from of course you would like to know if there are any Gnorbu characters or evil Gnorbu around. And yes there are Gnorbu in Neopia that have earned the name of 'Famous Gnorbu', here they are:
| | | | |
| --- | --- | --- | --- |
| | Captain Tuan - One faithful day in Neopia a strange ship appeared from nowhere to Mystery Island. The captain of the ship is called Captain Tuan, a blue Gnorbu. He is the powerful leader of the Cykodarkes Gaze, a ship that sailed there from Shenkuu. After I helped him solve a mystery of a disappeared crew member they returned to Shenkuu. | | Wise Old Gnorbu - You have come to visit the Shenkuu Lunar Temple where a wise old Gnorbu lives. He maintains the official lunar calendar for Shenkuu. The wise Gnorbu says: "I carefully observe the movement of the globes and track them here on my chart. Do you think you have what it takes to accurately track the movement of Kreludor?" Here you will be able to test your wisdom with the challenge given to you by the wise old Gnorbu daily. For more info and help this guide. |
| | Princess Terrana - Princess Terrana is a Green Gnorbu created on March 16, 2007 with the release of Shenkuu Warrior. She is the youngest daughter of The Emperor of Shenkuu and training to be a warrior. Princess Lunara is her older sister. | | Derlyn Fonnet is a Purple Gnorbu and Left Defender for Kreludor's Yooyuball team of 2006. As powerful and tough as any defender playing today, this Gnorbu's offensive abilities are what set her apart as a truly unique talent. Not only can she tackle a forward and wrestle the ball away, but unlike most defenders she can also turn upfield and lead the offense, displaying an incredibly light touch as a scorer or passer. |
| | Igneot is the leader of the Moltarans living in the Moltara caves. He is a mystic who is always glad to give out some advice. | | Mirsha Grelinek is a Brown Gnorbu, and plays Left Forward and Team Captain for Shenkuu's Yooyuball team of 2007. As a young, fast and talented forward, Mirsha Grelinek excels at scoring and running plays, but lacks consistency and strength. |
| | Siona is a Gnorbu featured in the Quizara's Curse game. You can help her find her brush that she lost in the Frozen Maze on Terror Mountain. | | Shyanna - Is a very dedicated plushie maker. Every evening she would work on her sewing projects until the early morning hours. When she slept, she dreamed of her goal of making a plushie for every young Neopet. |
| | Scrap - After being blamed for a crime he claims not to have committed, Scrap stole passage on the ship in an effort to escape. He quickly won the admiration of Roxton, who agreed to take him under his wing, and the animosity of Captain Rourke, who sets him to cleaning the deck right away. Later Scrap is featured in a new neopian game Stowaway Sting. | | Vandebart Biggsby - Originally from Neovia, Bart (as know to his friends) hosts an apple bobbing stand in the Haunted Fair during The month of Collecting. His stand is also available all year round in Neovia. Not much is known about Bart, except that he is very protective of his hat. |
Fun Gnorbu Images
In this section I will talk about all the Gnorbu collectable items and images. You can use these on your lookup, shop, gallery and more. They are all wonderful images created by TNT featuring Gnorbu. You can find anything here from backgrounds to blogs, to fun images. Enjoy and collect them all *nods*
Gnorbu Avatar
The one and only Gnorbu avatar. This is a basic, not so secret avatar, but it's great. Unfortunately we only have one tiny little avatar. TNT won't make us more. Though it's very pretty and has a great picture of us, but there is only one *sob* While you're on the Neoborads don't forget to use this lovely Gnorbu smiley

simply type *gnorbu*.

Gnorbu Greetings
You know how to show that you love Gnorbu on Neopets with your fancy avatar and great items right, but your friend isn't onNeopets_ And you want to show off your cute Gnorbu pet? Well then it's easy. Just send your friend a Greeting Card featuring Gnorbu. Just pick one for any occasion. What better way to say you care then with an animated Gnorbu Greeting Card?
Gnorbu Backgrounds
There are six lovely images that you can download to your computer featuring us Gnorbu so you can have your favorite pet in front of you even when you leave Neopia for the day. And there you have it instant Gnorbu on your Desktop. My owner has them all on her desktop.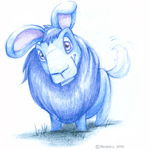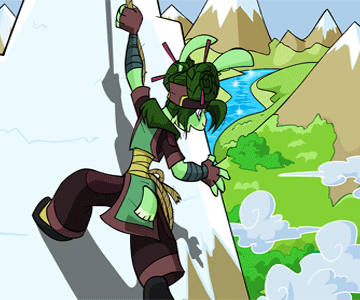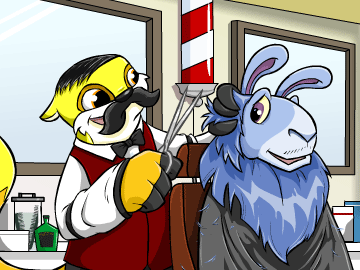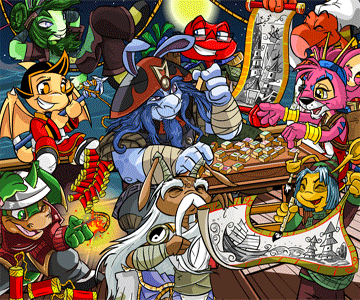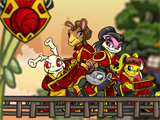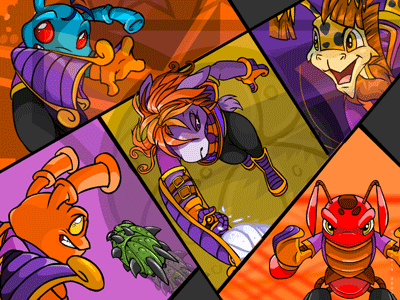 Gnorbu Fun Images
These pretty images are made by TNT for all you users to put on you're lookup, shop or gallery and it features us Gnorbu in little animated images, enjoy.
Gnorbu Shop Keepers
I'm sure all of you have a shop and if you truly love the Gnorbu then you have to have a Gnorbu there too. As a shopkeeper use any of the following Gnorbus, pick carefully though.
Gnorbu Shop Blogs
Currently there is only one Gnorbu blog for your shop, but this is a must so use it in every shop you have :)
THIS IS WHERE ALL YOUR SPIFFY TEXT GOES.

Can't Get Enough Gnorbu
Caption Contest
You still can't get enough of Gnorbu, then why not look at these pretty Gnorbu images. Below are from past Caption Contest when there was a Gnorbu appearance. If you're still now satisfied, why not color you're own image with some Gnorbu coloring pictures. Look carefully or you might miss them ;)
Color the Gnorbu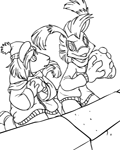 Buddy Icons
Or if you can't find what you are looking for then learn to draw your very own Gnorbu by using the How to Draw a Gnorbu page. Also don't forget to put a cute little Gnorbu image everywhere you go with these Buddy Icons.
| | |
| --- | --- |
| AIM Buddy Icons | MSN/LJ Icons |
| | |