[ Carmen's Blog ]
Hello there! Welcome to my out-of-control, online bulletin board of sorts.
This page is really for me, but feel free to browse around if you're bored---which I assume you are. :P
[ Updates ]
4.3 - The new daily is super lame. Way to go, TNT.
[ April Goals ]
[ ] Buried Treasure for reasons
[ ] Browse the PC for trades
[ ] Neoquest it up
[ ] Train Esmerelle
[ ] Train Nightmare often.
[ ] Reach 180 stamps
[x] Buy a new item for gallery
[ ] Get another NT article published
[ Past Months ]
March - I raised Jacelle's and Esmerelle's intelligence to 100, Jacelle's stats to even 26s, got the Space Faerie avatar, the new ATC avatar, and reached 175 stamps.
February - Got the Buried Treasure avatar, reached 200 cards, and updated my gallery.
January - I started working as a part-time Research Assistant, so my time on Neopets has been restricted. However, I was able to do a fair bit of side account training, I obtained the Dubloon Disaster avatar, finalized this blog, and reached 170/190 stamps/cards. Most importantly, after years of trying I finally, finally got the Turmy avatar. A solid start to 2014.
August to December - Completed my long-term goal of reaching 300 avatars. Got xxkarianna the UC Faerie Aisha and Kirokuh the UC Faerie Shoyru. Earned a bronze trophies for Snot Splatter and Eliv Thade. Upgraded my Splat-a-Sloth one to gold. Grim and Scytherous won a PPL award. I had my first Neopian Times publication. Got a new trophy for it too. Finally, I got that blasted Court Jester avatar! Now I only have one insufferable Skeith to deal with. :)
2013: January to July - Narokos became a Mutant Draik; Nordra became a Faerie Shoy. Got Vaeliin, Falinsa, and Jacelle. Hatched Esmerelle. Surpassed 275 avatars. Obtained the Mew avatar. Became a member of The Sway. Hit 100 stamps. Traded for a BN UC Faerie Xwee. Traded Waffles for a UC Plushie Buzz.
2012: August to December - Created this blog. Surpassed 250 avatars. Got Midki. Won trophies for Wrath of the Snowager and Kookia. Spent too much time stalking ~The Purge~ but managed to break into UC trading as a result. Created Scytherous and Auzina.
[ My Neopian Family ]
Main Account Pets
Name: angelchia1123
About Her: My oldest pet on this account and therefore extra special. She's really a sentimental pet at this point. I won't remove her petpet/P3 even though they don't match because they're been with her for so long.
Goals: Complete 2000 jobs with her.
Petpet: Buzzie the Plushie Buzzer and its Vernax.
Name: Kirokuh
About Her: Artist RN » BN UC MSPP » WN UC Faerie Lenny » BN UC Faerie Xwee » Kiro! My end goal is a UC Faerie Wocky, but I'm sort of falling for this little Faerie.
Goals: Not any at the moment.
Petpet: None. Turmy ate Kiro's petpet!
Name: Pink_Nightmare
About Her: My spoiled baby. Painted with my only FFQ. As much as I enjoy making a profit off of the inflated codestone prices, I'm looking forward to them dropping a bit so I can get back to training her properly.
Goals: Have all her stats reach 200.
Petpet: Shade the Captive Shadow Wraith and its Moquot.
Name: xxkarianna
About Her: Food RW » WN/DN UC Plushie Buzz » Kari! This lovely little Aisha is up for trade at the moment, but she's a cutie so she gets a spot here. :)
Goals: Trade her for a WN UC Grey Yurble.
Petpet: None at the moment.
Side Account Pets
Name: Auzina
About Her: Auzina began as a Blue Shoyru, but she was always meant to be my Maraquan Cybunny---my longest standing converted dream pet. I morphed her and gave her Puff when she turned 100 days old. :3
Goals: Raise stats + Matching P3.
Petpet: Puff the Maraquan Hasee.
Name: Narokos
About Him: I know most people love Draiks because they customize very easily and look lovely---but for my first Draik, I wasn't interested in any of that. Mutant Draiks are one of the coolest, most sinister looking pets, and just had to have one.
Goals: Raise stats + Matching P3.
Petpet: Iago the Mutant Gruslen.
Name: Scytherous
About Him: Scytherous is my adorable Halloween Grundo. Don't tell him I said that though, he would be furious if he knew I thought of him as anything other than fearsome.
Goals: Raise stats + Matching P3.
Petpet: Grim the Halloween Antwerph.
Name: Floppity1123
About Him: Growing up I had albino dwarf rabbits as pets, so I was drawn to Cybunnies when I first spotted them. "Floppity" was the name of my now late rabbit who I had for nine years.
Goals: Buy him a matching p3.
Petpet: Crimson the Red Ukali.
Name: Nordra
About Her: Nordra is a unique pet as she was created after I had been experimenting with customization one day and was never a dream pet. A Regal Altador Dress had come into my possession, so I began searching for a pet and other items that would go nicely with it. I somehow wound up with a Faerie Warrior.
Goals: Write up her mini story + Raise stats
Petpet: Artemis the Purple Vaeolus
Name: Jacelle
About Her: Jacelle is actually the result of me being an idiot and accidentally zapping my original Chocolate Usul. One day I'll get to writing a background story about how the love of her life was lost at sea.
Goals: Zap her petpet Chocolate + Create lookup
Petpet: Truffle the Chocolate Blobkins
Name: Falinsa
About Her: Falinsa used to be a Chocolate Usul. But one day I decided it would be a good idea not to pay attention to what I was doing while using the Lab Ray. She turned into Green Jubjub. *Facepalm* It all worked out though. Now she's an adorable baby.
Goals: Write up her mini story + Raise stats + Create lookup
Petpet: Fluffy the Plushie Angelpuss
Name: Esmerelle
About Her: I sort of dropped the ball on Esmerelle. I've been meaning to paint her royal, but other goals keep getting in the way. She will probably have some sort of gypsy-related background story, since her name was inspired by a certain Victor Hugo character.
Goals: Paint her Stealth + Write up story + Buy a matching petpet
Petpet: None any at the moment.
Name: Vaeliin
About Him: Strolled into the PC one day and spotted a "Quitting" thread. Normally I don't bother with those, but when I saw the owner was going to pound one of my dream pets, well, I had to try. Turns out I had the fastest fingers. Vaeliin is my evil, twisted kitty. :3
Goals: Write up his mini story + Raise stats to even 100s.
Petpet: Demon the Darigan Nuk.
Name: Midki
About Her: Midki is my forlorn, fluffy kitty and is result of venturing into the Pound Chat for the first time after finding a Pirate Krawk Morphing Potion at the Forbidden Shore.
Goals: Find and buy a matching petpet + Raise her stats to even 40s.
Petpet: Sunshine the Faerie Mauket.
Name: Zaprius
About Him: This poor pet is the unfortunate one I chose to be my lab rat. Zaprius began a female, yellow Wocky. I should have created a less cute pet to be my lab rat because I felt bad zapping the poor thing! I'm hoping to get a dream pet out of this or at least decent enough stats to stop the zapping/turn Zaprius into the pet of my choice. From August to December, due to outlying circumstances, Zaprius was held by a neofriend. However, Zaprius has been returned so it's back to the lab ray. Muahahaha.
Goals: Zap until happy...or get impatient and turn them into a dream pet.
Petpet: Nimbus the petpet lab rat who began as a Floud.
~*~ Zaprius Lab Log ~*~
November 15: Decided to stop zapping and began training
October 21: Changed into a green Korbat.
October 2: Color changed back to Silver.
August 30: Color changed to Strawberry.
August 29: Color changed to Green.
July 14: Color changed to Shadow.
July 3: Color changed to Maractite. Pretty!
July 3: Color changed to Silver.
June 21: Color changed to Fire.
June 20: Color changed to Camouflage.
June 12: Changed into a blue Koi.
June 5: Color changed to Camouflage.
Jun 1: Color changed to Halloween.
May 31: Changed into a blue Uni.
Apr 27: Changed into a red Eyrie.
Apr 14: Color changed to faerie.
Mar 3: Colored changed to purple.
Feb 27: Color changed to green. Are you kidding me?
Feb 23: Changed into a Green Skeith. My poor baby! D:
Feb 12: Color changed to Robot. Fancy!
Jan 18: Color changed to Zombie. Bleh.
Jan 9: Color changed to Maraquan. Pretty!
Dec 29: Changed into a red Uni.
Dec 21: Back to male, lol.
Dec 20: Changed back to female.
Aug 31: Color changed to Strawberry.
Aug 26: Changed into a blue Techno. D:
Aug 10: +2 Levels. Began zapping.
Note: I do have other pets, however, they are temporary and therefore I don't feel right placing them here.
[ Goals ]
Pets



Character Building
Personalized lookups for all pets
Raise intelligence levels to 100 for all
Revamp side account lookups
Embellish Midki's story
Buy matching petpets for all

Training
1000+ HSD - Nightmare
Even 80s - Zaprius
Even 40s - Auzina, Esmerelle
Even 20s - Nordra, Falinsa, Jacelle
Complete Esmerelle's customization
Buy PDE
Paint Stealthy
Petpet
Redesign Pet Lookup
Evening Draik Dress
Evening Draik Jewellery
NC Items:
Stone Statue Garden Background
Peaceful Tree Garland
Black and White Wingtip Shoes
Starry Night Sky Wig
Purple Faerie Tale Wings
Account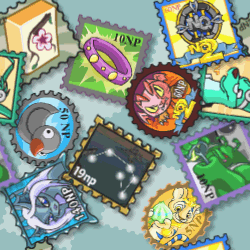 Avatars
Get published in NT 10x (1/10)
Plushie Tycoon
Neoquest It Up
5 game avatars (1/5)
1 expensive avatar




Userlookup
200 stamps/cards
10 gold trophies
Create a new gallery
Pet or Petpet Spotlight
Create a useful petpage
Long-Term
Neopian Family
Obtain all dream pets and complete my Neopian Family
All have a complete character/story/pet lookup
All have matching petpets and backgrounds
Four main pets have matching p3s
All have a minimum of 300HSD
Account Completion
325+ avatars
20 site themes
Become a gifter
24 game trophies
Win Site Spotlight
Win Gallery Spotlight
250 stamps/250 cards
100+ million neopoints
Finally, my sanity still intact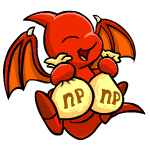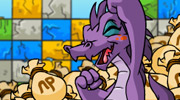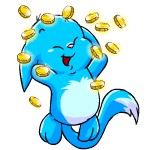 Dream Pets
See you can see,
my two dream pets are:
UC Faerie Wocky
UC Grey Yurble

They are perfection.

*Sigh*

To me, the UC Faerie Wocky is the most beautiful pet ever to exist on Neopets. Carefree smile, lush colors, ready to take flight, it really looks like a little fairy. The updated version is still very adorable, but I miss its former appearance. Especially the little details.
With the UC Grey Yurble, just look at it. Dat face. So forlorn and adorable, I can't stand it. The converted Grey Yurble is an absolute travesty.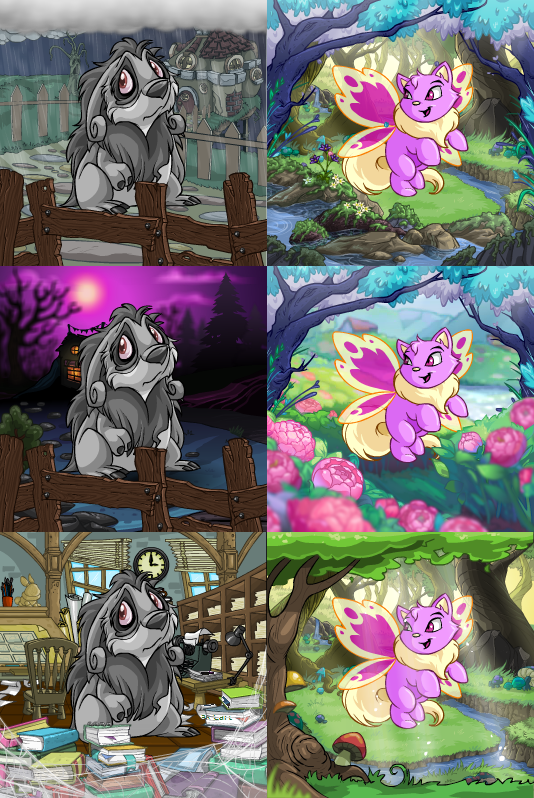 [ Tracking ]
What I'm Wasting My Money On
Food Club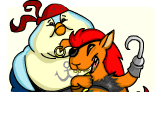 Hugo's Page | 2:00 PM NST
NP Spent: 1,361,920
NP Won: 2,934,600
Total Profit: 1,572,680
Items
Price Check: 1/25/2014
Next Check: 2/25/2014
Sites
Useful Petpages
Graphics
Miscellaneous
Petpet + P3 Matcher
The Faerie Abilities Guide
Restock Guide
Auction Snipe Guide
Accomplishments
Neopian Times (1/10)
Holidays Survival Guide

More to come!
Restocks / Snipes

Baby Paint Brush
Spent: 200,000 NP
Sold: 595,000 NP

Extra Thick Goggles
Spent: 4,000 NP
Sold: 99,000 NP

Maraquan Cybunny Morphing Potion
Spent: 1 million NP
Worth: ~2 to 2.5 million (Used it on Auzina!)

Maraquan Korbat Morphing Potion
Spent: 1.5 million NP
Sold: 2.8 million NP

Meridell Gardens Stamp
Spent: 3,600 NP
Sold: 99,000 NP
[ Avatars Log ]
Total Avatars: 308
Old Goal:
[x] Reach 300 avatars.
(Achieved: 11/21/2013)
New Goal:
[ ] Reach 325 avatars.
Ten Newest Avatars










Games






Score 800+ points in Raiders of Maraqua.
Score 250+ in Extreme Herder
Score 100+ points in Ultimate Bullseye II
Earn 800+ points in Mynci Beach Volleyball
Defeat the Archmagus of Roo and give Erick the clouded gem in Neoquest I
Feed Florg until you get a 250+ score
Get Around to Eventually...




















































[ Avatar Challenge ]
If I'm ever going to get 325 avatars, I need to apply some serious dedication. Starting in November of 2013, I'm going to pick one avatar (usually per month) to focus on. My challenge is to obtain it before the deadline.
Current Challenge:

How to Obtain:
Defeat the Archmagus of Roo and give Erick the clouded gem in Neoquest I.
Gameplan:
Play a little bit each day. No set deadline.
Status:
Incomplete
Tips:
Too many to list, ergo, just search for a guide.
/laziest tips ever
Notes:

Past Challenges
Month: January 2014

Challenge: Score 2,500+ points in Dubloon Disaster.
Status: Completed on January 5th
Notes: The group method is superior
to knocking them off 2 at a time.
Whirlpools are evil!

Month: December 2013

Challenge: Feed Florg until you get a 250+ score
Status: Failed.
Notes: I am the worst at this game.
My highest score was 235. *Sobs*
Oh well! Moving on!

Month: November 2013

Challenge: Send a score of 13500+ in Spacerocked!
Status: Completed on November 1st
Notes: Totally did not expect to luck out
and get it on the first day. I've been
stuck in the 12,000 range for ages.
Oh well. Yay!

Challenge: Score 4000+ in Nimmo's Pond
Status: Completed on November 9th
Notes: On the 7th, I earned 3890 points.
The struggle was real, y'all.
[ Wishlists ]
Gallery Wishlist
My gallery, Nuts About Nuts, is dedicated to everything from acorns to walnuts. I hope one day that my collection of Neopian nut-related items will earn me the Gallery Spotlight. Here's what I still need to obtain:

Aisha Acorn Darts

Alabriss Almond Cookies

Chocolate Peanuts With Peas

Faerie Acorns

Meepit (TCG)

Peanut Butter Gormball Truffle

Whinny Almond Cookies
Neopoints Wishlist
Note: One day my willpower will vanish and I will buy ALL THE THINGS.

Halloween Ona Stamp

Perfectly Flat Rock Stamp

Attack Pea Stamp

Rohane Stamp

Lost Desert Sphinx Stamp

Gargaroxs Recipe Book Coin

Matching Pastel Shells

Grundo Snow Throw Stamp

Blue Spiral Seashell

Gutan Kai

Osiris Pottery Stamp

Lustra the Golden Peophin

Monoceraptor Claw Stamp

N-4 Information Retrieval Bot Coin

New Maraqua Stamp

Gragarex the Grarrl Trooper

Maractite Dagger Stamp Maractite Dagger Stamp

Rainbow Coloured Shell

Gadgadsbogen Festival

Scarab Stamp

Tonunishiki

Ursula Usul

Uncommon Blue Collectable Scarab

Wintery Bruce Stamp

Pinchit

Baby Paint Brush

Halloween Grundo Plushie

Bumbluz

Dubloons

Draphly

Bony Grarrl Club

Ditrey


Stealth Paint Brush

Super Attack Pea

Unidentified Petpetpet

Codestones

Malevolent Sentient Poogle Plushie (TCG)

White Paint Brush

Maraquan Paint Brush
NC Wishlist
Even though I'm interested in customization, sadly I can't afford to spend money on things like NC Mall items right now. As much as I try to avoid looking at the NC Mall because of this, some have caught my eye.

Purple Faerie Tale Wings

Starry Night Sky Wig
It physically pains me to know this that absolutely beautiful background is pretty much unattainable, but it will always be my favorite background.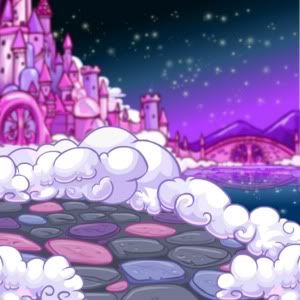 New Years in Faerieland Background
[ For the Stalkers ]
Basic Facts
Name: Carmen

Age: 23

Nationality: Canadian

Timezone: Eastern (NST+3)

How Long I've Played Neopets: 10+ years. *Busts out a cane and hobbles away*

Likes: Alternative rock, to-do lists, cereal, classic films, scrapbooking, sleeping, reading, and drawing.

Dislikes: Feeling like a failure, procrastinators, liars, bugs, unhealthy food, job hunting, thinking about the future, and rude people on Neopets. It's a game, guys.

5 Quick Facts: I hate my username. I'm addicted to black coffee. I've had an albino python placed on my shoulders. I would pick time travel as my superhero power. I still have no idea what I want to do with my life.
Blah Blah Blah
Hey there! Nice to meet you.
If we ever met in person, you would never be able to guess my age. I haven't aged since I was 14 and as such am considering dyeing my hair grey and taking up smoking.
Okay, no, not really, but the thought does cross my mind occasionally.
I thought it would be smart to pursue a double major in history and English literature, and therefore I am your average over-educated, under-employed, university graduate. By under-employed, I mean that I don't work full-time. I currently work three jobs: Research Assistant for a not-for-profit, Visitor Services Guide at a museum and an occasional nanny. While I spend a miserable 21 hours a week at the first job, the other two are casual, hence the need for 3 jobs.
I like to think I'm quite friendly, but it's hard to tell under this horribly introverted exterior. Neopets is really an escape for me since I'm not particularly happy with my real life. I can be found playing Habitarium, restocking, training Nightmare, lurking the PC, trying to get avatars, and refreshing away at Igloo Garage Sale because I'm a cheapskate when to comes to collecting stamps/cards.
Thank you for taking an interest in me. If you've gotten this far, why don't you drop me a neomail? I don't bite. :)
[ Credit ]
Questions? Comments?
Send me a neomail! My inbox is always open. :)
Carmen's Blog
Version 2.1: Field of Flowers
Original CSS by Kiwi (Heavily edited)
Background by SS
Button by Floret
Slorg Icon by Bedazzled
Layout, button, doll, and content are my own
Theft reported without warning :)
Link Back?