-=WELCOME ABOARD=-



The loudspeaker booms, Welcome guest to the Virtupets Petpage.

---
-=VIRTUPETS CORP.=-



What is Virtupets? The greatest Neopian world. Ever.




Virtupets is the corporate Empire supporting Dr. Sloth and his nefarious plans. Virtupets Orbital Space Station #4 was to play an instrumental part in Sloth's plans to conquer Neopia, turning all citizens into his glorious mutants. Sadly, his plans didn't go as well as expected and Virtupets Space Station became a popular tourist destination with arcade games and grundo adoption facilities.

...But we all know it's only a matter of time before Dr. Sloth returns and reshapes Neopia into his glorious image.

You can click here to visit Virtupets Orbital Space Station #4.


---
-=DR. SLOTH=-



Dr. Frank Sloth is Neopia's greatest villain and hero. A brilliant scientist and inventory, Sloth arrived on Neopia long before the Neopets were born and conducted his experiments in secret, creating mutant creatures.




Later, Sloth made several attempts to take over Neopia. Some of his notable achievements are the creation of Virtupets Corp, the introduction of the Grundo species, and the vast array of space gadgets that benefit Neopias.

You, guest, should become a Sloth minion.

Read more about Sloth's magnificant history here.
---
-=THE VPC=-



Virtupets is so great that it has its own neoboard. The Virtupets Chat, or VPC, is where minions and antis gather to plot the downfall of Neopia. Or the downfall of Sloth.




Although it's less active then some of the other boards, the VPC is the home to a variety of characters and harbours many minions, biding their time 'till Sloth's return.

I'm serious, guest, minionhood is for you.

Visit the VPC here.
---
-=TEAM VIRTUPETS=-



Team Virtupets is the best team in the Altador Cup!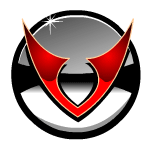 Supported by hoards of minions and the great Dr. Sloth himself, Team Virtupets is going to Virtupwn the AC. Fear us.

guest should support Team Virtupets too. Sloth wills it.

Check out our awesome team here.
---
-=VIRTUPETS LINKS=-



Here are some interesting Virutpets links. Bet you didn't know some of these places existed, eh?

Virtuvend 2000 MAX
But how does it work?

The VirtuPets Marketplace
Now, if only we could put our shops here...

Deactivation Console
Ooh... shiny.

Neopet v2 Shell
I'm lonely, Doctor. Will you be my friend?

Sloth Trailer
Pure awesome Slothness.


---
-=GRAPHICS=-



Here are some Virtupets graphics made by azellica and others!



Virtupets User Lookup

NEOPETS, characters, logos, names and all related indicia
are trademarks of Neopets, Inc., © 1999-2013.
® denotes Reg. US Pat. & TM Office. All rights reserved.
PRIVACY POLICY | Safety Tips | Contact Us | About Us | Press Kit
Use of this site signifies your acceptance of the Terms and Conditions