welcome
hello (:
Hi there and welcome to Bones, the very first Transparent neopet directory! (Est. Oct. 13, 2010) We specialize in listing transparent neopets of all kind. We hope that you enjoy browsing and what-not. I'm looking for affies, so please don't be shy!


get a transparent pet
Well, obviously thats going to be a challenge, only because the transparent paint brush is brand new! You can always buy a paint brush, at the trading post if you have 12,000,000 neopoints (as of 1.22.11).



Another way of getting you transparent neopet is by the wonderful lab map!


join us!
To join our wonderful directory, simply click here!

Ctrl+A , Ctrl+C, and Ctrl+V into the neomail please! :)
elephante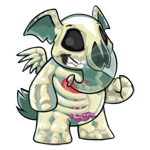 none!
skeith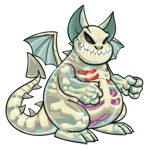 Klavar
Semiopaque
spryg
Compiere
wocky
sitely
news
1.23.11Got a new banner, Isn't it great? :)
1.22.11 - Another neopet! Wockys are now part of our directory!
1.18.11 - ELEPHANTES can now be painted transparent! Yay! Welcome to the family!
11.04.10 - I got another skeith added to the directory!
10.21.10 - Finally got a banner for the site! Thanks Kame! Now I'll just look to find some buttons and what not. I also found the very first transparent skeith!

link back
Button 1


Button 2

affilates
Wanna be affies? Neomail me! (Please only 88x31)



credits
css
banner
button 1
counter

Started 1.22.11