...is a slimy jerk.

That's what most's people's assumption is and it would be wrong of me to fault them. True, it's predictable. A mutant's two archetypes are the "poor me I'm so misunderstood" model and the "tough mean bully". I happen to fall under category two. I do not, however, have a tragic past or unavoidable urge to slap people around whenever I feel like it. Only when they deserve it. And there's plenty of love in my heart! It just happens to be for...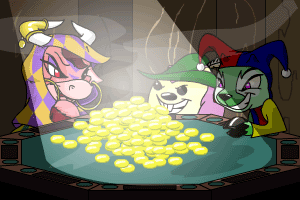 Poker... Poogle Races, Black Pawkeet Slots, Krawps, Grarrl Keno and, well, you get the idea. I am a regular face at all the scratch card kiosks. You can make a pretty good living off of gambling. No, really. You just have to know what you're doing.

THOSE GUYS


This weirdo is my roommate. He eats all of my food and replaces it with the garbage he makes and names after pastries. Disgusting. He also has his head too far up in the clouds to do his share of cleaning around here.
This, uh, this... is Flourne. Probably one of the only decent people you'll ever meet. What? No. He's a he. Don't give me that look. Anyways, he only eats fruits and stuff and that can't be good on a guy's health. Not that I look too much into it. Or anything. Moving on.
Yeesh. One word; despicable. Through some series of very unfortunate events (I'm guessing, anyways), Schafbock here befriended roommate #1. Now, I get to deal with this jerk almost daily. I hope someday fatty up there will get sick and tired of this nasty German's attitude so I can finally get left alone. How many times do I have to break a nose?
This is my other weirdo roommate who also does nothing around here. I never even get a chance to tell her to do anything because she's either locked up in her room or giving me this freaky stare. But whatever, this one actually pays rent.
Weirdo roommate # 2's freaky friend who eats weirdo roommate #1's disgusting food when no one is looking and who knows why. I don't even know if this guy speaks English. I wonder if he can understand "there is a tin can baked in that pie".
Good ol' Rapse. I met this fellow at high school and we've remained friends ever since. I go and visit him every now and then at the bar he tends. He can be kind of an airhead at times, but that's alright. He throws a wicked punch. Not so keen on his taste in music, though.
This was a nerd I picked on in high school. Well, it started out that way anyways. Then we became something like friends I guess. Which is weird, considering how many times I crammed his backpack full of Spyders during his freshman year. Anyway, I didn't see the little runt for four years and all of the sudden he shows up again. Which is... alright, I suppose.
EGO BOOSTERS

People think that I am so charming, they draw pictures of me. I'd prefer they give me something I could actually use... like, er, cash. But that's alright. I suppose.
Oh, and my memory is a little rusty so if you don't see credit here it's because I've waited too long to put up your masterpiece and have forgotten your name! A neomail will clear that right up, however...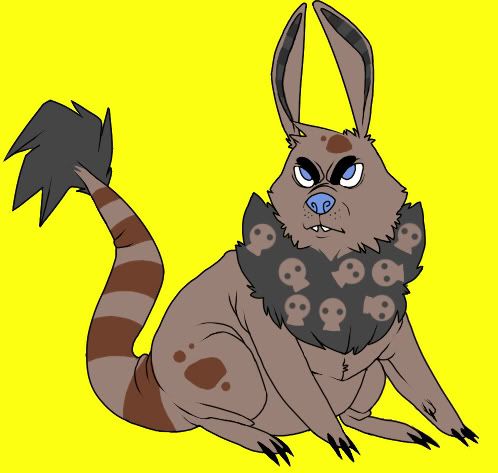 Accurate, dryptosaurus. Maybe a little too accurate. Was that you following me around in the parking garage?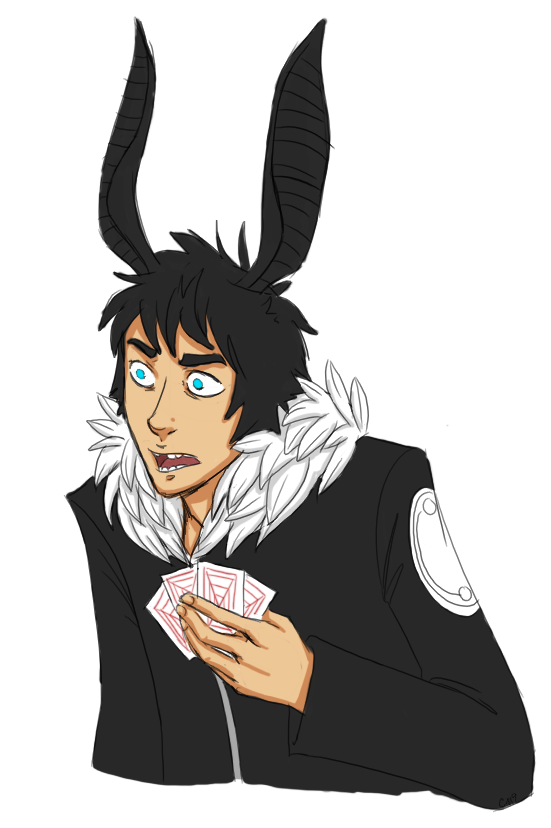 My! What a dashing rogue.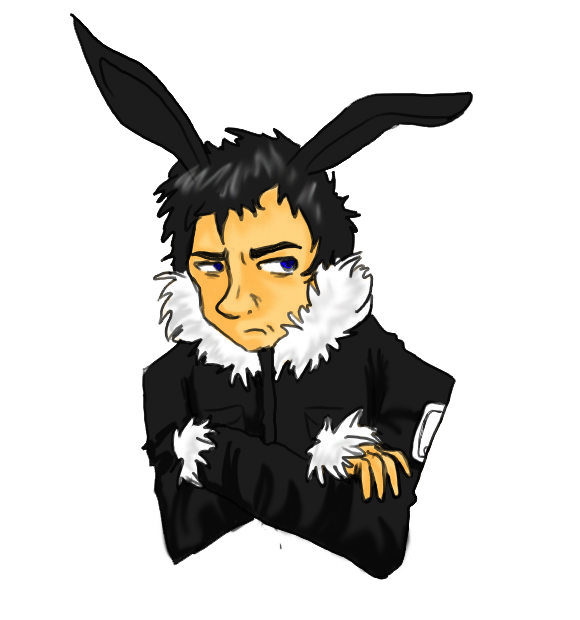 People seem to be under the impression that I am some kind of grump. Perhaps they are right. Thanks a lot, redwallgirly. Really.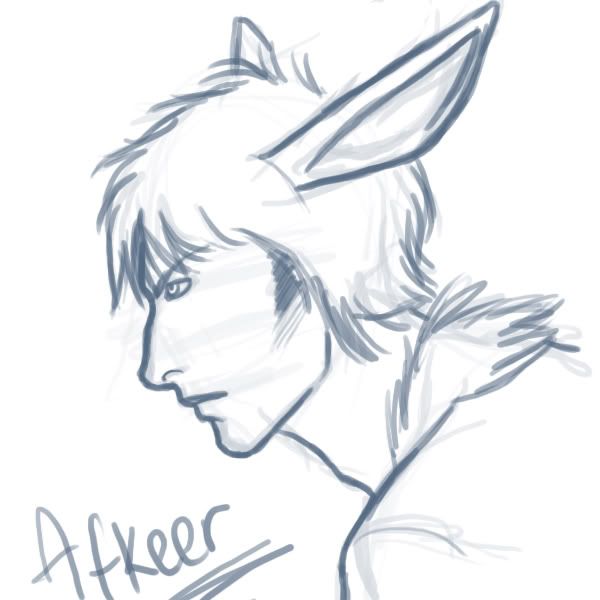 Ohhh, that profile. Almost as handsome as the real thing, lenguin_. Almost.




Thanks for shaving off about 20 pounds, demonic_sanctuary!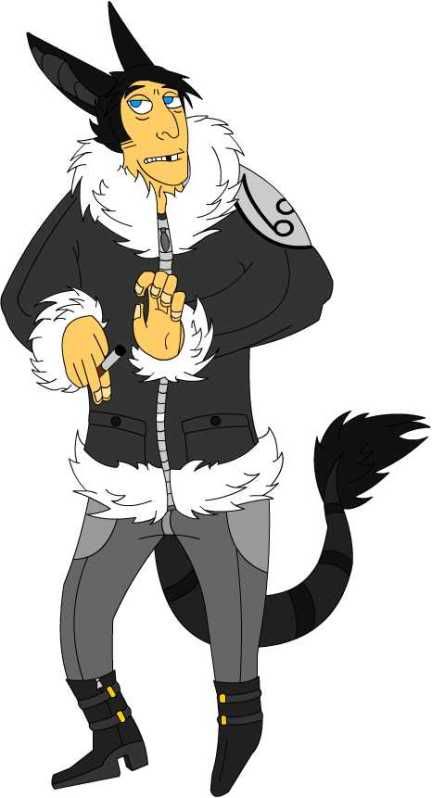 Attitude! I look very unimpressed here. The opposite of how I feel about this picture.



It seems that asthella has undressed me... and then had the nerve to publish it in the Neopain Times! She didn't even bother to blackmail me first! What did I do to deserve this?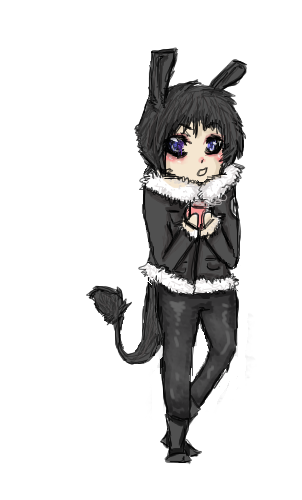 Oh, dragongirl79... I, I don't know what to say.
SNAPSHOTS
If you would like to contribute to this bizarre collection of misplaced affection, here's some pictures you can look at so you don't mess up too badly.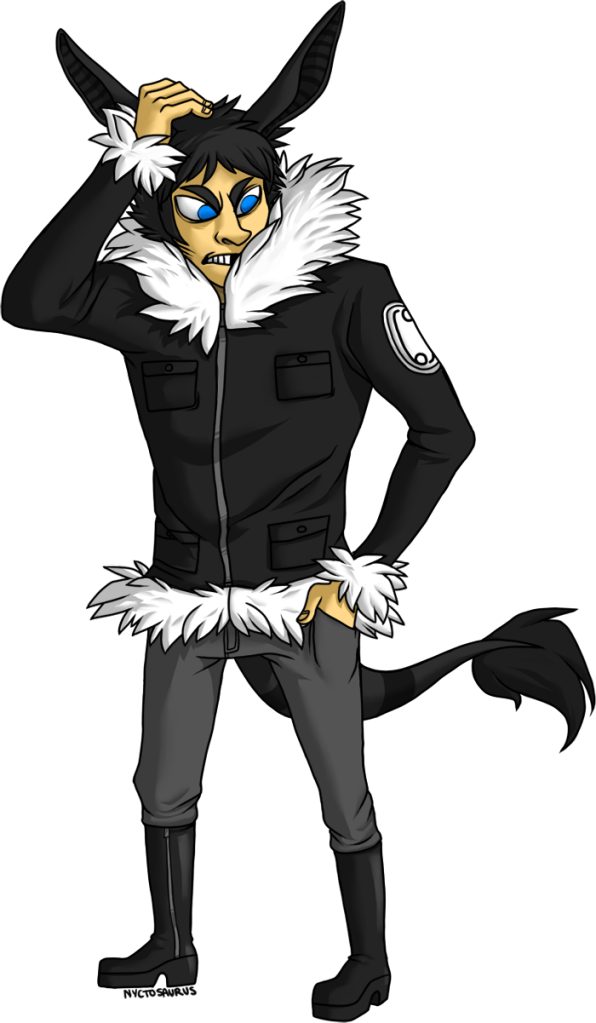 LINKS






Link back to me!