account
customise
games
explore
news
pet central
boards
shops
nc mall





Rules
Application
Ghost Uni
Speckled Ruki
Tyrannian Nimmo
Ghost Korbat
Zapping Put Your Pet UFA Pets Given a Home Wanna Trade? Listed Neomail Me
Hello!

This is Plum. She watches over all of the pets here, even after they have been adopted.
Welcome to my adoption agency.
My name is Ashleyyy and I'm in charge.
Please follow all rules.
And please understand that if I don't give you a pet it's not because I don't like you.
All of the pets in APA have been zapped by the lab ray.
I zap pets from the pound and wait until they are a painted color(not the 4 colors you chose when creating a pet).
If you have questions feel free to neomail me.
Rules
1.Your account must be at least 4 months old.
2.You may only get a pet on your main or most active account.
3.You can't have more than 3 pets.
4.Give my pet a loving home. Don't just pound them once you're done with them.
5.Don't beg or bribe to get a pet. You won't get it.
Application
In order for you to adopt one of my pets you will need to fill out the form below and neomail it to
Ashley
unless stated below.
Subject: Adopting (the pet's name) username:
current number of pets:
plans for the pet:
experience(years you have been playing neopets):
how trustworthy and loyal are you?(1-lowest 20-highest):


Ghost Uni
1_Spikes_1

Lookup
Apply
Speckled Ruki
INZECTOIDE_11

Lookup
Apply
Tyrannian Nimmo
JeffreyEatsFlies

Lookup
Apply
Ghost Korbat
Qigan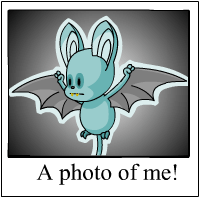 Lookup
Neomail Sophie to Apply
Zappping
None


Put Your Pet UFA
Would you like to find you pet an amazing, loving home?
Fill out this form: Name:
Pet Name:
Who to Neomail:
Rules:
Anything Else:
Then Neomail the form to Me


Pets Given A Home
Grey Eyrie: FireBird_53
Wanna Trade?
Send me the same form for Adopting but put TRADING as the subject.
Colors I'm interested in:
{Faerie} {Royal} {Cloud} {Robot} {Jelly} {Baby} {Neomail me to ask}


Listed :)
If I don't have your button up here then Neomail Me ;)

NEOPETS, characters, logos, names and all related indicia
are trademarks of Neopets, Inc., © 1999-2013.
® denotes Reg. US Pat. & TM Office. All rights reserved.
PRIVACY POLICY | Safety Tips | Contact Us | About Us | Press Kit
Use of this site signifies your acceptance of the Terms and Conditions