About Mysterious Moltenores
(A moltenore directory)

| | |
| --- | --- |
| | Welcome to the moltenore directory. Very little is known about moltenores. They are extremely rare and are both mysterious and magnificent. Even though there is a lack of information about this creature, I thought a directory should be created to honor my favorite petpet in all of neopia. I also wanted to provide some information about this petpet, and list neopian users who have moltenores as petpets. Moltenores are not featured in any neogreetings or in any articles in the neopedia and neopian times. This elusive creature is a r99 petpet and sells for millions on the trading post. |
| | |
| --- | --- |
| The little information we have about moltenore's can be obtained by reading their description. It says "Moltenore are cold to the touch because they are masters of containing their fierce heat within their bodies." Its nice to know that this fiery ball of a petpet will not burn or harm your neopet if touched. | |
| | |
| --- | --- |
| | |

How to get your very own Moltenore
There are 3 primary ways to get a moltenore:


1. Buying one off of the Trading Post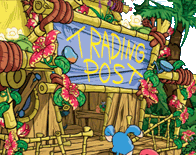 Moltenores are very rare but can be found on the trading post. I purchased my own moltenore and painted it faerie in March of 2008 for around 5 million. Since then, they have gone up in price, but the trading post price can fluctuate. You can bet though that this petpet will remain extremely expensive.


2. The Petpet Lab Ray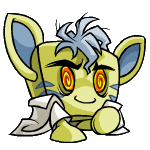 The Petpet Laboratory Map is a way to obtain a moltenore. It is very rare, but if you're lucky you may be able to zap yourself a moltenore. I was lucky enough to obtain a custard moltenore on my chocolate cybunny by using the Petpet lab. In order to have access to the petpet lab, you first need to collect all 9 pieces of the Secret Laboratory Map. After that you can collect all 9 peices of the Petpet Laboratory Map in order to use it to zap petpets. You may only zap once per day.
3. A third way is to restock a moltenore. This method sounds easier then it is but if your a professional restocker with a super fast internet connection you may be able to obtain one this way. They rarely restock, but when they do, they can be bought in the neopian petpet shop.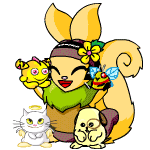 How to Join:
If you wish to join please neomail angellashley so she can add you to the directory. :)
Little trophies are awarded to pets who meet a certain criteria. When you neomail angellashley with your pet please specify which trophies you qualify for so that she can verify.

having a painted moltenore
having a zapped moltenore
having more than one moltenore added to the directory




Members of Mysterious Moltenores:
Moltenores (Unpainted)

Sinn


owner: gelert111



Black Moltenores



Adia



owner: angelchic22784

So-and-so



owner: homerunfreak08


Custard Moltenores

TastyTreat



owner: angellashley

Twinkie



owner: hc_huggle



Faerie Moltenores

Fanciful



owner: angellashley

FireFly




owner: angellashley

Foxxy



owner: lincolnlinc7

Ashet



owner: minavamp

Celestial Flame




owner: angelchic22784




Glowing Moltenores





(none yet)

Green Moltenores





(none yet)
Snow Moltenores



(none yet)

Spotted Moltenores





(none yet)

Plushie Moltenores





(none yet)
Thank you for stopping by!


Of course we would greatly appreciate it if you linked back to our page by copy and pasting one of the following buttons on your chocolate pet's lookup. It helps spread the word so that other owners of moltenores can join too!




NEOPETS, characters, logos, names and all related indicia
are trademarks of Neopets, Inc., © 1999-2013.
® denotes Reg. US Pat. & TM Office. All rights reserved.
PRIVACY POLICY | Safety Tips | Contact Us | About Us | Press Kit
Use of this site signifies your acceptance of the Terms and Conditions