Petpage being revamped.
To contain the Crouching Adoptables. Open for trades. All released colors are done, just replace 'color' with the color you want, all in lower caps.
Reference
About Zwindal
Zwindal is a spirit of a dead maiden, who died in a blizzard over 100 years ago. Left to roam the earth as an invisible ghost, she learned little by little to use her ice-manipulation powers to construct herself a body made of snow, that mimicked the body she had when she was alive. After mastering this technique, she found she could now speak to the living, and they could see her.
She has a constant aura of cold around her body, which helps her keep the snow from melting, and can manipulate water and air to affect the weather of the area around her. She is, though, vulnerable to excessive heats, and if exposed to them for too long her body melts, and she is returned to spirit form, until a time when she can re-create her body again.
She is a calm, rather regal spirit, who roams the mountain ridges of Neopia, guiding those lost in blizzards and storms to safety, and helping soothe the pains of the dying, by freezing them.
Mostly a loner, she is attracted to young males, whom she likes to talk to and befriend for a while, before they leave the coldness of her usual habitat.
Her Past
Born to a small family in a cottage by the base of Terror Mountain, Zwindal had a simple, carefree childhood with her parents and other family members. She loved playing in the snow, and enjoyed the cold airs of their home. She was unique among her cousins because she carried that coldness around her like an aura, even when inside their cozy home.
This meant she could only freely play with them in the snow, where her aura was imperceptible against the already cold atmosphere of the mountain. She didn't mind this though, and was mostly happy. Till she turned 16, and a disease, one that had already killed her grandparents and some other family members, settled on her as well.
She discovered she had been infected when one day playing snow fights with her cousins she blacked out, without having been hit by any snowball. The years after that the disease took it's toll, and she felt the pain and suffering, knowing she would die soon.
Then, on the eve of her 20th birthday, she couldn't stand it anymore, and she ran from her house, into the mountains, during a fierce blizzard. She climbed and climbed, till exhaustion took over her, and she let herself fall off the mountain, embracing the biting snow and hail as she fell to her death.
A Poem
Since I read that Kitty likes poems, I decided to include one. I am, however, very bad at them, so I asked a friend of mine who does great poems if he could dedicate one to Zwindal, as a 'fanart' piece to add. I also feel it's his way of giving me a reference.
The hyacinth dreams of radiant nothing
Lost in the hills and the mountains of snow
Without the knowledge of winter to guide them
The silent tubers refuse to grow.

Silver trimmings to the winter storms
Make silent memories begin to stir,
But something drives me, a kind of love…
In a different kind of world.
- Raile
Custom Adoptables
Reborn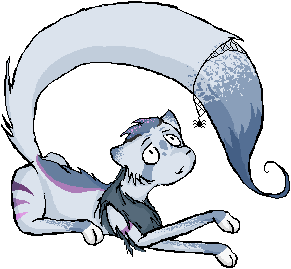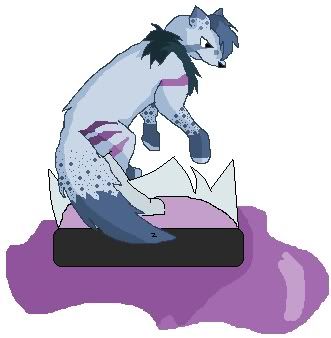 Past Life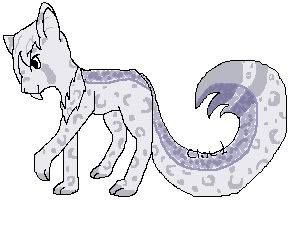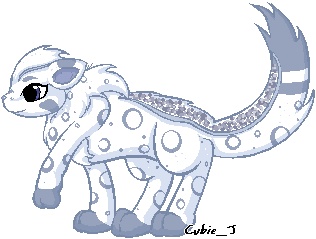 Fanart
Awards
Something has happened!

You have won Cat's Amazingly Random Award for Zwindal's App / Petpage *trumpets*

Link Back
If you wish to link to my page and visit in the future, or guide others here, then you may use this link quilt to do so.