On a particularly rain day, we ran into another lupe named Keff. His fur was bright red with white flecks on his chest. Shadow instantly fell in love, and we decided to settle down in that area so Shadow and Keff could be together. I had no idea what would happen next.
One night, as me and Ghost were out for a walk, we heard a terrifying scream that sounded like it came from Shadow. We rushed back, not bothering to run around the trees, but instead just floating through them. When we got back, Shadow laid in a pool of deep red blood. Her back had gaping slashes and her eyes where opened in a shocked, yet distant, look. Next to her body sat Keff, looking accomplished as he licked her blood from his huge fangs. It was then that we realized that he was not a regular dog, he was a vampire. With one last look, he fled into the woods. Ghost hurried after him, and I tried to follow. When I finally caught up, Ghost was nowhere to be found, and Keff was just sitting in the middle of a clearing. I turned transparent and ran. I don't know how, but he did something to Ghost.
I returned to the forest, where my friend's lives were ended, a week later. Keff had obviously moved on, so I stayed. I have haunted this part of the forest since then, training, getting stronger, and waiting for Keff to come back. Maybe one day I can finally have my revenge.
As you can see, I have the right not to trust strangers. The mistake I made with Keff is a mistake I will never make again.
Stats
Name: Zlxyna
Age: Half dead and half alive, creating a sort of immortal.
Species: lupe
Main color: ghost
Half color(black rings): shadow
Occupation: Forest ghost
Personality: Untrusting, pessimistic, stubborn, suprisingly loyal, slightly sarcastic
Love: ha, you would have to be one special dog to be able to even be a friend, let alone a lover.
Family:
Mother: deceased
Father: deceased
Brother: Lost. Friends: None. Anyone crazy enough to try?
Likes & Dislikes
Reference
Drag to address bar for full view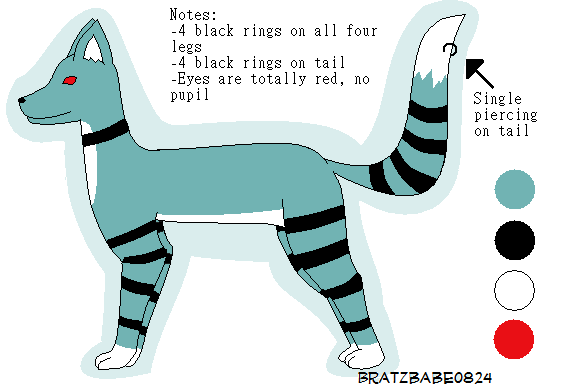 Custom Adoptables
Rules:
1. You may
NOT
take my name off of these.
2. You can not claim them as your own.
3. You can not edit them in any way. If you wanted it a certain way, you should have told me in the first place.
4. When asking for a request or trade, neomail Angelgrace0824 with the subject as -Zlxyna Customs-
5. Please be polite, I'm willing to change mistakes that I have made.
6. Reference sheets are necessary. I don't feel like I could do a good enough job with just a describtion.
Requests:
Open
Trades:
Open
Sample: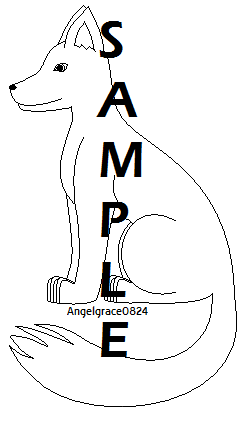 Completed: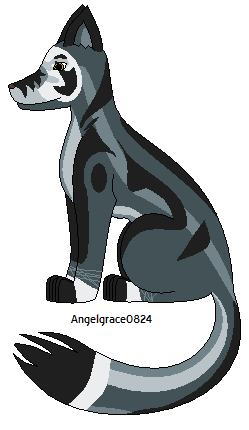 Nucos