About
Greetings catcloud9! It appears you have stumbled upon the official petpage for the Neopian Times comic, Title In Question! Links for all the comics are featured here, as well as other little tidbits and such. Keep in mind that this page is very much so under construction, so keep an eye out!!!

Title In Question is an reoccurring comic series written and drawn by catcloud9. Ever since she started playing neopets way back in 2004, she, as a young artist, always dreamed of being published as a comic artist in the famed Neopian Times, and now that dream is a reality. She is now 17 years old and has been playing neopets for eight years! Wow, how time flies, eh?
Synopsis
A family of eight neopets living under one roof in Shenkuu, and the humorous events that often ensue.
Cola

The "mother" figure of the family, Cola is often the one who takes her siblings under her wing, literally and figuratively. Though she often gives off a stern and serious exterior, she has a calm and loving side, and truly only wants the best for her family. And honestly, she puts up with a lot.
Musique

Considered to her siblings as the second in command after Cola, Musique is much more layed back then her older sister. She's very much into music, as her name suggests, dubstep being her favorite genre, and she is notorious for driving the neighbor's crazy at late hours with a loud speaker. Despite being her quirky self, her sisters and brothers treat her with a certain respect that some of the others don't often recieve.
Holiday

Also known as "that sassy kougra from down the street," Holiday is often the source of mischief in the household. She absolutely abhors behind told what to do, and will find any way possible to get out of it. Still she is genuinely kind at heart, even if she doesn't want anyone to know it.
Aqua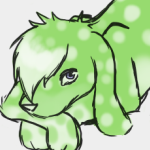 Adopted from the pound a few years ago, not much is known about Aqua's past. He doesn't really like to talk about it, so his siblings usually figure it wasn't anything good. He has, however, opened up over the years and is just as ornery as his sister, Holiday. He often jokes about becoming the ruler of Neopia someday, but that's all just in jest... right?
Daityre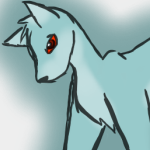 Giving off a tough and somewhat creepy vibe, Daityre is essentially the "body guard" of the family. Like Aqua, he doesn't talk much, but would be willing to risk his life for his family.
Zia

Zia is a very shy koi, and often doesn't venture too far away from her home. She enjoys staying home and reading books, and bonding with her Harris, Jazzy. Her siblings are always trying to play pranks on her, and she's starting to get a little fed up with it.
Elli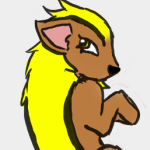 A rather feminine Xweetok, Elli would rather cook and go clothes shopping with his sisters than play trading cards with Aqua and Daityre any day. But don't let that fool you! He is extremely skilled in the battledome, and will not hesitate to kick someones butt to get that last usuki.
Zani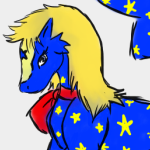 The youngest in the family, Zani often bears the brunt of chores and duties around the house, as the others often claim seniority and skip out. Not that she really minds, she enjoys helping Cola and Musique around the house. She really looks up to them, and aspires to one day be as respected as they are.
The Comic
Title In Question #1 - (Issue 593)
Title In Question #2 - (Issue 595)
Title In Question #3 - (Issue 597)
Title In Question #4 - (Issue 600)
Title In Question #5 - (Issue 604)
Title In Question #6 - (Issue 610)
Title In Question #7 - (Issue 628)
Under Construction
A few years before Title In Question, catcloud9 attempted a comic series known as Just Another Normal Day. Three of these comics (sadly) ended up in the Neopian Times! They stand today as memoirs of a more naive (and talentless) time.
Just Another Normal Day #1 - (Issue 338) We have a slight problem...
Just Another Normal Day #2 - (Issue 391) I thought I told you to go before we got here!
Just Another Normal Day #3 - (Issue 413) For some reason, I feel I should be suspicious.
Coming Soon!