Navigation
Adoptables
Gallery
Mini Zarvellah's
Story
Likes/Dislikes
Link Zarvellah
Friends/Family
Appearance
Intro

You're treading through the snow on a barren landscape. There is a full moon in the sky above you and the full moon aluminates the ground below. Stars sprinkle the sky. Snow is falling down gently and the icy cold snowflakes sting and they touch your face.

You realize something strange… there is a lump of snow in front of you, one that wasn't there before. You shake this notion; you simply must had not noticed it before. This doesn't work however because the pile starts to shake as if it was cold. You're confused, "snow doesn't get cold does it? No! of course not that's crazy." you think to yourself.

Suddenly a Lupe head pokes out from underneath the snow pile. She slowly stands up and shakes the snow off. She is beautiful, she has a snow colored pelt that blends in perfectly with the snow except it has a slight tint of pink to it. She has a necklace with a strange looking bead on it and two rings around her tail and one on her right front paw that have matching beads, as well as a ring around her right ear. The Lupe has feathery darker pink wings that are so stunning they look out of this world.

What are you doing here?" You ask curiously.

I could ask you the same thing." She says very calmly, clearly interested.

I'm lost," You answer honestly, "now it's your turn."
Story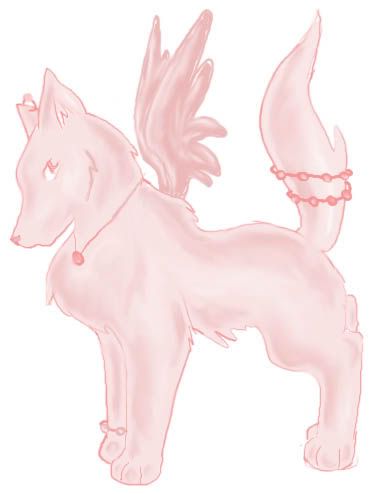 This is quite a long one, but I guess I have time." She says, her eyes are focused on you, they are a light red and show the slightest look of fear in them. It's apparent she's trying to hide that. She begins,"When I was just a pup, I was born into a Clan of Lupes who live here on Terror Mountain, they're known as 'IceClan'.

At the time I was born, my Clan was suffering from a terrible plague called 'green cough'. Everyone was dieing, it wiped out nearly all of my Clan including my parents.

For some reason, while everyone else got green cough and died from it. I got it numerous times but would recover; my eyes would glow and so would the beads on my jewelry and I would be fine.

Eventually my clan became suspicious of this. They thought I had intentionally plagued IceClan and that was why I was able to heal myself. So they begged me to share my gift and heal my Clam members. I tried as hard as I could to share it, but alas the gift was given to solely to me and I was not given the power to share it with others.

One night, when the Clan-Leader walked up to me, exhausted and incredibly sad as he had just lost his brother a few moment previous to the disease. He told me,'I have no other options. Tomorrow, you will either stop the plague and heal your Clan. If cannot do that, leave. Leave now, we don't need a anyone harming us anymore, this Clan can't take anymore pain. If the Lupes of IceClan are not healed by tomorrow, and you are still here, you will be killed. Is that understood?'

I had no option, if I left I was going to die on my own, slowly and painfully. So I decided I'd do everything I could to try to heal them overnight.

When I awoke in the morning, my Clan was still sick. I hadn't succeed. My older sister was instructed to take me to the forest and kill me.

She did as she was told, which hurt me so much. I couldn't believe she actually thought this nonsense was true. So anyway, she tried many times over to kill me but it never worked. My eyes would glow, and so would the beads, as they had done before, and the would she had inflicted upon me would vanish. My sister gave up after a while, she settled for something even worse; she buried me alive.

This was over one hundred years ago. I have been asleep here every since. I apparently have not changed much in terms of my appearance." She looked surprised, "Well that's about it I suppose. I'm on my own now. How about I take you home?"

You nodd.

Hop on my back and I'll take you there, no need to tell me where you live, I already know." You do as you are told.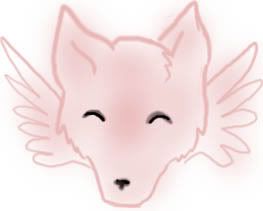 Likes
Pink
Snow
Ice cream
Plushies
Gems
Dislikes
Hot places
Black
Gross food
Ogrins
Wind up toys
Friends and Family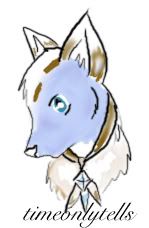 Markyomi (aka Marky) is my love, he is so caring and kind. He was the one who saved me when IceClan came to attack me. I owe him everything. We both have very much in common; he too was an outcast and a loner. So was I until I met him; since then, my life has changed forever.
Appearance
Color: pinkish-purple
Beads: dark pinkish-purple with a white gleam
Ear: earing on right ear with bead
Arms: right arm bracelet, with 4 beads
Tail: bushy, two rings with 4 beads on each.
Eyes: Reddish-pink
Neck: necklace with one bead
Extras: feathery wings; light pink