THE PLAYPEN IS NOW TEMPORARILY CLOSED
I've very busy, and I can't keep up with this page at the moment. It may be open in a month, maybe 6 months, I don't know, I can't say just yet. I can tell you that it WILL be reopened, at some stage. I've put too much work in this page to just give it up. Please DO NOT send any affie/pet requests, they will be ignored! Sorry, :( Thanks for your understanding.
- Claudia
Welcome
Welcome guest
Hello, and welcome to The Playpen! :) This directory was established on the 20th of June, 08. Who doesn't love us cute, adorable Baby Neopets? Okay, well, some people don't. Anyway, this is where you can list your Baby Neopets, so they become better known. In case you haven't noticed, my name is Zaitha, I'm a Baby Mynci, and I happily host this page. Claudia's goal is to reach a total of 1000+ pets listed in this directory, so hopefully she will get there within the next few months! By the way, Claudia doesn't want anyone stealing this page or claiming it as their own. If you see anyone doing this, feel free to mail Claudia (neotopia947.) Please enjoy!
Thankyou,
- Zaitha
Linking Back
Unfortunately, I have noticed that only a small amount of people who have their babies listed in The Playpen are linking back. I believe making it compulsory to link back is going a bit far, but making it optional doesn't seem to work. For me to reach my goal of 1000 pets in here, I need people to help advertise by linking my button to their petlookups. Thankyou very much to the people who have linked back, your help is much appreciated. Pets with links on their petlookups have a
*
beside their name.
Requests
Affies = CLOSED
Pets = CLOSED
Adding Pets
Yes, I am more than happy to add your pet to my directory if requests are open, however, there are some RULES.
DON'T WANT TO READ THE RULES? NO WORRIES, THEN I JUST WON'T ADD YOUR PET, :) YOU HAVE BEEN WARNED.
It may up to a week for me to a add your baby but I will try and add ASAP. Here are the rules, that you must follow in order to have your Baby added;
* You MUST, MUST, MUST fill out the below form, or you will be IGNORED.
* Your pet must be a Baby. (Obviously!)
* Your plans must be to keep the pet Baby.
* Permanant babies only, please!
* If you agree to link back, please do so immediately after your request so I can just add a * while adding instead of having to go back and forth.
* Please try your best to let me know if your pet is no longer baby, etc.
***If you are adding more than one pet, please fill out the following forms as many times as needed. (In other words, one for each pet.)***
Here is an example;
YES;
Name: Zaitha.
Gender: Female.
Species: Mynci.
Will you link back? Yes.
Where did you find out about The Playpen? ______
Name: Latefe.
Gender: Female.
Species: Kougra.
Will you link back? Yes.
Where did you find out about The Playpen? ______
This is the only 'format' acceptable when filling out your forms(s).
NO;
Name: Zaitha, Latefe.
Gender: Female, Female.
Species: Mynci, Kougra.
Will you link back? Yes, yes.
Where did you find out about The Playpen? ______
Do this, and I will ignore you. Yes, I'm fussy, but little things like this make it so much easier for me, (:
Here is the form I have been rambling on about;
Name: (exact name of your pet.) eg. Capitalised, underscores, etc.
Gender:
Species:
Will you link back? (please be honest, you answer is important!)
Where did you find out about The Playpen?
Becoming an Affie
I accept pretty much all affie requests, I just ask that you fill out this form;
Name of your site:
Type of site:
URL:
Your name:
Other:
Back to top
Baby Galleries
Here is a list of Baby Galleries for you to browse through, but please don't ask the owners for items.
***If you have a gallery you would like to add, please neomail me, and let me know. No forms required, :3***
Baby Guilds
Here are some Baby related guilds you can browse through, or maybe even join.
♥ Bundles of Babies (owned by sasafrass456 and wendesday_)

Button by juicy buttons
Playdate Palace (owned by flig729)
The Baby Clubhouse (owned by pretty_fairy32)
Notes: Private, so mail owner. Must have a baby neopet.
The Baby Crib (owned by crazyhippo28)
***If you have a Baby Related guild you would like added please let me know via neomail. Again, no forms required.***

FAQ
Got a question? Have a read through here, before mailing me. These are some of the most common, and basic questions I get asked, mainly by newbies. If your question(s) is/are still not answered after browsing through here, feel free to mail me, and I will help you out as best I can, C:
Q1. How do I get my own baby?
A1. There are several items you can you to get your own baby...
Item
$
Where can I purchase this?
What's good/bad about this?
An Image:
Baby Paint Brush
Around 600k.
Can be purchased in trades, auctions, and at The Hidden Tower in Faerieland.
This is a good way to go, because it is sold at the Hidden Tower, and when purchased from there, it results in receiving an avatar.

I don't believe there is anything bad about this.

Morphing Potion
Prices vary, depending on which particular potion.
Can be purchased in trades, auctions, or may even be received in an RE.
There is nothing that fantastic about this method unless you don't want to create a new pet, but morph one.

Bad thing would probably be that some are quite expensive.

Boochi
Free!
Boochi, is a naughty little Baby Bruce who zaps pets into babies. This is a Random event, and occur anywhere, anytime.
Good? It's completely Free!

Well, if you don't want a Baby, you would have to repaint your pet.



FFQ
The cost depends on what item you must retrieve for your Faerie Fountain Quest.
You can't purchase a FFQ, you can only hope to get one in an RE.
This is great! Although the items can be quite expensive, a lot of the time they are still cheaper than a Baby Paint Brush.

I don't think there is anything really that bad about this.
Q2. What avatars can I get?
A2. You can get these avatars by viewing pages of the following Baby pets;
Q3. How many times can I use my Morphing Potion, or Paint Brush?
A3. Unfortunately, all paint brushes and morphing potions are one use items which means once they are used, they poof.
Q4. Can you give me a baby PB or morphing potion? please?
A4. No, I have my own goals to work. There are many neopet earning guides out there, read them =3
Q5. r any of ur babi petz uft or ufa???
A5. NO.
Q6. What can babies wear and how else can I customise them?
A6. Unfortunately, there aren't a lot of items that can be used to customise babies. There are only a handful, and most can only be purchased with NeoCash. BUT, like any other coloured Neopets, any type of background can be worn by babies.
Q7. What baby pet should I get?
A7. Really, I can't decide for you, but I'd personally recommend a Baby Draik, if you can afford it. 'Tis my ultimate dreamie that I'm still working on, x3
Q8. Who exactly is Boochi? How rare are the RE's?
A8. Boochi, as mentioned in Q1, is a mischevious little Baby Bruce who goes sneaking around, and zaps innocent pets into babies with his ray gun. Many people love this RE, but or course, not everyone does. It's quite rare, and there is a 50/50 chance that he will miss. If he does get your pet, it will be your active, so maybe keep your fave pet unactive. Not that you should have a favourite, ;)
If you're still confused, feel free to mail me. Hopefully this has answered some of your questions.
Baby Pet Items
All listed items have something to do with Baby Neopets.
Toys

♥ Babaa Pull Along
♥ Baby Aisha Balloon
♥ Baby Bori Balloon
♥ Baby Bruce Balloon
♥ Baby Bruce Blocks
♥ Baby Bruce Pull Along Toy
♥ Baby Bruce Squeaky Toy
♥ Baby Bruce Pull Along Toy
♥ Baby Bruce Squeaky Toy
♥ Baby Buzz Squirty Toy
♥ Baby Chomby Balloon
♥ Baby Cybunny Sticker
♥ Baby Elephante Pull Along
♥ Baby Lupe Puzzle
♥ Baby Rattle
♥ Baby Security Blanket
♥ Baby Wocky Puppet
♥ Blue Chomby Float Ring
♥ Blue Kau Fluffball
♥ Blue Pull Along Turtum
♥ Boochi Pinata
♥ Camouflage Pull Along Kau
♥ Citadel Building Blocks
♥ Colourful Building Blocks
♥ Counting Blocks
♥ Dr. Sloth Toy Blocks
♥ Fire Goldy Bath Toy
♥ Flotsam Bath Buddy
♥ Flying Pull Along Scarab
♥ Green Rocking Wocky
♥ Grinning Pull Along Poogle
♥ Gulper Float Ring
♥ Gummy Dice Blocks
♥ Illusen Building Blocks
♥ Imiya Pull Along
♥ Koi Bath Buddy
♥ Koi Inflatable Bath Toy
♥ Maraquan Gallion Pull Along Toy
♥ Maraquan Shoyru Float Ring
♥ Maraquan Shoyru Push Toy
♥ Maths Blocks
♥ Meerca Chase Pull Along
♥ Mutant Xweetok Pull Along
♥ Neoblocks
♥ New Year Dummy
♥ Peophin Bath Toy
♥ Piraket Pull Along Toy
♥ Playground Blocks
♥ Pteri Blocks
♥ Pull Along Blue Pteri Toy
♥ Pull Along Blue Wocky Toy
♥ Pull Along Darigan Bori
♥ Pull Along Gelert
♥ Pull Along Halloween Ona
♥ Pull Along Scarab
♥ Pull Along Snowbunny
♥ Pull Along Kougra
♥ Pull Along Kyrii Toy
♥ Pull Along Lupe
♥ Pull Along Peophin
♥ Pull Along Poogle
♥ Pull Along Rock
♥ Pull Along Solarin
♥ Purple Koi Bath Sponge
♥ Purple Pull Along Tuskaninny
♥ Robo Pull Along Ixi
♥ Rocking Ogrin
♥ Sculpty Dough
♥ Snot Blocks
♥ Spotted Rocking Uni
♥ Starry Koi Wind Up Bath Toy
♥ Starry Rocking Uni
♥ Toy Petpet Pram
♥ Uniocto Bath Buddy
♥ Yellow Goldy Bath Toy
♥ Yellow Pull Along Hissi
♥ Yellow Rocking Gelert
♥ White Goldy Bath Toy
♥ Wind Up Baby Buzz
♥ Wooden Building Blocks
♥ Wooden JubJub Hoop Game
♥ Wooden Pull Along Cart
♥ Wooden Pull Along Nimmo
♥ Wooden Rocking Uni
♥ Wooden Uni Pull Along Toy
Plushies

☼ Armin Plushie
☼ Baby Aisha Plushie
☼ Baby Blumaroo Plushie
☼ Baby Bruce Plushie
☼ Baby Buzz Plushie
☼ Baby Cybunny Plushie
☼ Baby Eyrie Plushie
☼ Baby Grarrl Plushie
☼ Baby Grundo Plushie
☼ Baby Grarrl Plushie
☼ Baby Kougra Plushie
☼ Baby Lenny Plushie
☼ Baby Lupe Plushie
☼ Baby Paint Brush Plushie
☼ Baby Peophin Plushie
☼ Baby Quiggle Plushie
☼ Baby Skeith Plushie
☼ Baby Techo Plushie
☼ Baby Tuskaninny Plushie
☼ Baby Uni Plushie
☼ Baby Usul Plushie
☼ Baby Wocky Plushie
☼ Baby Xweetok Plushie
☼ Baby Zafara Plushie
☼ Deluxe Baby Quiggle Plushie
TCGs

♥ Armin The Small (TCG)
♥ Baby Buzz (TCG)
♥ Baby Cybunny (TCG)
♥ Baby Elephante (TCG)
♥ Baby Jetsam (TCG)
♥ Baby Korbat TCG)
♥ Kiko Squeeze Toy (TCG)
♥ Snotty Ghost Toast (TCG)
♥ Strawberry Brucicle
Furniture

☼ Blue Play Pen
☼ Brightly Coloured Cot
☼ Bubble Play Pen
☼ Chocolate Play Pen
☼ Cloud Play Pen
☼ Dung Play Pen
☼ Faellie Play Pen
☼ Faerie Koi Mobile
☼ Faerie Koi Play Pen
☼ Kass toy Box
☼ Kookith Paddling Pool
☼ Kouvara Play Pen
☼ Luxury Cloud Cot
☼ Pastel Cot
☼ Pink Play Pen
☼ Play Rug
☼ Plushie Play Pen
☼ Roodoku Mobile
☼ Roo Island Mobile
☼ Roo Island Playmat
☼ Royal Play Pen
☼ Rubber Duck Cot
☼ Rubber Duck Toy Box
☼ Slorg Paddling Pool
☼ Slorg Pay Pen
☼ Snorkle Paddling Pool
☼ Turdle Paddling Pool
☼ Yellow Play Pen
Food

♥ Baby Bloater
♥ Baby Bruce Milk Bottle
♥ Baby Cybunny Chocolate Egg
♥ Baby Elephante Milk Bottle
♥ Baby Kougra Custard
♥ Baby Scorchio Milk Cake
♥ Baby Shoyru Baby Bottle
♥ Beef and Veg Baby Food
♥ Caramel Flavoured Kougra Milk
♥ Chomby Day Cupcake
♥ Chomby Day Potato Soup
♥ Forest Fruit Baby Food
♥ Iced Chomby Fruit Cake
♥ Koi Sticky New Year Cake
♥ Lemon Meringue Baby Food
♥ Mint Lime Flotsam Cake
♥ Moehog Lollypop
♥ Orange Baby Aisha Lollypop
♥ Pea and Ham Baby Food
♥ Raspberry Baby JubJub Lollypop
♥ Strawberries and Cream Baby Food
Books

☼ A Bori Alphabet
☼ Alphabet
☼ Baby Blumaroos
☼ Baby Buzz Book
☼ Baby Buzz Manual
☼ Baby Gelert Pop-Up Book
☼ Baby Ixi Book
☼ Baby Kacheeks
☼ Baby Lenny Book
☼ Baby Moehogs
☼ Baby Moehog Stories
☼ Baby Mynci Book
☼ Baby Scorchio Nursery Rhymes
☼ Baby Shoyru Book
☼ Baby Tonu Book
☼ Basic Spelling Songs
☼ Buzz Colouring Book
☼ Buzz for Infants
☼ Chomby Baby Food
☼ Chomby Pop-Up Book
☼ Cybunny Baby Book
☼ Defenders of Neopia Colouring Book
☼ Doglefox Colouring Book
☼ Faerieland Colouring Book
☼ Flotsam Colour Time
☼ From Egg to Feathers
☼ Hissi Alphabet
☼ Holiday Colouring Book
☼ Kreludan Bed Time Stories
☼ Kyrii ABCs
☼ Learn to Swim
☼ Lost Desert Colouring Book
☼ Love and Caring
☼ Maraqua Colouring Book
☼ Maraquan Bed Time Stories
☼ My First Book
☼ My First Chia Book
☼ Noil colouring Book
☼ Peophin Babies
☼ Quiggle Bedtime Stories
☼ Raising Grundos
☼ Scorchio ABCs
☼ Scorchio Defence
☼ Squeaky Elephante Toy
☼ Super Cool Toy Magazine
☼ Terror Mountain Colouring Book
☼ The Royal Book of Colouring
☼ Tuskaninny Bed Time Stories
☼ Usukicon Y8 Colouring Book
☼ Usul Bed Time Stories
☼ Wheres My Mummy
☼ Whirlpool Colouring Book
☼ Wocky Lullaby
Morphing Potions

♥ Baby Acara Morphing Potion
♥ Baby Aisha Morphing Potion
♥ Baby Bruce Morphing Potion
♥ Baby Draik Morphing Potion
♥ Baby Jetsam Morphing Potion
♥ Baby JubJub Morphing Potion
♥ Baby Kacheek Morphing Potion
♥ Baby Kau Morphing Potion
♥ Baby Koi Morphing Potion
♥ Baby Korbat Morphing Potion
♥ Baby Lupe Morphing Potion
♥ Baby Meerca Morphing
♥ Baby Uni Morphing Potion
Miscellaneous

☼ Adopt A Grundo Coin
☼ Fuzzy Pink Blanket
☼ Heated Blanket
☼ Noil PJs
☼ Snuffly Blanket
☼ Spotted Blanket
☼ Warm Green Blanket
☼ Warm Neomites Wrap
Back to top
Morphing Potions
Here are some pictures of all the Baby Morphing Potions currently available.
Baby Pet Names
Names for Babies. Use one. Use five. I don't care. JUST TELL ME IF YOU USE THEM! Believe me, I will hunt you down and we'll play 20 questions. Some of these name are long, some short, some weird. They're not great, but I still don't appreciate you taking one or more, without even sparing 30 seconds to mail me. Do that, and I will lose all respect for you if you ever need to contact me in the future. Be afraid, k?
***Last updated 13th of October 2010***

Acwalae [ ]
Agwanae [ ]
Bhepe [ ]
Boblinn [ ]
Braezinn [ ]
Chanoel [ ]
Daimeyn [ ]
Ehmalle [ ]
Fhalette [ ]
Gharnello [ ]
Hilinge [ ]
Hitutchi [ ]
Iplese [ ]
Jaileyna [ ]
Karliep [ ]
Linkasai [ ]
Lustihae [ ]
Marnole [ ]
Nhylene [ ]
Opheyl [ ]
Pacoyoe [ ]
Policae [ ]
Qlenique [ ]
Ryneile [ ]
Sinflae [ ]
Thaynii [ ]
Traeide [ ]
Unquae [ ]
Xylafin [ ]
Back to top
The Pets!
Well, here are the pets, the whole point of this directory. Feel free to view their lookups, etc. Just keep in mind that NONE of these pets are or UFA! I repeat, they are not UFT or UFA, understood? Good, so please do not harass their owners.
Pets in the Playpen so far: 530
Most popular Baby: Lupe
Female babies: 319
Male babies: 214
Back to top
Goodbye...
The following babies have either been sadly frozen by their owners or are no longer babies.
♥ Anoliz - A gorgeous Glowing Acara
♥ Aduore - frozen.
☼ Karukha - frozen.
♥ Ashasia - A pretty Green Usul.
☼ Enollieo - frozen.
♥ Dayeline - frozen.
☼ Lysiace - A stunning Grey Cybunny
♥ Miariley - A cute Red Mynci
☼ Malizene - A fabulous Royal Draik
♥ Meilolly - frozen.
☼ Aerhynn - frozen.
♥ TiddlePops - frozen. She was my old baby of mine. :(
☼ Glamex - frozen.
♥ Ceanoi - frozen.
☼ Problemas - frozen.
♥ Madehliene - frozen.
☼ Krakkuh - frozen.
♥ Mellydi - A fabulous Blue Kau.
☼ Kouava - frozen.

♥ Vylaira - A cute Skunk Kougra.
☼ Xwindra - frozen.
♥ Sailra - frozen.
☼ Hanr - A Tyrannian Moehog :)
♥ Kyient - frozen.
☼ Exapsi - frozen.
♥ Kasztanek - frozen.
☼ Kaeylane - frozen.
♥ Sweepily - A cute Yellow Tuskaninny.
☼ Heirdoa - frozen.
♥ Kweeku - frozen.
☼ Floricara - frozen.
♥ Kawissa - frozen.
☼ Allexsis - frozen.
♥ Amyrellia - frozen.
☼ cuddlesnloves - A functional robo Xwee.
♥ Esheia - GUPed. (Green Uni Project.)
☼ Evarah - frozen.
♥ Phrit - frozen.
☼ Afariax - frozen.
♥ Kahokoo - frozen.
Awards

Received on the /3/09

Received on the 30/3/09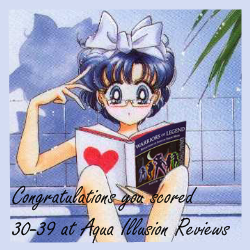 Received on the 15/4/09

Received on the 27/8/09

Received on the 8/2/10

Received on the 4.9.10
Contact
Thankyou ever so much for visiting The Playpen. We hope you had an enjoyable time. See you soon!
- Claudia
Site last updated Wednesday 24th November, 2010.