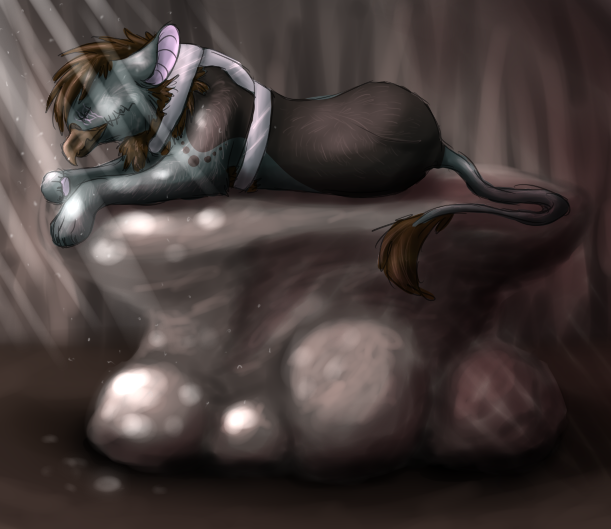 Intro
The days I have spent in the depths of the Nightmaren realm were endless. Time would not pass, the sun would never set or rise. I had no way to tell if this was true, I was blinded by myself. As a kid I was allowed to play outside but when the Nightmaren saw I had the strength to pull a cart I got a harness on and I had to go to work.
At first my task was to pull the rubble out of the mines, but as I was downgraded I eventually ended up in the depths of this world. Day in and day out it was dark, I had to scratch away the surface in search for the much wanted Dream gems. Those gems were the beginning of the trouble.
They have the power to hold close to unlimited magic power and since the rocks and soil of the Nightmaren realm were full of magic they were desirable.
One day the darkness became too much for me and I scratched out my eyes, leaving scars over them. The Nightmaren pulled me out of the tunnels and stitched my eyes closed and send me back in. from that moment I was determined to get out of these tunnels.
Away from this darkness.
But then I found a Dream gem...
About Eon
Name:
Yoine
Nick:
Eon
Genger:
Male
Age:
150
Species:
Hybrid Nightmaren
Homeland:
Mines of ---
Born:
Breeding ranch
Personality:
Closed, loves to be alone, has a negative look on life
Family:
Mother is being used for breeding and never knew his dad
Love:
What is love
Status:
Roaming around in the normal world
Eon has had a rough life from the moment he was born. He was used as a tool in the mines, beginning from the top and ending deep in the tunnels. He was alone in those dark caves, sometimes he had someone to talk to but for most of the time he was alone. After a while he lost it and scratched his eyes out, filling the tunnels with horror cries. The Nightmaren who bossed him around brought him to the surface and stitched his eyes shut and put him back into the mines, looking for Dream gems.
That was when he started planning to escape from the mines, he had a perfect plan but then he found one giant Dream gem. The Nightmarens who owned him brought him back up to celebrate, but instead he attacked one Nightmaren and that cause a chain reaction with the other hybrid Nightmaren and in the fight Eon ran away from the mines.
He ran for what seemed like ages, not seeing where he was going. He ended up in the normal world after a while of running and till this day he wonders how he got here.

Design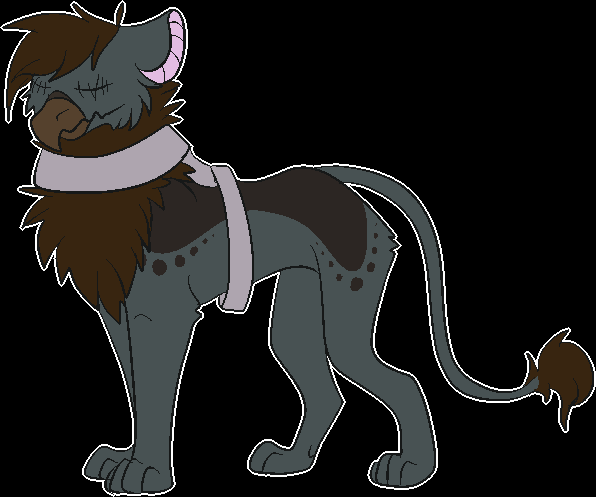 Adoptables
Blue:
Customs Eon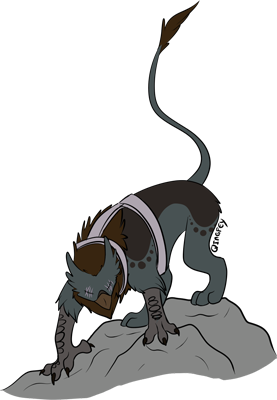 Schevo: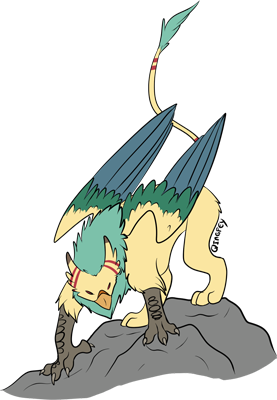 Feax: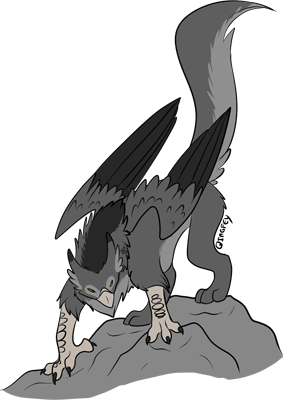 Dobrashin:

Old set, no customs! Lost the file :c
Art by others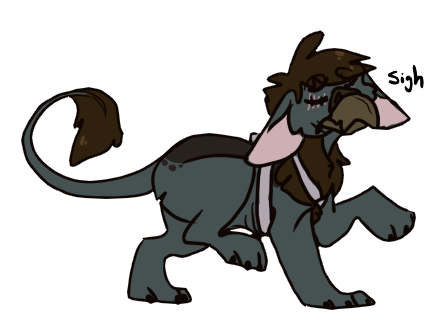 Thanks under!
Super thanks Onno ;u;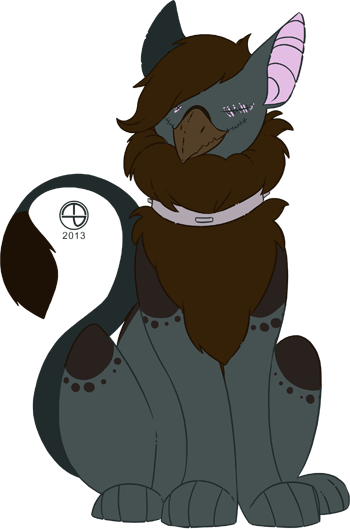 Thanks Laura!
Farewell
Linkback

---