FOR KIT

THIS PAGE NEEDS TO BE REVAMPED SO BADLY
might be a summer project actually...

In the mean time, keep in mind all the things typed here are circa 2006.
No one wants to be remembered for what they type in 2006.
so maybe i'll re-do it.

SO Yilth has a new design now;

Name // Yilth
Full Name // Thomas "Lightfoot" Yilth II
Age // 2 dog years
Species // Lupe
Gender // Male
Pelt // Forest Green
Good traits // Smart, Attractive, Honest
Bad traits // Cruel, Critical, Unsocial
Occupation // Wonderer
Petpet // Bobo
Pack // none
Motto // "Just shut up." ...D:

Likes and Dislikes
The forest
Swimming
Bobo
Teasing Baylorr
Being Alone. (EMOO. D:)
Walking around
Disobeying orders
Sunny days
Thunderstorms
Father
Past
Foster Family
Small Spaces
Frogs
Crowds
Cowards
Idiots. Like you.
People like you.
All I can say is...shoot. I have no idea how I wound up with these loonies that should be preforming in the circus. I don't like them very much...but what can I do? I could run away...but...no matter. Here they are, unfortuantly.
Oka
My "mother" Or Aunt. She likes me to call her "Auntie Twinkeh. She's the crazy one who took me in. She's a 13 year old who's neopets obsessed. And being an artis doesn't help being strange, I think. Anyway, I've thought of running away a million times, if that tells you anything. But she loves me, so I stay.
Baylorr
This...is an idiot. A total weakling, for he can't do anything in the battledome to save his life. Baylorr, a.k.a...my punchbag. He is seriously what you call a coward. He's scared of bloody everything. I think it's hilarious. I'm really not sure why I'm so critical of him...maybe cause he's a zombie, I dunno.
Daull
This is Daull, the newest in our "family", which I dread to call it. She hates me. Probably cause she is a magnet to Baylorr. Literally, she clings to him like all the time. Really really really obnoxious. I wish she would leave. She's always giving me these looks. =__=;
Kevrane
This is probably the only sane family member I have. He is a soft-spoken, kind, and girly gelert. Kevvie, as we all call him, was one of Twinkeh's first pets ever, so he's loved by her. He keeps telling me his dream is to become faerie...I hope he gets his wish. Anyway, I guess he's a nice guy.
Murder by Kin
| | |
| --- | --- |
| I used to be quite a happy lupe, I suppose. Happy family, mother, father, and my sister. We lived under the large rose bush where I had been brought into the world. But one day, when the truth was spoke, everything went wrong.I had never really looked like my father, and neither had my sister. We both had dark, forest green pelts and gleaming red eyes, much like my mother used to posses. My sibling and I had both been born in the deep, thick part of the forest next to the same, blooming rose bush. It may have been fate that we were both birthed at the same spot, but maybe not so. | |
| | |
| --- | --- |
| | My mother had soft, chrystal clear voice that echoed vigourisly and beautifully in the homely cave that was once my home. My father was usually out, hunting. Unlike I, he possed large, moth-like wings, and resembled an insect quite like a moth, but with more wolf features that insect. A DNA error, I suppose. He did wonder why my sister and I looked nothing like him, but soon, the truth gushed out like blood on the cold, solid dirt. The day my father found the truth was not a pleasent one in the least bit, infact, left two lupesses cold and dead in the deep forest. He smelled his scent, my father did, the same scent of my fur, and it led him through the medow and beond. There, he found my real father, green pelt and all, and my father brutally spilled this lupes blood on the dead leaves below...this this murder was only the beginning. |
| | |
| --- | --- |
| I thought I could trust you. I thought I was the only one. I THOUGHT YOU LOVED ME." Were the last words my mother heard and soon after, she was unmoving on the ground below. His eyes filled with tears, almost blind with fear, my sister was the next to go, with a sharp yelp of final pain. These two pups were not his...he had been lied to their entire exsistance, and they both must pay the unjustful concequinces. | |
| | |
| --- | --- |
| | I ran. I ran until thorns and pepples had cut through my paws and red liquid trickled a trail behind me. I never once looked back. He would forever be after him, as I would later beging to seek revenge. An everlasting circle of murder. But A thought has occupied my mind ever scince that fateful day. My exsistance had ment the death of my mother. Since that moment, I wish I had never been born at all. |
Art of me...
STEAL ANY OF THIS ART AND YOU WILL BE FROZEN WITHOUT A SECOND THOUGHT. Alot of effort were put into all of these pictures and art theft will not be tolerated. Thanks very much for understanding. ;D
Pictures by okamish. Alot of these are old and crummy, and I'll put them in order of date. You can see how Yilth evolved! 8D Please click and drag to the URL bar to see the the full picture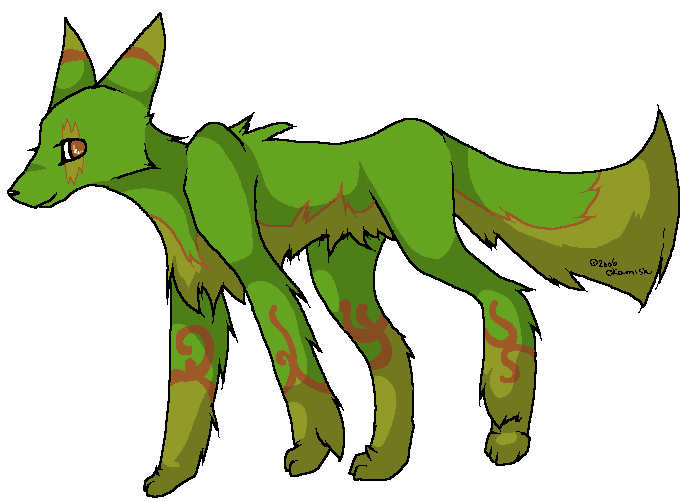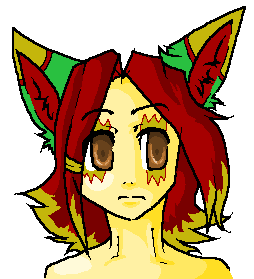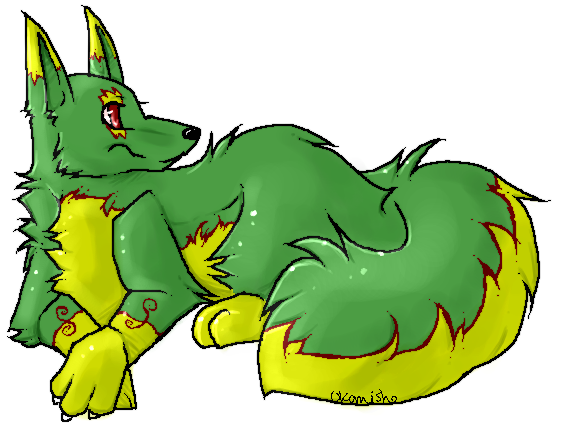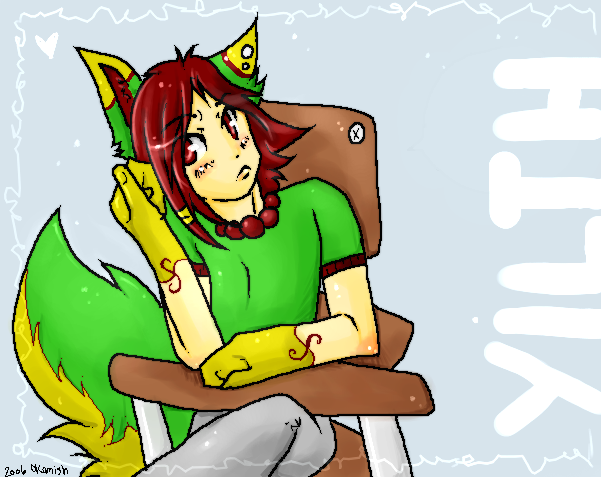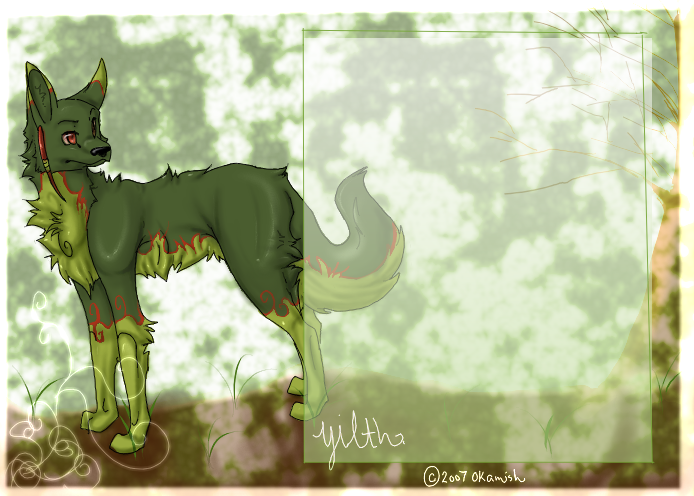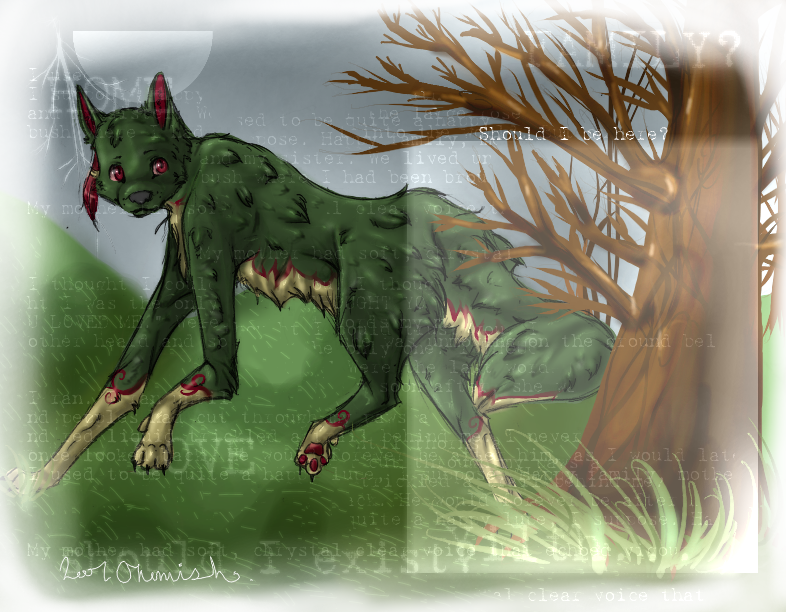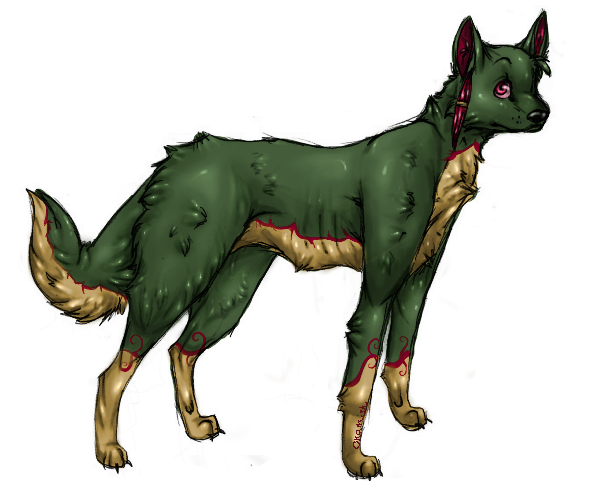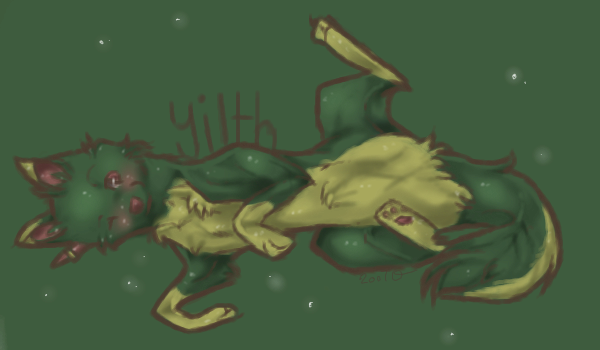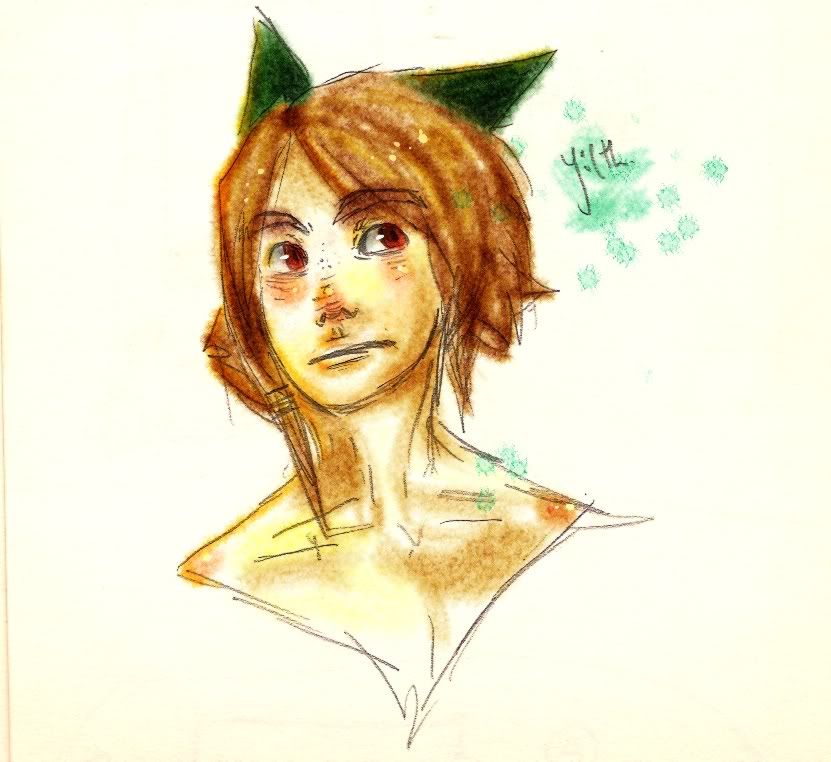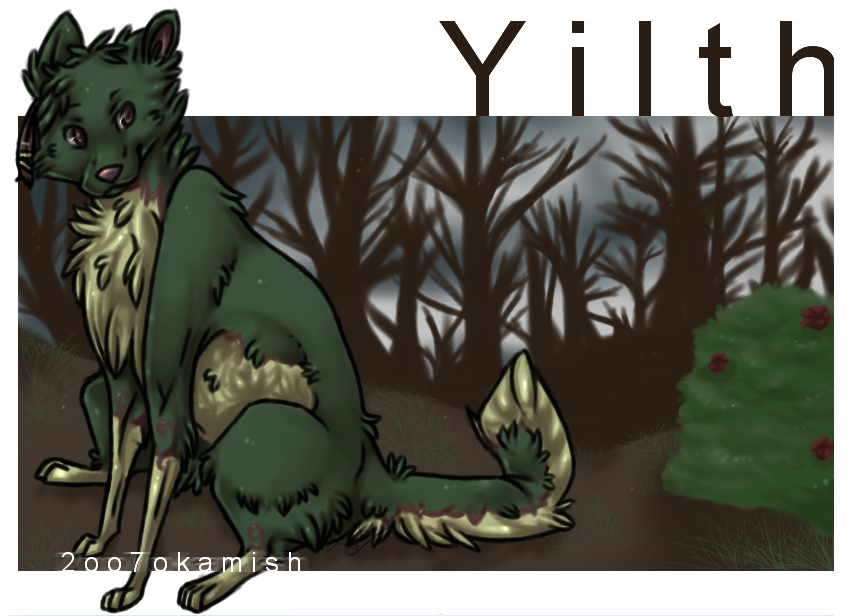 Fan art!
This is art done by other people of Yilth. Thank you so much all of you, it is really really REALLY loved by Okamish! ...(and Yilth, he thinks. He won't really say "Thank you!" because he is too stuck up. xD)...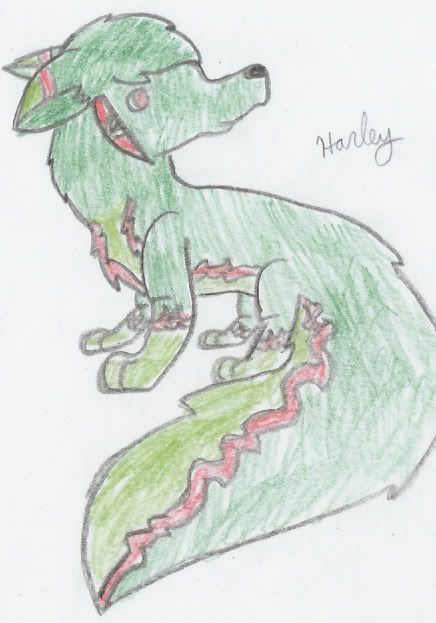 by supersonic600108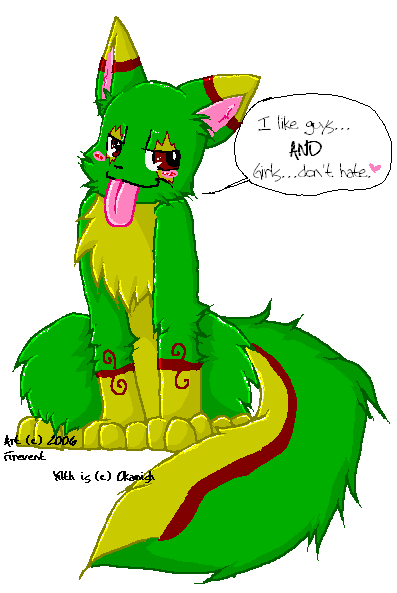 by firevent

by Saki (ChipZOekaki)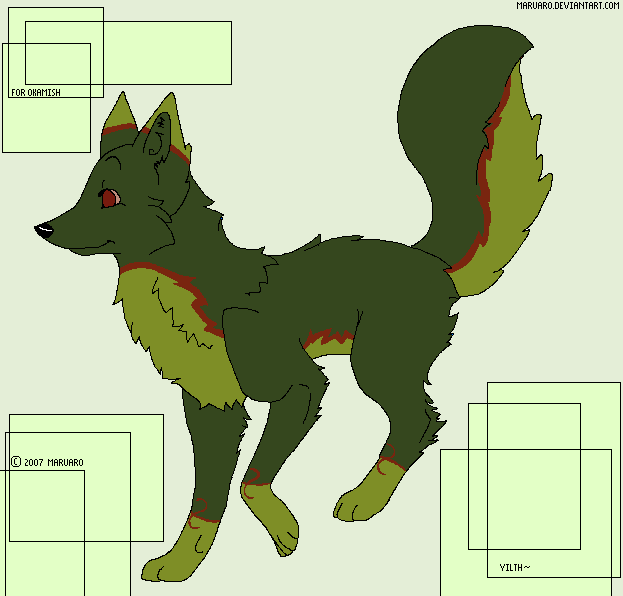 by maruaro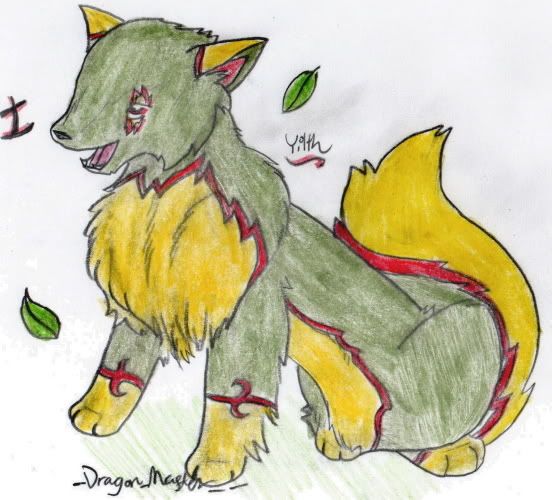 by _dragon_master__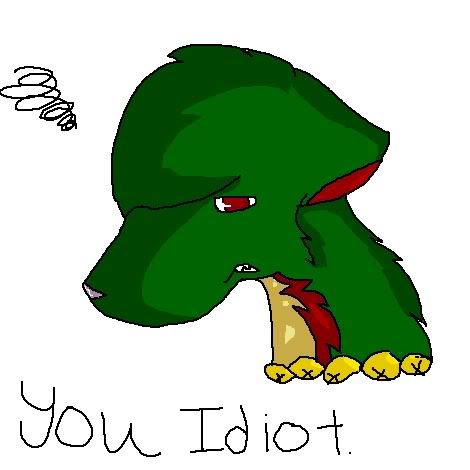 by Unknown (Ssoo sorry ahh)

by JellyCheeze (ChipZOekaki)

by Unknown (SORRYY!!)

by Auqui (on DA)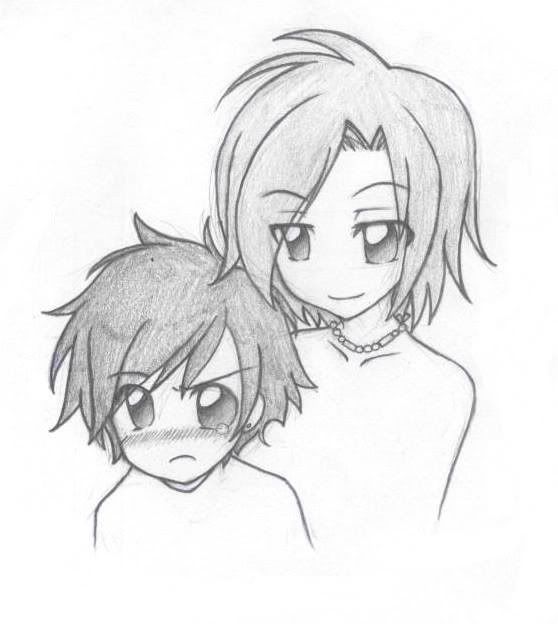 by Eich-Sama (on DA)
Lupe adoptables!
R E T I R E D
STATUS
requests-CLOSED
trades-CLOSED
While you all are waiting for the actual petpage, I just have some adoptables for you. READ THE RULES. I know if you've read the rules, so follow. Okay? Okay. Lots more coming soon.
1. DO NOT REMOVE MY NAME/LINK AND CLAIM THEM AS YOUR OWN AND/OR CHANGE ANYTHING. If you do that, you're just dumb. And stupid. So don't. I'll find out.
2. DO NOT ENTER THESE IN THE BEAUTY CONTEST. I look at the beauty contest to vote all the time, so I suggest you don't.
3. If you want a custom, neomail me politely with this form-
NAME OF LUPE- _______
REFERENCE _________
RULES CODE- _____________
The rules code is this. "Eggy weggs...I would like to...smash them!"

That's it! Enjoy!NO REFRANCE, NO CUSTOM.
I WILL DO
Change Eyes
Wings
Change Tails to fit design
Hair pieces (Tuffs of hair on head)
Chains, necklaces, and bracelets
I WON'T DO
Multiple heads
More than three tails
Excessive clothing (Pants, dresses, etc)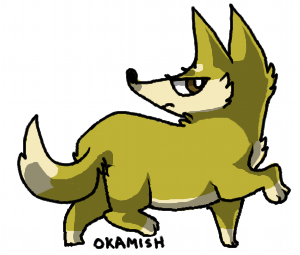 Mini-Me's
I never thought I would actually be grateful, but after so many people doing adoptables for me, I kinda have to. Thanks, guys.
CUSTOM COUNT // 35. :00
Link back?




Other Great pages
want to link trade with me? Just neomail Oka and we'll get right to it! (:

Disclaimers

All art and text is copyright 2011 okamish unless otherwise stated. Stealing will result in Instant freezing.
thanks to Zeawn's tutorial page for helping me with the HTML!