Things that make me smile :)
This page is dedicated to the many things on Neo that have amused me, made my day, or made me smile. Unfortunately, there have been a lot more that I've forgotten to printscreen, but I will continue to add to this page all the time. Gifts, nice comments and neomails, dedications, prizes, random events and some of my favourite memories are all things that can be seen below. A HUGE thank you to everyone who has contributed to my positive experience on Neo. I've met so many kind and friendly people, and you guys really do mean a lot to me.
Note:
I've whited out most usernames and pet names to spare people any undesired contact/friend requests. Most of these people probably would not mind their username being displayed publicly, but I decided to remove them just to be on the safe/respectful side.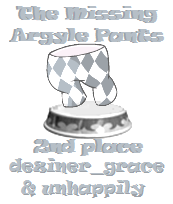 To be continued... .
link
link
link
link
layout
Float by SS!
NEOPETS, characters, logos, names and all related indicia
are trademarks of Neopets, Inc., © 1999-2013.
® denotes Reg. US Pat. & TM Office. All rights reserved.
PRIVACY POLICY | Safety Tips | Contact Us | About Us | Press Kit
Use of this site signifies your acceptance of the Terms and Conditions