Best Viewed in Full Screen mode, press F11
What is this all about?
This is my
adoption page
, all the pets listed here are up for adoption. They could be pets of mine that I simply haven't got the time for and are rotting, pets picked up from the pound that have been zapped a new color and put UFA in hopes of finding them a better home, but whatever the reason, the point is that they are here in hopes of finding a better home for them. The pets here are all painted, and owned by myself. Please follow the rules, and don't ask to apply for a permie of mine.
The Rules
These are the main rules that apply to all pets UFA here.
Some pets that are UFA have special rules, because they are especially close to me, please make sure that you read those rules and these if you are going to apply for one of them.
There are no secret phrases, I will know easily if you have read the rules or not. If you don't read them, you are disqualified, no second chances. Sorry, but I find that it's easyer this way.
Now, onto the rules!
If you are going to change gender, please tell me right away.
Send all neomails to my MAIN account, kathrya_meer.
Let me know if you are going to apply for a pet before starting your app.
Do not beg for a pet, nor try to bribe me. It is against the neopets terms and conditions to sell a pet.
Do not reuse an application.
If you no longer want the pet, please give him or her back.
Call the pets by their genders and names - they all have those. Calling a pet an 'it' will get you disqualified immediatly. Nicknames are fine.
Don't have anything stolen in your app.
No chatspeak please, though smilies are fine. Just don't overuse them.
If you are going to repaint/morph/give the pet something, please have it displayed in your gallery.
I have MSN, AIM, and neomail (of course) for the transfer. I would prefer if you had MSN or AIM, but you don't need to, neomail transfers are perfectly fine.
Do NOT abandon a pet in order to apply for one of these pets!
Please call my by my name, Kathrya.
You may apply for one of these pets if you are already applying for another pet. However this is only if you are applying for ONE other pet, and you must tell me and the other foster right away what you're doing.
Please read the 'how it works' section. That should answer many questions. Feel free to send me a neomail asking a question, but if it's already answered somewhere on the page, I won't reply.
If you go away on vacation or something, let me know when you're leaving, and when you'll be back. This is so that I don't continue going on with the apps and disqualify you for being unfinished at the deadline when you're not around to work on it. However, the length of extension depends on when you started applying, when the deadline is, and how long you'll be gone. For example, if you tell me this at the beggining several weeks before deadline and you'll only be gone for two days, you probably won't get an extension.
These pets are listed here, and on Neopound, no where else. I'd like to keep it that way, simply because I'm weird like that. Don't go around advertising these pets, or pets that aren't UFA, please.
Do not ask to adopt a pet of mine that isn't listed here.
Disclaimer:
I am not selling or trading any of these pets in any way. You are applying out of your own free will, with the full knowledge that you may not be chosen as the owner of the pet. Also, once the pet is in the pound, it is possible for anyone to get him or her. Also, since these pets are all painted, you must be adopting on an account at least four months old.
How it works
Most of the applications are done in rounds. This is mainly for dealing with many apps, so if a pet dosen't have enough appliers or a bad name, he or she may simply require either a neomail or short petpage app, depending. You may or may not be familliar with the rounds method, originally made up by
Laska
when she was adopting out Truth. This makes it easyer on both me and you. There are several rounds used:
Round One
This round is to seperate serious applicaints from n00b mails. It's fairly simple, use a makeable to design the pet, or fill out the makeable with the color of the pet being applied for. I prefer it if you design the pet, but you don't have to. Then just write a small personality blurb about the pet. See, nice and easy? Please put it on a PETPAGE, not a website, nor a neomail. Neomail me a link to it when it is finished. Title all neomails sent by the round they are reffering to, please.
Round Two
This one starts off the actual application process. For this round, you fill out a breif questionair, list all your accounts and pets, and finally a petlookup. It's fairly simple to make a pet look-up for the pet (I'll be really leniant on it, acutally, since TNT really recently changed the coding. But I'd like to see something). It dosen't have to be anything fancy, but it will show that you're dedicated to the pet. Please, no pre-mades. It's fine if you're not that adept with coding, but I'm sure if you ask about in the help boards or look in the neopets HTML guide you'll manage something. This is the questionair that you need to fill out:
What is your name? (You don't have to put your real one, just put what you'd like to be called)
How long have you been playing neopets?
Have you ever been frozen/suspended? (Honesty = bonus)
Why do you want *insert pet name here*?
Do you ever plan on leaving neo?
Do you apply for a lot of pets/apply often?
What is/are your dream pet(s)?
What do you do one neopets - the BC, boards, etc, etc?
What is your current guild status? (Are you in an RP guild, are you active in it, etc)
What would you do if someone else was chose for *insert petname here*?
What would you do if you were chose for *insert pet name here*?
What is your transfer history?
What account would you adopt *insert pet name here*?
Include your other round at the bottom - everything should be on the same petpage, with the exception of the look-up, of course. Neomail me when you're finished with this round.
Round Three
Alright, this is where things get serious. The grading in the first two rounds is fairly leniant, but this is one of the final rounds, and it's time to really think about the pet. In this round, create a background for the pet. Write a story, do a role play, or both. Add in some art if you'd like as well. Once again, include a link to your past rounds.
Round Four
If you've made it here, you're doing great! I have no guidelines for this round, here's where you get to be creative. Add in whatever you want to the app now, be creative and show me what you can do, for example gathering customs of the pet and refferals. Please link to the previous rounds.
Round Five
Alrighty, there are anywhere from four to two people left at this point. Here is where I reveiw all the rounds, and pick the owner of the pet.
Nice and simple, isn't it? Like I said before, not all pets use the rounds stratagy, that's mostly for the "popular" pets that get a lot of apps. Here are the other types of apps pets here may need:
Short Petpage
This is pretty much as it says, a short petpage app. Basically, you're doing the same things as the rounds say, the difference being it isn't in rounds. Also, you don't have to make it as long as you would need to in the round app. You MUST answer the FAQ listed in the rounds though.
Neomail
A very few pets here have neomail apps. Basically, I want you to tell me about yourself, why you want the pet, and your plans for him/her. If it's too big to fit into a neomail, that's fine, put it on a petpage and neomail me the location. Just don't go too crazy, please. You MUST answer the FAQ listed in the rounds though.
Updates
It's a good idea to keep checking back here, cause any updates go here as I haven't time to mail everyone.
General:
I accedently deleted all my neomails. DX If you sent me a completed app or round and it's not here, please re-send it!
Lucky Shot:
She now has a deadline. :3
Another update. X3 I've been a little lazy with apps for her, I know - most of my mails are about Misniuil so that's why. Anyway, this weekend I aim to go through everyone's app and really start working on her. Note: Once you're accepted, I'll put comments about it up with things. Then you get to add the extra spiffehness to the app so that when June rolls around I'll be able to chose the finalists, and then the lucky person who gets her.
Alright, got people sorted out. Now, once everyone finishes their application, you guys will have a week to spiff it up a bit. Some of them are pretty good, but could use some work still. I reccomend getting your application rated on neopound, the people there are rather nice and have some good suggestions. Also, I browze primaraly in firefox, so if your app is coded for IE, then let me know.
Okay, I have my two finalists. You guys have one week to spiff up your apps for the final touch, and afterwards, I'll choose who gets to take her home.
Misniuil:
Round one deadline assigned.
Round one is now ended, and round two is up.
Okie people, stop mailing me asking for Isni. First off, that's a waste of time since you'll automatically be rejected, and secondly, you can no longer apply for her, since her second round has started.
Okie, third round set and ready. No one got out this round, but now I'm organzied. This is the way the next few rounds will work elimination wise: one person will be eliminated in this round, and two or three in the next. That will leave the two or three finalists for round five. Good luck!
The third round was extended due to several people needing an extension, as well as me going on vacation so I'm a little behind myself.
The Pets
Finally, the section you've been waiting for! Here is a list of all the pets UFA currently: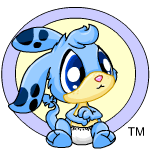 Lucky_Shot949
Bella, congratz! You have been chosen as Lucky's new owner. X3 Now we just have to wait for the pound to go back up!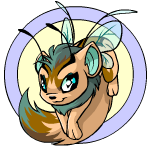 Misniuil
Congratz to Ceci! X3 You're Isni's new owner!
Future Adoptables
Here are some pets that are eventually going to be UFA when they have been zapped a color.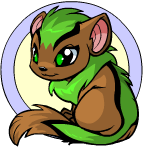 Saridia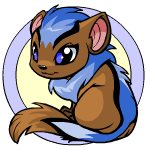 Aranina
NOTICE: She may not go UFA. I love her design and character, even though she's not used much.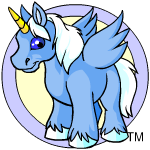 CrystalineGrace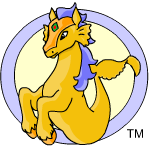 Skylnora
Credits
This page was coded by my friend
Zyo
for my use on Xthrean's page. Please don't steal.