!!!
Thanks to boingdragon.com for the counter)




AWARDS!

Thank you to all who gave Xirage an award when her petpage was up! Looong ago.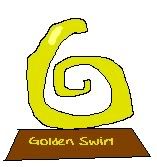 Xirage's CUSTOMS:
Note! I lost all my customs in a glitch due to TNT! PLEASE, if you have made Xirage a custom, MAIL ME and tell me so, giving my the URL!



NEOPETS, characters, logos, names and all related indicia
are trademarks of Neopets, Inc., © 1999-2013.
® denotes Reg. US Pat. & TM Office. All rights reserved.
PRIVACY POLICY | Safety Tips | Contact Us | About Us | Press Kit
Use of this site signifies your acceptance of the Terms and Conditions