Welcome
AHHHHHH! you crash down, landing flat on your face. Gah, those stupid, stupid, link back buttons. Well... you think, as you close your eyes...At least the sand you landed on was...almost soft. You dust yourself off, stand up, and finally look around. Desert. Endless Desert. That's all you see. No trees, no shrubs, no nothing. SERIOUSLY?!?!?!? you yell, enraged. SERIOUSLY!?!?!? I'M IN THE MIDDLE OF NOWHERE!!!! After a few good shakes of your fist at the hot desert sky, you decide to head to your left. 


Meet Xell

Name: Xellaration (no last name known)
Age: 28
Gender: Male
Color: Brown
Species: Hissi
Height: 6 feet, 2 inches
Wieght: 150 pounds
Birthday: May 5th
Preferred Weapon: Dagger/Staff
Status: Alone, and proud of it.
Family: All passed on.

Xellaration is a wanderer, with a secret. For years he's wandered the desert sands, hiding from the truth that he's known since birth. Xell is heir to the Sakhmet throne, simply because he was descended from the first kings and queens of that area.

Xell doesn't act like a king, he prefers his plain desert wear, and his handcarved staff. He's a rather mellow hissi, not really one for fits of anger unless you really, really, reallllllyyyyy annoy him.

Xell is almost always embarrassed by us, he's quite a serious hissi, and he needs some serious lessons in having fun. He's not much for reading or writing, but he's a poetic hissi, and loves it when I read him poetry.

Xell is lonely, but he prefers it. He's been wandering for so long, that he really doesn't think he's ready to find his perfect match. He feels that he doesn't want to have to worry about someone else.


Character Overview
Xellaration never remembered his parents. Taken in by a group of nomads when he was just a baby, he never knew their names, or anything. One of the nomads noticed the strange mark that Xell was born with on his left arm, and it was strange because of it's detailed shape. It was the shape of a wanderer's staff, with two hissi curled around the staff proudly. The nomad knew what that symbol was of, and rushed to tell the leader of the group. The leader took one look at Xell, and knew that he had a problem on his hands.

The symbol on Xellaration's arm was the family symbol of the first ruling family of the city of Sakhmet, a family line of hissi who later disappeared one day. Coltzan the First (Known as Coltzan I) then took over the throne soon after.

When the leader of the nomads was asked if Xell should be allowed to stay, he consented, but made his fellow nomads pledge not to tell the young hissi until he was old enough.

When Xell was no more than 13, he left the nomads that he grew up with, and wandered on his own for 15 years. Before he left, the leader told Xell about the mark on his arm, and what it meant, and Xell seemed to accept it, but he really didn't know was that his 15 years of wandering ahead would be avoiding that fact.

Over time, Xell wandered, and made friends with many, and enemies of a few select people. Wanderer his best friend, settled down and started selling supplies, and even the nomads found a place to finally settle.

  Xell was discontented, but that changed when he found a surprise in the desert that he didn't expect. When he was wandering one day, he came upon a human girl, passed out on the sand, dehydrated, and suffering from exhaustion. He carried the girl for ten miles that day, to an oasis that he'd only heard of. When the girl came to, she admitted that she'd been chasing after a dust devil, and had gotten lost. She introduced herself as Sunny, and told Xell that she was new to neopia.

Xell walked with Sunny to the nearest town, and ask he walked, he did some hard thinking. He could see the newness of everything in the girl's eyes, and he knew that if she was left to wander neopia alone, she could be hurt...or worse.

For the first time in his life, Xell decided that he was going to stop his desert wandering. When he and Sunny were about to part ways, he offered to come with her, showing her how to live in Neopia. Sunny accepted, and the two became a pair after that.

After a long time, via many adventures, and meeting many new family members, Xell finally told the family about his blood line.




Xell's Tale
-Coming soon-


Art
Art done of myself by Sunny. She's not the best, but she's a pretty decent artist overall. :)


Art Done By Others:

-None-
Friends and Family
Xell sets down his small pouch, and from it, he pulls out a small album. This keeps the pictures of my family, and friends. It helps keep the sand out of it, so if I'm ever feeling lonely, I can just look at them and smile, and remember all of the good times we had.


Family

Writer
The Writer is a wanderer. Just like me. She and that electric ixi, Reader are quite the pair. The Writer can make any object pop into existence just by writing about it. She has quite the power. If only she'd use it for her own needs sometimes.



Rita_Thief12345678
Before I even met this earthy ixi, I'd heard of her. She's got archery skills that are unmatched, and her amazing skills with magic are quite...different. She really is wise beyond her years.



Remnok
Remnok is like a brother to me. I grew up with him and his siblings. He's a nomad still, wandering the desert in search of battle supplies to sell at his shop.



Fatuidad
Fatuidad is a foolish girl. Always got her head in the clouds, and chasing after those darn storms. When will she ever learn?



Vawghn
Vawghn is a shy ixi, but sometimes I get the feeling that there's more to him than he let's on. He and Rita are two of a kind, but his secrecy, and her stubbornness make the relationship tedious.



Wharf
The Commodore himself. I finally met him when I needed transportation to my homeland, and the ship was held on a charge of smuggling. He's the best at finding hidden compartments in those battered old ships, and hauling pirates off to jail, which leads me to wonder...how does he know the tricks of the smuggling trade?  



Pound
Lady Pound is the most self centered ixi I've ever met. Period. She's rude, snobby, uptight, and most of all, ruthless. She rules over the Pound Chat with an iron fist, and nobody knows if she even has a heart.


Friends

Moss_Covered_Ixi (Mossy)
I have met Mossy only once, but he seem like a nice fellow. His owner and Sunny are friends, apparently...and both visit this grotto place to talk about ixi.  



LadyListreena (Listi)
Listreena, or Listi is one of Rita's family members. She's like a second cousin or something, and boy is she a GRUMP.


Creative Works
So apparently, some artists cared enough about my wandering ways to draw me. How delightful. Please browse through these marvels of the artistic world. And a sincere thank you to those that took the brush, crayon, or pencil in hand!

Drag to address bar for the full sizes. :)

-none yet!-




Notable
I was a notable neopet. Or so my scatterbrained owner says. Apparently somebody took a picture of me while I was wandering, and put it on display. How nice...


Adoptibles
So, these are little trinkets that I have collected. The people of the lost desert are well known for their work.


Basic Hissi Adoptables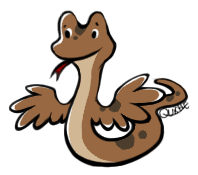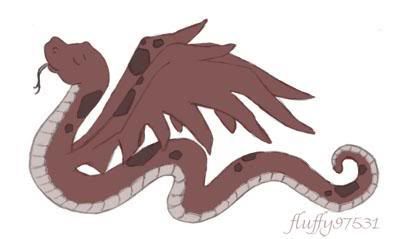 Custom Hissi Adoptables
-none yet!-


The real Xell...
Xellaration was adopted from Dusty, in January of the year 2010. I had made a simple, blank petpage app for him, outlining the basics of his character, and she chose me as his new owner.

You may not know this, but I am a NASCAR fan, and I was at the speedway near me at the time that I was writing my app for him. I had no internet, so I just coded it all on my phone, and used my cell signal to post it.

The funny part is, that shortly after I adopted my wonderful hissi, I put a pink xweetok, named Ilumara up for adoption, and Dusty applied. Dusty had a super amazing app, and I knew she would be a good owner, but I felt bad, because I was worried about me seeming biased. However, Ilumara was adopted out to Dusty, and we both still talk from time to time.


Link Back
If you ever feel you need to visit me again for some adventure, please use one of these magic squares. My friend Rita enchanted them for me, so they will bring you right back here as soon as you desire.


Thanks
I would like to thank a whole lot of people, so get ready.

First, I would like to that Dusty, (missshiningdelite) for allowing me to adopt your wonderful hissi. Xell will always be my wanderer, and I owe it to you for allowing me to bring him home.

Second, I would like to thank Ani, or antonia22301, for being there when I was trying to make my first ever graphical page and for answering all of my questions. Thank you also for the coding for this wonderful layout, even if you didn't think you did that much, it really helped. :D

Third, I would like to thank TNT for making Rita a notable neopet, and Meepit (meepit_for_president) for taking the screenshot of that moment. :)

Fourth, I'd like to thank Star (super_star12001) for the lovely link back button! :)

Oh, and I would like to thank you, sunnys_ixi, for coming and viewing this lovely page. :)


Credit
Brushes used for the layout are from Nienke's Resources and this page.

Layout by Myself, and coded by my amazing ixiholic BNFF (best NF forever!) Ani. (antonia22301)

All art/adopts of Xellaration are (C) their respective owners, and link back is always added.