Introduction

Innovator golden wonder british queens camota canela russet ranger russet, amandine carola cielo king edward snowden agata. Spunta kipfler keuka gold jersey royal apline anya. Red pontiac potato flava russet norkotah golden wonder superior, russet norkotah cabritas jersey royal bamberg irish cobbler. Bintje sieglinde russet norkotah kennebec langlade yukon gold. Bonnotte yukon gold marcy bannock russet blazer russet pike.
About The Writer

Born as a member of the brightvale nobility, Brigette Scriben was locked away in the nursery from a young age by her cold-hearted and distant mother. At first it was because having a young child was an embarrassment to her mother's position in society, but as she aged and her strange ability to make anything she writes pop into existence was discovered, her prison only became more restrictive.
Eventually, Brigette managed to escape the restrictive life she was born into, running away to the streets to become "The Writer". She wanders around from place to place, hoping that her mother will never find her.
Name: The Writer
Age: 21
Gender: Female
Hails From: Brightvale
Element: Elemental
Weakness: Children
Weapon: Magic Blocks
Story
There are some who make the assumption that writing is easy. That somehow it is a neat and tidy process, where one just sits down at their wooden roll-top desk by the window, looks out at the sun shining and the birds chirping, takes a deep breath and writes with utter peace and tranquility.
I'm afraid they're mistaken. Writing is messy, fast, frantic, and often done when you're bleary eyed and feel like you should just drag yourself back into bed. Writers don't tell you about the messy drafts that lie scattered on coffee tables, along with a bagel they ate part of last week. What about the days where they spend a better part of an hour painstakingly staring at the same paragraph trying to figure out how to make the dialogue less robotic, the descriptions more real, and how to convince that one character to actually explain more of their backstory.
They don't tell you about raging editors, rejection letters from publishing companies, years of writing and re-writing going into a book that they know a fraction of their readers will hate, and they still do it, day after day, month after month because they are addicted to it. Addicted to the story, to the characters, to the scrambling, bleary-eyed, half-awake, first cup of coffee, word detangling, character stalking, mood-swinging adventure that is the world of a writer. Are they insane? Yes. But do they love it, yes to that as well.
✒︎ They don't tell you about raging editors, rejection letters from publishing companies, years of writing and re-writing going into a book that they know a fraction of their readers will hate, and they still do it, day after day, month after month because they are addicted to it.
But they have it easy compared to me. Hah. Their writing has never saved their life. Oh I'm sure for some it's put food on the table, and for others it's "saved their bacon" in a metaphorical sense, but until you've had to write a sentence while running from a bunch of goons chasing you, trying to make sure that you spelled every word correctly so the words WORK. Ha. You've never written like I have.
My name? Oh that's easy. Just call me "The Writer". And this is my story...
Wandering: The Writer's Origins
-to be written-
Wandering: The Writer Finds a Family
The cobblestone streets of Neopia Central were covered in snow as The Writer trudged down them heading towards the money tree. Reader was not with her today, mainly because he loved complaining in bad weather, he was safe, tucked away in one of her many written worlds contained in her brightly painted wooded blocks in her satchel.
Maybe it was the strict formal upbringing she had had as a child, but she was not one to complain about conditions that could not be changed. She had exchanged her serviceable black shoes for a pair of black snow boots, which kept her feet warm against the wind's biting teeth. She wore a cloak today, to keep the wind off of her back and face, although it was thinner than she liked.
She had been here many times over the years she had wandered. But the brown ixi loved The Central in the snow. She loved to see the roofs blanketed in white, and the small whirling flurries that danced on the streets, and loved the feeling of walking on the empty cobblestone streets with nobody around except the few pets out shoveling their neohome walks. It was a beautiful sight.
But something was different as she made her way up near the money tree. She could barely make out a figure sitting up against the roots of the tree, huddling near it. She quickened her steps, wondering if something was wrong. She knew there were homeless neopians in The Central, and even in the bad weather, they could be out looking for some food.
As she neared, it became quickly apparent that it was not a normal neopian huddling under the tree. Instead, Writer found herself staring at a human girl, bundled heavily in a winter coat and scarf, peering down at a pad of paper with a pencil in her gloved hands. Her face was twisted in concentration, and Writer could hear mumbling and muttering coming from behind the girl's blue scarf.
The girl was shaking, and it was obvious that she should not be out in the cold, no matter how bundled up she was. "Are you supposed to be out in this weather, miss?" Writer asked her, striving to keep her voice controlled. Someone who was out in this weather and was muttering like THAT had to be a little bit well, crazy. It was best to tread carefully.
The girl looked up for a moment, and Writer was surprised to see clear green eyes stare back up at her from behind a pair of blue-rimmed glasses. "I'm fine. I just need to get this WRITTEN." Writer smiled then. "While I believe a good story is something worth pursuing miss, frostbite is sadly not. Someone must be worried about you." she implored.
✒︎ While I believe a good story is worth pursuing miss, frostbite is sadly not.
Her ears perked up for a moment then as she heard distant cries coming from the direction of Aisha Avenue. "Sunnnnnnyyy! Where are ye lassie? Time fer dinner!" The girl apparently heard them too, for she was up on her feet as quick as a meepit on juppie juice. She appeared sheepish for a moment, then said "I guess that means I'm needed. See you." She turned away then, heading towards the street.
Writer watched her start to turn away, then was surprised as the girl suddenly turned, her scarf twirling in the cold air and hitting her face. "Do you know where Aisha Avenue is?" Writer nodded, tilting her head in that general direction. "If you need a warm bed for the night, my home is the first one on the left. Tell whoever answers that Sunny sent ya." And with a nod, she headed on her way.
Writer stood there for a moment, shocked and yet oddly touched by the offer. She reached down into her leather satchel, feeling around for the right...ah..there it was. She touched it for a moment, and she heard him in her mind. This was much easier sometimes than having him come all the way out. "Knock Knock." she said aloud.
Aww, geez. Do you have to interrupt me whenever you feel like it?"
Reader's voice echoed through her mind, and she smiled. "I could bring you out here you know, into the cold. Or you can talk to me nicely this way, and stay warm in there". She said.
Fine. What do you want?"
A human girl just offered me a room for the night."
And?
And, I'm not so sure about her sanity."
What's the harm of one night when you have me to protect you?
True."
Writer sighed, her resistance crumbling.
I do need a warm bed.
Yes, and you are against creating more neopoints for yourself.
It's almost counterfeiting, Read. It's not right."
It's not if you're creating the real thing with a gift you were born with.
Read, I swear, if I hear one more suggestion about it from you.
Ok, ok, geez. Just go on. What could be the harm? I doubt she's THAT insane."
You didn't see her huddling against a tree in the snow, muttering like a loon."
Come on. Who knows, it could be fun.
Fine Read. But I'm not following immediately after.
Ok, so fine. Take thirty minutes, enjoy the snow, write yourself some hot chocolate, and then go and see this crazy human. Now can you please leave me in peace?
Ok Read, but no hot chocolate for you."
Oh gee. Missing out on drinking a hot beverage in the freezing cold." Reader sighed dramatically.
Half an hour later, Writer slowly made her way down to Aisha Avenue, her innards still warm from the hot chocolate she had just guzzled down. She turned down the long tree lined street and stopped in front of the first house on the left. It looked normal enough from the outside. It was what lurked inside that she was unsure about. Oh well, as one of her old nannies would have said, "Hike up your skirt and face the coming storm."
✒︎ Oh well, as one of her old nannies would have said, "Hike up your skirt and face the coming storm."
So she did just that, hiking up her dress a few inches in order to keep it out of the snow piles lining the small walk up to the door. She took a breath, exhaled, then knocked on the door. It opened quickly, and Writer was surprised to see a green haired ixi girl standing in the doorway, looking at her. "Um...Sunny...sent me?" At this, the ixi girl broke into a grin, and said "Ach. Ye must be the new arrival Sunny told me about. Come in. Come in." Her Meridellian brogue was kind and welcoming.
Writer followed her inside, and they made their way from the entry into a small living room, painted a bright shade of blue. "Yer room'll be up in the attic. We'd offer ye the foster's room if we didn't have a current foster with us. But ach, that's the way of things." The ixi girl motioned to a chair, and Writer took a seat. "I'm Rita Wood. I'm typically in charge of the house when Sunny's gone. We have a couple of rules for those who stay the night, and it's just a formality."
Writer nodded, and Rita continued. "First, no thievin' less yer stealin' something that was stolen already." Writer's eyebrow quirked up, but Rita continued. "We don't mind what ye've got in yer past, but any rude or unsavory habits are left at the door.
Understandable."
Leave your room the way ye found it."
Ok.
Yer allowed to use the showers, restroom, and all of that. Sunny and Imp are in charge of the kitchen, and breakfast is at 9 in the morn, and yer welcome to join."
I get breakfast?" Writer's eyes widened.
Aye. Sunny may not exactly be a fan of the of the er-...institution of that meal, but she insists that we get it." Rita replied, rolling her eyes.
Did I hear a complaint, you wily Meridellian Ixi?" The voice cut into their conversation, and both ixi turned to see Sunny standing in the door to the kitchen, her hands on her hips.
Complaint? No. No. Just stating a fact lassie." Rita said, an impish grin spreading across her face.
Sunny smiled, then walked over to the couch and took a seat. "One thing Rita forgot to mention. Although we typically say this is only for a night, if you're a decent guest and not too much of a hooligan, we do offer the room up for longer. Or if you're someone who pops in and out of the area a lot, we offer an open bed whenever you're in town." Writer's eyebrow raised for a second time. "That's mighty nice of you." Writer replied.
I think that's all ye need to know. I'll take ye up to yer room now." Rita led her out of the living room towards the back of the house, and Writer had no choice but to follow. They turned to the right, past a long row of doors leading to various rooms, and then up a long wooden staircase. A wooden door stood partly open at the top.
They stepped inside, and Writer gasped in amazement. Inside was a nice little room with whitewashed walls that lead up to the exposed rafters above. No boxes littered the room, instead there was a bed, a small dresser, and a tiny washstand and bowl, along with a small trunk.
This'll do nicely."
I'll warn ye, it gets drafty in the winter. If ye need blankets, just shout." Rita replied.
Rita left then, and Writer quickly closed the door and dropped her satchel on the bed. Sighing, she took out one of her magic blocks, allowing it to glow for a moment before Reader plopped out and landed on the bed beside her. His purple faerie ixi fur stood out against the blue plaid quilt that was lying on top of the bed. "Nice room. You like it?" Writer nodded.
Well enough I suppose."
The girl as crazy as you thought?"
No. But the jury is still out." Writer said, smirking.
Reader smiled, then looked around the room. "Seems I'm sleeping in one of the blocks tonight." Writer nodded.
Yeah, sorry bud. You're pretty hard to explain. It's only for one night though."
Don't think I didn't hear that offer she made you."
Read, you know how I feel about eavesdropping."
I know, I know. But come on. It might be nice to stay here for a couple of days. Get some rest for once."
Writer rolled her eyes at that suggestion.
Wandering: The Writer's Secret
-to be written-
Family
Adopter (Cecilia Scriben)
I am still unsure about this woman who I call "Mother". For most of my life, she was cold and distant. A figure who I longed for, but never knew. Now she has returned, and has asked for my forgiveness. Dare I give it to her? Or will I be hurt again?
Pet Name
Reader is my faithful companion and creation. Without him, I admit I would be at a loss. He has trouble with some of the issues that come with being a created being. I will admit readily that few written characters do not have some flaws.
Art Box
Drag and drop for full image.

By Sunny:

By Others:
Adoptables
Basic: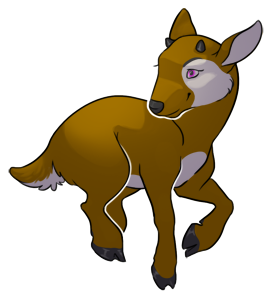 Reference
Spare Writing Prompts
Should you need some writing prompts, here are some story starters, funny situations to put characters in, and random writing related prompts.
Story Starters
Sentences:

A bonny looking lass, with dun hair and clear steel blue eyes the color of a looking glass explained that she wouldn't run away with me.

Paragraphs:
Horrible days are created not by one instant, but rather a string of them all tied together like the weave of a spider's web. Slowly fate weaves the sticky web together until your very spirit is caught up in the miserable threads, unable to escape. This was such a day for me...


Situations (Neopian)
Your character just got thrown in King Scarl's dungeon for a crime that they did not commit. Their only supplies to get out? A plastic spoon, a yoyo, a bobby pin, chewing gum, and their own wits/abilities. How do they get out? Be as detailed as possible, and even add failed attempts as well.


Sitely & Credits
Content and images are product of Sunny unless otherwise stated. Do not redistribute, change, or use any of the content on this page without permission.
Banner background template by colourlovers.
Layout design and coding by Hot Potato.
Linkback?
NEOPETS, characters, logos, names and all related indicia are trademarks of Neopets, Inc.,
© 1999-2015.® denotes Reg. US Pat. & TM Office. All rights reserved.
PRIVACY POLICY | Safety Tips | Contact Us | About Us | Press Kit
Use of this site signifies your acceptance of the Terms and Conditions