1/10/13:
Wrau's petpage won
Site Spotlight!
Who are you?! What you lookin' at, punk?! Get outta here!
The little bunny pauses to catch his breath, while glaring at you suspiciously. Dontcha know, this is Blueflag territory. If you a Canker you better start running, eh? He swaggers about, waving his wooden sword dangerously.
You not a Canker? Well arright then, squidface. Hmm? You got a name? The rabbit pauses again as you introduce yourself, this time thoughtfully.
...That's too long, squidface is good enough for the likes of you, neh? Well, let me tell ya, squidface, this en't no tropical island. I'm Captain Wrau, and I'm the leader of the Blueflags. If you want to survive on Skellin Island, you gotta know about me!



Name: Hawthorne
Title: Captain Wrau
Gender: Male
Species: Cybunny
Color: Pirate
Age: Ten years old
Eyes: Gold
First Mates: Irving, Francis
Siblings: Lilly, younger sister
Weapon: Wooden sword
Likes: Fighting, being leader, witty insults, playing with his mates, newspaper hat, his father, school
Dislikes: Being ganged up on, his whiny sister, teachers, the Cankers
Wrau is your average little boy, at least for the island of Skellin. He's bratty, curious, and always willing to pitch into a fight against the Cankers.
Skellin Island's children are divided by an intense rivalry carried over many generations: the Cankers and the Blueflags. They have a consistent back-and-forth dating back to when their parents themselves fought amongst themselves. Whenever a Canker or a Blueflag sees another, they will yell profane and crude insults at each other. If a group of Cankers comes across a lone Bluflag, or vice versa, the individual will be mobbed. If two groups of Cankers and Blueflags come across each other, there will be war, complete with war paint, screaming, sticks, stones, pots, and any other weapon that can be scrounged up.
Wrau is the current day captain of the Blueflags, so he leads all battles and invasions into Canker territory. He is absolutely fearless, and very proud.



Skellin Island is very small, only about ten miles long at its widest point, and thus is a relatively close community, despite the ruthless warfare among its younger population. The island is actually a colony of the larger Krawk Island, though it's common knowledge that it's controlled by a ruthless group of pirates for its resources, namely oil.
There are always oil wells in the distance off the shore, operating twenty four hours a day. They are Skellin Island's means of livelihood. There are two set of laborers, those who work the machinery around the wells, and those involved in the transport and export of the valuable goods. Most of the children's fathers, whether Blueflag or Canker, work as one or the other.
All the natives of Skellin Island speak a particular dialect that seems to be a cross between pirate banter, normal english, and its own island flavor. The language is commonly referred to by other islands simply as Banter, since that is essentially what it sounds like to an outsider, even when natives are being dead-serious or angry.

Drag images to address bar for full view.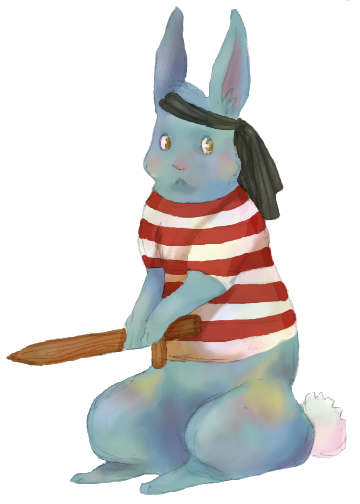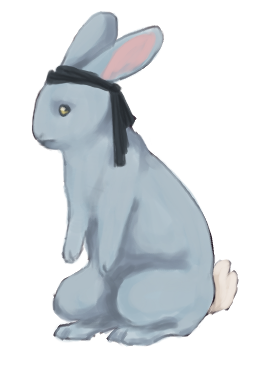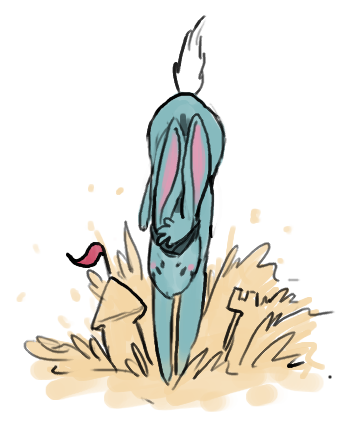 Wrau's story is not a particular huge complicated plot of any kind, it's basically a collection of short stories of his various adventures on his life on the island.
The Badman
Hey Hawthorne, where are you going?
Wrau groaned inwardly and twitched his ears in irritation as he paused on the doorstep. Of course he couldn't take one step without his brat sister making a fuss about it. Sisters. I told you, my name is Wrau. Ra-oh, he said loudly, to emphasize his point. And I'm going out to do pirate stuff, not that it's any of your business.
His sister wrinkled her nose and put her paws on her hips. You're just going to fight with other boys again, she said scornfully. There's nothing piratey about that at all.
Wrau bristled in indignation. It is so piratey, and anyways I was going to go see the Badman, so there. He'd had no such plans, of course, but his piratehood was in doubt and extreme measures needed to be taken.
Lilly's periwinkle blue eyes went as round as saucers and she gasped. But Mother and Father said the Badman kidnaps children and makes them into soup!
Wrau grinned inwardly and fought to keep his expression bored. This was the proper reaction. That's true, he intoned solemnly. But the Badman is no match for me, see. He crawls into the shadows whenever he even hears my name!
No way! Lilly exclaimed, hopping up and down in excitement as Wrau finally allowed his smug smile to surface on his face. But then his heart dropped as she said, I wanna come see the Badman too!
Y-you can't, he said quickly. He eats little girls like you for breakfast, yanno. Mum'd kill me if you got eaten.
Lilly's face fell, but only for a moment. Well, you'll be with me! He wouldn't dare touch me if you came too, right?
Wrau was at a loss for words--his plan had backfired utterly. Mustering the last shreds of his pride, he snapped, I said you can't, so you can't! and quickly darted out the door with a slam before she could follow him.
A few blocks away, Wrau finally slowed to a walk, panting slightly. Sisters, he grumbled to himself as he tried to put that particular disaster out of mind. Really, what was she expecting? Even if he was captain of the Blueflags, there was only so much he could do against the Badman...right?
Wrau paused at the pier edge, lost in thought. It really wasn't that much of a stretch to say that the Badman feared him--after all, didn't the Cankers run whenever they saw him? Surely one stinky villain wouldn't pose a challenge to the great Captain Wrau!
All at once, Wrau's mind was made up. All he had to do was take on the Badman, and then he really would hide in the shadows every time Wrau came around. He grinned at the thought, and immediately set forth towards the dark alley that was said to be the home of the shady character.
Ten minutes later, Wrau found himself in the less than reputable part of town. A few antiquated street lamps bordered the cobblestone road, but other than that the street's only residents were rust, grime, and litter.
to be continued
Little Sisters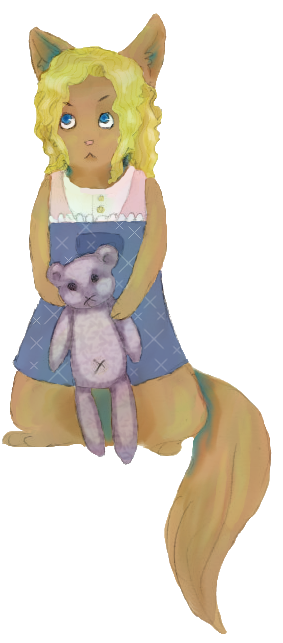 Let me come, Hawthorne!
The whiny, grating, high voice irritated Wrau; his ears twitched and he glared at the curly blond head of his little sister, Lilly. Her little pink nose twitched too, and for a moment they stayed there in silent combat, both unwilling to back down.
Just let her tag along, Wrau. Irving said in a bored tone, interrupting their laser stare competition. Irving had three older sisters at home, and no doubt he had plenty of experience in battling it out and losing.
Wrau broke eye contact and looked at Francis, who was staring at tawny-furred Lilly with a mixture of bewilderment and curiosity. Francis was an only child, and he looked at Lilly with wonder, too busy staring to back Wrau up.
The bunny sighed huffily. It would do no good to his reputation if his band saw his sissy little sister following him about! But Irving didn't care, and Francis didn't seem fully in his senses, so Wrau had no choice.
Fine, you kin come just this once. But you haffa walk behind us, at least ten feet behind, Wrau warned his eight year old sister, who was already dancing with her teddy bear with joy.


Preceding Wrau's tenth birthday, the bunny had begged and pleaded his parents for a pet. A pet, he thought, was the perfect addition to his band of sailors. A parrot who would chirp snarky things, or a dog to accompany them into battle, Wrau thought, that'd be just the thing. But his parents said no. Having a pet was a huge responsibility, and Wrau was just a little rascal yet!
So it was with a heavy heart then that Wrau anticipated his birthday, for there was surely no better present than a companion and partner to his adventures.
His birthday came, and to his surprise his parents had gotten him a pet after all. It was a little Tapira, no larger than Lilly's teddy bear, and bright blue all over, with colorful markings all over. Tapiras where a native creature of the island, and thus his parents had decided that it would be easy to take care of, since they could sustain themselves by rooting about the island.
Wrau was sorely disappointed. A pig was no good for tagging along on his adventures; it would surely flee in the face of battle, run in the sight of danger, and squeal in the moment of courage. He was so disappointed, in fact, that he abandoned the little pig entirely and departed on his adventures solo, though he could hear the pig crying for him as he left.
Wrau came back in the late afternoon covered in mud and having completely forgotten about his porcine friend. Until, that is, he saw Lilly playing tea party with the Tapira and her teddy bear, complete with frilly dress and ribbons and a cup of Earl Grey.
to be continued~

Hey-ey-ey nattokun, where you think you going? I en't done talkin' to ya! Wrau chastises you in a typical brat-like fashion.
Boyyyy you stay away from those Cankers, y'hear? They en't nuthin but bad news, eh-eh?
Well get out of here, then! Scram, ya brat!
☠
 Art, writing and coding by
Solo
; please do not use without permission.
☠
 "Pastel Crayon" font by Ursula Hitz