Introduction
Other user lookup tutorials, finished lookup sample shown: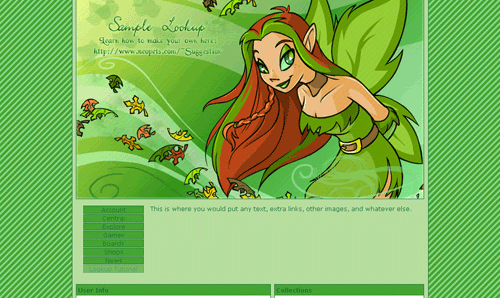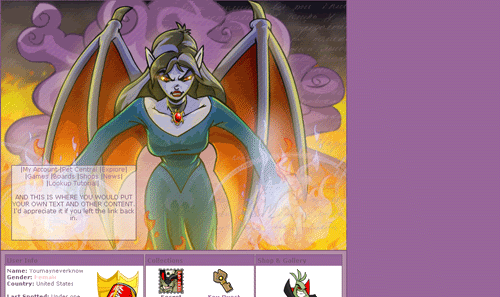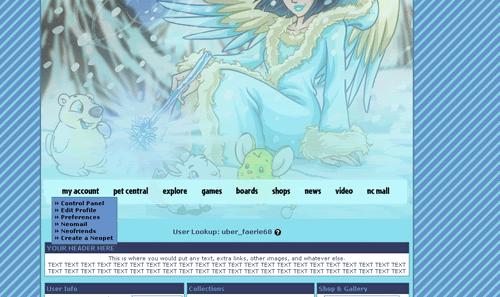 Hey, welcome to Uber's CSS Lookup Tutorial =D
In just 9 easy steps, you'll have your very own lookup. And the best part is that you don't even need to make graphics!
Lookup preview:
The Code
Here is the code for you to copy and paste into the bottom box
here
.
Note: The below code reference no longer matches the code in the box above. The general idea is still the same, however.
Neomail me
if you are confused while I work on getting a new image up.
Text in RED are things you will be changing.
Text in BLUE are my notes to you on what exactly the red things change.
The blue numbers correspond to numbers on the
reference image
of the actual lookup below the code.
You can go to
this petpage
to find hex color codes to replace mine from the example.
Reference Image

And that's it!
Neomail me
if you have any questions.
Please leave the link back to the tutorial on the lookup or replace it with the button.
Link back button: