Get To Know Me

There is no greater thing than unconditional love'
Hi, my full name is Whiteforest1800 but you can call myself WhiteForest, White Forest, Forest, or WF. I was born in November of 2004 and now a proud father of two. My age is approximately 50 in human years (he ages 12 1/2 years faster than humans)--I'm not telling my exact age.
I am composed of a wolf, lion, and dragon. My personality is relaxed, majestic, loving, faithful, and wise.
I currently live in the frosty Andes Mountain Range in South America and volunteer at various charity events year round and am a regular visitor at the local orphanage. Many of the children treat me as a grandfather there. Sometimes I will take small groups on day trips--to experience life. Buu's not as open.
Whiteforest is my first character that I created. I simply based him off of his name 'white forest'. He originally had a long tail but I ran out of room on the paper so he was stuck with a blunt tail. I wanted him to be slightly dragonish and arctic built.


Family
My brother, Gitahno , is a jewelry maker.You should see the things he makes. He is a really good person. If you head NorthEast you'll run into the Amazon Rainforest where he lives. We like to get together and stroll the markets of South America every-now-and-then.


River lives in Barrow, Alaska with his mate, Divine Love. He has a love for frigid cold, just like Buu and myself.

Faithful Paradise is kind of a shy guy--he's a loner type wolf. He really enjoys the company of his Ghostkerchief though. FP also has a loving wife and two kids.


Friends
Thoris is a wise old friendThoris is a horse who manipulates herbal medicines into teas and fragrances.

Turdy (as everyone calls her) is a unique gnorbu with an even more unique storyShe makes good company for the most part. Despite her looks she has very good morals.


Whiteforest is looking for some canine friends whether it be a gelert to a lupe he'd like some. I expect the owner to post on their neopet's page that Whiteforest is their friend too... it is not a one way deal. Neomail Littledragon1800 (owner) if you are interested.


PetPet
Buu, a black yullie is my best friend. He has been with me since I was born, and actually is chronologically older than me; being born in August of 2002. He is not as friendly around people as he is with me--he tends to bite their ankles. Plus, he likes to steal pencils and chew on electric cords when he gets the chance.


Customs
Count: 30
Ah, thank you!!!
Makeables
Dead images
Buu
Adoptables
Rules


Do Not Steal anything of anyone's on any site in any country of the world. I mean it. I will not tolorate it! (I have caught many thieves!!!)


If you want a custom read those rules at this link: Rules The form and everything will be there. * I have some adopts that are only avalible as customs.


Please do not edit the adoptables/customs or enter them in any type of gallery or contest.


Link back to "/~Whiteforest1800"


The easiest rule of all: Have a lovely day and enjoy the adoptables! Good day! Thanks for dropping by! Bye!



Customs of these Lupes can be found here (click the image):
Lupe set 2
Blue
Green
Red

Yellow

White




Lupe set 6
sample

Blue

Green

Red

Yellow

8-Bit

8-Bit (no clothes)

Baby

Biscuit

Brown

Camouflage

Checkered

Christmas

Cloud

Darigan

Desert

Disco

Electric

Eventide

Faerie

Fire

Ghost

Glowing

Gold

Grey

Halloween

Ice

Island

Jelly

Magma

Maracite

Maraquan

Mutant

Orange

Pink

Pirate

Plushie

Purple

Rainbow

Robot

Royal Female

Royal Female (no clothes)

Royal Male

Royal Male (no clothes)

Shadow

Silver

Skunk

Snow

Speckled

Split

Sponge

Spotted

Starry

Stone

Striped

Tyrannian

White

Zombie

Pikachu

Coltzan

Balthazar

Saber X



Other lupe adopts by LD
Lupe set 1 and set 3 Lupe set 4 Lupe set 5 Lupe set 7 and 8 customs only

Yullie Set 1
Yellow

Black

Faerie

Mutant

Pirate

Pirate

Red

Snow

Starry


Yullie Set 2 Yellow

Blue

Green

Red

Black




Reference
Fully Rendered Form

Notes:
Markings and appendages: Has 6 tentacles/whiskers, 4 on face; 2 protrude from the shoulder blades
Has symetrical body
Has a pair of tiny wings
Has 2 golden feathers; 1 on each tentacle that protrudes from shoulder blades
Has short, blunt tail
Has tattoo "WF" on both shoulders

Buu

His design is based off of a grey chinchilla.


Awards To Win
The Golden Chinchilla Award & The Bronze Chinchilla Award


This award will be awared to people who have created outstanding character designs.
Any species can win this
It doesn't matter if you are an experienced artist or beginner, as long as it is creative.
I prefer designs of animals rather than anthros.
I will give you the link if you win it.
All you ahve to do is give me a link to the neopets you would like to win this award.
No stealing!!!
The only real difference between gold and bronze is bronze is for designs with good color combos and minimal appendages not associated with its neopet's species. Gold is for pets with outstanding looks (not necessarily beautiful, cute, or intimidating). More or less has awe inspiring details. DO NOT TAKE THIS Award IF YOU DID NOT WIN IT!!!!!!

Gold Winners:
Enuio
Chimneynook
Flavorant
DivineIntervention
Casting_Excelion
_Crucified_
Divine_Love_
Faithful_Paradise
Gitahno
Littledragon1800
River_Of_The_World
_Sacred_Fire_
Thoris_Of_Trust
Titus_2_7
Turd_Hurdler
Whiteforest1800
Bronze Winners:
Granda_Boring
Anifailo
Pongolupe
Recycle
Awards We Won

5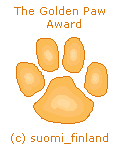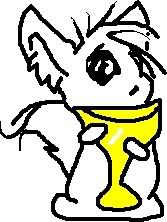 Fan Art
Artist: Yellow_hello_yoThanks a lot! You are a great friend!!!
Artist: Yellow_hello_yo Me and my family, plus Howler.
Given by: Lupe_pac On: 1/22/10, I love it! Thank you!!!
Given by: Doberman555 On: 3/18/07, Thank you soooooooo Much!!!!!!!!!
Created By: Spiraldragon157 Done on: 3/25/07 Wow, another fanart. I just can't thank you enough!!! It is sooooo cool.
Created By:Spiraldragon157 Done on: 2006 Thank you soooooooo much, Buu's cute!
Created By: nomm_00 Done on: 2006 Whoa, so cool! Thank you!!!!!!! My first fanart!




Kristin's Art
Link Out

X_Heart_6th
Agent2003neo
Family Links
Toy Box