I didn't think it was possible to make an image this cute *0* Made by bleeding_marker.
-hugs- So cute! I love it!:O made by tamunessed.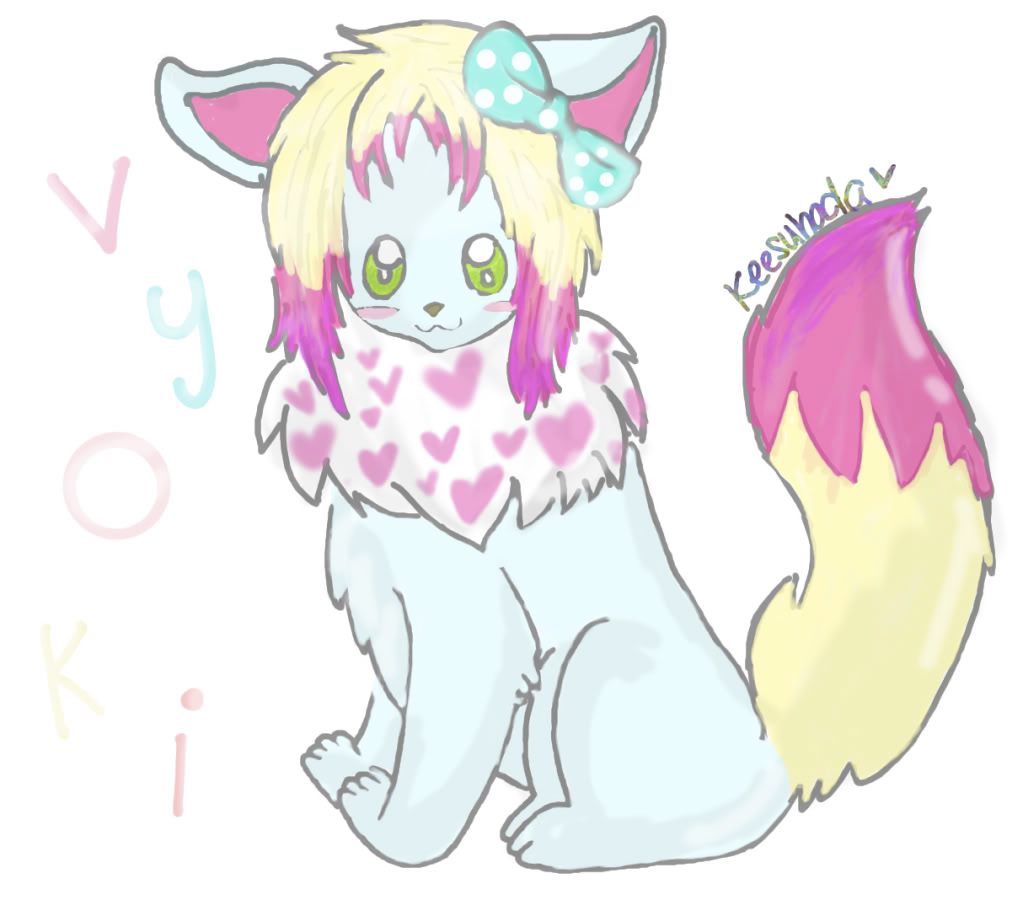 :O Isn't it adorable? Made by quitpokingmedx.
You captured her cuteness~!Made by pokefreak_1_1
Vyoki looks awesome in pink~!♥ Made by rhubee.
Ahhh Vyoki looks cool with a sword ;D Made by elassar.
The style and colors are amazing! Made by adriana321.
Totally epic!Made by valdrak.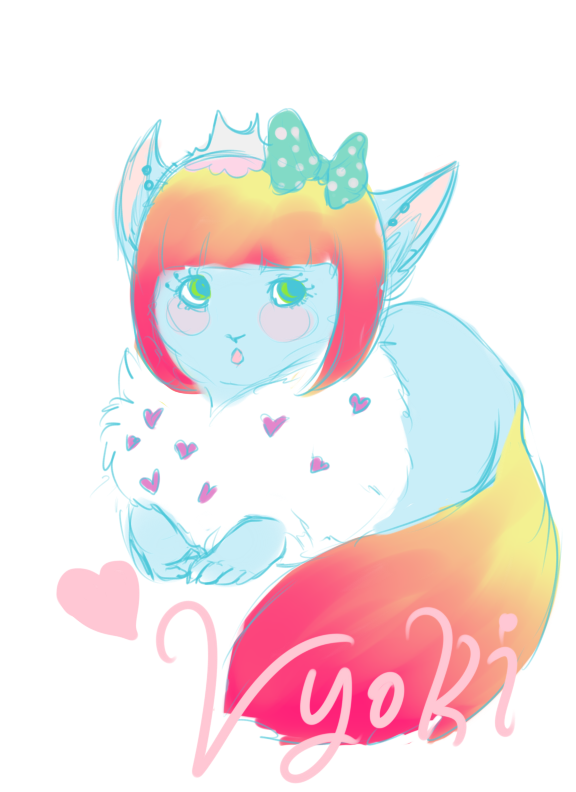 Gahhhh~! So pretty! Made by vixalope.
How adorable! Made by dysinthi.
:) Very adorable. Made by gurgey
What a flawless sketch of Vyoki!~Made by syderps.
Soooo very cute!o3o Mady by yamap21.
Cutest chibi ever!!!!Made by nb001.
by kila1236 Vy looks so cuddly :3