+|Status|+
+ name:
vijomeve
+ pronunciation:
v-eye-joe-mayve
+ alias:
none.
+ birth:
february 9th
+ species:
mixed
+ gender:
male
+ orientation:
i swing both ways.
+ age:
17-20
+ current mood:
bored; frusterated.
+ friends:
Ryeioaaa
;]
+ family:
pssht, this loser
.
+ love:
someone must be crazy to love me.
+ desire:
is this for
real
?
+ children:
NO!!!
+ role-play?:
YES!!!
+ personality:
agressive, playful, flirtatious, insane
PS//CAUTION;; he's very touchy-feely.
sooo...if you don't like how i created my character
then don't ask to RP with him!
-Thank you :3;; CARRY ON!
+|Story|+
key:
father
mother
brother
me
Ch.1: The Begining

Night had fallen, and the storm that had been persisting for hours was growing worse. The rain was pouring, hitting the outside of the cave like a thousand bullets, and the thunder was so loud that it echoed in my ears long after it had stopped.
I had only been born for a few minutes, but it was one of my clearest memories.
I remember the moment I opened my eyes for the first time, staring wide eyed as I took in my surroundings, before I then saw the faces of my father and older brother. I remember the warmth radiating from my mother's body as she cleaned me, and then the overwhelming scents of the rest of the pack members standing off to the side, watching as my family welcomed me into the world.
Vijomeve, my fathers rough voice said a few moments later. his name will be Vijomeve.
Vijomeve, my mother repeated. I stared up at her as she nuzzled me affectionately, a soft smile on her face. it suits him well.
Days turned to weeks. Weeks turned into months. Months into years. One day my mother gave me my most important treasure; a small, teal-silver, bell that hung from the collar around my neck. When I asked my mother what it was she said,
It's a bell that will keep you safe when you're in danger. She gave me a small, weak smile. It will always protect you, Vijomeve. I promise.
I stared up at her, tilting my head to the side in confusion, but I didn't say anything else.
Something wasn't right; I could hear it in her voice, and I could feel it in my very bones that something bad was going to happen. I didn't question her about it, though. I figured it was just my imagination.
I was tired, but I couldn't sleep. I lay awake beside my brother Vuox, trying to ignore the foreboding feeling that just wouldn't leave me alone. My heart began to race. Something dangerous was going to happen. And it was going to happen that night.
Ch.2: The After Math

I tossed and turned all through the night. No rest was coming to me easily. I finally gave up trying to sleep as hours passed. My brother came out of the darkness of the cave and sat by my side.
Can't sleep either huh?
No...
I simply said and let out a big sigh not knowing what else to do. Time passed until I heard my bell ring once as I looked down, it jingled by itself. Did you see that? See what? Vuox replied. My bell. It--it moved. Didn't you hear it? I asked him, confused on how he didn't hear it. No. Now why don't you just rest and I'll stand watch. Vuox said as he turned his attention back towards the outside. I gave up on trying to tell him about my bell, so I just laid back down and tried to get some sleep.

Off in the distance, loud braking, yelping, and growling could be heard. I jumped to all fours as did my brother and we ran outside to see what it was. Our whole pack was fighting against another for land. Off in the distance, one spotted me and my brother and began to run after us.
GO! Vuox yelled as the two of us began to run into the thick forest. Vuox! Vijomeve! My mother yelled to us but there was no way we could stop. Soon after I heard a few of our pack members were hot on our trail. My mother and father were along with them. My father gained speed ahead of everyone else and soon after, tackled the lone wolf and it was soon over. Or as we thought.
We all stopped to catch our breath and soon rejoined as a pack. I ran to my mothers side as my brother walked casually over to my fathers. The happy moment didn't last long as more of the other pack members from the other clan and jumped most of our own. My mother was pushed over as I rolled off into the brush. My father attacked the other as my brother rushed to my side.
We need to leave!
I was frozen as I watched my whole family fall apart right infront of my eyes.
NOW!-- Vuox soon was on the ground being attacked by the other pack. An unfair fight.
VUOX NO! I ran out from under the brush to my brother's aid. I wasn't much help, but I got most of them away from him. Vuox came to my rescue and knocked over the gang that tackled me.
What did I just tell you; GO! I just laid there for a brief moment telling myself that I had to move but couldn't. My body was too much in shock to push forward. Vijomeve move it! Vuox yelled at me not knowing what else to do. The gang began to regain conscience and were heading towards us. With one swift kick, I went flying through the air and then landed on my back end pretty hard. I looked back, ignoring the pain as it shot up through my spin to see my whole family was being torn down, one by one. I took one deep breath before running off into the night. I looked back over my shoulder to see just a few others plus my mother, father and brother backed up against a cliff side wall. I couldn't bare to look any more, so I ran off into the darkness as fast as I could, holding tears back.
I wondered if I would ever see them again...if I was going to be alone for the rest of my life.
Ch.3: ---

+|Leaping Lupe Adopts|+
yes...FINALLY i have adoptables again.
rules apply to these like EVERYONE ELSES!
dont like it? too bad.
im only doing 3 at a time.
if the lists full, try again later. sooo...
Trades:: Open!!! Request:: CLOSED! never open!
here is an example of one:

List:NOTSTARTEDANYBTW! D:
1. Kur
2. SkylarKoss


Customs Done
Vijomeve
Io

Zee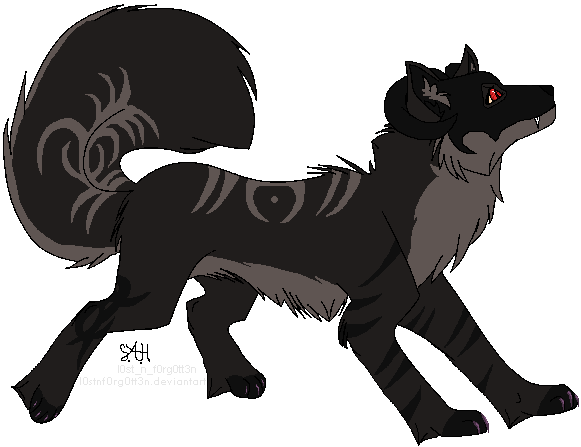 Lupin

Jer

Conci

Zack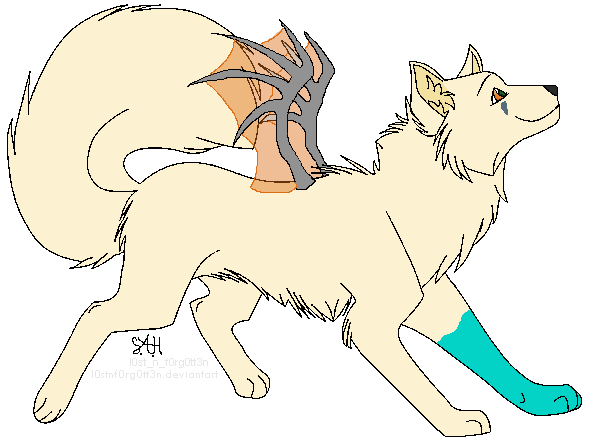 Verplex

Hariimau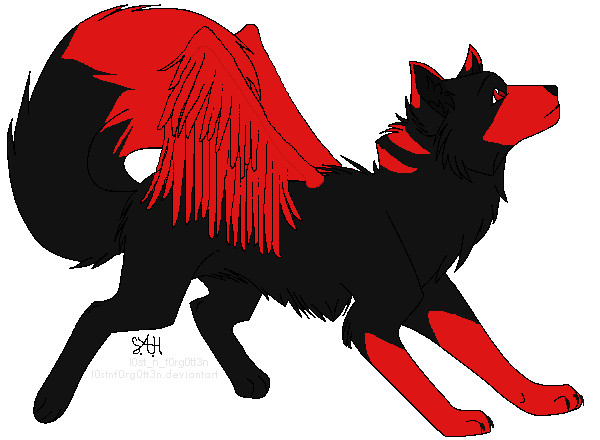 Leo_7767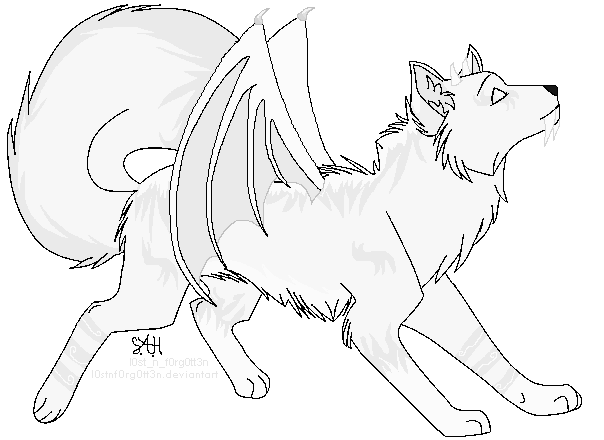 Murl_7

Lupin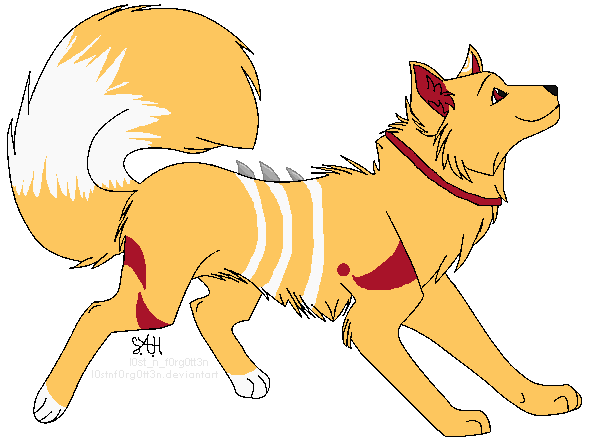 Puckrin

Khanoe


+|Customs|+