the scene website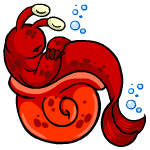 Hello there, and welcome to The Scene web! We are a very new, neopets themed guild looking to build a community environment with close members that we hope can one day call each other family. We have 1np auctions, guild teams, as well as guild activities that have lengthier participation times, so that everyone has a chance to be involved, without being overwhelmed. Factions are our form of a guild team. Once you have posted 10 messages, you will be able to fill out the application and you will be placed into your 'Faction'. You will work with members of your team to earn 'tickets' (our form of team currency) which can then be used to buy items to show off on your guild faction pages, so that other members can see what your faction has achieved. Sound interesting? We would love for you to join us and our tight-knit community!
membership requirements
The Scene is a private guild and so an application process is required to join. Please make sure you have read through the
faction pages
, so you can get a feel for what we are about and decide which one you think you would like to join.
If you are interested in joining us, please first make sure that you are okay with a guild that is
medium paced
. This means that there will not be updated activities everyday, and there may be times when there are only 2 or 3 members online and the message board may not move very quickly. Upon joining you will need to post 10 messages before we can determine your faction.
Once you have posted these (non-spam) messages, you will need to head over to the
Faction
page and fill out another application. You can also view the factions and their current standins/items there.
Still interested?
Fill out the application below and send it in a neomail to omgits_aubrey.
application
Name
:
Age
:
About
:
Online Activity
:
Who Referred You
:
Why The Scene
:
Why You
:
rules to follow
do not spam - keep the boards looking clean by posting a minimum of 5 words per post, and posting no more than 3 posts in a row.
play nice - as mentioned above, we would like our members to feel at home here. In order for that to happen, we need to keep profanity and put-downs out of our boards. If you have beef with somebody, please neomail Aubrey with your concerns.
stay active - although we are a slower paced guild, we still like to keep our boards going. Try to post in the board at least once a week so that we know you are still alive and well. (:
avoid chatspeak - this is a semi-literate guild. This means that we do not allow chatspeak of any kind. Please use full sentences and a correct punctuation. We understand occasional slips but The Scene is not a place for you to t4lk lyk th1s. Using common abbreviations (brb, lol, ttyl) are okay and will not cause confusion among members.
the who's what's and where's

Before you neomail Aubrey (omgits_aubrey) with questions regaurding the guild, we hope that you check here first. These are questions that are all commonly asked around the guild, and more will be added as time progresses. If the answer to what you are looking for is
not here
, feel free to contact Aubrey (omgits_aubrey) with your questions.
I see that each activity awards an item as well as tickets. Do I get the items that are listed as rewards?
No. Unfortunately that is against the Neopets rules and could result in guild closure and account freezing. The items shown will be awarded to your faction's page as a symbol of achievement.
Why don't I get to choose which faction to become a part of?
In order to keep things fair, we need to keep factions relatively even so that each has a chance to win in competitions and fill their faction page with items. If there were too many members in opposing factions, the one with a low count may get discouraged to even try earning tickets and achievement items for their faction.
thank you, thank you, your far too kind

Awards are given out to Sceners and Factions that achieve something worth great mention. There are numerous ways to get awards for your Faction cabinet, but the requirements to get them will
not be revealed
until one of its kind has been given out. You can see the awards to earn, here.
If you feel that somebody (besides yourself!) has done
something honorable
, you are encouraged to neomail Aubrey (omgits_aubrey) with the persons username, along with the reason you believe that they should be awarded. There is no guarantee that your suggestion will receive an award, but there is no harm in nominating!
id like to thank my mother...

Unknown


Donate - Purchase Big Buy Item


Unknown


Unknown


Donate - Guild Auctions


Caught Advertising


Unknown


Be Awarded MOTM


Receive Guild Library Book Award


Unknown


Receive Art Award


Become Food Fight Champion


Unknown


Unknown


Have a Bright Idea


Awarded at Random from Apple Bobbing


Win Customization Competition
meet your guildmates

Here at The Scene, we try and give off the feeling of being in a community like environment. Since not everyone has a chance to chat all the time, and we are constantly adding more members to the roster, this is a good place to check out, or back on, to get a feel for what each member is like!
After you have been a part of The Scene for
1 week
, we encourage you neomail a mini biography to
Aubrey (omgits_aubrey)
so that you can be added to the directory! There is no requirement to be in there besides what you would like members to call you, so that we ca have a name for each username. Other than that, it's completely up to you what you say! Be creative! Tell us about your life experiences, your dreams, your hobbies, the color of your pillowcase, it's totally up to you.
A is for apple.

Aubrey Lorraine
omgits_aubrey
Hey there everyone! I am 23 years old, and for some reason I am still playing on this silly site. I just cannot seem to stay away! I have an amazing man that I live with and together we have the coolest pitbull/lab mix dog named Argos. In my free time, I like to hang out at home and watch movies, possibly read a book or craft. You could say I am somewhat of a homebody. Even though I like to hang out at the house, I still get out and do some amazing things. This year (2014), I experienced my first tandem skydive at 13,000ft! It was so thrilling and exhilarating. You could say I am somewhat of a daredevil. Live life fast! But don't forget to lay around and sip some tea every now and then.
DOWN IN FRONT!

Movie buff? Then boy do we have the activity for you! Every
Wednesday and Saturday night
The Scene will host a movie night! So grab your favorite snacks, your comfiest pjs, and get ready for giggles, tears, and screams with our fellow members as we cozy up with our favorite flicks! Below you will see
the marquee
of upcoming movies. If you would like to participate in this activity, you will need to watch/rent/buy/download the movie below on the given date.
Matinee movies
start at
5pm, NST
. If you make the movie during this time we will be having discussions about the movie in the boards, and you will receive a ticket bonus. Once your movie has finished, you will need to
neomail your favorite part
to Aubrey(omgits_aubrey), to be given points. If you were not particularly fond of the movie, and didnt have a favorite part, then please neomail her why you did not enjoy the film.
Whats your favorite movie?
If you would like to share it with us, or simply have a movie that you have been hoping to watch with your friends, then please neomail your suggestion to omgits_aubrey and it will be added to the list. If the list for the month is already full, then you will need to wait for the following month, until it is added. Just remember, we
will not
be watching movies that are rated over
PG13
.
For your convenience
all the of the movies listed are available on Netflix so they can be easily watched by most members.
Participants: 20,000 tickets
Matinee Participants: 40,000 tickets
Winning Faction: 200,000 tickets + movie icon
The Marquee

Happy Gilmore (PG13)
July 2nd


Dr. Suess : The Lorax (PG)
July 5th


Rango (PG)
July 9th


The Aristocats (G)
July 12th


Ferris Buelers Day Off (PG13)
July 16th


Mr Deeds (PG13)
July 19th


Matilda (PG)
July 23rd


Jumaji (PG)
July 26th
WAGER YOUR TICKETS ON APPLE BOBBING

Come one, come all! Step right up and try your luck at apple bobbing. There could be a reward in it for you, or you might even lose a few tickets. Either way, it's gonna cost you first...
Welcome to The Scene Apple Bobbing! In this activity, you will be selecting an apple and neomailing your choice to Aubrey (omgits_aubrey) to see if you have won a prize. Keep in mind, that this activity can result in the loss of tickets! Sometimes, during your apple bobbing, a few tickets may fall out of your pocket and into the barrel of water, causing them to become soggy, and, well, nobody will accept a soggy ticket. However, other times you may win up to 500,000 tickets! That's a lot to win for only a small wager. On rare occasions, you may also be allowed to take your bobbed apple home to be displayed on your faction page. You are allowed to bob for an apple
once
a day.
Note:
This activity does
cost
a faction tickets to play!
Participants: - 40,000 tickets


DONT GET YOUR CLOTHES WET
| | | | |
| --- | --- | --- | --- |
| This one looks promising. | The previous contestant won big from this apple! | Yuck! Nobody wants this in their mouth. | This apple looks extra moist. |
| WARNING: apple may cause severe burning. | Somebody ate most of this one. | This apple seems to have joined the dark side. | This apple looks awfully suspicious. |
PETPET SHELTER

Oh my, we are so glad you decided to stop by! With all these poor petpets pouring in weekly we dont have the time, or the neopoints to play with them all! If you find it in your heart to help, please play with these poor little critters!
Welcome to The Scene PetPet Shelter, in this activity you will find petpets that need to be played with play with the petpet, you will need to send its favorite toy to Aubrey (omgits_aubrey) and its status will go from
Bored
to
Content
. You will only be able to play with
one petpet per day
! At the end of every week, or once all have been played with, the Faction that has played with the most petpets will receive a gift for their faction page, if a Faction happens to play with all of the petpets, well, now that just may deserve an award. Some items sent to Aubrey (omgits_aubrey) will then be used for
1np Auctions
.
Note:
If an item is returned to you, the petpet has already been played with and is too tired to play anymore!
Participants: 30,000 tickets
Winning Faction: 100,000 tickets +

please sir, would you play with me?

Wind Up Maraquan JubJub
Content - Director


Maraquan Skeith Piggy Bank
Bored


Maraqua Puzzle Box
Bored


Maraquan JubJub Ball
Content - Director


Maraquan Shoyru Push Toy
Content - Director


Maraquan Blumaroo Squirty Toy
Bored


Maraqua Colouring Book
Content - Director


Maraquan Jacks and Ball Set
Content - Actor
previous top contributors


Faerie PetPets
DIRECTORS
one stop donation station

Care to
spare some change
? If your feeling tipsy and would like to donate to The Scene, we have provided you with a way to do so. You may be asking yourself
why would I donate
my hard earned neopoints? Well, unfortunately, just like in the real world, things arent always free! We like to keep our 1np auctions full of different items of value for our members to help
earn more neopoints
and build their accounts to their full potential. We also like to help people that are
part of the guild mall
with keeping their shops stocked with items. With all the updating that running a guild has to begin with, it is hard for the founders to find time to spend playing games and earning neopoints for their own, let alone some for the guild. Keep in mind that you are
not required
to donate, it is only a nice gesture on your part and for that you will be rewarded.
money in the bank
Buy Tyrannian Cheese and Crackers: 10,000 tickets
Buy Cheese: 500,000 tickets + cheese icon

If you would like to donate please visit the shop here or click the images below.


Fishy Cheese
Cost : 50,000 NP


Soft Tyrannian Cheese and Crackers
Cost : 5,000 NP
Previous Big Buys

dandelion - Director
shhhh...keep it down!

While in the library, please try to
keep your voices down
. Please, take a look around and check out all the writings that your fellow The Scene members have written. From quotes, poems, and even songs, we have all types of writings for you to enjoy.
Want to be published?
If you have an original piece of work that you would like to share please neomail it to Aubrey (omgits_aubrey) and it will be placed into our library. Please remember, that all of your writings must be
neo appropriate and made by you
or they will not be published.
Only things published within the
month of April
along with our awarded entries will be listed here. Every month, writings that do not receive an award will be removed to create space for new ones.
Be Published: 100,000 tickets
Receive July's Scenic Book Award : 200,000 tickets +

+

poems
Apprently, we aren't poets, and we do know it.
quotes
Not one word was said that day.
previously awarded


June: none yet
going once, going twice...

You have found your way to The Scene's
1np auctions
, lucky you! Once an item is put up for auction you will only have
2 days
to bid on them before they will be auctioned off. If you would like to
donate an item
please send them to Aubrey (omgits_aubrey).
sold, to the lady in yellow!
In order to participate in the guild auctions you will need to have;
Been an active The Scene member for
3 days
Posted at least
30 messages
on the guild board
Have Aubrey (omgits_aubrey)
neofriended
You can find the items listed for auction
here
under my auctions.
paint the scene

Welcome to the guild art gallery. Here you can find all of the art that our members have created to share! Please make sure to keep your hands in your pockets, and off of the paintings as these are the originals and cannot be replaced. If you would like to get closer to the artwork, please drag and drop the image into your url bar.
If you have artwork that you would like to share, please upload it to a petpage and neomail the link to Aubrey (omgits_aubrey) so that it can be added to our gallery. Remember all artwork must be
your own original work
and has to be
neopets appropriate
and have your
username/name
on it for it to be submitted to our gallery. Please note that this is not a place for you to dump a quick doodle and a submission of such will not be added.
At the end of every month we will vote on our favorite piece of art that has
not already received an award
and the winning masterpiece will receive a Outspoken Art Award.
You are allowed to submit
3 pieces of art
every month.
Be Published: 100,000 tickets
Receive March;s Scenic Art Award : 500,000 tickets +

+

Gallery Art

None yet.
scenic art awarded
None yet.
is it a noun?

In this activity you will be working with your fellow members to decide
what is in the bag
. You will be given
one clue
to start, but none again after that. You are only allowed to ask a
total of 20 questions
and will then have 3 chances to
guess what it is
. Each member is only allowed to ask
5 questions
during each round. If you would like to ask a question, please neomail it to Aubrey (omgits_aubrey) asking the questions, but remember you can only ask five per round, so make them count!
Once somebody has asked a question, it will be listed on this page until the round is over. Every Faction that participates will be rewarded depending on the tries it takes everyone to guess what is in the bag.
Remember
you can only ask
yes or no
questions, and the item in the bag can be found on neopets!
Participants: 5,000 tickets
Correct answer on 3rd guess : 30,000 tickets + item icon
Correctly answer on 2nd guess : 40,000 tickets + item icon
Correctly answer on the 1st Guess : 50,000 tickets + item icon


here is what you know so far
The word starts with the letter 'B'.
1. Can it be purchased with neopoints? (dandelion - Director) YES.
2. Does it cost more than 100,000np? (dandelion - Director) NO.
3. Is it edible? (spinningrocket - Actor) NO.
4. Is it wearable? (coolspotty - Director) NO.
5.
6.
7.
8.
9.
10.
11.
12.
13.
14.
15.
16.
17.
18.
19.
20.

here, let me guess.
No guesses yet.
previous discoveries

None Yet.
Member of the month

We know that it isn't just participating in activities that make a member. Dedication, friendliness, helpfulness, and loyalty take serious part in dividing the good, from the great. This is your chance to
stand up
and show your thanks to a particular member of The Scene. Throughout the month, keep in mind a person that you would like to nominate as a
Member of the month
and send in your nominations to Aubrey (omgits_aubrey). The top 3 members that were nominated will then be placed on a
guild poll on the 25th
of every month and members will need to choose their member of choice, regardless of whether or not their nominee was picked for the poll. On the
30th of every month
the member of the month will be displayed here, along with the reasons that they were nominated.
Please
keep in mind
that you cannot win Member of the Month two months in a row. So for those of you nominating, make sure you check back here to see if your nominee received it last month. If they have, your vote will not count. Also, remember that
every member of The Scene
is greatly loved, and just because you are not chosen for Member of the Month, does not mean you are appreciated any less!
Nominees: 200,000 tickets
July's MOTM:750,000 tickets +

+

+

+

and the winner is...
June ;; dizzydarling (Director)
- This month we had quite a few challenges. The Scene opened, and content was then deleted by the Neopets Team for thinking we were rewarding actual items to members. Dizzy was super helpful but helping us find the cache for the web and getting the content back. She came in 2nd for the most messages posted for her faction, and helped her team earn a great amount of tickets. Here is what she brought home for her faction along with that shiny trophy and tickets:

+

+

im a m-model, you know what I mean?

Enjoy customization? The Scene has the perfect way for you to show off your favorite pet, as well as your customization skills.
Every month
we will be hosting our very own customization competition. You will need to make sure that your pet and its accessories are
within the given theme
for that month. Every month on
the 10th
there will be a poll for our top nominees and you will need to vote for your favorite, regardless of whether or not your customization was placed in the top three. On the
15th of every month
we will be selecting the winner and a new competition and theme will begin.
Note:
You do not need to customize your actual pet! You are more than welcome to use a program such as DTI (Dress to Impress) during the competition. However, if you choose to use this program, you will need to customize a pet that represents one that you have. For example, you cannot enter a Draik into the customization competition if you do not own one on the account that is a member of THE SCENE.
This months theme is
backyard barbecuing
! Send your entries to Aubrey (omgits_aubrey)!
Entries: 30,000 tickets
Winning Customization:100,000 tickets +

+

+

and I do my little turn on the catwalk
None Yet.
previous runway winners
ew you got it in my hair

Need to take out some anger? Or maybe you just want to get in on the fun. Whatever it may be, we are glad you want to participate in our food fight. So here is what you got to do. Whatever item is listed below, you will need to find, buy, and then throw, as hard as you can at Aubrey (omgits_aubrey). But please,
only throw food at her once per day
. We do not want her knocked out and drooling, for if that happens, how is she supposed award you tickets? The faction to have the most participants will be rewarded. And at the
end of each month
, the faction that won the most food fights will be claimed champion and receive an award for their page! Under each item during the fight you can see who is in the lead, as well as how many points they are up!
Note:
There are no specific amount of food fights we will have every month, so you will need to check back often to see what you need to throw!
Participants: 20,000 tickets
Winning Faction: 100,000 tickets +


Champion Faction: 300,000 tickets +

come at me, bro
Right now, everyone is throwing Yooyuball Ice Cream. In honor of National Ice Cream Month, during the month of July are eating all things frozen and creamy!


| | | | |
| --- | --- | --- | --- |
| Directors in the lead! | Directors won! | Directors won! | Directors won! |
Food Fight Champions

June
: this month we were all about our
fresh fruits and veggies
! In honor of National Fresh Fruits and Vegetables month, in June, everyone threw tons of greens and sweet fruits, but the lead was taken by the
Directors
and they walked away with a large sum of tickets as well as a shiny new trophy.
draw something

So, you think you can draw, do you? Well, here is your chance to prove yourself. Below you will see an image and its description, your job is to draw it either with pencil and paper, or in the computer graphics program of your choice.
Remember
you dont need to draw the image given, just the description! Once you have finished drawing your chosen image, you must
upload it to a petpage
and send it to Aubrey (omgits_aubrey). At the end of every week,
1 image
will be chosen and adnd to their faction will be rewarded.
Participants: 30,000 tickets
Winner: 100,000 tickets +

this week you're drawing


a dinosaur
ready, set, draw


None yet, how sad.
previous winners
None yet.
the scene's guild mall

Welcome to The Scene's guild mall and marketplace! Here at The Scene, we think that
supporting our fellow members
is a big thing that often gets overlooked by guilds and their members. In our efforts to strengthen the community feel of The Scene, as well as keep our flow of neopoints within it, we have decided to build a guild mall. If you would like to add your shop to the guild mall, please contact Aubrey (omgits_aubrey) and she will add it for you. There can multiples of the same type of shop, however your shop will need to follow a theme.
For example;
If you decide that you would like to run a toy store, you will need to make sure that 80% of the items in your store are toys. If 80% of the items are not toys, then you will need to either choose another theme, or stock up on more toys.
open up shop
Need help getting started?
We are more than happy to help you get a themed shop up and running for the guild mall. Please be aware that we cannot help you restock all the time, that job will be up to you.
shop 'til you drop