welcome to the jungle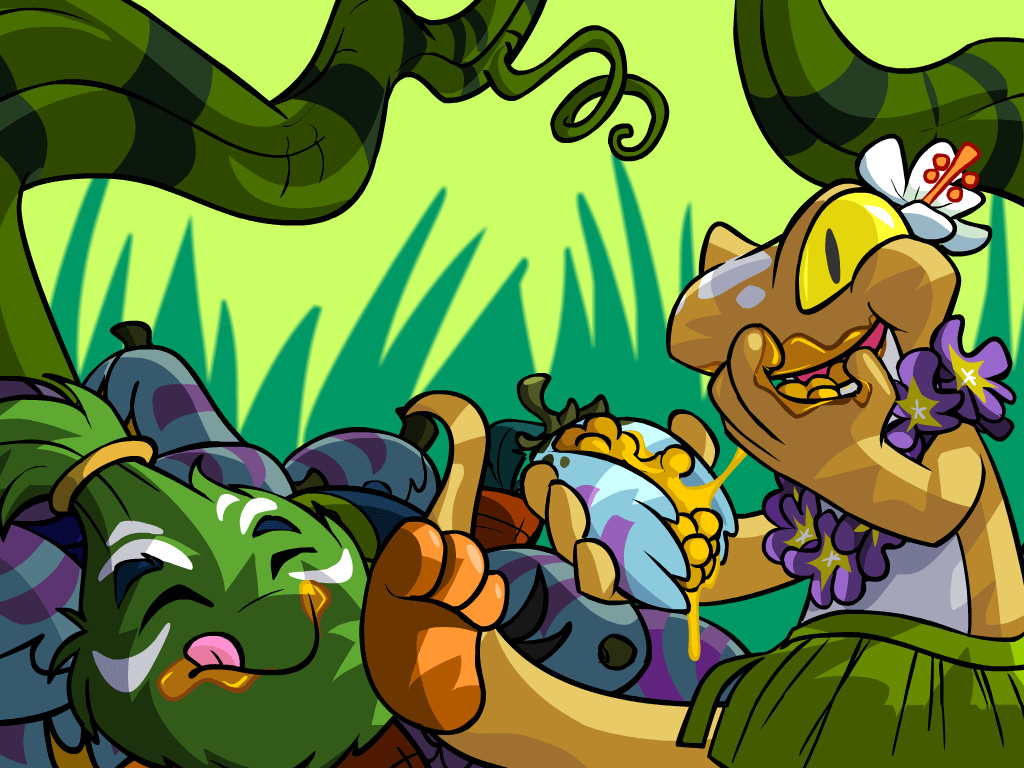 Aloha! Welcome to
T R I B A L
; an explorative pet directory that has searched the deepest caves and darkest jungles to collect the wildest Neopets. You'll find our extensive research has led to featuring a variety of species and colors. Our team includes ecologists from the highest ranked universities who seek to archive the intricacies found in species left in the wild that continue to evolve. Please do not touch, feed, aggravate, agitate, taunt, mock, or ridicule the specimens. They are gently brought in strictly for cataloguing and brief research, then released back into their homes. No neopet is brought into TRIBAL that does not concede to research. All practices are humane and above reproach. We encourage visitors to view all parts of our facility, as we pride ourselves on operating as a teaching institution unlike any other.
Come! Let the learning exhibition begin!

Beast will gladly show you the grounds.
About TRIBAL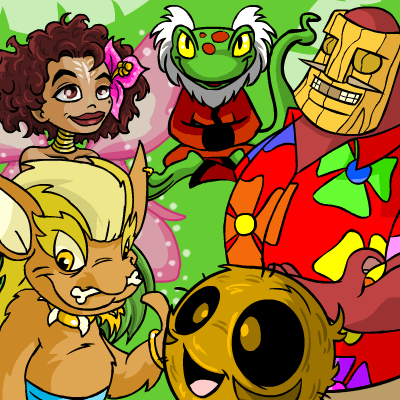 TRIBAL is a Pet Directory that features:

15 specific species:
Hissi, Techo, Quiggle, Nimmo, Kougra, Mynci, Ogrin,
Elephante, Tonu, Flotsam, Jetsam, Peophin, Koi, Grarrl, and Chomby.

8 specific colors:
Island, Maraquan, Maractite, Pineapple, Coconut, Magma, Water, Relic.

Island/Beach/Tribal customized pets



If you own a neopet that fits just
one
of these categories you may join! If your pet is a species and color that the directory lists, they will be automatically listed by their species.
Please note:
pets applying for the customization section are subjective. I reserve the right to decide whether they fit with the directories theme.
Please keep in mind that
none
of these pets are ufa or uft. Do not neomail the owners or myself inquiring about their status. You may neomail asking for customization tips, we have some pretty snazzy dressers! ;)
Interested in joining?
If you would like to submit your pet to the cause of science, please neomail the form below by clicking on the coconut!
Only submit permanent pets, thank you!
click inside box
CTRL+A, CTRL +C
CTRL+V into neomail.
Link Back?
The Research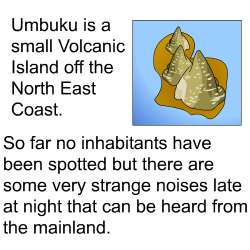 Mystery Island was discovered many summers ago in Year 1 on the 3rd Day of Hiding. Since then, teams of ecologists have explored it and the neighboring islands, including Umbuku and TikuTaku Island. Their findings not only include new neopet species and colors, but also a rich culture filled with characters, petpets, avatars and lore!
Mystery Island is centered around a volcano named Techo Mountain (Piku Paku to natives) that has been extinct for nearly 2,000 years. A petpet named Moltenus lies dormant within the volcano, waiting to be awaked through collecting the magical talismans or the use of magic words.
(Ancient Beast of Magma Awaken)
. Tura-Kepek, an evil shawman, has succeeded in bringing the beast to life twice. Thankfully dutiful Neopians have defeated him!
Moltenus and Tura-Kepek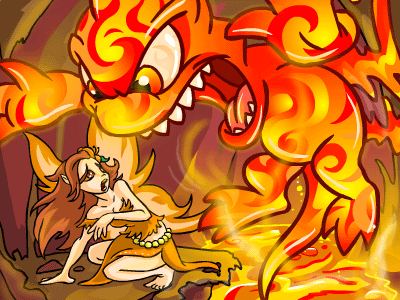 ...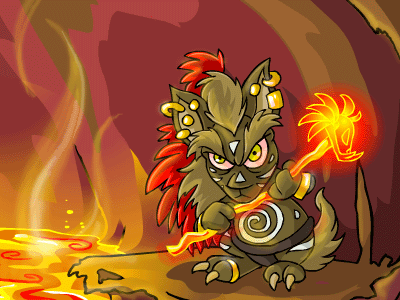 The Main Island has significantly evolved over the years!
Mystery Island, Krawk Island, and Maraqua form what is known as the Maraquan Circle. The part closest to Mystery Island is referred to as The Mystery Island Triangle. This part of the ocean is prone to severe storms, ill-performing navigation equipment, and causes ships to vanish. The Triangle is plagued with various forms of diseases that aggressively target sailors.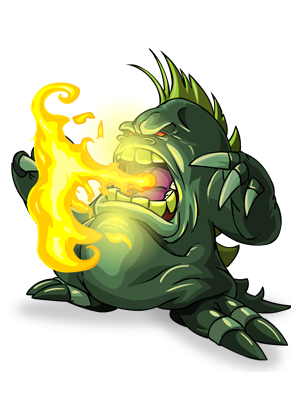 Long ago a royal family ruled over Mystery Island, protecting the natives from dangers beyond the shore. However, the Prince went missing, ending the royal bloodline.
Chiazilla
, the guardian of the family and island, set out to find the Prince and never returned. It is rumored that he now dwells in Maraqua...
There are many other leaders on the island due to the isolated nature of tribes. Several are featured on the I Saved Mystery Island avatar that is now retired.

Awarded to the top 10,000 participants
of the Mystery Island Volcano Plot.
King Kawillawoa
is a tribe ruler. He is known as a gentle king who does not show aggression to other tribes. The Mystical Tiki Totem protected his tribe for many years until it was stolen by the Techo Thieves. Jake The Adventurer, obtained the item and returned it to its rightful home!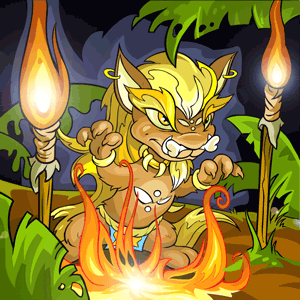 The Island Mystic
dwells on Umbuku in an isolated hut. He also serves as an elder for the game
Berry Bash
. Pay him a
visit
for a fortune and a chance at this avatar (must have the word kyrii or kyries in it!):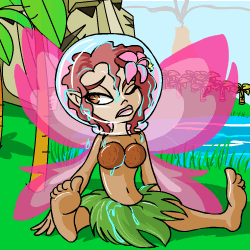 Jhuidah
is the Mystery Island faerie who creates rich delicacies with her island cooking pot, while also helping run the Island Trading Post. Most importantly, she is one of the five guardians of the island. This retired avatar featuring her originated from the Mystery Island Plot and was awarded when rescuing Jhuidah using a Tagobo Potion.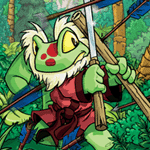 The Techo Master
trains neopets all the way to level 250 at the Mystery Island Training School. Once your pet reaches level 250, you may train at the
Secret Ninja Training School
. If you
ask for wisdom
you may be granted this avatar:

Another related avatar that the Techo Master would be proud for any Neopian to achieve is Codestones! Holding all 10 original codestones and view your inventory.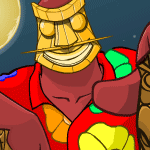 Tiki Tak Man
runs the beloved island
Tombola!
You pull out a ticket and win fun prizes and even neopoints! He is never seen without his mask and only changes it on April Fools! Sadly, the Shaman replaced his mask with a cursed one during the Mystery Island Plot, forcing the Tiki Tak Man to do his deeds.
The Tiki Tour Guide
gives wondrous tours throughout the island to curious tourists. However, this happy little gus sadly lost his family during the Mystery Island Plot and his life has never quite been the same. He busies himself with bringing joy to others and teaching them about his beloved island.
Take a
Tiki Tour
to receive this avatar: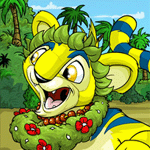 Rufus
hosts the Gadgadsbogen Festival and holds the title of Grand Bogen! He also runs the
Rock Pool
, a shop where refugee Maraquan petpets hopefully wait for new owners.

Visit the
Gadgadsbogen Neopedia Article
on March 4th to obtain this avatar!

Score +1,000 in
Gadgadsgame
to unlock this game avatar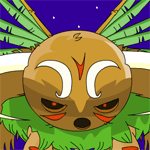 Mumbo Pango/Pango Pango
It is not known whether Mumbo Pango and Pango Pango are different character or interchangeable. Nonetheless, they are worshipped and revered by the island tribes. Pango is
BIG
! Thankfully, the Neopets Team no longer has to endure becoming his
sacrifices
since he receives meals from the
Flotsam Chef
every five minutes. (Sheesh..)
There are tons of great island avatars that users have discovered hidden away in the sandy beaches and damp coves.
Check them out and earn a few today!

Discovered on August 28, 2009! (A 3 year mystery...) Have the "Mad About Orange" avatar active and mix Orange Juice, Blumaroo Steak, and Gourmet Cooking for Your Pet in the Mystery Island Cooking Pot.

View the lookup of an
Island Tuskaninny
.

View the lookup of an
Island Krawk
with an Island Petpet that's 60+ days old.

Random when receiving a
Haiku
.

Own a shoyru and win a One Player battle.

Groom your pet with any grooming item.

Random when you find your pet in
Kacheek Seek

Visit
Techo Mountain
when you have a "bread" item in your inventory.
(Personal favorite!!)

Score +300 at
The Buzzer Game
.

Own an Island Quiggly that is +30 days old and view it's pet lookup.

Retired
Must have downloaded the Coco Roller Game and input the code.

Have a kacheek as your active pet and visit the
Beach

Complete the
Mystery Island Stamp Page
.

Retired
First 100 to finish the Mystery Island Plot received this spiffy avatar!

Score 800 points in
Mynci Beach Volleyball
In Year 7 on the 13th day of Swimming, archaeologists discovered the most chilling of mysteries that Mystery Island has to date. The lost city of
Geraptiku
is a wasteland of horror and remains a scarce resemblance to what was. Further research shows that the settlement was once the largest on the island, yet the cause of the sudden and strange abandonment still remains unknown. Near the city center is a large tomb, guarded by a hissi's disturbing ghost. To the right is an old photograph of who was once king. It is known that he surrounded himself with a council of twelve neopets.
One theory regarding the lost cities fate is that the king and inhabitants were the most prideful on the island. Did Potgatkerchi bring destruction, were evil spirits involved, or did the council simply decide to become a nomadic tribe? Neopia shall never know... However, the fall of Geraptiku is the known cause for their being smaller tribes rather than one large settlement on the island.
Potgatkerchi and The Lost City of Geraptiku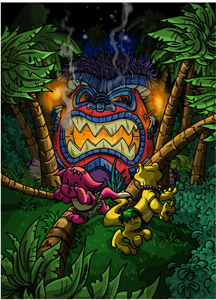 ...


For another cool avatar, visit The Deserted Tomb in Geraptiku!
Note: Randomly given when you find an item or the treasure.
Other Fun Island Links:
Island Parrot
Trading Post
Techo Mountain
Training School
Harbour
Tropical Foods
Rock Pool
Tiki Tak
Geraptiku Petpet Shop
Geraptiku Coloring Pages
F I N D I N G S
Catalogued Species
Catalogued Colors
Customization
Below are two customization examples that fit within the directory theme! Notice that the neopets are neither a catalogued color or species. If you have a permanent pet that stays customized in this theme, TRIBAL would love to showcase them!
S P E C I E S
Hissi
Nimmo
Techo
Quiggle
Chomby
Grarrl
Tonu
Flotsam
Koi
Jetsam
Peophin
Elephante
Kougra
Mynci
Ogrin
C O L O R S
Island
Maraquan
Maractite
Coconut
Pineapple
Water
Relic
Magma
C U S T O M I Z A T I O N
The Owner
Upon retuning to neo in the Spring of 2018 I set new goals for myself. Unintentionally, I ended up theming my account entirely with island pets, despite only one being painted island. I grew so incredibly fond of the aesthetic that I just had to creatively show my appreciation somehow for Mystery Island (outside the Altador Cup!). This directory was the brain-child of that idea. Below is my little band of island survivors. This directory is for them! ♥


Affiliate Sites
Creative Credit

Layout and coding made by Jewlz at Element.

Adorable TRIBAL link back button by Bethany!

Big shoutout to Jellyneo for all their great articles for research!

Also, thank you Sunnyneo for help with avatar solutions!


NEOPETS, characters, logos, names and all related indicia are trademarks of Neopets, Inc., © 1999-2018.