Gargon IV: Gargon is an Alien Aisha explorer, he roams the galaxy in his endless search to find new ingredients for the vending machine recipes.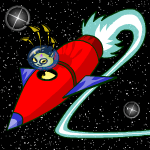 Arlhox VII: When decisions need to be made, the Alien Aishas turn to their supreme commander Arlhox VII. This quick witted leader hasnt failed them yet.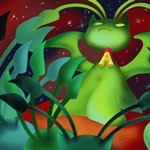 Shreegla VI: Shreeglas research means he often has to venture into the unknown. Sadly what he finds is not always pleasant.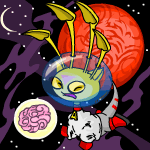 Farlax V: Farlax loves to explore new territory and is always seeking new locations for Alien Aisha Vending machines. His dream is to have a Vending Machine in every galaxy.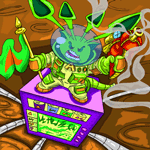 Beerlap III: Brave, quick witted and full of adventure, Beerlap is not afraid to be the first Alien Aisha to set foot on a new planet.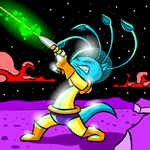 Captain Xelqued: Artifact hunter extraordinaire, Captain Xelqued managed to unlock the secrets of the Hidden Tower and created the legendary Aisha Myriad!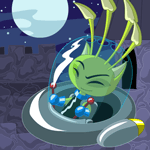 Farvin III: Gormball Player who uses his six ears to judge exactly when the Gormball will pop. In Year 4, however, he was inflicted with a sudden ear infection. Nevertheless, he has won second place in the Annual Gormball Championships in Years 3, 5, and 7, and hopes to do better in Year 8 by going into training for a solid year.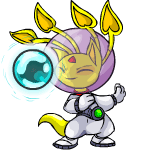 Random Aliens Around Neopia: