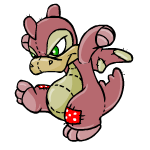 disclaimer: I was not forced to make this application
Hi! Welcome to my application for
ImTHE_GrEaTesT
(who've I lovingly nicknamed Great). I felt a petpage was best so that there is better formatting and I can display a little bit of effort. Since I love design, I wanted to have a some fun making a petpage app.
I'm applying to keep. The only exception is if a perfectly named UC Plushie Kougra was UFT (or UC Plush Ixi which is even rarer), but that is a very rare chance as many of the ones that exist don't have good names or will never be UFT.
About Me
My name is
Victoria
. I'm a Neopetter who has been around ever since around 2005. I'm a 22 y/o college student studying business with a minor in Japanese. I love learning about other cultures and studying languages. I'm teaching myself Korean my free time. One day I'd like to travel to South Korea, China, and India.
I like graphic design though I don't consider myself to be good. I made my lookup, pet lookups, and this application all from scratch. I'm an artist though I don't have much art up on my pets' page yet. I'm saving for a tablet to make that happen. :)
Customizations
I could never afford a plushie pet pre-conversion so owning a UC plush would make that dream come true. Converted plushies are cute, but nothing compares to the charm and uniqueness the unconverteds have. Plushie scorchios were particularly badly effected by the conversion.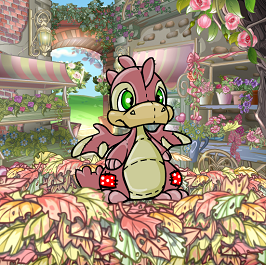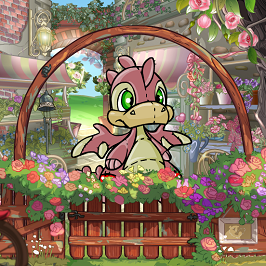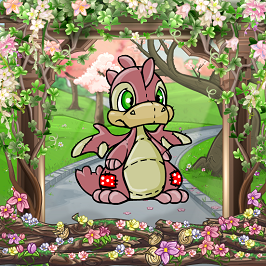 This is my favorite of the three. I love the archway covered in pink flowers and clovers with the cherry blossom tree in the background.


Great's chosen petpet, a plushie Mazzew named ____~
My Achievements/Goals
My biggest achievement is getting my old account and pets back after self-freezing. I tried for 3+ years to get my account unfrozen. It was an old side so I transferred my pretties to my main, spicelatte.
Another great achievement was trading all the way from a PDE (after major Draik deflation) up to a low-mid tier UC through training. I actually put the UC UFA when I got my old pets back which I'm also proud of doing. I got to make someone else happy by gifting them their first UC. I'm big into account improvement so getting lent MSPP for free and finishing Neoquest I and II were also big milestones for me. Earning the Math's Nightmare avatar was pretty great as it's my favorite avatar of all time.
My current goals are:
feed 75 kads [72/75]


get 300 avatars [281/300]


art for all permanent pets [] *need tablet but have some sketches up


finish trading for nc items for customizations for all permanent pets []
Great's Family
you can click the picture to take you to that pet's lookup
These are my pets as I would like them to be, painted with finished customizatons. I love my beautiful bebes. ;-;