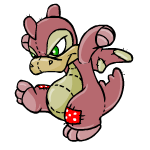 disclaimer: I was not forced to make this application
Hi, I'm Victoria! Welcome to my application for
ImTHE_GrEaTesT
(who've I lovingly nicknamed Great). I felt a petpage was best since I love design. I wanted to have a some fun making a petpage app. :)
For you convenience, here are my accounts
spicelatte (main)
-
chocofrappe
-
whipparfait
-
sugarmoccha
-
honeylait
My Plans
This pic is a WIP, drawn by mouse in MS Paint~
I'm applying to keep because plushie Scorchio is my dream pet. I know a lot of people throw "dream" around to the point where it loses meaning, but I'm serious when I say that Great is a dream pet. I could never afford a plushie pet pre-conversion. There was one plush Scorchio in particular I would check up on now and then because I loved the character the owner had for him. He has since been purged, but my desire to own a plush Scorch is still there. Now more than ever they are hard to come by. Converted plushies are cute, but nothing compares to the charm and uniqueness the unconverteds have. Converted plush Scorches have lost that charm.
I LOVE Great's name. I would not change it if I could. It reminds me of the joyful enthusiasm for the site I had when I first began playing in the early 2000's. I can imagine this young girl on the pet creation screen, so excited to make her first pet, not caring about VWN/RW names. Even if my vision is far from how he actually got his name, I don't mind. His name is genuine, and I love that.
I'm not a writer, but I pour love into my pets in other ways. I work hard to buy them petpets, create and then trade for items for their customizations, and create lookups for them. Art is also a weakness of mine, but I am trying to improve in that area so I can do my pets justice. I made all of their lookups/banners myself. If adopted, Great would get all the fixin's.
The pets on my accounts are sorted by species/colors. My main is my UC/Faerie account, chocofrappe is my baby account, whipparfait is my plushie account, and sugarmoccha is my Draik account. Honeylait isn't sorted. If I adopt Great, I plan to switch my main with my plushie pets + Great.


Without further ado, meet Puzzle, Great's plushie Mazzew~
Customizations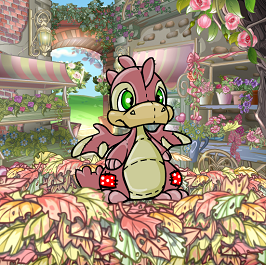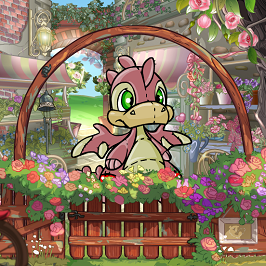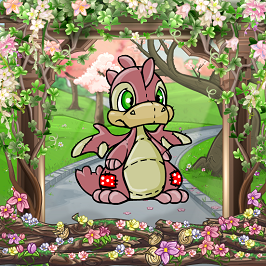 This is my favorite of the three. I love the archway covered in pink flowers and clovers with the cherry blossom tree in the background. I don't have the NC items as of right now but I do have NC to trade for them if Great comes home.
About Me
My name is
Victoria
. I'm a Neopetter who has been around ever since around 2005 or so. I'm a 22 y/o college student studying business with a minor in Japanese. My hobbies include sewing, fashion, and graphic design. I love learning about other cultures and studying languages. I'm trying to teach myself Korean my free time as I'd like to teach there one day. I dream of traveling to India, China, and Japan (again) someday.
On Neo, I lurk the PC & NC chats, collect avatars/trophies, feed Kads, and customize pets on Dress to Impress I could never realistically own because of the 20 pet limit. I focus on account improvement across the board. I guess you could call me a jack of all trades. ;P
Great's Family
These are my pets as I would like them to be, painted with finished customizations. I love my beautiful babes. ;-;
Since I have a lot of permies, I didn't include all their stories/blurbs to keep it short and to the point.
you can click the picture to take you to that pet's lookup