Welcome to Silver's Corner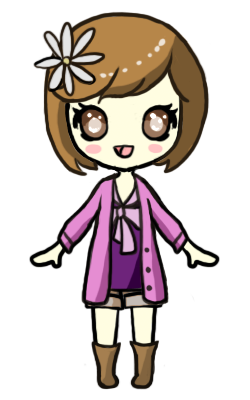 Hi there! I'm Silver. Not much fancy stuff here! We're just a simple and straight-forward button and banner request page hosted by yours truly. I enjoy making graphics and my only wish is to be able to share my hobby with you by providing fun, unique, and cutesy graphics for your own beloved pages.
News
2-22-15. Thank you Rush Hour for giving us 4th rank for Banners and 5th Rank for buttons.
2-5-15. New layout for a fresh look!
1-12-15. Made my very first icon. Still considering if I should add it to my form list...
Rules are important!
Just so everything would be in order.
» Be sure to leave proper credit.
» Do not claim my work as your own.
» I will only accept Neopets images.
» I will only accept one request per person. Once I am done with your request, you may send another.
» If you took the time to read this and express your compliance, type in 'wordly' when you fill up Other.
Want to Request? We're Always Open.
Just fill up the form:


Feel free to

mail me any time and I will respond as soon as I am able.
There is no queue right now. Rest assured that I will always do my best to be as prompt as I can.
It doesn't have to be for your petpage. I can also make buttons or banners that you'd simply place on your lookup, shop, etc. So feel free to request. But always remember the rules, ok? Credit accordingly. No stealing.
For Maureen




Best of luck
with your spooky cute page!
For Smeak




We hope you like it!
Best of luck to your site!
Our Collection
Tada! Here, we have not my collection, but our collection of creative graphics. Together, we have breathe life in otherwise simple graphics and turned them into something memorable. Thank you for requesting, everyone. I hope that their number would increase in the many years to come.
Buttons

























Banners






Want to know more about Silver?

I have been around Neopia for quite a long time now, visiting the place on and off. Somehow, I still find myself coming back no matter how long my absence seems to be.
I manage a store, Cafe Medley, which is situated in Neopia Central, where Wisteria the air faerie dutifully helps out during Winter. We sell an assortment of sweet treats and refreshing drinks that your adorable pets will surely enjoy. Take a visit should you ever have the time; it would certainly be appreciated.
I am also an occasional reseller. I readily buy items with pure neopoints but I will do so at a lower price than normal because I would take it upon myself to play the patience game and also the risk of price fluctuation. Feel free to check my trades from time to time. All items are negotiable.
I also a member of two fabulous guilds, which I consider as my homes within Neopia--nothingButneopets and exchange. I love them both equally and I love to help both of them out any time I can, usually by hosting activities. I am a council member of the former and a subcouncil member of the latter.
I reside in Brightvale together with my pets. They're all quirky and they will never be up for trade. However, there may come a time in the future when some of them may be up for adoption but only for my dearest of friends.
I am mostly friendly, so if you ever want to chat, just send mail my way and I will give a response as soon as I am able.
May you have a good day!
Link Backs are always appreciated!


Let's go on a journey!
Here, I will list some of the pages in Neopia that I love! Take a peek. Maybe you'll find a place you would soon frequent, too. If you want a bit of info before deciding on a destination, simply hover on the button!
All Aboard!

Postcard Collection
Here are a couple of places who link back to Silver's Corner! So if you are to do so as well, kindly mail me so I can display your postcard here, too!



Trophy Shelf
And here is our tiny shelf where we will place cutesy trophies, should anyone be kind enough to award one for us. We really do appreciate it! Thank you, everyone, for your kindness.
Credit
Portfolio Content © silvernightingale | Template from Colorblock | Background from Beetle | Adoptable from Bisou