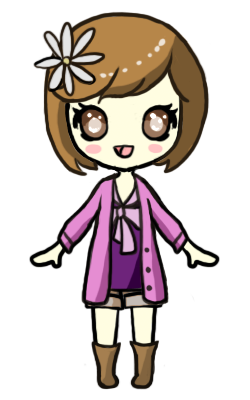 I have been around Neopia for quite a long time now, visiting the place on and off. Somehow, I still find myself coming back no matter how long my absence seems to be.
I manage a store, Millennium Medley, which is situated in Neopian Central, where Ryburn the fire faerie dutifully helps out. We sell an assortment of items--from paint brushes to yummy treats--that you and your adorable pets will enjoy. Take a visit should you ever have the time; it would certainly be appreciated.
I am also a reseller. I readily buy items with pure neopoints but I will do so at a lower price than normal because I would take it upon myself to play the patience game in order to sell them at their usual prices. Feel free to check my trades from time to time. All items are negotiable.
I am also a member of two fabulous guilds, which I consider as my homes within Neopia--nothingButneopets and exchange. I love them both equally and I love to help both of them out any time I can, usually by hosting activities. I am a council member of the former and a subcouncil member of the latter.
I reside in Brightvale together with my pets. They're all quirky and they will never be up for trade. However, there may come a time in the future when some of them may be up for adoption but only for my dearest of friends.
I am mostly friendly, so if you ever want to chat, just send mail my way and I will give a response as soon as I am able.
May you have a good day!
~Silver
Item Log!
I am very honest about my business. And also, because I tend to forget just how much I have purchased the merchandise I sell, I have decided to create an open logbook for them. It hits two birds with one stone, doesn't it?
Xandras Library Background
8-16-14
240k
White Petpet Paint Brush
8-10-14
120k
Pink Cupcake Plushie
8-7-14
175k
White Daffodil
7-28-14
100k
Woolypapith
7-28-14
295k
Minitheus
7-28-14
75k+item
Pink Popcorn
7-22-14
125k+item
Item Name
Date Purchased
Bought For?
Creativity Time!
When I have spare time or when inspiration strikes me, I play around with graphics and make banners. I've made quite a lot way back then, so I decided to make a little portfolio to make my collection a little tidier.
For nBn





For exchange

Leisure


Rules
Just so everything would be in order.
» Be sure to leave proper credit.
» Do not claim my work as your own.
» I will only accept Neopets images.
» I will only accept one request per person. Once I am done with your request, you may send another.
» If you took the time to read this and express your compliance, type in 'wordly' when you fill up Other.
Want to Request? We're Always Open.
Just fill up the form:


You may mail me any time and I will respond as soon as I am able.
It doesn't have to be for your petpage. I can also make buttons or banners that you'd simply place on your lookup, shop, etc. So feel free to request. But always remember the rules, ok? Credit accordingly. No stealing.
For Sann

Ready to Travel?
Here, I will list pages in Neopia that I love! Take a peek. Maybe you'll find a place you would soon frequent, too. If you want a bit of info before deciding on a destination, simply hover on the button!
Let's Go!
Postcard Collection
Here are a couple of places who link back to Silver's Corner! So if you are to do so as well, kindly mail me so I can display your postcard here, too!