Tsutsi Schuman
Alias:
Tsu
Pronunciation:
Ts-oo-see
Age:
∞
Gender:
Male
Height:
5' 11"
Weight:
178 lbs
Species:
Ethereal
Personality:
Tsutsi is very calm by nature, enjoying nothing more than to sit back, relax and read one of the many books Sapoga has stored in the library. Often times, he is so relaxed it's difficult to get him up and motivated. Usually requiring Shoji, his enthusiastic partner, to give him a little convincing pep talk.
Typically, he has an indifferent attitude towards most things and is often viewed as selfish and lazy, although that isn't entirely true.
Ability:
Using his Ethereal soul, Tsutsi can channel his energy through wrappings on his arms in order to quickly calm and control an enraged Titan. Due to this, he is capable of controlling the trajectory and movement of the wraps themselves.
Tsutsi also has the ability to float. However, he cannot sustain this for long periods of time as it uses up too much energy. Instead, Shoji assists him in long distance travels and tracking down Titans.
Quirks:
Tsutsi must have some article of clothing (be it a scarf, turtle neck, or cloak) wrapped around his neck. Without these, he feels quite alienated and uncomfortable. Not even Shoji knows the reason why and Tsutsi isn't going to tell any time soon.
Bio:
Wardrobe:
Likes/dislikes
Titans

Light - Dragon

Shadow- Quetzalcoatl

Fire- Lion

Water- Fish

Lightning- Horse

Air - Bird

Earth - Turtle
By me!
By others!
Trophy Cabinet




January 25th, 2013
Won first in species and 7th overall.
Gold Trophy
-- 266 votes
January 31st, 2014
Won third in species, tied for second.
Bronze Trophy
-- 73 votes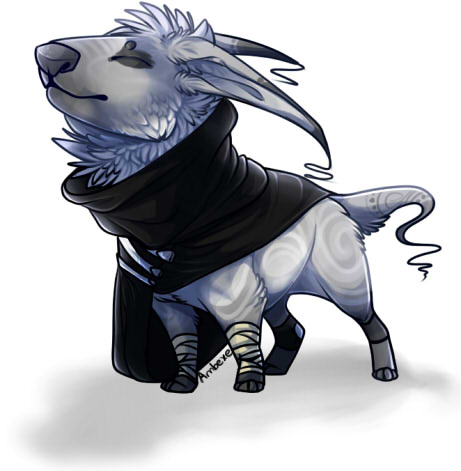 November 20th, 2015
Won first in species, third place overall.
Bronze Trophy; Gold Trophy
-- 83 votes
Spirit jelly Gelert adoptables!
Complete Set
58/58
Rules:
1. Do not steal!
2. Do not use in the BC, art gallery, etc.
3. Do not claim a custom that isn't yours!
4. Link back please! c:
Customs are currently open/
closed
!
Blue
Red
Yellow
Green
--------------------------------------
Painted!
Baby
Brown
Biscuit
Camouflage
Checkered
Chocolate
Christmas
Cloud
Darigan
Desert
Disco
Electric
Eventide
Faerie
Fire
Ghost
Glowing
Gold
Grey
Halloween
Invisible
Island
Jelly
Magma
Maraquan
Mutant
Orange
Pastel
Pink
Pirate
Plushie
Purple
Rainbow
Robot (cased)
Robot (uncased)
Royal boy
Royal girl
Shadow
Silver
Sketch
Skunk
Snot
Snow
Speckled
Split
Spotted
Starry
Stealthy
Strawberry
Striped
Transparent
Tyrannian
White
Wraith
Zombie
---------QUILT---------
None. :(