body {background:url(http://i7.photobucket.com/albums/y274/littleconfusedteen/pagestuff/blue1.gif);} * {color:#FFFFFF; font-family:trebuchet, verdana; font-size:13pt;} a {text-decoration:underline overline;} a img {border:none;} table, .sf {display:none;} />
Main | Stranger Danger | Scammed | Awards

MY COMPUTER DOES NOT RENDER THE 'TERMINAL' FONT WELL. IF YOU USE IT, THIS IS WHAT I SEE!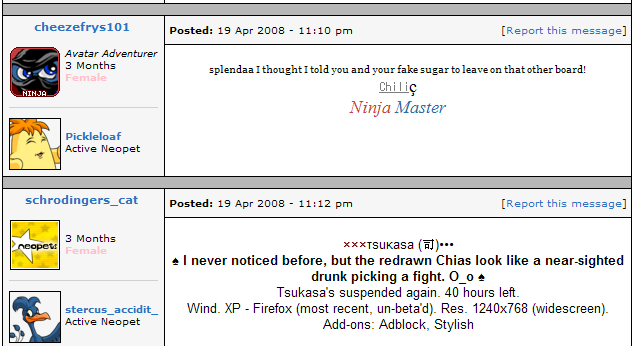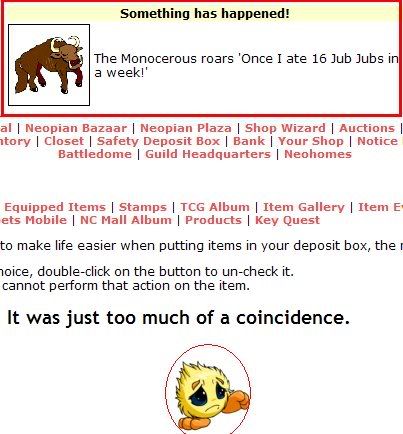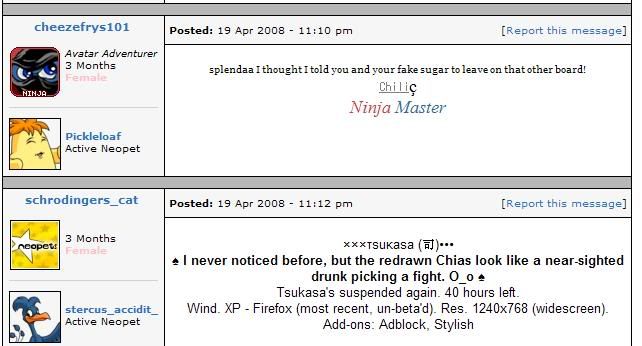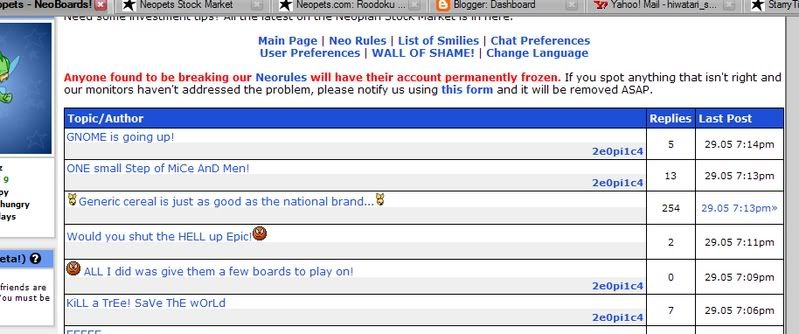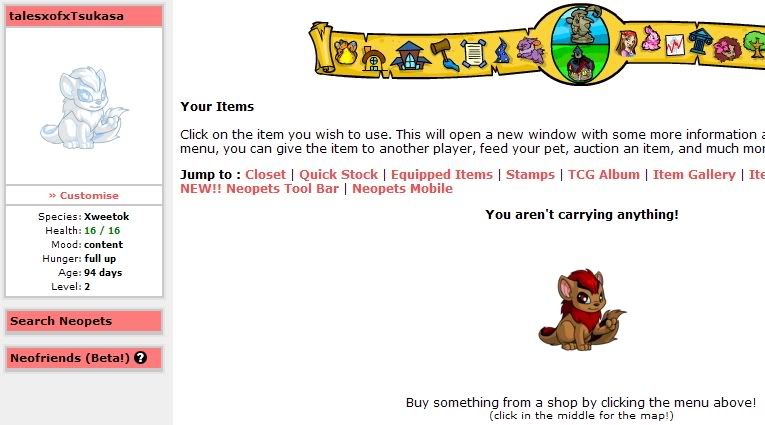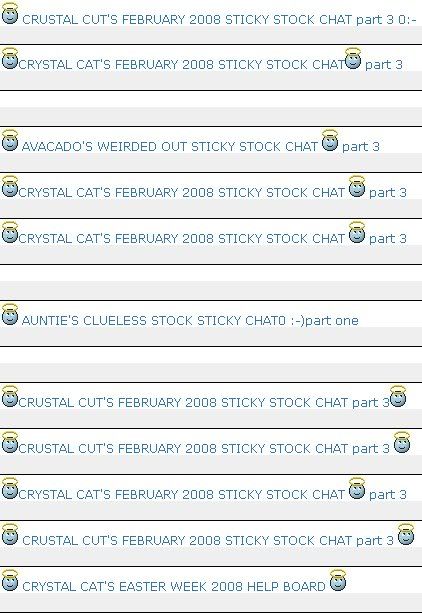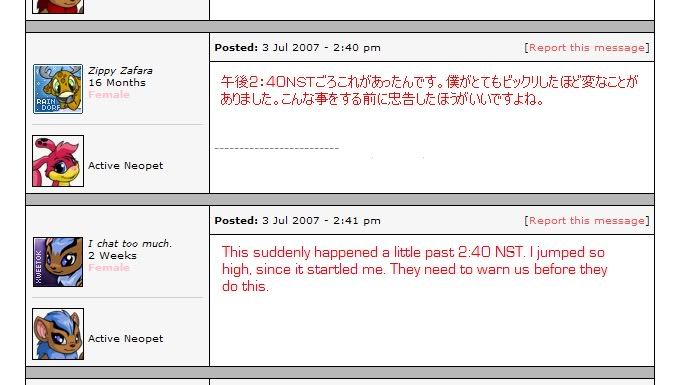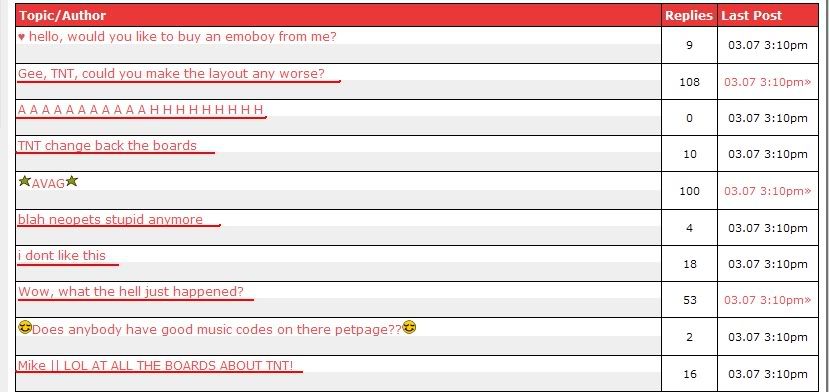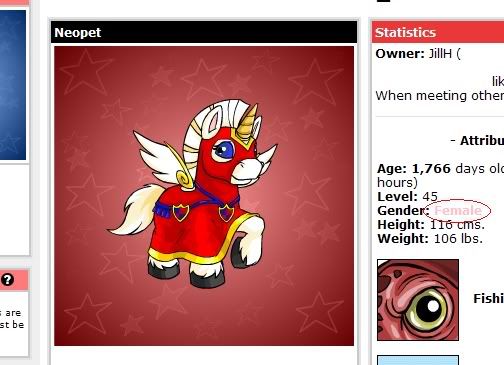 Mandatory cross-dressing Uni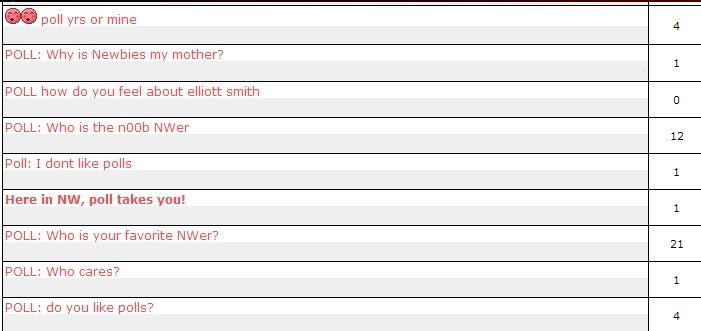 More NW fun.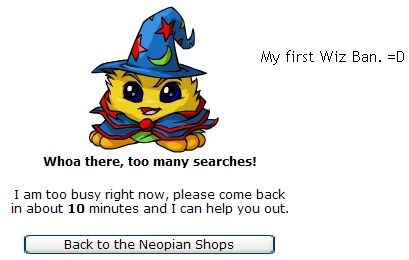 My first Wiz ban.


People being naughty



NW can be so much fun!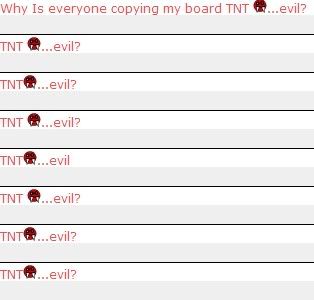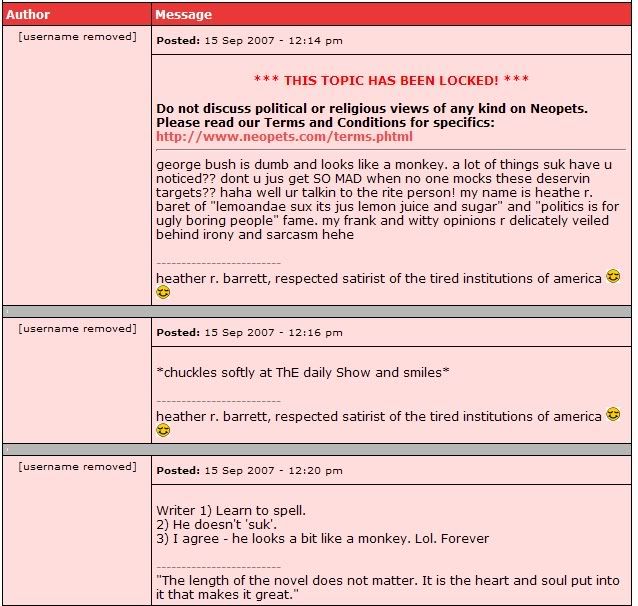 Yeah, I don't get it either. This has to be one of those things that go "if they wrote it, it had to have been an issue."

So Close!



Lookit that! I did something good with myself.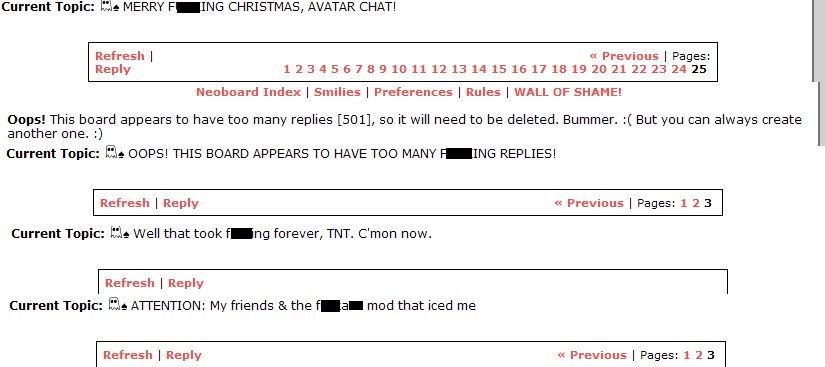 Sometimes naughty can be hilarious!

[New Series Coming Soon]
---
Stranger Danger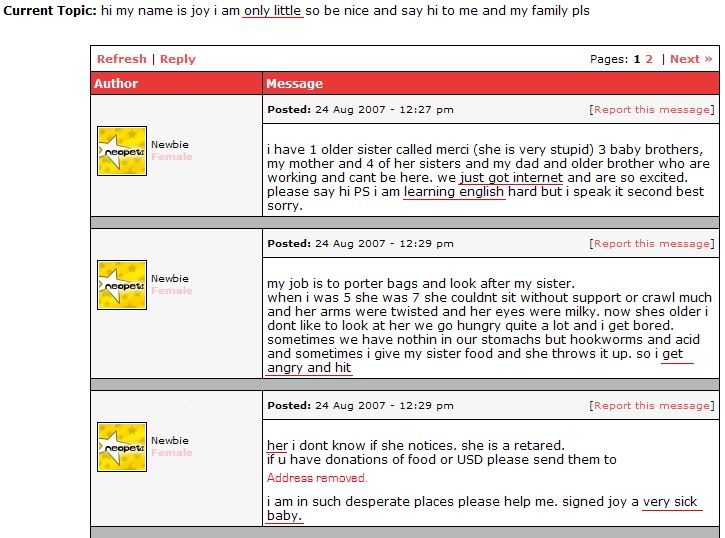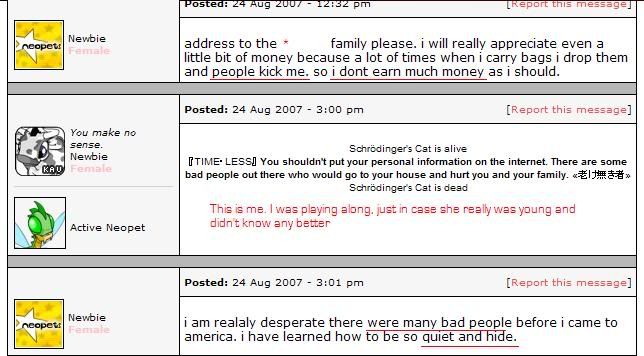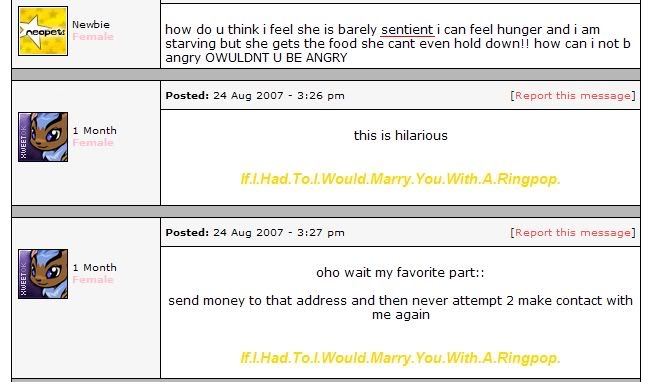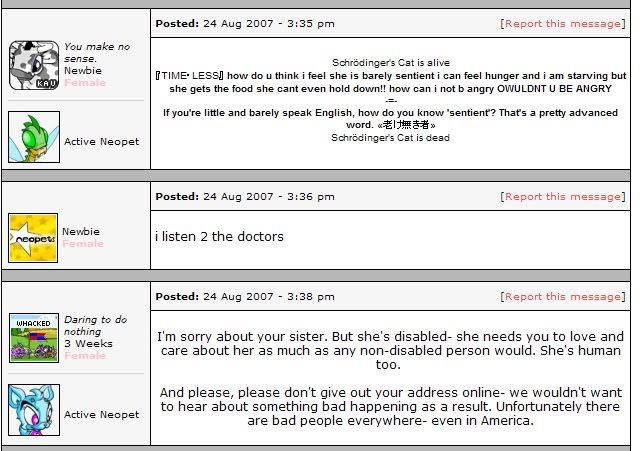 ---
Scammed
This is what happened to me about a week before I got frozen. I'm cyronelle_v2, the scammer is zerosacrifice, and everyone else are people who had opted to leave their name in when I had neomailed them. Only one person opted out, and I also may have taken out some people who had only left a comment or two. (Honestly, it was late at night when I had started on this, so I don't remember).

Let this be a lesson to everyone: if it sounds fishy, it probably is. Know the proper collateral of everything. If your gut is telling you something is wrong, it is usually best to go with it.

The short version is: I paid 100k collateral for a Scroll of Dark Nova, and zerosacrifice made a pretty healthy profit by not trading back, then proceeded to make a board about how good it felt to scam people, which I found almost immediately. Many people laughed, and I received many Scrolls of Dark Novas from very generous people.

If anyone is curious, zerosacrifice has not been frozen. I had not even bothered to report her while I had the cyronelle_v2 account, and I do not believe it would do me any good to try to do so now on this account. You are welcome to try and to use my screenies as a reference.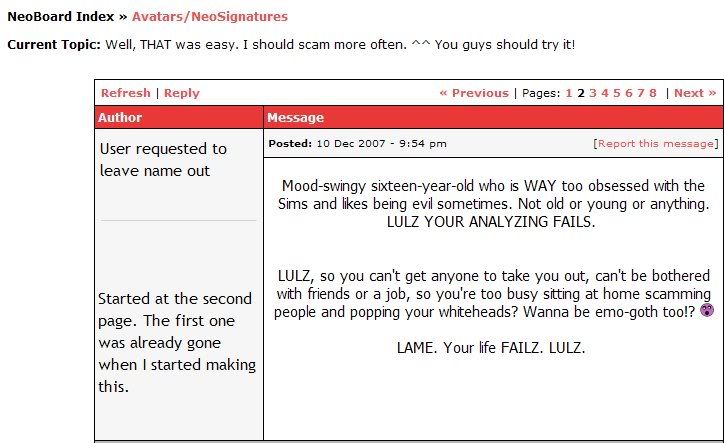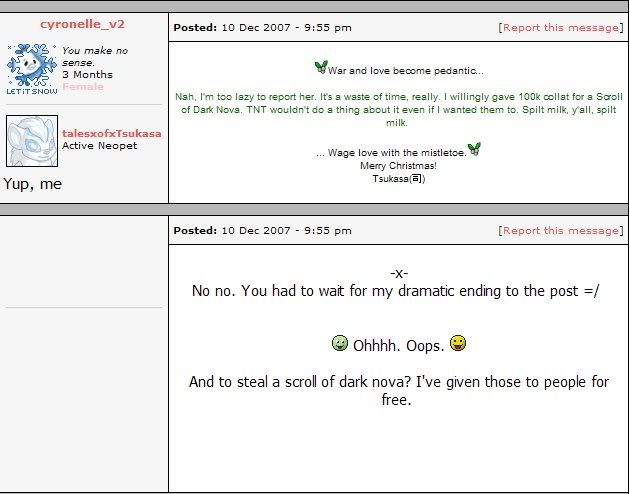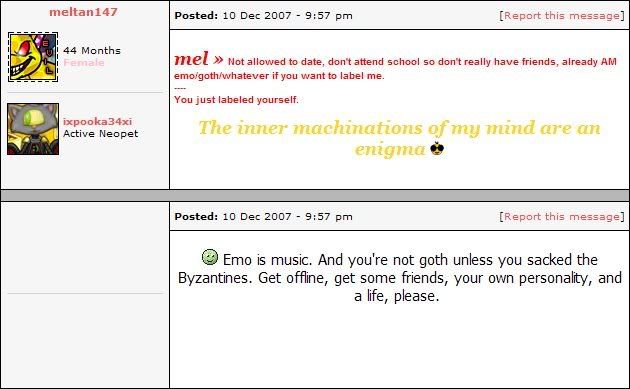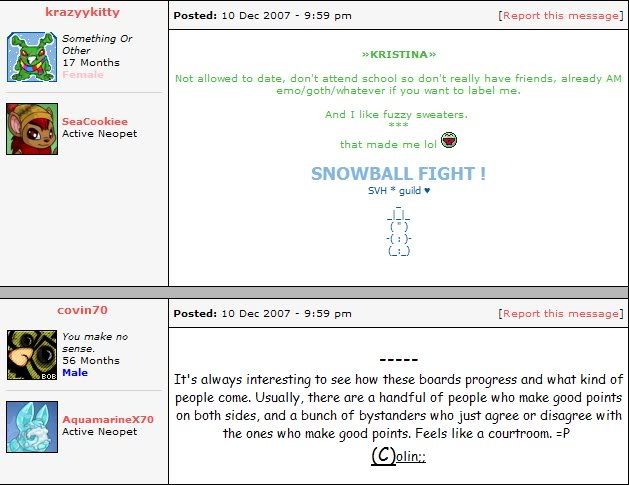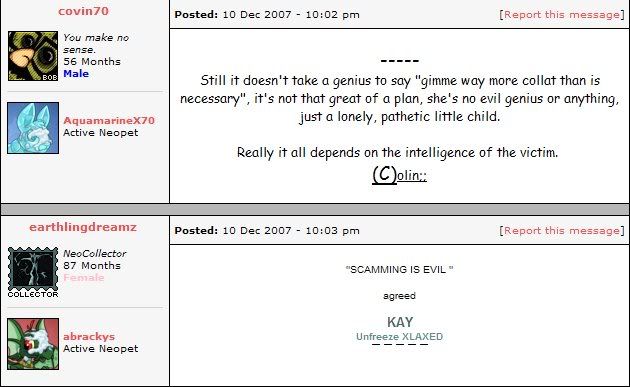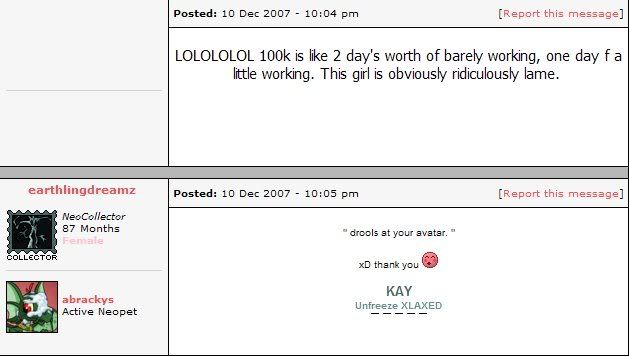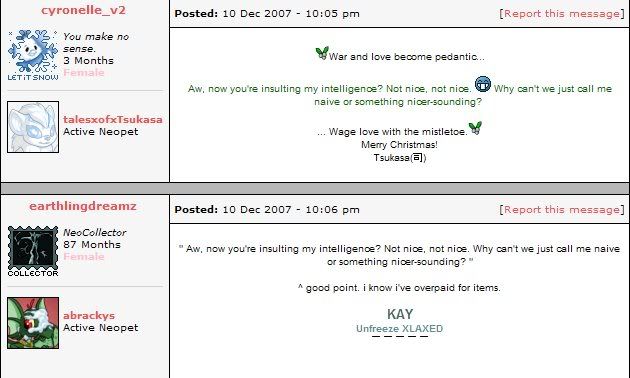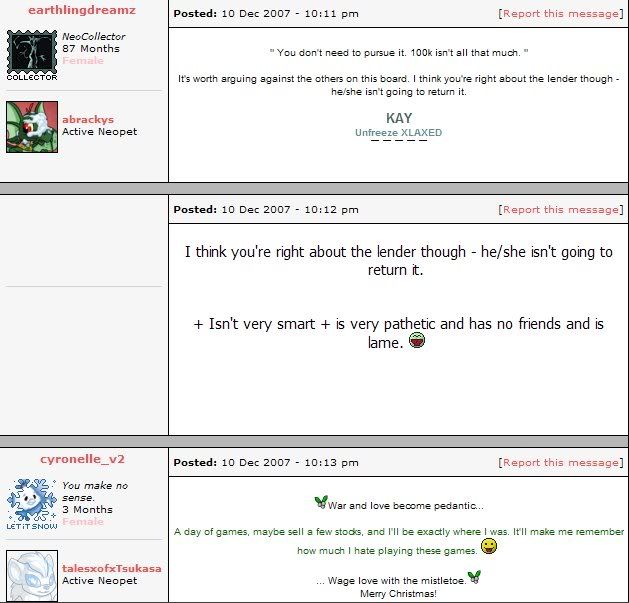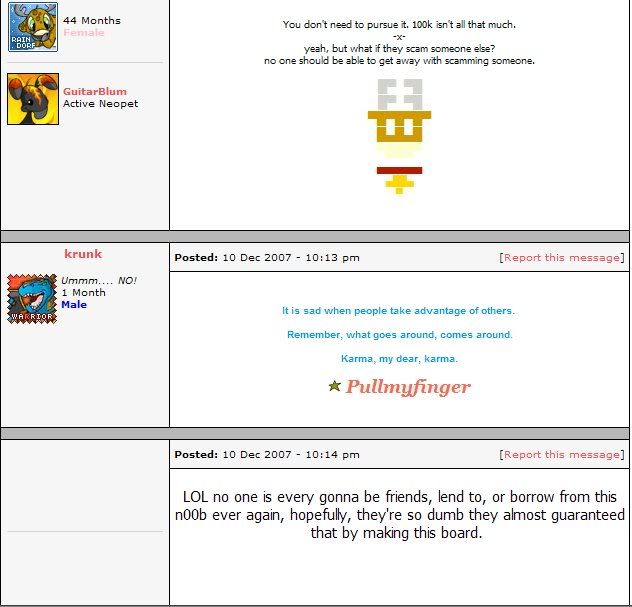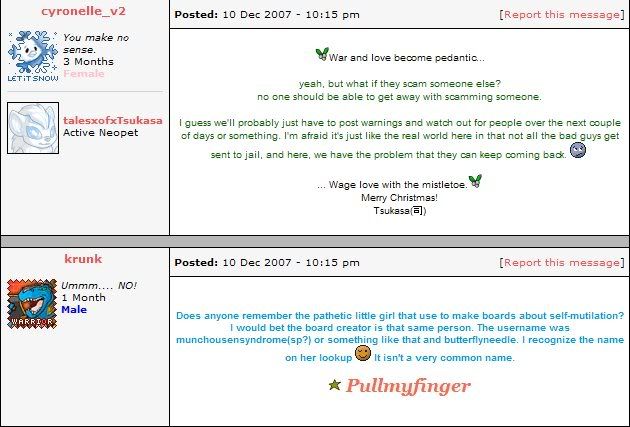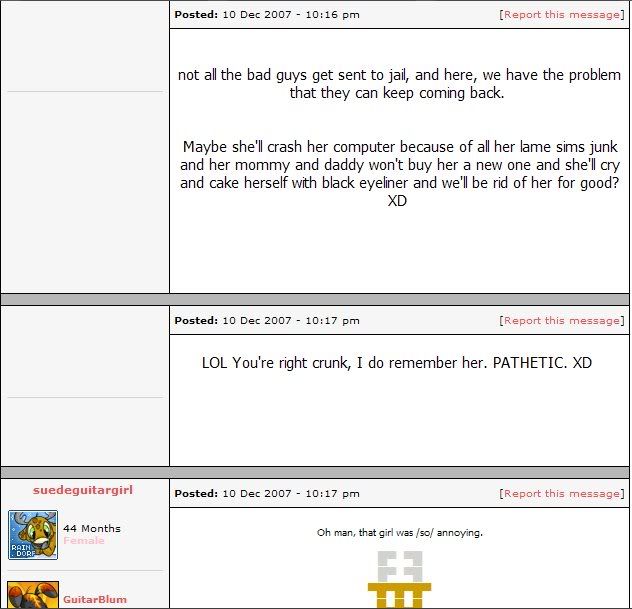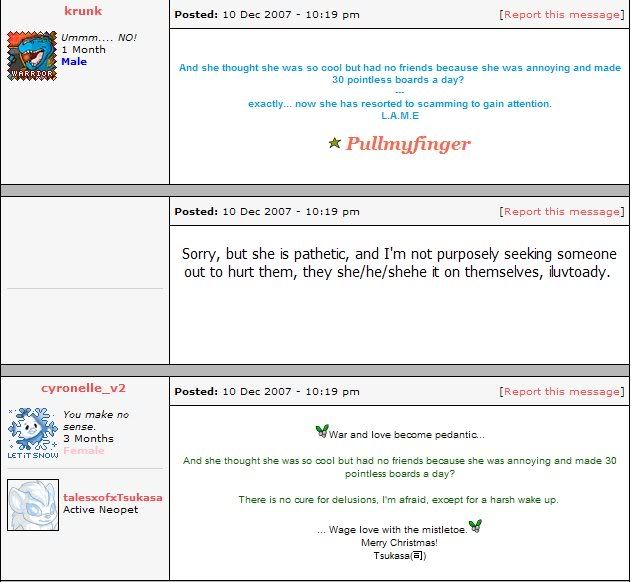 ---
I have 3 awards!!!