OMG! A new page! :D Under Construction!

When one imagines a draik, they often picture an elegant, majestic creature with a long flowing body and eyes that can see deep into your soul; a creature of mystery, lore, and a long history of respect and honor. At least, that's what you may have been thinking until the quick sniffing, then light
chomp
on your ankle.
Tosukey isn't like any other species of draik, the tiny, wide eyed, curious draik with a permanent look of golden innocence surely isn't in the dictionary definition of the species, but oddities do occur. One look into those huge, crystal puppy-dog eyes and you feel all possibly anger melting away - though the pain in your ankle still probably irritated like an annoying bug bite.
What IS that?!
Name
: Tosukey Tundra Snowberry
Alias
: Suke
Gender
: Female
Birth
: February 8th
Age
: Unknown
Species
: Arctic Draik
Colors
: Navy blue and white
Length
: Two and a half feet including tail
Weight
: Eight pounds
Immediate Family
:
Yajinko
Owner
:
Fluffy
Refference
(Click and drag to your address bar.)



Stuff that is Good

Snowballs
Fish
Blizzards
Swimming
Flying
BFFs
Shiny things
Adventure






Stuff that is Bad

Fighting
Fire
Spicey food
Bounty hunters
Being sad
Global warming
People that wear fur


Arctic Draiks - wut?
Of course knowing that Suke is an arctic draik hardly means anything to you without knowing anything about the species, or even knowing they exist to begin with. Though it would be obvious that her tiny, fur covered body is very much out of the norm in a world with draiks covered in scales and skin.
Arctic draiks originate in the southern regions of the planet where the seas are filled with lounging glaciers and the only earth is an island of solid ice. The years pass with deafening blizzards, months of pure darkness and sunlight, and little sign of life - at least, not on the surface.
Living in carved tunnels deep in the ice you'll find the Arctic Draiks. These ten to twenty pound draiks actually need the cold to survive, which is why it is rare to see them outside their homeland. They primarily live off of a diet of fish and snowberries and normally work together to keep the whole clan fed and stocked. There is no season they prefer, as the cold doesn't bother them, the winter just means that flying is more fun in the heavy winds.
An interesting thing about the draiks is that their fur, instead of creating heat, creates cold. This aids them in keeping their frigid body temperature constant, and also brings in their greatest enemy. Because their fur is so valuable it has put a bounty on their heads for their hides, and fur traders have began to harvest the draiks for riches. Their numbers began to drastically decrease as the hunting continued, and even today there is only a fraction remaining of the draiks that once dotted the south in great numbers.
Strict clan rules and regulations began to come up to keep everyone as safe as possible, this includes scanning the area completely and thoroughly before anyone is allowed to come out of the tunnels onto the surface. The plan worked, and the hunters actually began to believe that the draiks had gone extinct, only a few dedicated hunters still try to hunt the draiks, and although they are still successful on their hunts, they are much evenly matched now then they used to.
For a much more detailed report on the draiks, please neomail _fluffy_chic_ for more information.
I miss back when, oh wait..
- Chapter One -
I lived in two clans when I lived in the arctic, the first was the one I was born into. The majority of them were navy blue, a color that's rare to find in us now. For the hunters, it's a diamond among crystal and worth a lot more than the normal grey or white pelts they harvest and sell.
Suke would bring a paw up to her chin as she thought over the past and appeared to be somewhat deep in thought.
We didn't even hear them coming, a blizzard was blowing in and muted most of the sounds they would have made in their approach. This was before we made our homes deep in the snow, and we were only feet beneath the surface, enough to were the hunters boots would fall through if they walked over them. It was an ambush, where they stomped on the tunnels to cave them in and flush us from our homes.
I don't know how many of the clan perished, but I never saw my immediate or extended family again. Though the topic had gone bitter, Suke either hid her emotions well or really wasn't very effected by the events that happened years ago. I was just learning to fly at the time, and my mother had urged me to escape, where the winds of the storm swept me far away from the massacre.
- Chapter Two -
That's how I ended up in the second and last clan I lived in. Despite her families death in the home of her birth, she only started looking uncomfortable with the new subject. Their rules were much stricter than the casual lifestyle I grew up in, and upon seeing me, I think they first thought I'd led hunters to their clan grounds and treated me like a bad omen. Her eyes would narrow at the memory.
Eventually they lightened up and accepted me into the clan. Everyone has a very specific job here instead of spacing out the workload, because I was faster on the wing than most of their other clan members I was appointed to be a scout. A scouts job is to fly around the perimeter of the clan territory to look for humans and report their positions. At first I didn't like it, but I knew I was helping everyone stay safe so I accepted my job.
And then I had a son. Sukes features brightened up for a moment, but faded shortly after. It wouldn't have been difficult in the slightest for me to raise him - without interference. With Yajin being half maraquan, he was larger than the others of his age, and no doubt would be stronger than them as well when he was grown. The general wanted to recruit him as a mere toddler for soldiers training, I refused. A frown crossed her muzzle and her ears drooped sadly. And I lost the battle.
Ultimately I was driven away without my son, with him being forced to think I had been killed by the hunters so he would be more driven for fighting them. I had been told that if I returned he would be killed, and that threat kept me from ever returning. She was quiet for some time with her eyes cast downward.
- Chapter Three -
Life outside the arctic is hard, for weeks I was suffering from the heat. I was so fevered I don't remember lots of what happened. Everything was different, I had never seen trees before, or all the different species I met. It was like being thrown into a new world. I've never returned to my arctic home, and I don't think I'll ever be welcomed there. She would heave a soft sigh.
Despite my thoughts that I would never see my son again, he surprised me and left the south like I had. I don't know the reasons behind it, but we found each other again. At first he accused me of abandoning him and lashed out with anger and pain, but now I think he's beginning to see the truth. I feel bad that I wasn't there for his life, and I blame myself for how manipulated he was by the ways of the general and officers.
Neither of us mention our lives back in the land of the snow and ice, but I'm glad we were both able to escape the torment that began there.
They make life better
No one travels through life without meeting a few close acquaintances, and even for Suke friends are very important. Spending a life alone just isn't her style and there's no way she could be happy either. Here are those that are most closest to her.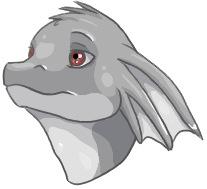 Although they are nearly polar opposites, Suke couldn't ask for a better best friend than Chii. While Suke is full of life and joy, Chiis demeanor is reflected in his fade, lifeless grey. Strangers may view him as nervous, cautious, and depressed, but Suke knows the real Chii and is rarely far from her friends side. They have spend many fun times together traveling all over Neopia, both good and bad. At least she stopped trying to teach him how to fly.. Perhaps it's a good thing they are able to keep each other company.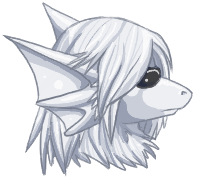 Though she may not get his sense of humor most of the time, Suke is very happy to be with her son again. He has grown into more than she could ever imagine, with medical knowledge and an intelligence that Suke doesn't know how he acquired. There are times where he will be as friendly and as willing as those around him, but times where those actions change dramatically to reserved, distant, and almost sorrowful. Though there's an unconditional love between her son, Suke won't dare ask about his mood changes.
The Pet of a Pet
Oko the White Gallion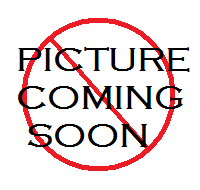 Super Sukes!
*Suke custom adoptables*