Name : Tivuk
Age : ???
Owner : modanger
Gender : Male
Species : Lupe
Current Mood : Lonely

Brave * **** Cowardly
Active ** *** Lazy
Docile *** ** Agressive
Generous ***** Self-centered

From the beginning I've been specially bred to be a fighter. Parented by the biggest brutes in the group, there are certain types of characteristics that are especially favored over the normal lupe.
For example, my ears are smaller then a typical lupe's are, breeders like this because the ears are often a good handle for the enemy to latch onto, if my ears were born any longer they probably would have been cropped. Another example would be the fangs, they are very short for a Tyrannian lupe, this ensures that they are more durable and don't break in battle. Then, of course, my tail. It was born long like a normal lupe, same with all lupes born to be fighters. Two days after my birth it was docked, it will never grow back. I can't say that I miss it, as I don't know what it's like to have one.

I was born in a place called "Lot #6." It existed just south of the city of Neopia, here the inhabitance lived differently. There was little food and even littler money, people who lived there went to the extreme measures to stay alive and sane. Lot 6 was one of the ten lots that about fifty people used to make their daily profit; through entertainment – pet fighting. Now this type of fighting was very different from the battledome up north in Neopia. This kind of fighting ruthless and weak pets here were shown no mercy. Death was a common punishment for loss here.
The project was very calculated. Each lot represented a different kind of pet and battling. The first lot was kougras and wockys. Asias and acaras were kept in lot three, as they were smaller and more delicate then the other felines. Lot six was for lupes and gelerts. Then there was lot #10, the championship, it was where the best fighters of each lot would go and duke it out.
My actual childhood is vague, I don't remember my mother and my mother probably doesn't remember me. The lot owners would parent the best fighters to make another generation of fighters. Every characteristic about me was suited for the ring. Two days after I was born my tail was docked and I was taken from my mother to be fed a special formula laced with performance enhancing minerals. At night I'd sleep with the other pups, in a small cardboard box in the lot owner's home.
A month passed living like this, we were eventually given leftover meats and scraps as food instead of the formula and we were all brutal. We were born that way, and my owner encouraged this. He threw only small bits of food, letting myself and the other pups fight over our share. The same three or four never got to the food in time, and eventually starved. I was especially aggressive, myself and my brother. Well, he wasn't from the same parents as me, but we were raised together long enough to be brothers. Kodiak was his name, he was the only one there I didn't hate at the time. Hate was all I knew, I hated everything. The lot, the other lupes, gelerts, my owner. But I loved fighting. Loved it with every fiber of my being, even though I haven't stepped foot in the ring my brain ached for blood. At six months I began training. Of the twenty-some puppies born, only five remained. The rest had starved, or were selected out because of unfavorable traits. We lived easier now, Kodiak (who had made it too) and I, as well as the other dogs, were fed daily and no longer had to struggle to get our share. We were at our peak physical state. Training itself was grueling. Small neopets and petpets would be put in front of us, and our job was to attack. If we backed down or showed weakness, we were beat down.
Tivuk, Kodiak, Rasha, and Buck." Called the lot owner, the fifth, Sasha, was not called. She had not passed training due to her lack of brute strength. In the past six months of training we had grown closer and brotherly. However hate boiled through everyone, and seeing Sasha taken away hardly fazed any of us. We were callous, and knew very well that only the strongest deserved to be a fighter.
Another lot owner approached, followed by a massive brute of a lupe. He was Tyrannian like me, and the tag around his ankle read "10," This lupe was my father. I sat up straighter and tried to look bigger then I was, big like him. He didn't notice me, only looking stoically ahead. "These four are ready for the ring; they are a year and finished their training. This one in particular…" He gestured at me, catching my attention, "is the son of Zeus." The other owner looked at me with interest before saying, "He needs a shave, that long fur will do him no good in the ring."
Yes, his first fight is scheduled for next week against an upcoming gelert. I plan to shave him the night before.
---
I could hear the excited shouts and cried from the spectators behind the gate. The fight was just a few minutes away, and I was just as excited. Big meals made us slower and sluggish, so I wasn't fed today, but the adrenaline that pumped through me made it of no difference, this high was my favorite feeling. I craved it, loved it, I was obsessed with it.
A year had passed since my first fight. It was easier then I thought. Gelerts were quick, but they were just too frail to penetrate past my thick skin and fur. They had shaved me, as promised; I no longer possessed the thick mane and shaggy belly. My fur was short and coarse, hard to grab onto. For the following fights leading to this, I dominated all in my way. I was unstoppable; I was mean, and I loved it. Sometimes I'd randomly attack lupes of my own lot, just for the thrill of the fight. I wasn't the only one, fighting was all anyone knew here.
Now I was almost the best, and if I won this fight I would be the best. I would have to move to lot 10, face other breeds and possibly even my own father. Chills of excitement ran up my spine at the thought. Ever since I saw him that one day I vowed I would be better then him. The way he ignored me, even when it was said that I was his son, burned at me like a fire. I wanted him to know I was there, and that I was better than him.
The cage bars rose and I raced forth, greeted by a large, burly, Halloween lupe. He was massive, but slow, few of his blows ever hit me as I slowly worked his stamina down with many, quick blows. The few blows he landed were devastating, usually sending me halfway across the ring. I would usually land on my feet, or quickly bounce back up, and go at him again.
The battle was then cut short. A human lot owner yelled something I didn't hear and the crowd scattered. I kept attacking, I wasn't about to let up my rage-fueled attack on this foe. I then saw my brother, and surprise jerked me from my fury.
Tiv, we gotta go, there are policemen out there!" He shouted. Policemen? What were policemen? Encouraged by his haste I sprinted after him, leaving the ring and then the lot. Just outside we were intercepted by men in blue uniforms and strange poles with a loop at the end. Kodiak and I tried to barrel through the blockade, fighting tooth and claw to escape. Neither of us really knew what was going on in the panic, and in our desperation, we failed. The loop was tight around my neck and I thrashed about, snarling and snapping at anything near me. I was oblivious to my brother as they dragged him to a crate, throwing me in one shortly thereafter.
Panting with exhaustion, I looked about the dark van. We were moving. That I knew, and there were at least twenty other pets of all species in here with me, all in individual crates. Some lay still, while others adamantly fought against their confinement until their claws and gums bled. I just lay down and watched, nursing the wounds obtained from my interrupted battle.
When we stopped we were taken out one by one, most bets fought viscously, but to no avail. I saw the loop grow tight around their necks as they did, and for the stronger ones a second loop was used. When they got to my crate I snarled and backed to the corner of the cage, the loop was hooked around and I was pulled out of the van. Out of fear of having a second loop around me, I didn't struggle, and just let them drag me into a nice looking building. Frightened looking people and neopets watched us as we entered.
There was something very different about the other pets. They looked healthier, happier, but weak. How did they survive in the ring? Perhaps they weren't fighting pets? What did they do then? I felt a hand near me and instantly snapped at it, foaming savagely. The hand pulled away, the loop with it. We were all back in a cage, grouped by breed. "Tiv." I heard from behind. It was Kodiak, he stood right behind me, cuts were around his neck from the loops, I reasoned that he must have struggled on the way in. "Where are we?" I asked. My voice shook, alerting me to how frightened I was.
I don't know." He replied simply, lying down beside me. I remained standing, refusing to let my guard down. I stood for hours, until my legs shook from fatigue. As I stood pets were systematically taken from the cage to a room just outside. I could hear them inside, there would be a loud thump, yelling, and in between there would be snarling and growling. Then they would either say "adoptable," or "unadoptable."
I watched the door for hours; those pets labeled "unadoptable" were taken to a door with a techo. They didn't come back out. "Adoptable" pets were taken to a different door, with a Uni. Pets came out of that door, always with a human, and they just walked right out, the men with loops; the policemen, didn't bother them.
With this revelation I turned to Kodiak, "Brother, we need to be adoptable." He looked at me with a puzzled look. "If we are adoptable we get to leave." I explained.
How do we be 'adoptable?'"
I don't know, brother." I replied sadly, finally sitting down to wait for our turn.
When that turn came we were led into the room. It was bare except for a few humans, a ball, and a bowl of food. The first pet up was a gelert from my block; she was a particularly viscous fighter and was known for her savageness.
They first went up and started talking to her, cooing her in a strange tone that you would you would hear said to a pup. Not to a fighter. She growled in warning, fur bristling. They stopped and marked something down on a clipboard. They next took a plastic stick and stroked it down her side, when she bit it they shook their heads and marked the clipboard again.
Unadoptable."
Kodiak was next, from what I could tell the first test was passed. He sat passively as they cooed him, and again he sat passively as the strange plastic arm touched him. They then sat the food down in front of him. At first he avoided eating it at all, unsure of what to do, but with encouragement from the people in the room, he began to eat. As he did, the hand again reached out to touch him. He lurched but held back; again it touched him, then to his food. With anger, he leapt up and bit it.
Unadoptable."
I stared at the ground as they took my brother from the room, holding back all my hate and rage, the desire to attack everyone in this room. But I would just have the same fate as him.
I was next, and it took everything I had not to jump and bite at the lady's face as she cooed me. My muscles were tense with anger, but I withheld. Even as the plastic touched me I remained still. I didn't hesitate to eat like my brother, I was starving, and having been withheld food because of my fight. I ignored the hand touching me and continued to eat. However I just nearly avoided attacking it when it pulled the bowl away. Instead I followed it and continued to eat.
Adoptable."
My victory was short lived; I was taken into the second room with the Uni where I was put in another cage. There I sulked in a corner, snarling at anyone who held interest in adopting me from the corner. I didn't care anymore, I wanted my brother.
---
I was probably there for a week, watching the flow of pet go in and out of the adoption center. I noticed trends in my time there. People preferred to adopt pets with interesting names, exotic colors, or very strong pets. I supposed I fit all of those, but my demeanor drove everyone away. No one wanted an aggressive pet.
The neighboring pet taught him a lot as well. I never talked to them much, only to a poorly named Eyrie that had been here for even longer then I have. We talked since my second day here and I told him how I got here and he told me his life before cages too.
So." He said to me one day, "When are planning on letting yourself be adopted?"
I shrugged, but didn't reply. I didn't quite know myself. "Well, if you ever wanna get to a home, you better start looking more presentable."
Home. I suddenly wanted to know what that meant to him. He didn't lead a life of fighting like I did, and through the demeanor of the other pets I gathered that net fighting was something very strange and wrong. I felt very alienated, even the other lupes seemed like completely different species.
What will it be like to be adopted?" I finally asked. He leaned closer to my cage, his beak sticking through the bars and into my cage, as if he was telling some huge secret. "When a person decides they want to adopt you, you get to go home with them, then they pamper you with items and food and you get to lead a happy free life. Considering the owner you have is a good one."
A free life, I liked the sound of that. I knew now that I was different, and I needed to be changed to better myself for survival in this new environment. If I was adopted, I would get freedom. That certainly sounded a lot better than fighting all the time for scraps of meat. I could learn what it's like to be an actual lupe.
Suppressing my existing rage would be difficult, I was still bitter from the loss of my brother and the desire to attack anything in my way was very much engrained in my life and genes. But I was ready to change myself. The next few days the Eyrie showed me more about being a pet, the things I would do and what to expect. Things seemed silly, people cooed you like the lady with the clipboard a lot. I'd have to get used to that. I also refused to beg for food, or wag my tail (not that I could wag a tail to begin with).
The following day I was adopted by a human named Mo. She was odd, very happy, something I'd have to get used too. But she chose me and filled out some paperwork before taking me from the cage. I nodded goodbye to my Eyrie friend and followed her out the door and into the main hallway. There were men with loops out there and I tensed with sudden anxiety as we passed them. They didn't even look at me as we passed through the double doors. I was free.

Mariisha - Mariishaten, it's a wonder that she can stand to be around me. She is a goddess of light and divinity, far too pure to be seen around me. I fear I can never be myself around her, surely she would be disgusted to see how imperfect and evil I really am, a sinner among sinners, a king of nothing. Sometimes I think it would be a good thing though, it would be better if she wizened up and left me to my grim life before I taint her - besides, I've never been so self-aware as I am around her.
Roleplay is Open Neomail Himowa to RP with Tivuk
All art belongs to Himowa and the persons who drew them
Drag the thumbnails to the URL bar to full view.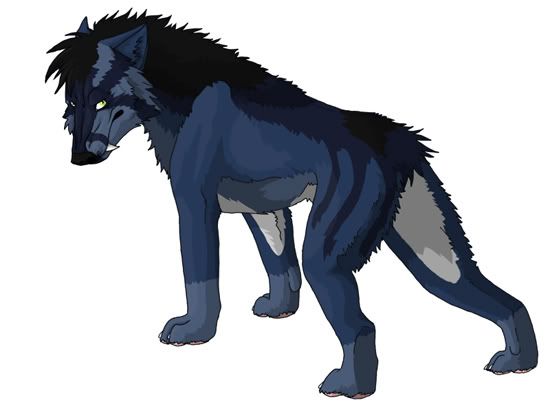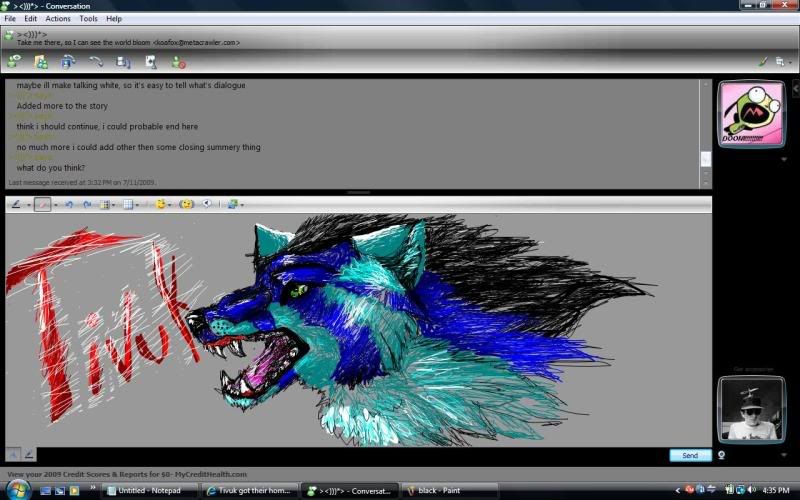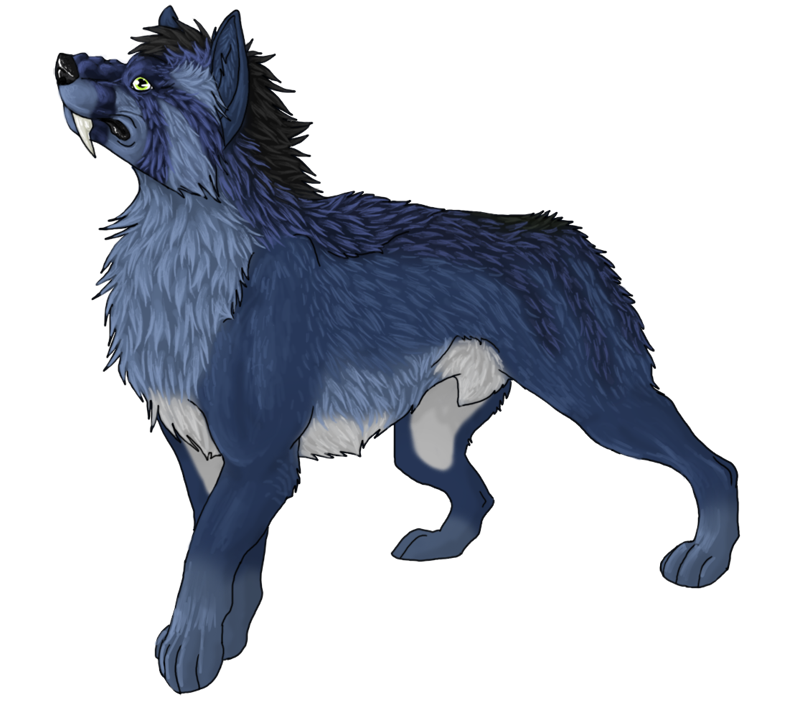 Requests: Shukumei and Carpe Noctem members only
Trades: Open



Rules
1. Do not in any way remove my signature/add your own.
2. Always link back to this page.
3. These are only permitted to go on pages about your pet ei. lookup/petpages, do not upload in your own gallery or the beauty contest.
4. No editing please or taking customs that aren't yours.
5. I will only make customs for pets with a visual referance of some kind and I won't do the following: multiple sets of wings, clothing (other then simple accesories), lots of wounds, or more then 3 tails.



Use the following code to collect and replace the underscored area with your pet's FULL name (with proper capilization) if you have problems or I mis-spelled your pet's name, neomail me.


Customs Count: 23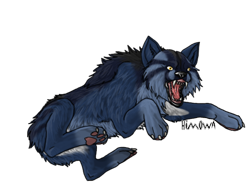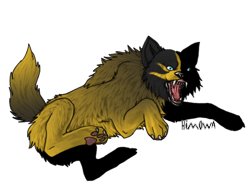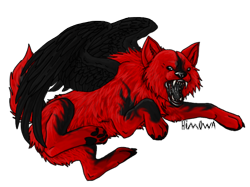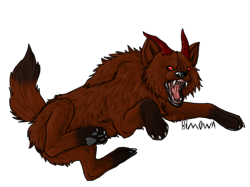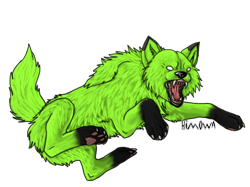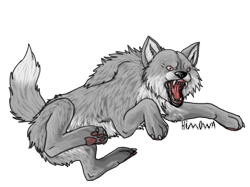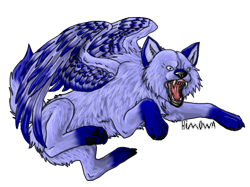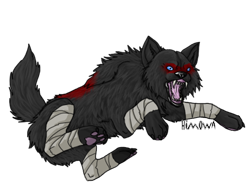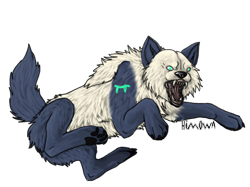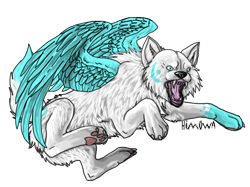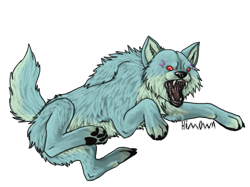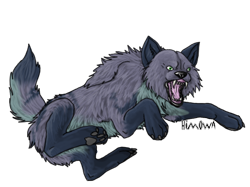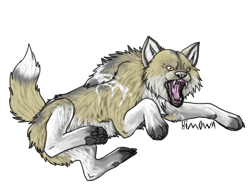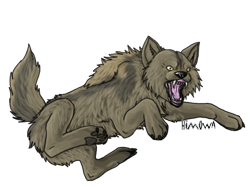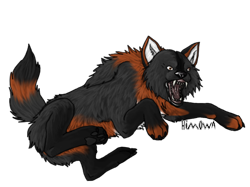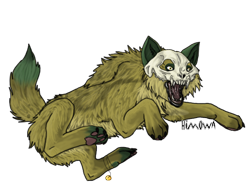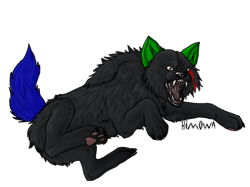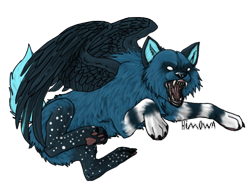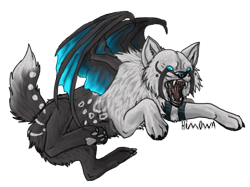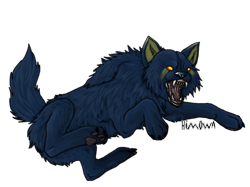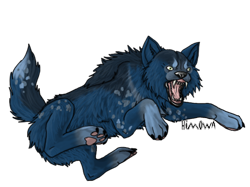 Tivuk's Customs





Dog fighting is a real problem in many parts of the world. As Tivuk was inpired from these tragic stories, I thought I'd share some facts with you. :)
-An estimated 40,000 people in the United States are involved in professional dogfighting
-Although there are historical accounts of dog fights going back to the 1750s, widespread activity emerged after the Civil War, with professional pits proliferating in the 1860s, mainly in the Northeast.
-Most dogs raised for fighting do not get adopted.
There are three different classes of dog fighting:
Street" fighters engage in dog fights that are informal, street corner, back alley and playground activities. Stripped of the rules and formality of the traditional pit fight, these are spontaneous events triggered by insults, turf invasions or the simple taunt, "My dog can kill yours." Many of these participants lack even a semblance of respect for the animals they fight, forcing them to train while wearing heavy chains to build stamina, and picking street fights in which they could get seriously hurt. Many of the dogs are bred to be a threat not only to other dogs, but to people as well—with tragic consequences.
Street" fights are often associated with gang activities. The fights may be conducted with money or bragging rights as the primary payoff. There is often no attempt to care for animals injured in the fight and police or animal control officers frequently encounter dead or dying animals in the aftermath of such fights. This activity is very difficult to respond to unless it is reported immediately. "Professional" fighters and "hobbyists" decry the techniques and results of these newcomers to the blood "sport.
Hobbyist" fighters are more organized, with one or more dogs participating in several organized fights a year as a sideline for both "entertainment" and to attempt to supplement income. They pay more attention to care and breeding of their dogs and are more likely to travel across state lines for events.
Professional" dog fighters often have large numbers of animals (often 50 or more) and earn money from breeding, selling and fighting dogs at a central location and on the road. They often pay particular attention to promoting established winning bloodlines and to long-term conditioning of animals. They regularly dispose of animals that are not successful fighters or breeders using a variety of methods, including shooting and blunt force trauma. Unlike "professional" dog fighters of the past, both "professionals" and "hobbyists" of today may dispose of dogs that are too human-aggressive for the pit by selling them to "street" fighters or others who are simply looking for an aggressive dog—thus contributing to the dog bite problem.
Information from the ASPCA website.


Do not support dog fighting!

Link out

Link trades are open, just neomail himowa with the link to the pet you'd like to trade with.