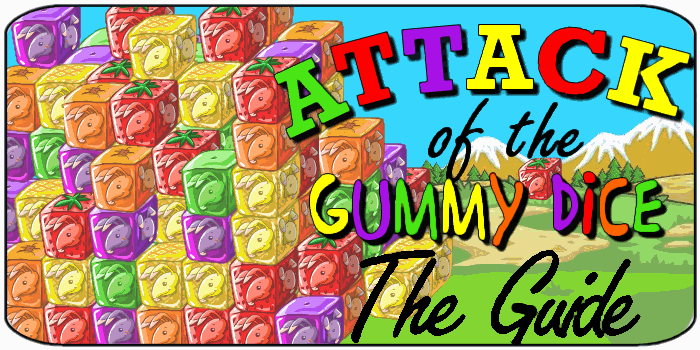 Need help with Attack of the Gummy Dice? Well, you've come to the right place. I'll share a basic explanation of the game and its controls, tips and strategies I've found, level screenshots, and some graphics and additional fun bits about the game.

I'm hamsterheart, aka Hammie or Heather, and I created this guide in November 2006. Since then I've gone off to college and given away Tirchie, the original host of this page. Now it is hosted by Tigger_Bunny, so update your bookmarks! Please neomail me if you find any errors with my guide and I'll be happy to fix them.

Note: I have plans to update this guide to be much more stunning and well-organized. It's been about four years since it was first created. Bear with me as I am currently taking summer classes at university. Check back in a month or two and I'm sure you will be amazed!






Try your luck and play it now!


Contents:
Release Information
Game Description
Trophies and Rankings
Controls
Basics
Cheat Codes
Points and Scoring
Special dice
Drop Combinations
How the Game Ends
Strategies
Tips from the Experts
Level Screenshots
Hidden Ollie (TPOSG)
Extras
Comments
Link Me
Links Out


Release Information and Game Description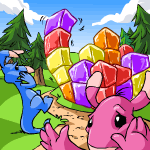 Release Information
28th and 29th October [2006]
New Game! - Help Roo Island squash the invading Gummy Dice in Attack of the Gummy Dice.







The same day, some new furniture, buddy icons, food, and a background were all released to celebrate the new game. Find these and other gummy and dice-related items in my Extras section.

Game Description
At first, Gummy Dice were just a delightful addition to the Roo Island menu. They were imported in huge quantities from the Chocolate Factory to King Roo's kingdom and, almost overnight, became the most requested dessert on the island. That had been their plan all along, though, and at midnight the gummies attacked. The citizens of Roo Island were caught off guard; no matter how many gummies they squished, more kept coming! Clever Roo Islanders soon found that stomping on multiple gummies was much more effective than smushing them one by one. Due to different consistencies in the various gummy flavours, however, the squashing could only be done among groups of the same colour-blocked- the fight before Roo Island is completely overrun by gummies!



top








Trophies and Rankings
Trophies





Here are the shiny trophies you can win by playing! I haven't won a trophy yet, but I hope to someday!

Rankings
When you look at your High Score Table, you will get a ranking in each game you play, based on your score. Here's the rank ranges:


| | |
| --- | --- |
| Points | Ranking |
| 0-99 | Beginner |
| 100-399 | Amateur |
| 400-699 | Novice |
| 700-1099 | Expert |
| 1100-1499 | Master |
| 1500 + | Grand Master |
top




Controls
Use the A and S keys on the keyboard to rotate the dice. Position them with the arrow keys on the keyboard. When you've got them in the place you want, press the space bar to drop them.

Note that when you drop the dice, they will land at the lowest spot possible for each. For example, if you were to drop these pineapple die above this grape one in this fashion, they would land to form a stack on top of the grape die and the others will fall to the ground.


top




Basics

The aim of the game is to clear the board as much as possible by connecting a group of at least 5 dice of the same color. When you do this, the connected dice will all disappear. You can connect your dice all on one level, or you can stack them up. A warning, though: the dice cannot be taller than the grid on the edge of the board. If they get to be that tall, an alarm will sound, the board blows up, and the game is over.


| | |
| --- | --- |
| | |
| Connected dice on one level. | Connected dice stacked. |


There are five different colored dice to connect. Sounds easy, right? Wrong. The board comes pre-loaded with a group of dice for you to build off of. And after a certain level, dice begin popping up under your dice just to mess with you, after and sometimes during every turn.



top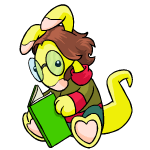 Cheat Codes
Note: If you're already in the higher levels where dice pop up during play, you may need to type the cheat code a few times for it to work.


Gummydice - Type this during play to change the current dropping die color. Thanks garmfay!


Delightful - Type this during play to change the active die into a color-changing die. Thanks garmfay!


Explode - Type this during play to change the active die into a bomb die. Thanks jitsurugi and agateshadow!



top








Points and Scoring

Each level has a basic amount of points needed to go on to the next level. You earn points by making groups of 5 or more dice of the same color that touch each other.

Points Needed
The points needed in each level begin on level 1 with 40 points. Each level, 20 more necessary points are added to the points needed (ie, level 2 - 60 points, level 3 - 80 points). You can see how many points you need and how many points you've earned so far in the blue box on the right side of the game screen.

Bonus Points
The points you earn for groups of a certain number dice doesn't work the way you think. True, if you make a group of 5 you get 5 points, and a group of 6 is worth 6 points. But larger combinations earn you bonus points. Let's see exactly how this works.


| | | |
| --- | --- | --- |
| Dice Used | Points Earned | Bonus Points |
| 5 | 5 | 0 |
| 6 | 6 | 0 |
| 7 | 8 | 1 |
| 8 | 9 | 1 |
| 9 | 12 | 3 |
| 10 | 14 | 4 |
| 11 | 17 | 6 |
| 12 | 19 | 7 |
| 13 | 23 | 10 |
| 14 | 25 | 11 |


The exception to this table is if you use a bomb die. Bomb dice count one point for each die in the column that is destroyed, including the bomb. So if the column happens to be 9 dice tall, and you drop a bomb on it, you get 10 points for the column, not 12 or 14.






Special dice

There are a few special dice in addition to the five basic colored dice. These dice have special features that the normal dice don't have.

Gray dice
There are gray dice that don't count as a group of 5. They cannot be destroyed unless you blow them up with a bomb or change their color with a rainbow die.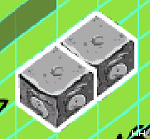 Pesky gray dice!



Bomb dice
Bombs blow up an entire column of dice when dropped, and give you one point per die that blew up. This includes the bomb. So, if you get a bomb and sucessfully drop it, you're guaranteed to get one point.


| | |
| --- | --- |
| | |
| Before bomb | After bomb |


Rainbow dice
Rainbow dice are even better than bomb dice, because they change the entire column of dice you position them over to one color. How do you know what color they'll be turned into? The color on the top of the die lets you know.


| | |
| --- | --- |
| | |


Color Changing dice
There are also color changing dice. Try not to get these confused with the rainbow dice. Color changing dice are dice that will change color (and make an audible color-changing noise) while you think about where to place them. Once placed, they act just like normal dice, and have no special feature. But if you wait until they change into the color you need, you can make groups of 5 much easier than usual.


| | |
| --- | --- |
| | |


Ollie's dice
These dice are completely orange, with a pictures of Ollie (the Neopets Team member who makes a lot of the coolest games) on each side. To my understanding, they work like a bomb. They blow up the entire column you drop them on, along with the 8 columns immediately surrounding it in each direction. Here's a visual of that:



BBB
BOB
BBB



If you drop the bomb where it says 'O', it will blow up that entire column along with all of the 'B' columns as well.



Thanks dipper70 for the screenie of this die!
top




Drop Combinations

As you play the game, your next drop combination is the one that is automatically given to you that you must place. These come in five different shapes that you can use to your advantage:









These basic shapes can be made up of any combination of dice - basic colors, gray, or special dice.



top








How the Game Ends

The game ends in one of three ways:
1. You manually end the game (by clicking 'End Game').
2. You stack dice too tall (touching or above the grid). An alarm will sound and the gummy dice will explode.
3. You have too many dice on the screen (exact number not yet verified) and set off the same alarm.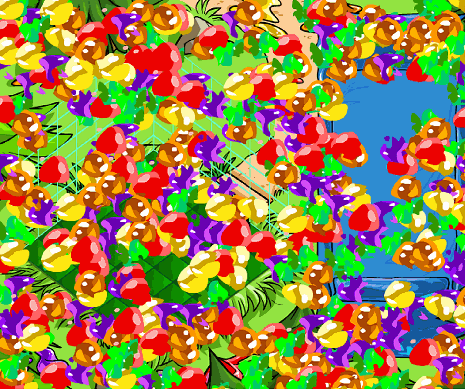 top




Strategies

Destruct-O-Match II Strategy

Often in Destruct-O-Match II, it's best to get rid of the dice on the top row first. If you remove dice from below first, any that match up above them may no longer match up. This strategy is usable in Attack of the Gummy Dice as well. You can add dice to the top row instead of next to the bottom of the column to form combinations. Use this strategy only when there is a flat 3x3-die space with at least 2 dice of the same color on the top row. This will give enough space for all possible drop combinations.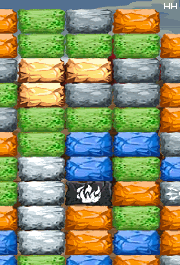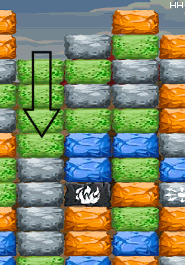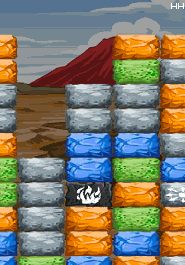 Advantages: Can see all the dice you're dealing with. Won't lose the top groups of 5.
Disadvantages: Often the stacks become too tall and it ends the game. Also, if dice pop up underneath your stacks, it ruins your group of 5 and makes the strategy pointless.

Chemistry for Beginners Strategy:

In Chemistry For Beginners, you sometimes have to make groups of 4 or 5 elements. Since you only put in one element at a time, and smaller combinations (of 2 or 3) are often also counted, you cannot build the pieces all together at once. You have to build smaller combinations seperately, and then join them. This strategy is very useful in Attack of the Gummy Dice. You often start with some individual dice that are spread out across the board. If you build seperate groups between them, leaving a gap, and then join them later, you get more points (because if you have more than 5 in your combination, you can get bonus points). You also use those dice so that your points aren't deducted at the end of the level for having dice left over.






Advantages: Uses up more starting dice, gets more points.
Disadvantages: If you're close to your level point goal and decide to use this strategy, you can often meet the goal and have unfinished combinations left that are taken from your score.

Tall Columns Strategy:

In this strategy, you build or use the already-existing tall columns as optimal places to drop the rainbow and bomb dice. By dropping them on the tallest columns, you get the most possible points for that column and control them from getting too tall.

Advantages: Get most possible points from special dice and control tall columns.
Disadvantages: If your column is already tall, it may get to be too tall if dice start popping up underneath it. This can end the game.

The Mullet Method

I call this The Mullet Method because your aim while using it is to keep the columns in the front of the board short while the columns in the back are allowed to be taller. This helps you see most of your dice so that you can use them for combinations. Ideally when using this strategy, in the beginning of the level, try to destroy the dice in the front while leaving the stacks in the back alone.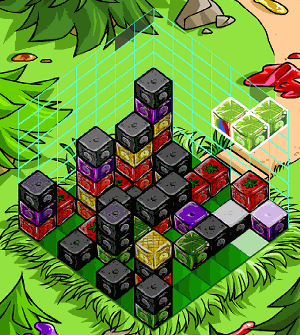 Advantages: Can see most of your dice. Tallest dice have a more viewable grid right behind them so they can be trimmed before they grow too tall.
Disadvantages: This strategy can bring forth an isometric-view phenomenon where semi-tall dice in the front can appear to be short dice in the back. This problem is easily solved by 1. moving your cursor around over the dice in question to see the shadow and determine where they really are and 2. by destroying the semi-tall column for easier viewing.


top








Tips from the Experts

I bet you've probably read a lame guide at one time for a game you're not too good at, and in exasperation, neomailed one of its experts, hoping for some tips. Well, I don't like to think that my guides are all that bad, so I've done the work for you. Here are some tips from the Gummy Dice experts!



Anna, aka morgian_le_fey, is a gold-trophy winner. Her highest score (as of 3/21/07) is 16,864! Her tips?


Skill in related games is not important "I'm far worse at Destruct-O-Match or Chemistry for Beginners, the games you refer to."


Set up the keyboard to the right option, where you "feel it to be more natural."


For strategy to start out with, she says, "for the first nine levels it is usually best to remove the dice from the bottom."


As you get to the higher levels in the game "it is always the same setup with three layers of dice that are arranged in certain patterns. There you should remove the upper layers first and try not to let columns grow too tall. That means when there is a column that is higher than 6 dice, you should use the next rainbow or bomb die to remove it."


You cheaters out there might be wasting time. "I rarely use the cheats, for typing the words takes my attention from the growing columns. Very often it is a matter of mental concentration - it takes you about 3 or 4 hours to reach the highscore."


And her biggest annoyance in the game? "The lack of a "Pause Game" key."



If you'd like to share your tips, neomail me,