Ohemgee! Pictures of Tiggy! xD Steal and feel thy wrath of thy sky.... o.o;; P.S.: Miss' style keeps evolving... the pictures might look very different but if you look closely, not at the signature but the actual picture, you may notice her protrudent love of sketchiness poking about. Oh, she's does wish she was neat, like most artists, but this is the way she will always be. xD She's still trying to figure out Tig's final look, but he might just keep evolving. The picture at the top is miss' most favorite! She might stick with pictures that look more like that one, from now on... oh, she's such a perfectionist! You wouldn't beleive... *narrator rants on*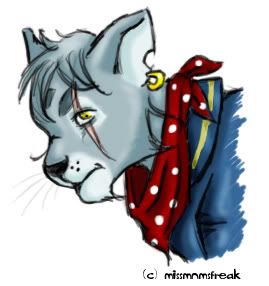 Ooooh.... this is Tigs all fancy-pantsy for miss' lookup...



The first pic of Tigs sailing! Not too much work on the ship has been done, sadly... :(

Fanart? I have no fanart as of yet... please send some pictures in! I will love you forever! ♥


---
Adopteebuls
...Rules...
You must read these before adopting!!!!!!!
1. Do not take these designs and redraw them, and/or claiming they are your own work--that's STEALING!
2. Do not use these, UNDER ANY CIRCUMTANCES, for the BC, layouts, or other commercial uses. For some of these, ASK me and be ready to give me credit!!!
3. DON'T remove the link back. -scowl-
4. To adopt, and also to make sure you read the rules, copy and paste the code below into your petpage or site, REPLACING 'NAME_HERE.jpg' with the name of the image. The image name will appear when you hover over it.
That is all you need to follow! Thanks! :) If I find you breaking these rules, and I WILL, you will be certainly reported for art theft and will remain the rest of your neopet years a shameful name upon my WALL OF ETERNAL DOOM(not yet made, because so far no one has broken the rules)!!!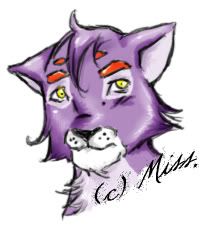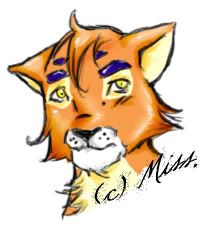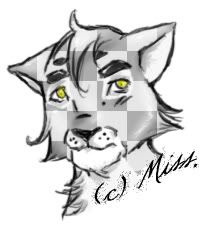 Much, much more to come! x.x;;


---
Customs!
Want a custom? I am currently closed to requests, but to narrow it down a little, you must follow these rules:
-Your kougra must have a petpage, containing your own art peices.
-You must have a description of the design of your kougra(either on the petpage or neomailed to me).
-You must have examples of the design--more than one at best--on the petpage or other sources I can view. These are your own work, it would be weird to look at examples of how YOUR pet is supposed to look through the eyes of others.
-You must neomail me, and make sure you follow the rules above, with your kougra's name somewhere within the message, and 'Custom Adoptable' as the subject.

Voila! That's all you need to do for a custom. ;) So far I have made none, so I'm totally open to requests.

Customs Of Tigs!
Ooooh these are lovely! Neomail missmnmsfreak if your open to do customs!