This is a shortened list compiled from a variety of sources; it certainly doesn't cover everything and not in-depth. Certain rules can also be pushed (like, for example, you can have a very action-y type story without there being a lot of gore described that would be fine, and you can get away with killing off a few characters in ways that aren't too graphic).
The "guidelines" have been collected from the following helpful sources:

The following links lead to more detailed pages:

The Official Neopets Handy Tips

Jellyneo Neopian Times Article
http://www.jellyneo.net/?go=neopiantimes under "Don't Even Try it..." header

The Secret Rulebook: An Unofficial Compilation of Content Rules for the Neopian Times
very detailed on what is and isn't okay, highly recommended to read this before submitting anything





---
Tips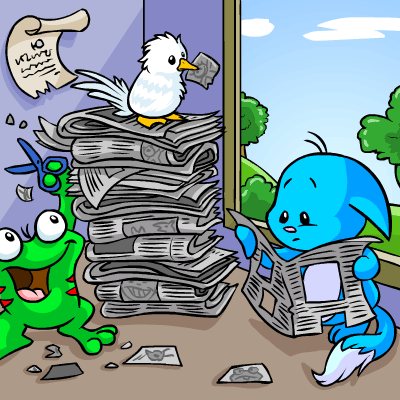 There are a variety of places to get your tips, and perhaps this isn't the best one. These other places can help you out, too, and probably better:

Jellyneo
http://www.jellyneo.net/?go=neopiantimes has submission tips
http://www.jellyneo.net/?go=neopiantimes_articles is a guide to writing articles
http://www.jellyneo.net/?go=neopiantimes_series is a guide for writing series
http://www.jellyneo.net/?go=neopiantimes_shortstories is a guide for short stories

A Guide to Getting in the Neopian Times

Complete Guide to Writing Neopet Short Stories

How to Get Into The Neopian Times

Inscribe
a page that details what good and bad submssions contain, along with further information about the neopian times

How to contribute to the NT
a very old page, with a broken layout, that lists links to helpful articles on writing and other advice

Talia's Writing Guide

The Weewoo Den
tips and processes for getting your entries completed nicely

H33lix's Comic Guide
an extremely helpful guide for first-time comic creators

Ghostkomorichu's FAQ
a step-by-step guide, along with tips, on how ghostkomorichu of the famous Spooky comic series makes her comics

Keep in mind that almost everybody has their own set of guidelines for how something should be written or look, and not all of them may suit you. Play around and find what works for you and what kind of style you like the most.

Skip ahead: Making Comics | Writing Short Stories | Writing Series | Writing Articles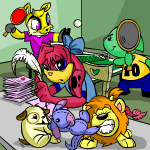 Making Comics
1. Fulfilling Base Requirements
In case you haven't looked at the requirements for comics, they are:

200KB file size maximum
470px wide maximum
must be in GIF or JPG format
You can save images as GIF or JPG in your image editing program easily. Just pick from the dropdown list underneath the name of the image and choose either option. For images with more solid, separate colors, choose GIF for optimized appearance. For images with colors that frequently blend together, choose JPG for optimized appearance. If your file is too large, consider cutting out something or sacrificing a color or two to be the same as the others. The more colors and the larger the image itself is, the larger the file will be in size.
2. Thumbnail Image
You can make a thumbnail for your comic, or crop out a 150x150px part of it. A lot of popular comics have their own thumbnails. This gives the reader something to look at to draw them into your comic and get them to read it. If you don't choose to make your own thumbnail, a thumbnail will be chosen for you with neopets art.
3. Originality & coming up with an idea
If you're having problems coming up with an idea, but you're great at art, maybe you should look into doing a collaboration with another user. Post on the Help Chat or the Neopian Writers Board to search for a user to collaborate with on a comic. Have them give you the idea, or you can give them the idea if you're terrible at art and they are good at it. If you can't find anyone, try looking in recent issues of the NT to find users who have unexpectedly good comic ideas or art and contact them to see if they will collaborate with you.
Note: I do not condone harassing users if they refuse to collaborate with you. Don't push it if someone says no to a collaboration after you've contacted them.
Look around at the comics in the NT and see what's been done. A lot of the comic ideas have been overused (one where nothing happens at Coltzan's shrine but a "kick me" sign appears on the neopet's back has been done multiple times, for example). Try for something that hasn't been done before. Look around the site and find anything that seems out of place to you -- make fun of a game, or something strange (Why is the water faerie randomly holding a blotch of water in her hand? It's unnatural.) and create a comic based around that. Try to avoid over-used topics.
4. Actually creating the comic image
I won't give too much advice on this topic, because H33lix's Comic Guide and Ghostkomorichu's FAQ (listed above) both have excellent explanations on how the users create their comics.
It's not recommended that you create the comic straight on your computer, unless you're ironically using geometric shapes to create the forms of the neopets or something. If you have a tablet, that is excellent for drawing and will probably produce the best result. If not, draw the image out on a piece of paper. Remember that if you color the image right on the paper it might not look as good as if you were to color it in using a computer.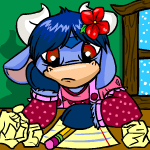 Writing Short Stories
1. Fulfilling Base Requirements
Short stories have to be a minimum of 1200 words long and a maximum of 4000 words long, with no exceptions.
2. Originality & coming up with an idea
Find a topic that fits the medium of a 1200 - 4000 word story. Delve into the brain of a defined neopets character who is less well-known, or describe a short scene with a certain tone to it: humorous, sad, adventurous, inspirational. If you're having trouble, open up a dictionary and find a word that you either haven't heard before or find interesting and write a little story around that. Some places you can go to draw from for inspiration include:
The Neopedia®
Neopets Fun Images
Caption Contest Archives
If none of the links above help you, try basing a story around a character of your own creation, a theme, a place, or an event that has happened in your life (neopets-ified, of course). Check to see what's in the NT now and what ideas you see over and over again. Try out something new.
For more tips on finding ideas, check out some of the links at the start of this section.
3. Word choice
Your word choice should fit the style you're going for - if you're going simple, it's okay to use simpler language, but if you're writing something Victorian-era-esque, a little more intricate writing style may work. Don't break out the thesaurus and use unnatural words where they don't belong, however, and don't spend too much time on describing things - if a description is necessary, then get to the point and describe it. You have a limited word count here, so cut out all the excess.
Because short stories are, well, shorter, this gives you less words to tell your story, and the chance to use more quality words. Take, for example, this passage from treihaven's short story Crystalline Cracks:
Kat turned to speak, her voice tinny and muffled through the mask.
Describing a voice as tinny gives the reader an idea of exactly how Kat says the words. Play around with different words and see what sounds the best to you and what depicts your story the most accurately.
(More word choice advice can be found in the series writing tips.)
4. Editing & final touches
Make sure you [i]read over[/i] your story for any errors, grammatically, logically, or otherwise, and fix them. Try reading it out loud or having a friend read it to see what they think could be improved or search for any mistakes you've made. Make your grammar as accurate as possible, as the editorial has stated that good grammar is often something that can get a poorly crafted story in better than a well-done story with poor grammar. Do your research, when referring to specific neopets items/characters, and make sure your information is correct.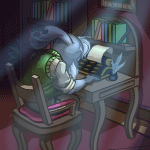 Writing Series
1. Fulfilling Base Requirements
There is a minimum of 1500 words per part and a maximum of 50,000 words per part. Your series should have between 2 and 12 parts, with TNT favoring series around 6 - 8 parts long. That leaves you a minimum of 3000 words (TNT has stated that if your series is less than 4000 words, it should be submitted as a short story) and a maximum of 600,000 words. (Victor Hugo's Les Misérables has 530,982 words. Please don't write a 600,000 word series, for the sake of sanity.)
2. Originality & coming up with an idea
Writing a series is different than writing a short story in that the plot has to be able to sustain itself for a lot longer. This means it should have well-defined setting, plot, and characters.
On originality: some stories have been done over and over and over again. Pound stories are extremely common for some reason: pet is miserable in the pound, ends up finding a happy family. It's become cliche to the point where people who frequent the NT won't even click on them anymore. Unless you have some super-unique twist on the pound story, avoid it entirely.
If you're completely lost on what to do, try drawing from Storytelling Competition beginnings or start with a character, plot, or setting and build a story around that. Some more on character, plot, and setting below: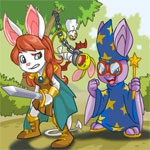 i. Plot
An interesting story doesn't exist without conflict, and conflict is what makes up the plot. Christopher Booker states that there are seven base plots that all stories branch out from. Here are the seven plots:

Overcoming the Monster: Protagonist saves the world from some evil force/monster.
Examples: Star Wars, Beowulf, Buffy the Vampire Slayer
Rags to Riches: Protagonist starts out in poor conditions and moves up into "riches" and maturity.
Examples: Cinderella
The Quest: Protagonist goes on a quest for a magic object with magical powers.
Examples: Lord of the Rings
Voyage and Return: Protagonist goes to an unfamiliar place and, after many trials and tribulations and character development, returns home mature.
Examples: The Odyssey, Alice in Wonderland, Finding Nemo
Comedy: Story starts out in a confusing situation and gradually becomes clearer, and has a happy ending where the characters achieve their goals.
Examples: A Midsummer Night's Dream, Taming of the Shrew
Tragedy: Protagonist (who doubles as antagonist) gets worse and worse until he is triumphed against by fate/society/another protagonist.
Examples: Romeo and Juliet, Macbeth, Death Note
Rebirth: Protagonist gets worse and worse and then has a moment of redemption.
Examples: Sleeping Beauty, A Christmas Carol, Star Wars

(If you find NT stories that really fit any of these categories, please neomail me so I have more on-site examples!)

If one of these ideas is hard to start with, try choosing a genre, theme, character, or setting to start out with and build a plot around that.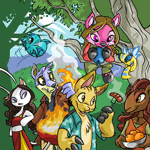 ii. Character
Well-developed characters stand out. That's why we love people like Captain Jack Sparrow: you learn to know him, and his personality is clear and strangely likeable.
Each character has a role to play in the story, a goal, motivation, wants, fears, a background story, and a personality. Not all of these are entirely necessary for characters who make one or two appearances - the side characters should not have fully developed everything and outshine your protagonist.
Characters shouldn't just be an archetype, either. Whether the character serves the role of the Hero, the Trickster, the Wicked Witch, or the Blind Seer, this should not define the character entirely. If you're having problems coming up with a realistic character, try to base your character off of people you know. Don't slap on motivation and goals just for the sake of having them; they should be realistic for the situation/type of character being described.
Some writers find it helpful to make a little chart of the things they decide a character needs; these charts can be enormous and list a ton of different qualities of the character, and different people will tell you you need different things. I won't go into detail, but you can make your own chart if you want. For the Times, your character should have a defined appearance (color and species) as well.
Below is a personality chart to get you started:
Personalities are based on the
four temperaments
(thanks, internet), which include:
sanguine: pleasure-seeking and sociable
choleric: ambitious and leader-like
melancholic: analytical and thoughtful
phlegmatic: relaxed and quiet
If coming up with a character is too much pressure for you, you also have a wide variety of neopets-created characters to choose from. Search for site characters in
The Neopedia®
or
The Gallery of Evil
and build upon their established personalities/goals/wants/etc.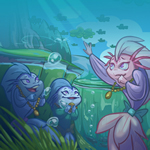 iii. Setting
Your plot's written down, your characters are established aaaanddd... setting. Thankfully, neopets has a
variety of settings
to choose from. Integrate your plot and characters into the setting, or base them both around the setting if you're still lost on where to start. An adventure story could involve a number of different settings, or you can make like J.R.R. Tolkien and create your own. Settings are probably the easiest of the three to do, especially if your story takes place in Neopia.
Vinsetta
is a good example of a series based on the Haunted Woods.
3. Planning
Some people go forward with long stories without planning anything, and just let it happen as it happens. This doesn't work for everyone, though, and often leads to writer's block and unfinished tales. If you're the kind of person who can write a whole story without planning, then by all means, go for it! But if not, read on.
It's a good idea to get your story going by establishing certain points in your story. Pick a few plot points that stick out in your head as things you want to happen in the story and write them down. Use them as milestones as you hit that point. If you're really into the planning thing, then try to establish exactly what you want to happen in your story. Make a sentence summary for each part and then turn that summary into 1500 - 50,000 words. It depends on your style of writing.
You should also figure out how long you want your series to be: it could be a bad story if you stretch it out for too long, or make it far too short. Figure out what's appropriate for your type of story: a 3 - 4 short series, a 5-7 medium series, or an 8 - 12 long series. An elaborate plot may be up to 12 parts, and a simpler one might only need a few parts. Each story has a different appropriate length.
4. Word choice & on using "said" instead of alternatives
Some of the guides linked to at the beginning of the tips section will tell you to avoid the word "said." The problem with that is that it often distracts from what is being said and looks pretentious. They are also often redundant. Take, for example, the following sentence:
. "You stole my toy!" she accused.
It's obvious that the speaker is accusing someone of stealing her toy, so it's unnecessary to put "accused" in the dialogue tag. Furthermore, obscure words such as the one below are unnecessary and distracting:
. "I have seven toes," he articulated.
The word "articulated" is extremely unnecessary in the above example. The only reason "said" should be averted is to explain how something is said that is not evident in the words. For example, a character who whispers/snarls something should have that indicated so that the tone of the dialogue is conveyed.
In terms of word choice itself, a general rule is "show, don't tell." You'll hear it everywhere, and because of that, I'm not going to give examples or explain how to do it. Check out some of the writing guides above for more word choice advice.
5. Editing & final touches
Much like with short stories, read over your series before you submit it. If you have some part of your story that you don't especially like, try rewriting it or taking it out entirely. Even if it's a lot of reading, you should go over everything and check for grammatical errors and events or qualities that don't seem right. Have a friend or family member read over it for a fresh pair of eyes to see your work and point out its flaws. Accept the constructive criticism and use it to help your story.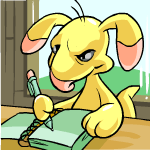 Writing an Article

1. Fulfilling Base Requirements


The cool thing about articles is that they are pretty open - they can be as short as 1000 words and as long as 50,000 words.


2. Choosing a topic/format


Article content is also pretty flexible: you can do a top 10 list, a faked interview with a Neopian character, a guide for how to play a game/explaining some process (assuming it's not already been done a few times), a rant, something informative, or any number of other formats. The formats leave open room for countless types of content: a top ten list for Neopian noodles is listed on this page, for example. Try to be unique and use a little humor if possible, as those tend to be more popular. Look through the articles over the past few weeks and see what sort of things tend to pop up and what's been overdone, and then try to do your own thing.

Jellyneo has a more in-depth guide on articles listed at the beginning of this section if you need more guidance.




Whatever you're doing for the NT, good luck and remember to be patient in getting a response from TNT!





---
About the Page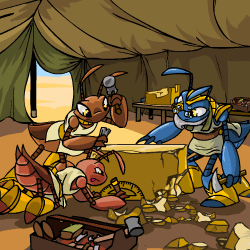 This page started as a list of user favorites on the Neopian Writers Board. It was a list for personal use, of future things that might be worth reading since I was low on reading material. The idea for this page sprouted from it with much help from Matt, who collected links with me. Together, we planned out what a page like this would need and made a (very) brief outline. But the page wouldn't have been done at all without him, so I'd like to thank Matt very, very much for the help and motivation.
The point of this page is to increase interest in the Neopian Times, while at the same time having both old and new high-quality entries for users to browse through and find their own personal favorites. Basically, it has the same goal as the Neopian Times Awareness Act, but it's a little more involved and a lot less official. I hope that you'll find entries you like, and that more people will be encouraged to write things for the Neopian Times, too. It's definitely not as popular as it used to be; from issue 151 to issue 600, the average total entries per issue is around 70.396. Issue 583 had only 44 entries, and most of the current issues (excluding popular special issues) have around 50-60 entries published. The Neopian Times has always been a unique part (and experience) of this site; it's a place where people go to enjoy stories and comics created by their fellow users, where they go to submit their own works in hopes of them being seen, and where writing/drawing skills are improved overall and possibly for the real world. Maybe it's too big of a goal for just one page, but I think it would be fantastic if we had increased user interest (and, in turn, more quality and quantity of entries) in the Neopian Times.
If there's one thing you personally can do, it's this: neomail authors of entries you enjoy! They worked hard on their entries and they deserve proper attention for it, and if you give your favorite authors this appreciation, chances are they will be encouraged to do more for the NT in the future. Don't be shy; send a neomail. It can be as simple as "I like your story" or it can be as elaborate as a three-paragraph-long list of what you liked about it.
Another thing you can do is continue to contribute to the list of favorites on this page. Huge thanks to the people on the HC, the NW, and the ones who randomly found this page and neomailed me: you guys rock. Unfortunately, I can't go through every entry myself, and it's nice to have others to filter out the content for me. You're as much a part of this as I am, and your opinion does matter. Even if the entry you suggest to me is already on the page, the more people who suggest it, the higher chance of it being listed as "highly recommended." So, don't be shy. Share your opinions of entries with me so they can be added as soon as possible, and share your opinions of entries with the authors of those entries.
P.S.: Don't feel like you're burdening me with a ton of links or suggestions if you have that many. The more, the merrier. It only takes a little copying and pasting to add a new one. And if you have a description for that story, I don't have to use the (sometimes misleading) description provided in the NT.
Thanks again, everyone, and keep reading and writing for the Neopian Times. =)
---
Favorite Series
A list of user-chosen favorite series from the Writers' Board and other places. Neomail Lylah your favorite series to have it listed here with the others!


| | |
| --- | --- |
| Stand-alone Series | Series with Sequels |
---
Favorite Short Stories
A list of user-chosen favorite short stories from the Writers Board and other places. Neomail Lylah your favorite short stories to have them listed here with the others!



























































































---
Favorite Comics
A list of user-chosen favorite comics and comic series from the Writers' Board and other places. Neomail Lylah your favorite comics to have them listed here with the others! Don't be afraid of listing individual comics that stood out to you. The long-running comics just tend to be more popular.
| | |
| --- | --- |
| Comic Series | Individual Comics |
---
Favorite Articles
A list of user-chosen favorite articles from the NW, HC, and other places. Neomail Lylah your favorite articles to have them listed here with the others!



































---
Favorite Authors
A list of well-known, talented authors collected by popular demand. Neomail Lylah your favorite authors to have them listed here with the others! They don't have to be well-known or anything as long as they're your favorites. =)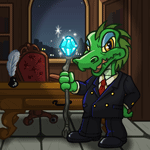 herdygerdy
| | | | |
| --- | --- | --- | --- |
| | | | |
| lookup | neomail | entries | nt page |
At 259 entries (as of issue 600), herdygerdy has been published the most out of any user in the times, and is nearly 80 entries ahead of the second most-published user. Herdy is well-known for his many series about Mr. Jennings and for having high quality, enjoyable works almost constantly published in the Times.
---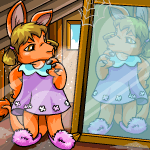 sytra
| | | | |
| --- | --- | --- | --- |
| | | | |
| lookup | neomail | entries | nt page |
sytra is a well-loved contributor to the NT; she's had five series published, including They'll Never Hear a Word We Say and The Mirror of Memories. In addition, sytra is one of the founding figures of the NTAA.
---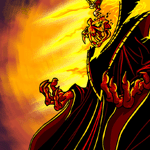 saphira_27
| | | | |
| --- | --- | --- | --- |
| | | | |
| lookup | neomail | entries | nt page |
Starting in issue 323 and still active today, saphira_27 has been churning out high quality series. As of issue 600, saphira_27 has had 18 different series published and 2 short stories.
---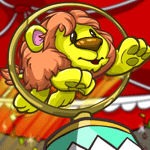 rachelindea
| | | | |
| --- | --- | --- | --- |
| | | | |
| lookup | neomail | entries | nt page |
rachelindea has been writing for the NT since issue 255. Her most notable works include the multi-series Petpet Adventure stories and the series following Fanger the werelupe.
---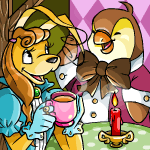 reggieman721
| | | | |
| --- | --- | --- | --- |
| | | | |
| lookup | neomail | entries | nt page |
reggieman721 is notable for putting considerable effort into improving his works, and for having numerous high quality short stories and series. His short story Three Hundred Seconds is spectacular, and the series Vinsetta and Cycle of the Moon stand out among others. His NT page gives a helpful look into both his opinions of his own stories and his progression as a writer, and he is (with sytra) one of the founding figures of the NTAA.
---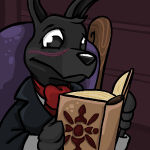 jokerhahaazzz
| | | | |
| --- | --- | --- | --- |
| | | | |
| lookup | neomail | entries | nt page |
Joker is known for her high-quality, (extremely) long-running series focusing on a shadow Gelert named Lockwood, starting with The Sorcerer and ending with The Remnant.
---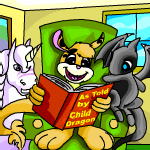 child_dragon
| | | | |
| --- | --- | --- | --- |
| | | | |
| lookup | neomail | entries | nt page |
child_dragon is one of the classic NT authors; she has been published since week one of the new neopian times, and is known for her series As told by child_dragon and Dark Flame, which both reach 21 parts (prior to the 12 part restriction). child_dragon is also known for playing her hand in many series, short stories, some comics, and even a few articles. Even though many of her stories are extremely old, they are still remembered and well-received today.
---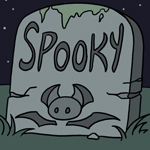 ghostkomorichu
| | | | |
| --- | --- | --- | --- |
| | | | |
| lookup | neomail | entries | nt page |
If you've ever looked through the comics section of the NT, you've probably seen ghostkomorichu's popular, on-going comic series Spooky. Starting in week 100, Spooky has been regularly published and is one of the most well-known comic series out there.
---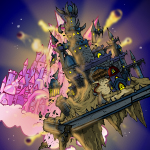 d_morton
| | | | |
| --- | --- | --- | --- |
| | | | |
| lookup | neomail | entries | nt page |
d_morton has produced quite a few high-quality entries in the NT: including, but not limited to, Obsession, The Game of Master Hog, and The Magician Cometh. d_morton specializes in series and short stories.
---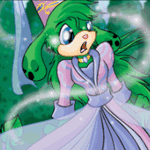 vanessa1357924680
| | | | |
| --- | --- | --- | --- |
| | | | |
| lookup | neomail | entries | nt page |
Bianca has been writing for the Times since issue 185 (and still is today!), creating masterpieces such as the various Roomies series, as well as the highly recommended Princess Bones and Bottled Beauty series.
---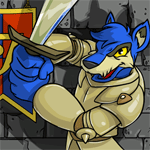 kathleen_kate
| | | | |
| --- | --- | --- | --- |
| | | | |
| lookup | neomail | entries | nt page |
Also known as the author of the Scarlet Shadows series of series, among other well-written entries.
---
---
Sitely
Link Back
Contact Lylah


For new suggestions for improving the page, your favorite entries, or requesting to be affiliates, feel free to contact me. I'm open to critique and advice. =)
I'm sorry, guys, but I don't do shameless self-promotion. Even if your own works are your favorites (o_o), I would prefer if this page remained a place for users to share their favorites with each other and not just advertise their own stuff. I hope this is understandable.


Affiliates
You don't have to have a Neopian Times-related page to be affiliates! Always open.

Talia's Guide to Becoming a NT Star | Force Users of Neopia Guild Webbie



---