Intro
Are you afraid of mutants?


Then think they might fear YOU...
Character summary

Species: Blumaroo
Colour: Mutant
Age: ~17
Hobby: Entomology (in common terms: bugs)
Other interests: knows a lot about herbs and herbal remedies.
Distinctive traits: secrets slime when nervous.

Personality: Very shy and withdrawn due to his looks. It takes time to gain his trust. He may act grumpy and rude, but it is his defense mechanism: he simply panics and seeks any way to retreat. A pure example of an introvert. Enjoys reading. Being outdoors means for him hiding in tall grass and observing insects. At some point he is more mature than his peers, but living as a castaway made it hard for him to fit into the society.

This page is listed at:
Past Summary
His mother was believed to be a witch, but one day when Theo was still a toddler she went missing. Brought up by his elder "auntie", he never fully found out what happened that day: aunt Gloria seemed to know more details about Theo's mother than she wished to reveal.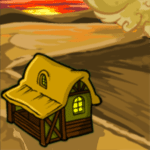 He lived in a small, but cozy and tidy shack on the verge of forest in Meridell. Aunt Gloria was a witch too. The locals respected her and often asked for help or advice. Although she helped them to deal with minor demons and her herbal remedies always cured the folks' diseases, people from the village never tried making friends with her and visited her only to seek help or bring gifts in return. After al she was a witch and was bringing up the "demon's child".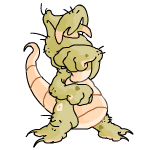 Because of his odd appearance and the mysterious figure of his lost mother, Theovius was a castaway and never made friends. He was evoking all kinds of negative reactions from mockery to fear and angst. The kids called him names and bullied, the adults tried to just ignore him when they visited his auntie, not to tick off the one whose assistance they needed.
Once Theovius got caught by bullies and avoided the punishment only because he got covered in slime and literally slipped out from the situation. From that time the kids limited themselves to throwing names and stones at poor Theovius.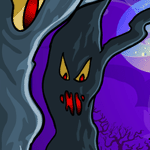 One evening aunt Gloria went out looking very disturbed, as if something really bad was happening. She forbid Theovius to go out under any condition and swear that he won't follow her. Hours passed and it got late, but worried Theo could not sleep and he found in the cupboard a letter from his auntie, which told him not to seek for her and what he ought to do after she is gone. Scared and worried Theo broke his promise and went out in the woods to search for aunt Gloria. In the darkness of the night he did notice that someone was watching him...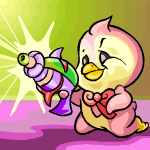 There was a stroke of luck in all this misfortune that the one that lurked in the shadows of the forest was... Boochi. There were worse creature upon which Theo could have stumbled. Nevertheless Boochi did not miss his occasion to fire his gun. The ray went through a crystal amulet Theovius took with him on his search and hit him rather effectively. The first ray of a morning sun cast a light on a tiny mutant baby, crying out loud and trembling from fear and cold.
This might have been the end for him. But then again...
I wanna go home, now! And why were these locals so impolite anyway? They haven't seen a grundo in their life or what? I thought country folks were supposed to be a lot nicer. What do you think, Artisaki? ... Nevermind that. It's a shame I did not find him. I feel like giving up... Do you hear that? Like a baby's cry?
New family
Sometimes it amazes Theo how this girl can still be so joyful and full of energy while the world seems to turns it's back on mutants and the grundos specifically have a bad reputation. But he is also envious of her size and strength that he thinks helps a lot when dealing with bullies. Something he was always lacking... Lornea still sometimes threats him like he was a baby, which gets on Theovius' nerves. On the other side he has hard time admitting that sometimes, her strong arm wrapped around his shoulder does make him feel safer. Nevertheless, in harsh moment Theo can prove to be a good support too. However, most of the time it seems the only thing connecting those two is the fact they're both mutants an here the similarities end.
At first Theovius felt anxious around Artisaki and was avoiding his presence. But when he learnt that Arti is probably the least harmful being around, he started to get interested in Artisaki's works. With time, he began to see how the artist is struggling find his own place in the world. All the randomness that comes along with the bizarre artist creations still evokes some worries in the peace-loving Theo. But he tries his best to understand Artisaki better and help him. That usually means simply as little as being there.
Friends
Possessed Mansion
Somewhere in the Haunted Woods lives Lornea's cousin for whom she searched even before Theovius and Lornea met. Theo has mixed feelings about this place. The mansion is a bit spooky and its' inhabitants are odd, to say the least. But he was surprised to receive warm welcome there and meet other mutants among whom he does not feel like a total outcast... although again, their behavior sometimes is just beyond his comprehension. He would never imagine wearing flashy clothes or creeping people out on purpose. Whenever he is invited there he of course says "no" just for the sake of formalities, but then goes without further hesitation.
Go there
Count's Estate
He doesn't know much about those who live there. They are mutants too, but all so different. The aisha kid is simply adorable beyond imagination and it's a shock to find out he is a mutant too (lucky brat, think Theo). He heard there is a mutated creature living in the dungeons, but rarely comes out. He doesn't feel like making friends with what he heard is made mostly of eyes and tentacles. The kyrii who lives there looks like a brute, but is a reasonable guy in fact and Theo values that as a true virtue. The acara who is about his age again doesn't look so hideously mutated. He is also calm and polite...and again looks very neat, especially for a guy.
Go there
Mra

It sneaked into the shed at Theo's new home and was reluctant to leave, despite Lornea's and Artisaki's trials to chase it out. Only Theovius decided to tam the little beast and thee were times when he regretted it much. But finally, Mra (there weren't any nice names fitting this creature, really) began to tolerate Theo an moved into his room. It (no one still knows whether Mra is a boy or a girl) even stopped regurarly attacking Theo's housemates.
During the day Mra sleeps in dark places of Theo's room. It ventures out during the night to spread fear among hearts of tiny creatures and irritate the larger ones with its hoarse meowing. It seems that it never wanders very far from its master: it often appears at the spot where Theovius is. And if he's in a pinch then Mra will gladly sink its claws in aggressor's face and then happily lick off Theovius' slime. Maybe it needs more vitamins...
Entomology
Theo's greatest hobby is entomology. In common terms... he loves bugs. He can spend hours looking through illustrated albums, reading species descriptions or hide somewhere in the garden's shadow and observe the little creatures at their busy work.
He also collects scarabs for his album. Don't worry - those are just empty shells of scarabs who lived their short but fairly good life. No insects were hurt in the process!
While many pets find the "bugs" (Theovius prefers the term "insects") ugly and just ewwww, Theovius thinks they're nature's little wonders and admires their beauy. Would you like too? Below is a link to his collection (copy&paste into your browser):



http://www.neopets.com/stamps.phtml?type=album&page_id=24&owner=underground_sanatori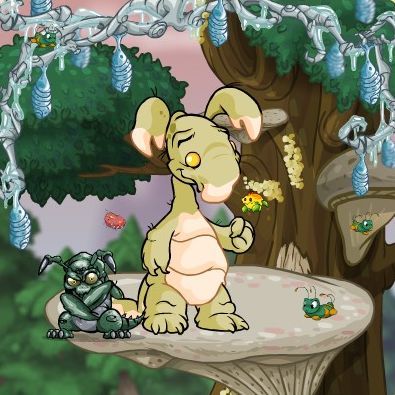 Autumn
This season can be so delightful... Thus, invite it even into my room. What it has to do with Theo? I suppose he also enjoys it for some reasons. The warm and gentle September when you can observe nature getting ready to take a winter's nap and enjoy the ripe fruits out of which Auntie makes great jams. And the feeling to blend in, to be unnoticed among the shower of golden and brown leafs. Then come cold rains and not a single butterfly is left, but at least people bother you less when the weather stops them from venturing that far...
So, this is my tribute to Autumn:
(You must drag the image to the url bar to see them full-size)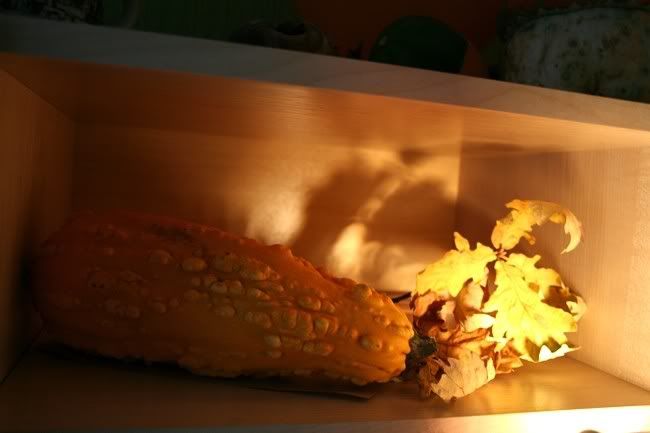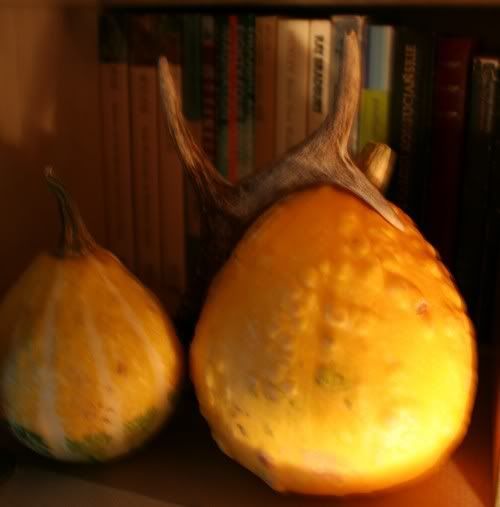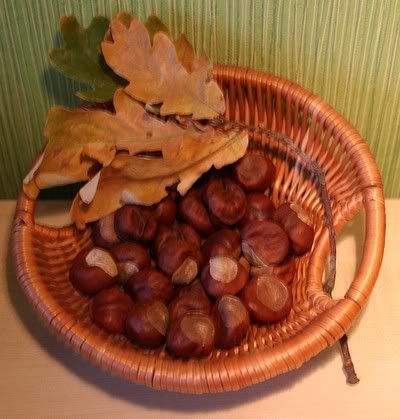 Older: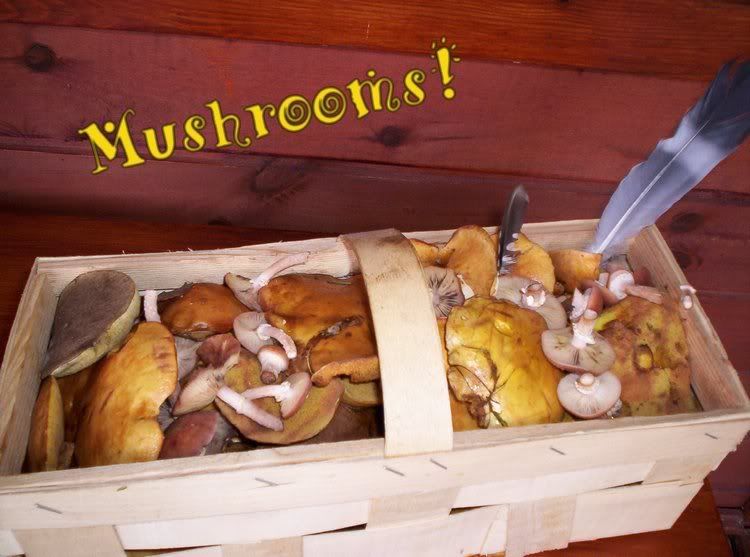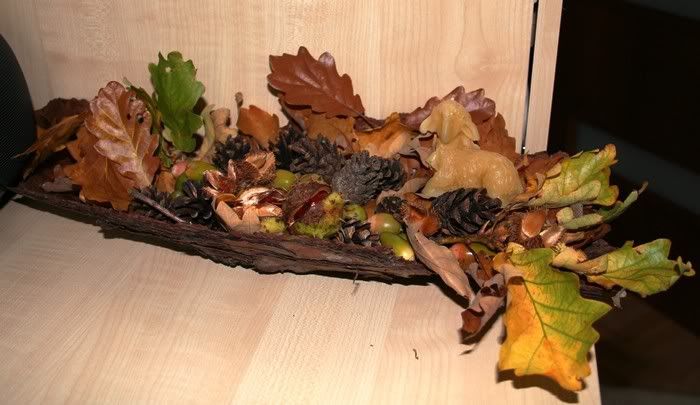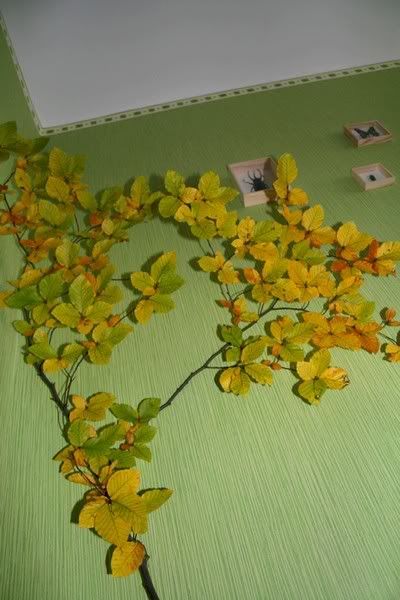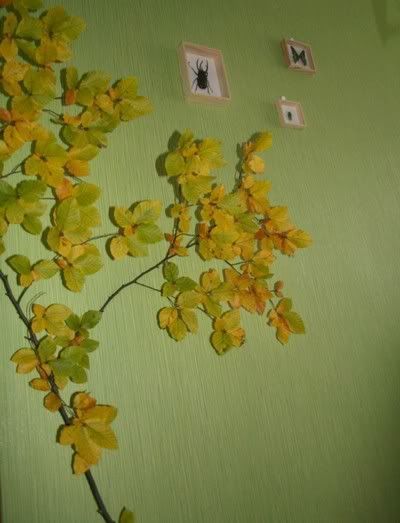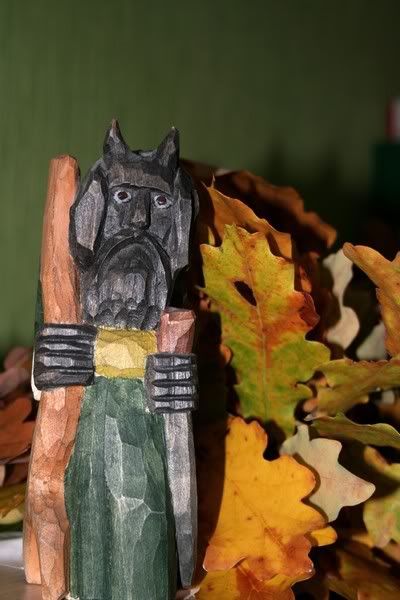 Thank you!
Last Halloween Alexa surprised me with this fabulous background. It looks just like the forest where Theo grew up :) Thanks!

Eerie Autumn Background
Thanks to Shannon for the cape! Theovius feels very happy he has something to cover himself up ;)

Elegant Mutant Cape
Also, big thanks to the person who says that being nice costs you nothing for gifting me several autumn-themed items, with the Autumn Leaf and Nut Garland and Autumn Leaf Shower that Theo is wearing.


Credits
Coding by:
me :)
For awesome dividers:
Background:
NEOPETS, characters, logos, names and all related indicia are trademarks of Neopets, Inc., © 1999-2011. ® denotes Reg. US Pat. & TM Office. All rights reserved.