WELCOME to the
MINI MUTANT's LAIR
Here you'll find all about that tiny little things called Mutant Petpets!

Mutant Petpets are often treat badly and I decided to offer them a safe place when they could live and have fun together, so if you are the owner of a little mutant Petpet why don't you let him play here, with all the others?

Now, I know that the petpage is not exactly good-looking but I'm not very good with all the coding/html/css stuff so forgive me!
All help and tips will be very appreciate!
Last but not least, I'm italian and my english is not very good, so if you see some errors please, let me know so I can fix them!
Rules
There are some rules. Yeah, I know that rules are boring but please, read them:

[x]Your petpet must be Mutant
[x]No petpets that are currently visiting the petpet labray is accepted. We accept petpets that have been zapped mutants, though.
[x]Links back are not requested, though is appreciated.
In order to be added...

You have to send a neomail to Ardeeln

The neomail have to contain:

[x]Name of the Petpet
[x]Species of the Petpet
[x]Name of the Neopets the Petpet is attached
[x]You must specify if you want the link back at your pet lookup.
If not, I will simply add the name of your petpet (which is not searchable).

Please, ask politely. Rudeness is not appreciate.

The Babaa Shoppe
As we are planning a whole bunch of new activities we decided to open a Donation Shop, in order to give you all the opportunity tu support our activities.

You can find the shop clicking on the roaring Babaa and you'll see some mutant items (like the Mutant Apple), that are priced 1000k.
That's because if you buy them you'll become a donators of the Mini Mutant's Lair.
All the donators' names will be written here, and the total amount of the sum we reached too.





If you can't afford the 1k items, don't worry!
By clicking on the items below you can check out my trades, they are cheaper, less than 1k.



BABAA SHOPPE DONATORS
Greylady666 - Mutant Tchea
Tonialee22 - Petpets Labray Map
Nosniboresiuolalle - Mutant Ummagine x 3
Tribal_Moon - Mutant Apple, Various Items
Basilisk_zero - I ♥ My Mutant Faellie T-Shirt
Zardoz_is_pleased - I ♥ My Mutant Greeble T-Shirt, I ♥ My Mutant Faellie T-Shirt, Item Donation
Green_rabbit15 - Item Donation, I ♥ My Mutant Greeble T-Shirt
_Neocokey_ - Mutant Tchea, Mutant Ummagine
TRADING SHOP DONATORS

Mjindahouse - Potions Lot
Rezzie_roo - Fruit&Fish Lot
Rainbow_daydreamer - Fish Lot x 3
Hershey405 - Food(?) Lot
Ch3riipie - Dung&Jelly Lot
Mastershake4500 - SuperJunks Lot
Peyley3810 - Seaweeds Lot
Tribal_Moon - Rainbow Lot
Pieina - Dung Lot
Lukinhas_slipknot - Food Lot
ITEMS DONATORS
Laravs - Item Donation
THE BABAA SHOPPE TILL


5305 np

Updates!


15/01/06 - Yes, it has been a very long time since a true updating of the directory... I've fixed some minor problems, added a few very welcome guests and deleted some Petpets that sadly have changed look or just disappeared.
And last but not least, please welcome our third affiliate, The Black Lace!
NOTE: If your petpet disappear from the list with no reason, please contact me and ask explanation, it's probably just a mistake due to the large number of guests and the confusion in my head.
17/11/06 - I've finally fixed the problem with the textboxes, now they apparently works, yay!
12/11/06 - We are proud to annouce a new feature of the directory! The Gallery List! Scroll down to see what is it and while you do it welcome our first Gallery Guest, Liktra and her Mutant Peadackle Rowah!
12/10/06 - Please welcome our new affiliate, the Impish Ixi directory! As you can see we are updating a few minor improvement and we are still trying to insert the textbox for the buttons! We have also moved a few petpet, like the Candychan, to the regular list of mutant pet, because they are paintable, though Neoitems.net still mark them as inactive. Enjoy!
07/10/06 - Now there are 108 petpet listed! That's awesome, thank to you all! We have also launched the first MMLair Spotlight, and there are five petpets that have already joined the contest! Good Luck!
15/09/06 - We have reached the stunning amount of 76 guests! Another 4 Mutant Petpets and the First MMLair Petpet Spotlight will start!
29/06/06 - Make some noise for our first affiliate! Welcome to The Pointiest and the wonderful Mutant Militia!
25/06/06 - Thanks to Mel and her whole family of Mutant Petpets we have reached 53 guests!
14/06/06 - Please welcome Rune the Mutant Faellie, our 20th guests! Definitely not bad at all, for a ten-days activities=D
09/06/06 - First Mutant Petpet added! Welcome to GhastlyPhilosopher=D
05/06/06 - The Mini Mutant's Lair is officially open=)
All the GUESTS of the Lair
Unreleased Mutant Petpet

FELOREENA



Marked "searchable" on the Neoitems.net database.
If you happen to own one please neomail me.

CANDYCHAN



Marked "searchable" on the Neoitems.net database.
If you happen to own one please neomail me.

FELLY



Credit Petpet Paradise

BLOBAGUS
Credit Neoitems.net

SCAMANDER
Credit Neoitems.net
Mutant Petpets Gallery

Yesterday I was searching the SSW for galleries and an I saw a very sad Mutant Petpet, all alone in this biiig gallery, and I had an idea!
There are a lot of people who put lovely Mutant Petpets in galleries, and that's absolutely okay, but maybe these little cuties would be less sad if they could every now and then come here and play!
So I decided to open this section of the directory, when I hope to link a lot of galleries with Mutant Petpets inside. Let alone the fun this little Petpets might have, imagine the visibilty your gallery could have! It's something like and advertisemen section :P
The rules in order to join the Gallery Section are very simple:
[x]You have to own a gallery with Mutant Petpets inside (duh!)
[x] You can't join if the main purpose of your gallery is to sell the Mutant Petpets (if you try to cheat you will be shamefully removed)
[x] Your Mutant Petpet has to have a name I could display. Invent one, is not that hard!

I hope you all will enjoy this new features we will offer!

GALLERIES LISTED

Wild Petpets by Liktra



Rowah the Mutant Peadackle

Regali 2006 by Foxyuriy



Ttefa the Mutant Clompkin
How do I obtain a Mutant Petpet?

As far as I know there are only three available ways to obtain a Mutant Petpet:

1.Purchase a Mutant Petpet
Probably the easier way to become the proud owner of a Mutant Petpet.
Mutant Petpets can be purchased through the Shop Wizard, at the Trading Post and at the Auctions House.
This way you don't need anything else, you just have to give the Petpet to your Neopets and that's all.
Obiouvsly you can also obtain a Mutant Petpet as a gift. If you do, lucky you!=D

2.Paint a Petpet with a Mutant Petpet Paint Brush
First you need to purchase (or you can already have it) a Petpet that can be painted Mutant.
You can check if your Petpet can be painted at the Petpet Puddle.
NB: zapped Petpet cannot be painted.
Then you have to buy a Mutant Petpet Paint Brush. It looks like this:



This Paint Brush can be found at the Trading Post, at the Auctions House or if you are really lucky through the Shop Wizard.
These items costs 110k, more or less, and is for ONE use only. After you had painted your Petpet, the Paint Brush is gone.
When you have both the Paint Brush and the Petpet you want to paint, you have to go at the Petpet Puddle and follow the steps in order to paint your Petpet.
Then give it to your Neopets and you got it!
Warning: the color change is permanent. This mean that if you want to keep the Petpet from your Neopets, you can and it will remain mutant.

3.Zap the Petpet with the Petpet LabRay
In order to zap the Petpet you have first to find where the Secret Laboratory is located.
That means you need to find all the nine pieces of the Secret Laboratory Map.
This pieces can be find throug the Shop Wizard, at the Trading Post, at the Auctions House and also through Random Events.
When you have collected all the nine pieces you have to find all the nine pieces of the Petpet Laboratory Map Pieces.
You can find it the same way as the normal Map Pieces.
Once you have complete the map you can zap your petpet once a day. Eventually it can be zapped into a Mutant Petpet.
Warning: the Petpet, once is zapped, cannot be painted with any Paint Brush.

Well, if I forgot something or you know of other ways to have a Mutant Petpet please, let me know!=D

BEWARE!
A Mutant Petpet is an item that can be sold, stored, put in your gallery, stole from the Pant Devil and the Grundo Leader.
Please, keep it safe and take good care of him!

Objects

I Love my Mutant Faellie Shirt



r80
Show your love for mutants with pride!

I Love my Mutant Greeble Shirt



r83
Show your love for mutants with pride!

I Love my Mutant Symol Shirt



r83
Show your love for mutants with pride!

Mutant Babaa (TCG)



r110
Do not count these.
You will NEVER get to sleep.

Mutant Bearog (TCG)



r101
A freak of nature, he was cast out
of the Haunted Woods as a bearling,
never to return

Mutant Doglefox (TCG)



r103
All the children heard through the night
was scrape, scrape, scrape.

Mutant Kadoatie (TCG)



r107
When it is morning and the sun rises,
the Mutant Kadoatie cries continuously
until it gets dark again.

Mutant Peo (TCG)



r103
They say it was the pollution!
It changed them into monsters!

Mutant Hasee (TCG)



r103
Driven by its insatiable hunger, the mutant Hasee was after more than just doughnutfruit

Mutant Flowper (TCG)



r103
Twisted and mutated, this Flowper isnt so cheerful anymore.

Unreleased Mutant Petpets Items

NONE


Mutant Petpets Related Avatars

Yes, you heard right! Mutant Petpets can also get you new shiny avatars!
Here they are:




Lenny - Mutant
How to get it: View the pet lookup of a Mutant Lenny with an aged mutant petpet. The event appears at the bottom of the page.




Faellie - It's Alive!
How to get it: View the pet lookup of any pet whose attached petpet is a Faellie.

If I forgot one, please, neomail me=D
Feed your Mutant Petpets

Naturally, as Mutant Petpets are living creatures, they need to be feeded.
You can feed it on your own, or let your Neopets feed it for you, but do not let the poor creature starve! Here there is a whole list of mutated foods, that your Petpet would surely appreciate.

Please notice that these are just suggestion, each Petpets have its own preferences and might not like the foods we are suggesting.



MUTANT TCHEA
The blue bits of this Tchea fruit taste horrible and so do the yellow bits!
Average cost: 500np

MUTANT UMMAGINE
Oh dear, this Ummagine doesnt look to appetising…
Average cost:

MUTANT APPLE
This apple probably wouldnt keep the doctor away!
Average cost: 600np

MUTANT ASPARAGUS
No asparagus should be blue with purple stripes...
Average cost: 5000np

MUTANT CARROT
This carrot is very tough and it has thorns!
Average cost: 500np

MUTANT DOUGHNUT
Instead of chocolate frosting this doughnut has a very strange glowing frosting...
Average cost: 4000np



MUTANT HOT DOG
This hot dog has a really repugnant smell.
Average cost: 4000np

MUTATED NEGG
Ulch ** WORTH 10 POINTS IN THE NEGGERY **
Average cost: 80.000np

MUTATED CHEESE
Left out in the sun a bit TOO long...
Average cost: 1600np

MUTANT TIGERSQUASH
A far cry from your normal Tigersquash, this tastes disgusting and has tentacles and fur!!!
Average cost: 5000np


TRI-NANA
Tri-Nana is three bananas mutated into one fruit
Average cost: 1000np


DISCLAIMER: Petpets can't actually be feeded. This list has been made just for fun. Thank you.
Mutant Petpetpets
Okay, mutant P3 doesn't exist... yet!
But, just in case you're wondering, here you can see some samples of how they would look like, if TNT decide to release P3 paint brushes=D


Mutant Flankin
Mutant Larnikin
Mutant Moach
Mutant Mootix
Mutant Veespa
Mutant Bleechy
Mutant Petpets Things

MUTANT PETPETS FUN IMAGES







MUTANT PETPETS SHOPKEEPER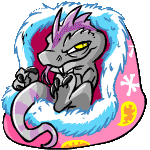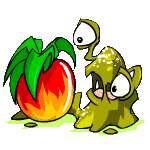 MUTANT PETPETS SHOP BLOGS





MUTANT PETPETS BACKGROUNDS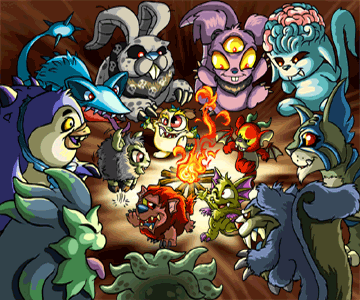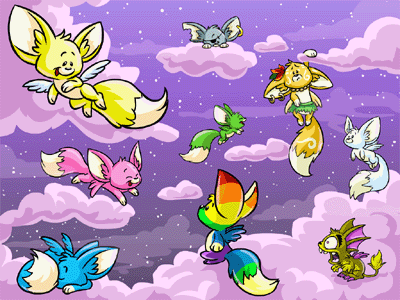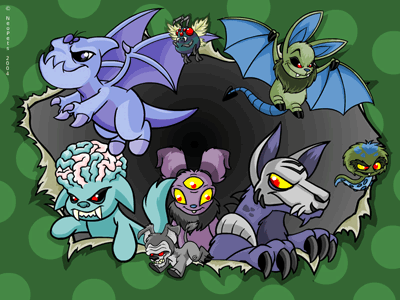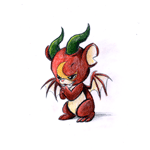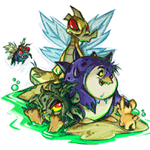 Mutant Petpets Caption Contests

Week 187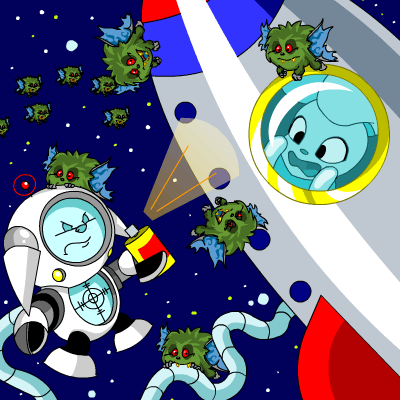 My favourite caption by rmstout9
All Meekins [to Kacheek]: Take us to your leader!
Kacheek: I'm spraying right at her.
Week 343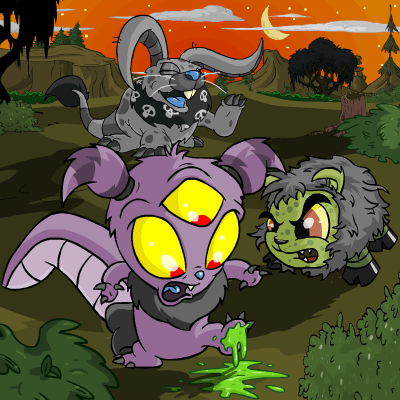 My favourite caption by puppy70330427
Babaa [to Usul]: Hey, I was gonna eat that!
Usul: I'm sure it won't taste any different....
Week 363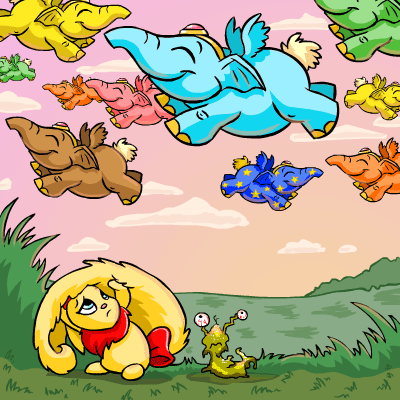 My favourite caption by kjeledyr
Mutant Slorg: I swear that cloud looks JUST like
an Elephante... and that one, and that one, too!
Usul [to herself]: Please don't rain, please don't rain....
Week 374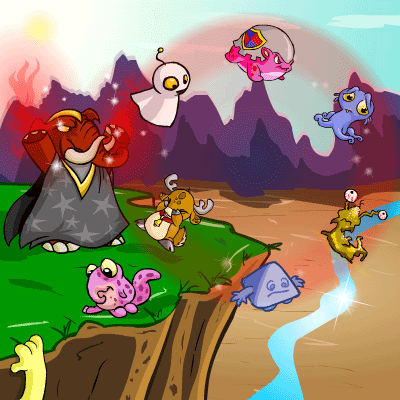 my favourite caption by nightgoulneo_neo
Slorg: Can I scream now?
Zombom: No.
Slorg: What about now?
Zombom: No.
Slorg: Please? *makes innocent face*
Zombom: Okay, fine... but I hope you understand that
it might break my concentration and cause you to fall.
Slorg: AAAHHH--wait, you said we'd fall, right?
Zonbom: Yup.
Ghostkerchief: Alright everyone, don't... say... a word.
Week 668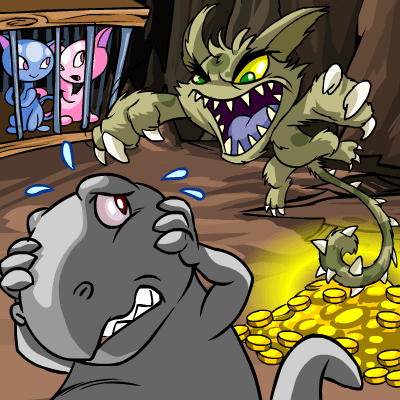 my favourite caption by starhopedog
Something has happened!
All your Neopoints have been stolen, and all your items, and all your pets are sick, and your stocks have gone bankrupt, and an evil mutant Kadoatie has ambushed you!
Grarrl: Wait! What happened to the "it was just a horrible, horrible dream" part?
Week 688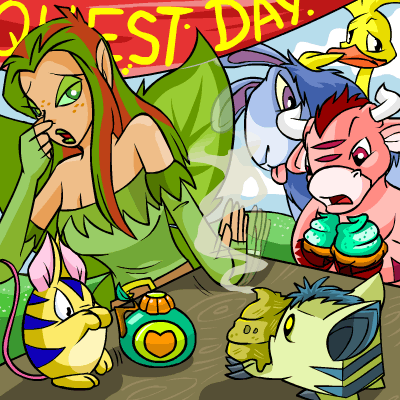 my favourite caption by starstruck018622632
Kookith: Alright, who was the wise guy that left this next to my bed while I was asleep?!?

Week 707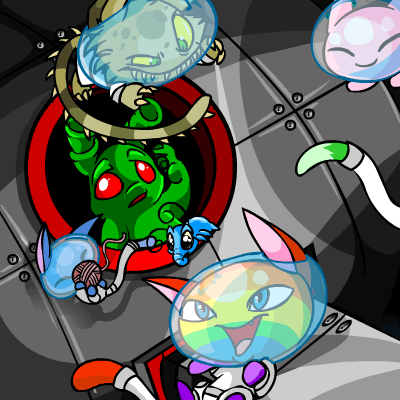 my favourite caption by red_crested_bird
Mutant Kadoatie: My nose itches!
Rainbow Kadoatie: You don't have a nose.
Mutant Kadoatie: Then how am I supposed to scratch it?!?
Week 728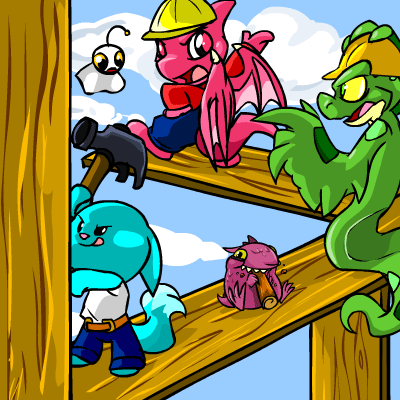 my favourite caption by quartzecco
Hissi: Uh... has anyone seen my hammer?
Mutant Meepit: *burp*
Petpet Protection League
The PPL reward Neopets for owning their Petpet for a long amount of time (and never stopping playing with them!) Each week they select a Petpet and award the owner 10 NP for every day they have been owned, and for three years that could be up to ten thousand!

Yes, you guessed right. The PPL have choosen Mutant Petpets, three times in history by now.

MUTANT BABAA


On week 64 - Winner OoOFluffyOoO
MUTANT COBRALL


On week 104 - Winner Slinky
MUTANT CRABULA

On week 146 - Winner Sila
Our Affiliates


If you own a petpage or directory with just a little mutant spot on it and you are searching affiliates, drop me a line!
Links to...
...others Directories all around Neopia!
Thanks to missgitta and her Void Directory!


As the link section was very long and heavy I decided to move it.
You will find it on another petpage once I finished fixing it.

All the glitter used on this page are from the amazing Pitty!

Link back?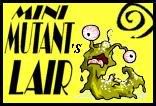 Thanks to Cherise for this awesome button!
NEOPETS, characters, logos, names and all related indicia
are trademarks of Neopets, Inc., © 1999-2013.
® denotes Reg. US Pat. & TM Office. All rights reserved.
PRIVACY POLICY | Safety Tips | Contact Us | About Us | Press Kit
Use of this site signifies your acceptance of the Terms and Conditions