Fire_wolf_cat's Screenies!
Hello, welcome to my screenie page! The best source for dumb jokes, funny drawings and cookies! ( Who doesn't like cookies? ;) ) If you have any questions/comments/concerns/confessions please feel free to neomail me C:
(FYI - This page is OLD and I have no interest in updating it again as I haven't done so in a few years, yet I will still leave it here for others to enjoy)
Meet the stars!
Luca
Shasta
Terrarx
Abacaxi
Seph
Random/Dailies
Oh the irony...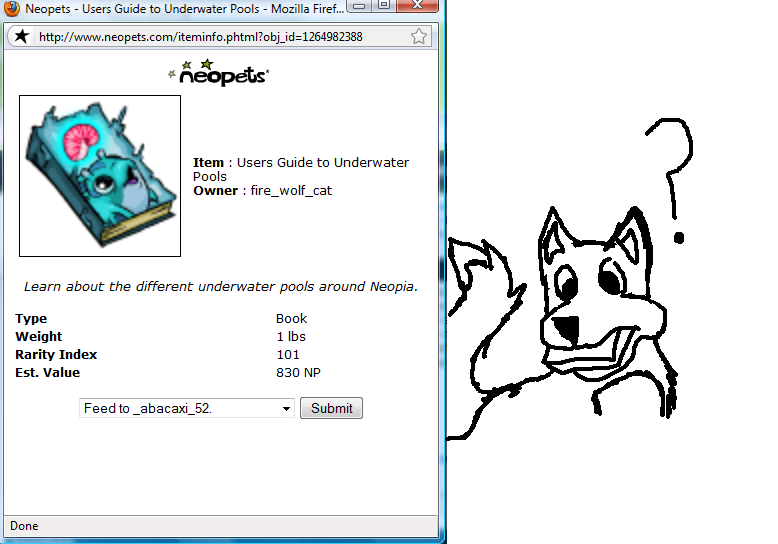 When he said He'd enjoy a good book I don't think this is what he meant...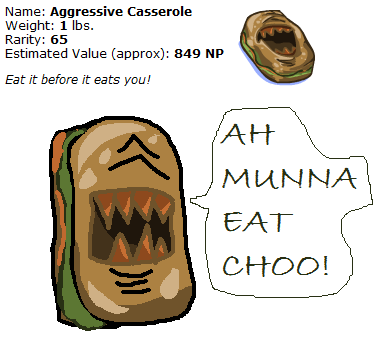 I love this XD
(This screenie is OLD!)
I get this message like 5 times a day, it's so annoying!!!!
OMG OMG OMG OMG OMG OMG *dies*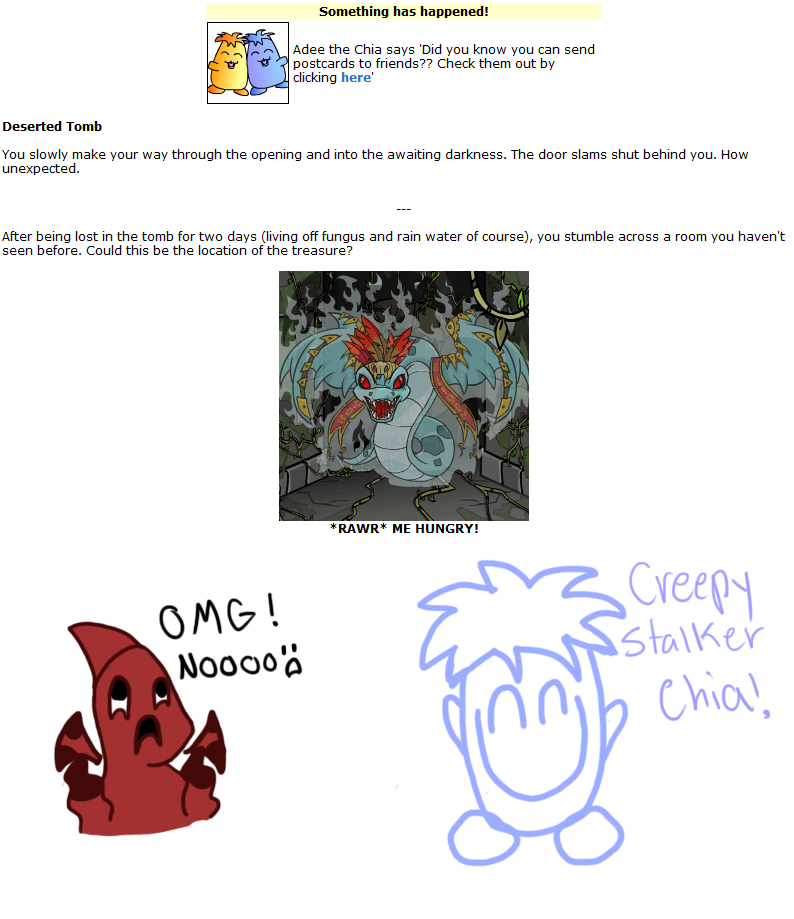 But I was lost in a tomb for days and
THEY
found me.... *shudders* But trust me, the chias are for more scary then any tomb hissi!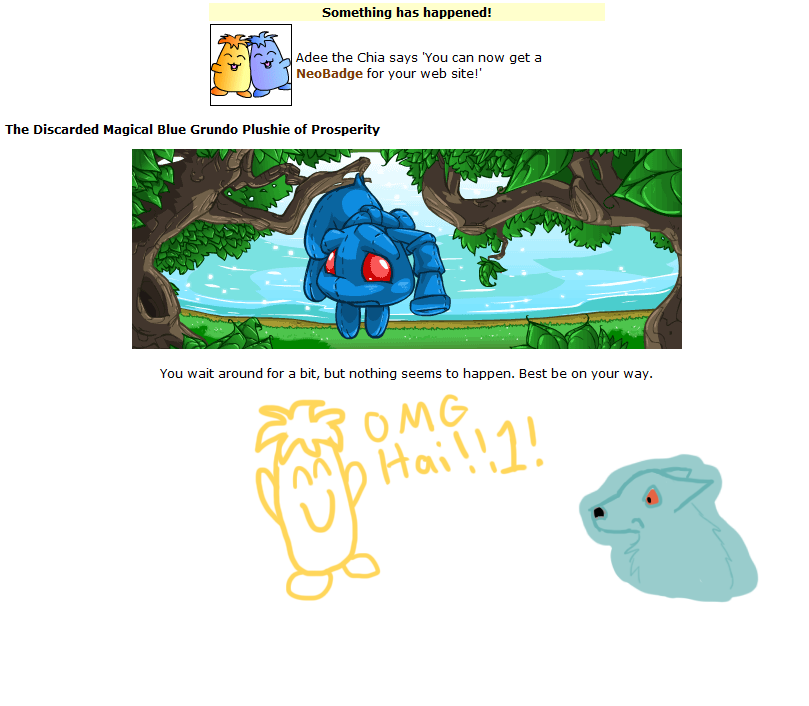 Poor Abi, he doesn't deserve to be stalked by those... those
chias
...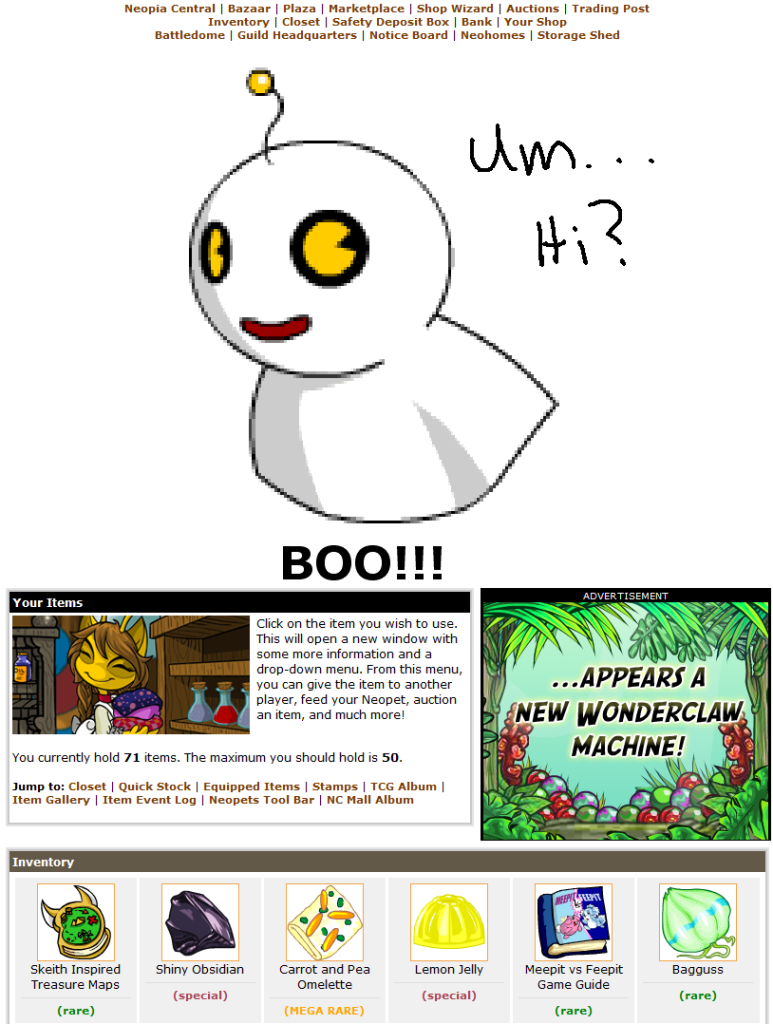 I really don't think I invited him to my inventory...
Neoboards
I had no idea luca was capable of such evil :O
My thoughts exactly...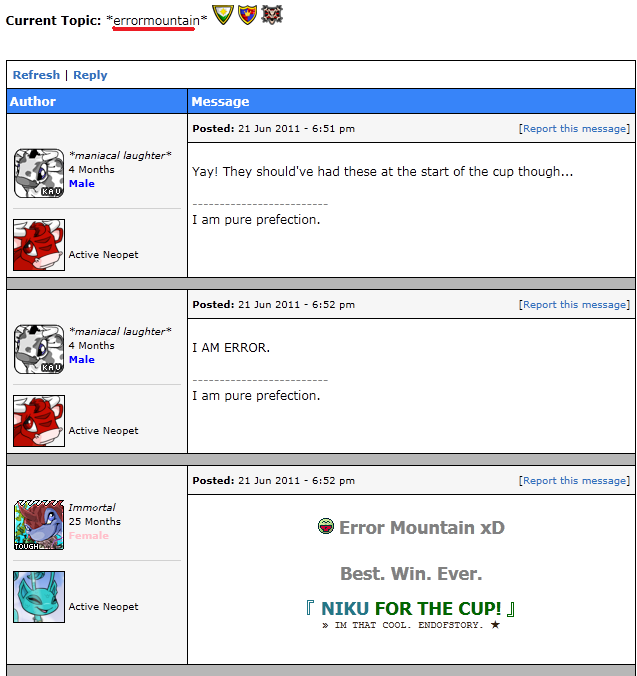 Typo win!

Scary!
WRONG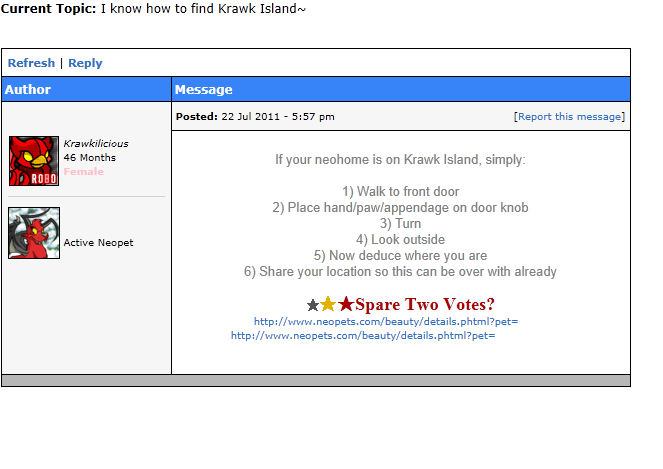 This girl is a genius! :O
Sitely!
For all your site related needs!


Neomail Me! I always appreciate the feedback!

-Fanmail-

I try to put most of my fanmail here, well don't just sit there, send me some! :D



Awards
Listed at:

Affies:
Link Back?

Buttons made by
fire_wolf_cat
(Me :D )