♥ Hey There, Babyface! ♥
Honeybutt, stop right there. Trust me, your poor-people convention or whatever peasant thing you're rushing off to do can totally wait. You're going to have way more fun hanging out with me for the day.
So, come on, loser, let's go shopping! We'll grab coffee on the way - my treat, 'kay? I don't usually take just ANYONE shopping with me, but I'm feeling extra-cutesy and your shoes look pretty fly so consider this your luckiest of days.
♥ The Glitter Baby ♥
So, I'm assuming you want to get to know me. Everybody wants to know me! Anyway, here's the basics. You can ponder this information while you're sipping that lame coffee you ordered. Hey, don't blame me if it sucks...I TOLD you caramel macchiatos are the way to go!
Name: Swainton Darling
Nickname: Swag (I mainly go by Swag. Only Daddy really calls me Swainton these days!)
Gender: Male
Species: Aisha
Brush: Faerie
Age: Sixteen
Personality: Flamboyant, quirky, capricious, loud.
Faults: Spoiled, arrogant, rude.
Pelt: Baby blue
Hair: Jet-black
Eyes: Bright blue
Figure: Tiny, stick-thin
Petpet: Spardel
Spardel's name: Char
Likes: Being the center of attention, shopping, fashion, gossiping, coffee, sunglasses, parties, candy, the color pink, designer clothing, anything strawberry or caramel
Dislikes: Working, dirt, responsibility, vegetables, math class, the colour yellow, bad hair days, not getting his way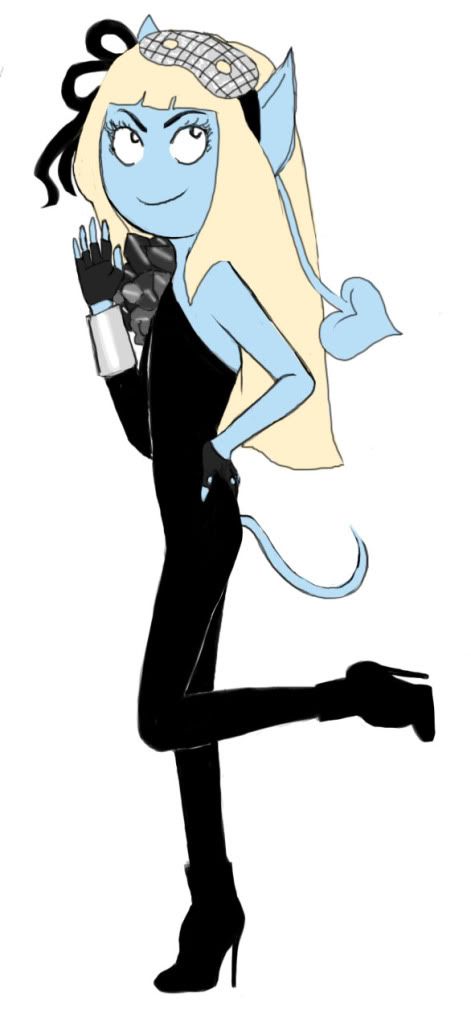 ♥ Lifestyles Of The Rich And Famous ♥
But you know, I'm not just a pretty face. There's more to me than just sparkly sunglasses and Daddy's money! I'm kind of more complicated than most people think. Ooh! You're all curious now, aren'tcha? Oh, you totally are. I can completely tell that you want to hear all the juicy details.
coming soon...
♥ Too Cool For School ♥
School? Oh, yeah, I'm totally skipping today. I don't even care! It's not like they'd ever say anything to me. Daddy's on the school board in his spare time when he's not buying out oil empires and taking over the world, so I'm pretty safe to play hooky whenever my little heart feels like it.
But don't get the wrong idea! I don't hate school or anything. I go to that super-exclusive private school, you know the one! It's kind of a big deal. Of course, you've got to wear a uniform, which means that I basically live for accessories during the school year - I've gotta show off my fabulous style somehow.
Here, you wanna see my totally adorbs school photo?
Yeah, don't even ask about the ponytail. Usually, long hair for boys is against the dress code, but Daddy had a talk with the headmaster and now I'm allowed to keep my fabulous tresses as long as I put them up in a ponytail. Lucky for me that I can rock this look! I mean, not everyone can pull a silly ponytail off, you know.
♥ I'm A Working Boy ♥
Most days after school, I work at this totally lame-o shop in Neopia Central! Daddy told me I have to because he started from the bottom and worked his way up, and now he wants me to experience what hard work is like. He says it builds character, or something hilarious like that.
Anyway, when I first started my lil' job there, I was SO not into it. I mean, I have to wear one of those plastic-y shop employee smock thingies that ties in the back and around your neck like a grandma apron. It's like the exact opposite of fashionable! But aside from that, working isn't all bad now that I've gotten used to it. I mainly put new items out on the shelves when they come in, help the idiotface customers find what they're looking for, and ring up their purchases at the cash register when they're ready to check out. Oh, and I kind of put my own flair on this job, too - I help decorate the shop and keep it looking pretty! When I first started working there, it looked totally disgusting in there - messy shelves, outdated decor, and not even a little hint of sparkle to be found! Now it's got a whole new, super-stylish look, all thanks to me and my magic touch. You can almost forget it's a total peasant shop. Almost.
Oh, and my boss is pretty fly for a shopkeeper! Her name's Tom, and we've actually become good friends. In fact, we hang out together outside of work all the time! She's pretty adorbs when she's not wearing her work clothes, so I'm totally not embarrassed to be seen with her. We grab coffee and go shopping together all the time! It's real cute, trust me.
Speaking of Tom, she's also an artist! She loves drawing pictures of me - she says I'm extremely inspirational because I've got such big eyes and a pretty smile. She actually wants to get a little side business going drawing pictures of other pets too, so if you're interested, you should totally click here. Go on, you know you want to!
♥ Pet Portraits ♥
Hiya, Tom here, taking over for Mister Sparkle-Eyes for the moment to talk about my little art habit! Are you interested in an art trade? Because I sure am! Send me a Neomail; let's talk manic magic artistry.
Art Trade Slots:
1. Tori (viickiiie_101) and UC Grey Kyrii.
2. Closed.
3. Closed.
4. Closed.
5. Closed.
Completed Trades
Itch for ilereh

Itch (full body) for ilereh

Bubo for deth

Lyciett for appleaccordian

Earses for bubbaboy212

Nety78 for kuppo_the_great

Qahli for not_quite_human

Kaoorin for buzzer18282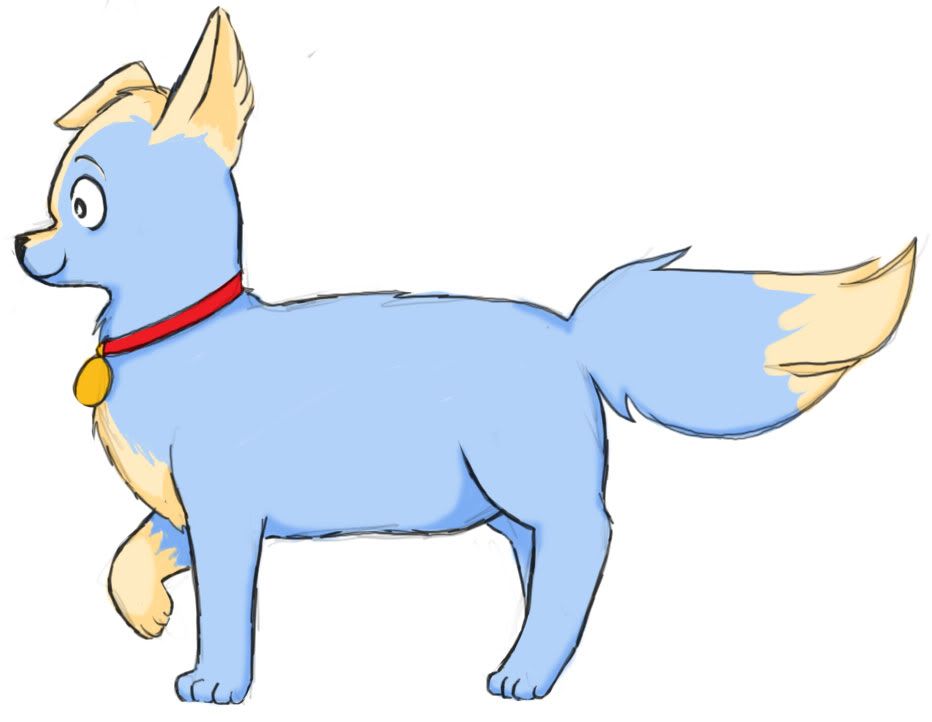 Cusmin for Panda

Doll for Dimitri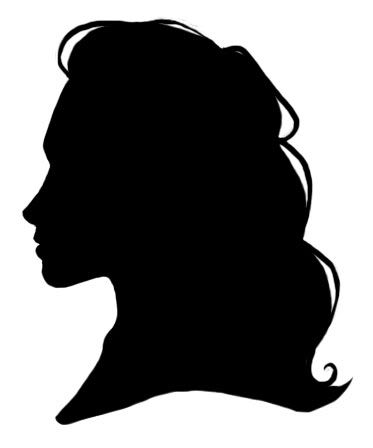 Glamoursaur silhouette for Talia

♥ The Living Fashion Accessory ♥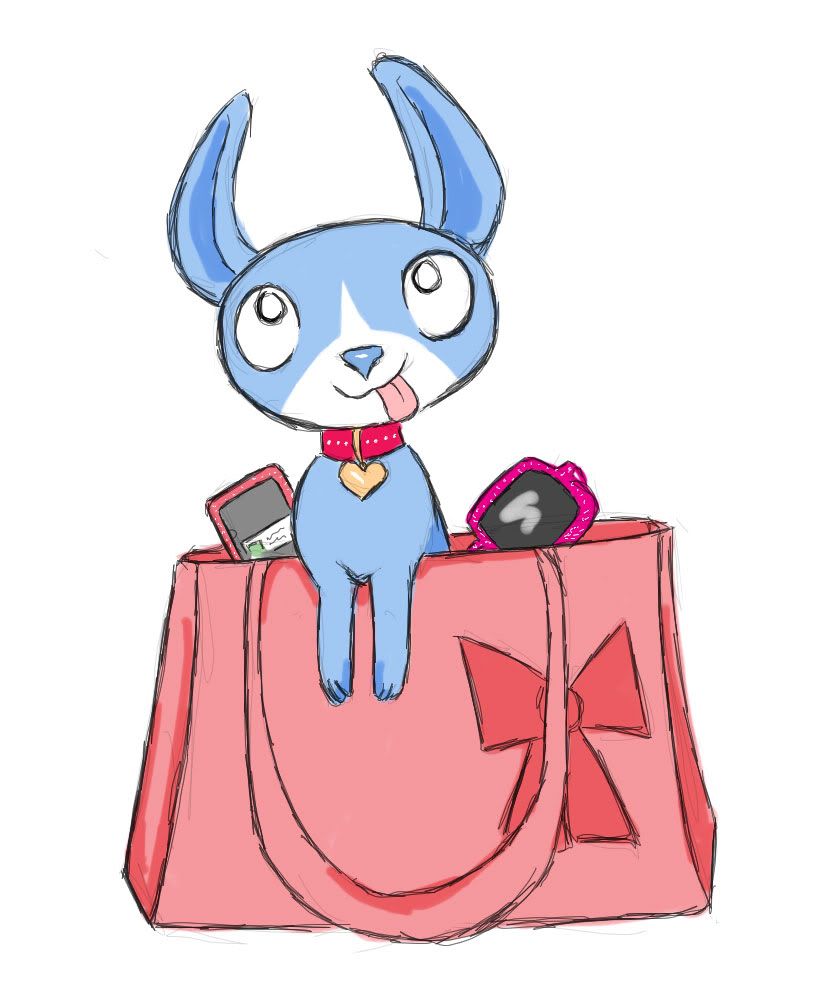 By now, you've probably noticed that I've got this totally adorable dog-puppy-thingamajiggy chilling out in my handbag. That's Char. He's a Spardel and he's a total mental case. I mean, just look at these vacant dumbo eyes of his, and his stupid little tongue! He's my very own little idiotface. Plus he makes a great fashion accessory! I feel like my outfit just isn't complete unless I'm toting lil' Char here around with me.
The best part is that he functions as even MORE than a must-have accessory: with him around, I'm never without a little friend, no matter where I go. I'll admit, when I first got him, I wasn't really thrilled - I mean, animals, girl! They're dirty and smell like literal poop and they shed nasty fur all over your clothes. Seriously. When Daddy first brought Char home for me, I nearly had a panic attack because I mean, who needs all that stress? But now I'm super-glad that I've got this mini dummy around. I wouldn't trade him for the world.
Besides, the maid cleans up after him and I spritz him with Prada Candy perfume to make him smell acceptable, so I've basically achieved like the most perfectest pet situation ever. Isn't that right, Char?
Oh, and on September 28th, 2012, Char won the Petpet Spotlight! Now he's a totally famous little idiotface. I'm so proud.
♥ Portraits Of Moi ♥
Oh, you've just got to see this. It's my little collection of art that's been drawn for me! People seem to really like drawing me, which totally isn't surprising - I mean, I'm pretty freaking adorable. Who wouldn't want to draw me? Honestly.
Anyway, whenever I get a portrait done, I add it to my lil' gallery right here so everybody can gaze upon all the eye candy! Trust me, these artists are seriously fly little darlingfaces for capturing my devastatingly cute looks and ridiculously glitterlicious personality so well.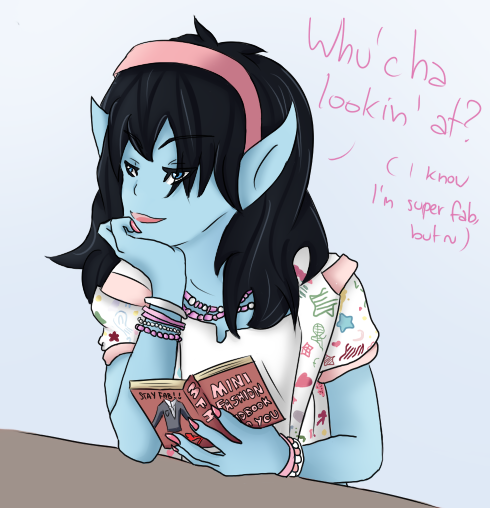 ♥ Stay Fabulous, Cupcake! ♥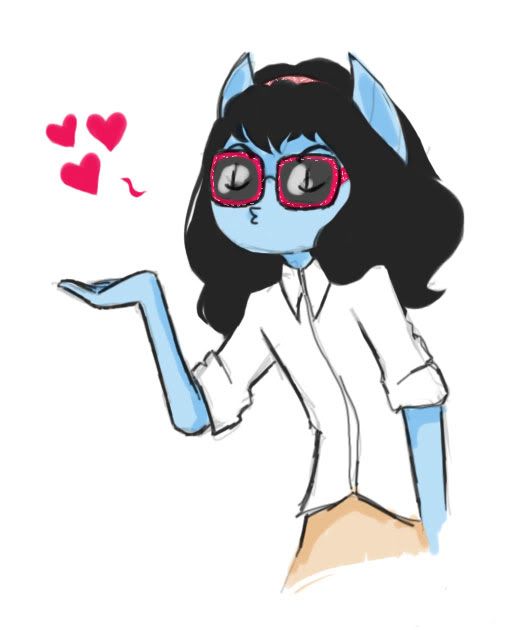 Well, thanks soooo much for hanging out with me today, hun! It's been swell. Maybe next time, you can come over to my house. I'm probably going to be having a party there in like a week since Daddy's going away on a business trip. It'll be basically an intimate gathering, just my closest friends - but you're pretty cool so why not pop in? Just make sure to wear something worthy of being in my house, 'kay?
...Come over to your house sometime? Um. Baby? I'm sorry, but I'm really not interested in seeing how the other half lives. Oh, it's nothing personal, I'm just kind of delicate, ya know? Got to take care of lil' old me. You know how it is. Anyhoo, I'll see you round, cutie!
Oh, and before you go, you should totally let me give you something to remember me by! One of these lil' teensy banners will look totally fab wherever you want to put it. Go on, take one before you go, you know you want to!
♥ Links and Credits ♥
While I've got your attention, you should definitely go check out these other fabulous petpages! They're almost as adorbs and generally sparklicious as me - and that's really saying something.
~~~
And oh, by the way, Daddy says I absolutely have to thank this babe for helping me make my page here look just as faboo as I am. Without them, the freaking maid probably would have had to write out the secret pagey-wagey code for me and it would have turned out looking all poor. Who needs that?!
Layout by Sugary Premades

Smooches, peasants.