Status: Chapter 1 & 2 & 3 & 4finished, starting on Chapter 5! I'm on a rolll~ ;D
I will be updating the chapters each day so please check back if you're interested! =)

Chapter. 1- finished 10/26 @ 11 PM
The Roots


Take time to smell the roses

- Proverb

Rose, where did you wander off this time? Do you realize what time it is?" my mom barked at me.
I'm sorry, I saw the perfect roses in the garden and the sun was so warm. I must have fallen asleep," I replied, looking down at my shoes.
How un-respectful, you must learn to be punctual as a formal young girl in the future. Go along to your studies." she said with a stern face, swishing her satin dress around to make a big deal.


To be honest, I was in the garden, but was talking to Puschelhasi, my lovely plush toy bunny. But in reality, I didn't want to go home and study "The History of Kings and Their Great Deeds and Legacies" because that stuff bores me to death! Nope, I'm not reading that stuff! I was in my secret garden place, which is behind the rose bushes where no one can really see me unless they look carefully. My hiding place is pretty huge so I've built it into a little work room place where I can sew in peace, instead of having my parents or tutors yell at every single thing I'm doing wrong.


My mom wants me to be the perfect little lady she was when she was a kid: elegant, socially intelligent, charming, knowledgeable, and talented. She could play 4 different instruments (the harp, the piano, the lute, and the violin) while also singing in that brilliant voice of hers. Me?? No way! I was forced into all those instruments, none that I found a comfort to except the harp, because it's very stringy. But I only like strings because they can be threaded into other magnificent things. From such simple threads to cardigans, woolen coats, lace, beautiful dresses! I wish I had the freedom to decide what I want to be.


I really want to go into clothing design and business so I can make a money off of it. Every night I can't sleep because so many patterns and images flood my mind each night. Sometimes when the maids are asleep, I take my secret match and light up a candle to draw on in my notebook.


The only problem is, my mother doesn't think it's very "lady-like" creating my own business because I'm not a boy. I keep on saying, my brother gets to learn more things than I do, he gets more knowledge, and he gets all the fun! And why? My mother says because I wasn't born a boy! Which really frustrates me.

I trudged up the stairs in a "lady-like" monkey manner, I avoided all the maids and plopped into my velvet plush bed. The picked roses on my night stand smiled at me, as if they knew something I didn't.

If only I could be as carefree as them...



Chapter. 2- finished 10/27 @ 9 PM
Extending.


Nestled in my secret place, I was working away on a lace dress, my newest project. I had saved for years all the lace sent to me by relatives and suitors just to make this dress. It would be quite revealing in the back, but delicately sender and covering in the front. I really don't understand all the fuss in not being able to reveal anything, because in the summer, it is absolutely ridiculous to have layers and more heavy layers practically glued onto my ribs with my own sweat, not even mentioning that tight corset. The fashionable style is so strange but that's only because the princess is the trendsetter for everything. I hope to change that by one day tailoring clothes for her.

Stitching every piece of lace part by part was quite painstaking as my design was quite intricate, but I believe if I were ever able to finish and auction off this piece, the price would be fetch a price equivalent to the local swordsmith's yearly pay, perhaps doubled. I wish my tutors would teach me something interesting, like marketing and creating businesses, instead of forcing me to memorize who died in what year. As if I give a pretty button for any of that!

Actually, I've been thinking that I'd open up my own private company except publish my works under a secret name. That way, my parents won't be able to identify me at all and I'll be earning pocket money to buy other fabrics. And I already have so many (might I add horribly designed) dresses people have sent to me to use as my starter up fabrics. Hmm, what to call myself... I'm the rebel of my family haha. My creative ideas are all apparently against tradition. RebelRose? UntamedRose? No, those sound rather uncivil almost… I looked to the skies for an answer and laid down my work as the serene clouds floated by. Over yonder was a darker patch of stormy gray, threatening to release rain on earth. Ah! Maybe SturmRose? Yes, that sounds about right.

Not too shabby of an idea hmm? I'll show the world that girls can not only be pretty, but also intelligent too!


Chapter 3- finished 10/28 at 10 PM
Crumpled


I couldn't focus on anything during my lessons today. Words like reform, war, and empower drifted through my mind but everything instantly came out my ears. As my tutor droned on, I just couldn't wait to zoom out of this seat to plunge my pen onto the paper and write my ideas down.

Lady Clavin, are you alright? I said several minutes ago that today's lesson was over. You seemed troubled, is there anything I could do to help?" my tutor said with falsely concerned face.

No, I'm quite alright, thank you very much. I was just distracted by some thing out the -blocked- You are dismissed," I replied, tightening my lips as personally, I was annoyed with the people in the castle who pretended to be kind to me just to tickle the money out of our pockets. And fact- his old face was pitiful.

Thank you Lady Clavin of Nyor. As long as you understand His Grace honors me to pass my legacy of knowledge to you, please take care," he said in a passage visage and bowed, gesturing for Rose to go out the door first.

Ughh, I can't take these bad actors anymore. They could at least try to seem sincere, but nope, it's all about respecting the higher status because of money. As I rushed through the second corridor and up the stairs to my room, I flung the door open and found my mother standing over my desk, a stoned pale look masked on her face.
Rosalyn. Emileé. Clavin," she hissed through her teeth while clinging onto several loose papers. "These indecent drawings. Explain yourself!" she said calmly as her eyes flared in hidden rage.
It's art," I replied curtly, twisting the ribbon around my waste in the back. I bit my cheek inside and hoped I didn't look too shameful.
Disgusting, vile art that does not belong in this household! These fabrics, the shortness of the dress, what it reveals, all drawings if released to the public would kill our good name!" she shouted as she wringed the papers in the air in slightly disheveled hair.
…do-…" I stuttered. To be honest at this moment, my mother was the only person I was afraid of. My father, I knew was in good terms with me.
What. Spit it out," she seethed, clutching her dress.
Don't harm those papers…" I managed to say.
Oh? Are these important?" she looked at the array of spread papers. She gathered all of them together, looking through them with her hawk eyes.
And then she broke my heart. Or something like it. Well I felt a searing pain in my chest, does that count?
She had ripped all of my designs all at once in a stack.
Tears welled up in my eyes.
Can't help…
They're overflowing.
Dang it, look brave!
Our virtue, what your father and I painstakingly built with our earned credibility, is not going to be ripped into shreds like these pathetic papers. Not my hard work beloved," she said as she tossed the ripped papers onto the floor and whipped past me, her 'Leidenschaft der Lilie' wafted past my face as if slapping me.
All my work gone… I stood at the door way in shock as maids shuffled into my room to clean up the mess.
Leave, all of you," my voice managed to crackle. "Yes Lady-" "Now," I commanded, forcing their half curtsying pose to scurry out.
Slamming my door shut, I scampered past my destroyed life and plopped head first into Puschelhasi.


Chapter 4- finished 10.28 at 11:30 PM
Burns.

We must embrace pain and burn it as fuel for our journey."- Kenji Miyazawa

Did she think that her sudden abruption would deplete me? No, the Clavin blood floods my veins; that same fiery fiest runs in me too. The following night I stayed up late and wrote out all my plans in my journal that I lock in my special rosewood box- it's not like anyone would read it anyways. I on purposely filled the first and last few pages with nonsense about pretty flowers and butterflies to belie the hidden writing in the middle just in case. I let out a long sigh, as everything would depend on how quickly I finished the first starting dresses. By perhaps in 5 or half a year, I would be able to open a store, buy materials, and hire a trustworthy someone to run it. Money wasn't a problem: I had way more than just "pocket" money- actually, the little money I would withdraw would only be the smallest fraction needed.

The night was unusually quite, void of the usual hooting of the nearby, and I've never felt evermore serene than now writing out my true emotions. Ideas engulfed my feathered pen and paper, pouring out as naturally as a fountain created to recycle water. For once, I felt that what I wrote was so easy to do compared to all the things I've done before, except sewing. Puschelhasi sat patiently on the edge my bed leaned against my pillows, smiling ever happily as usual. I bet my mother paid the maids to be quite on the whole ordeal, and for once I'm glad that no one's interrupting my thoughts. They all think I'm sobbing and bawling over everything, but no, I'm only getting stronger. One day, I'll show you all. I promise.


Chapter 5- finished 10.30 at 12 PM
Weary

Rosie, are you sick? Are you contagious? Are you going to die??" Renee, my younger sister said with her puppy eyes. Clinging onto my bed she said knowingly, "I heard that Maman got mad at you.

Nonsense, I'm well except for my massive headache. Why aren't you at your studies?" I groaned, my head throbbing as I struggled to sit up in my bed.

Ah, about them... I felt that I should visit my dearie sister instead since she's unwell," Renee said twisting the frills of the bed sheets.

Your studies are more important than I am, but thank you Renee. Now run along," I tried to give her my biggest smile.

If you say so," Renee replied, skipping out of my room, her curls dancing in the air.

Now where's my journal... Aha! Everything's still here. I must have stayed up too late last night. Probably got 4 hours of sleep, so no wonder I feel all crummy.

I reviewed the plans and goals for myself and felt sated. For once in my life, I felt so proud of what I accomplished on my own behalf. Before, I only received partial credit for the things I did, even uni-back riding; I wasn't amazing at it, it was my "oh so superb" teacher who gave me all my skills. Yeah right. I'm so tired with not feeling appreciated. Hopefully when I make it large, I'll be able to be venerated by the people who love my designs and clothes. Well, I think I'm going to sleep in today and call it a sick day. I'll start with everything hopefully by tomorrow...

Last updated Chapter 5- 10.30.09 @ 12:30 PM.

My Art
Please drag into URL to make the pictures larger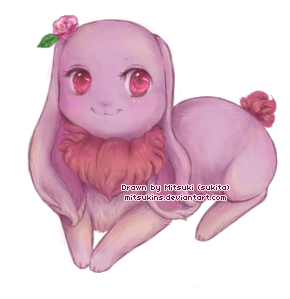 Oh man, this picture must have really taken me 5 hours because the shading was really difficult. But I love this one so much!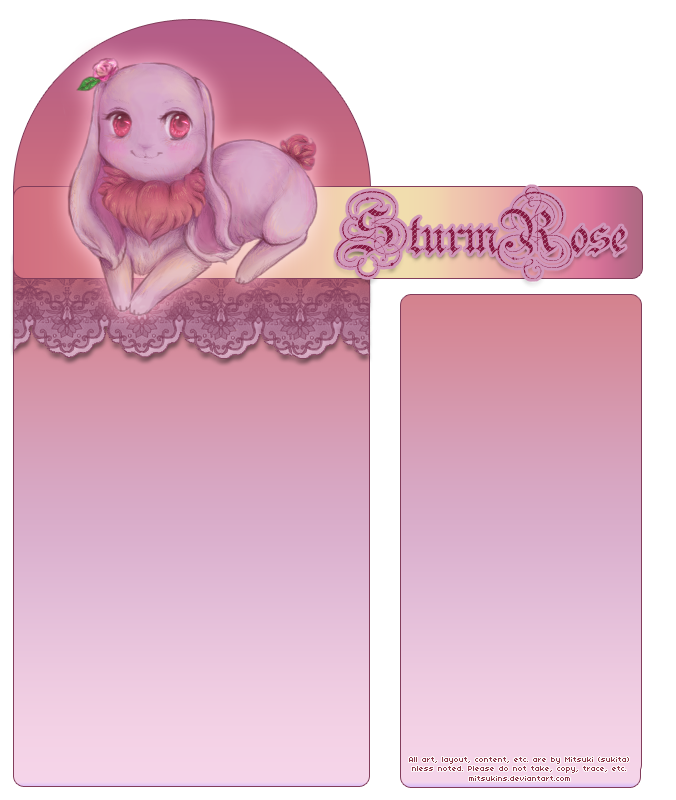 This layout must have taken me a good 2 hours or so, mainly because coding it was pretty difficult.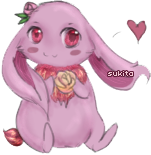 Usually adoptables aren't so hard but this one took me a good 30 minutes to finish.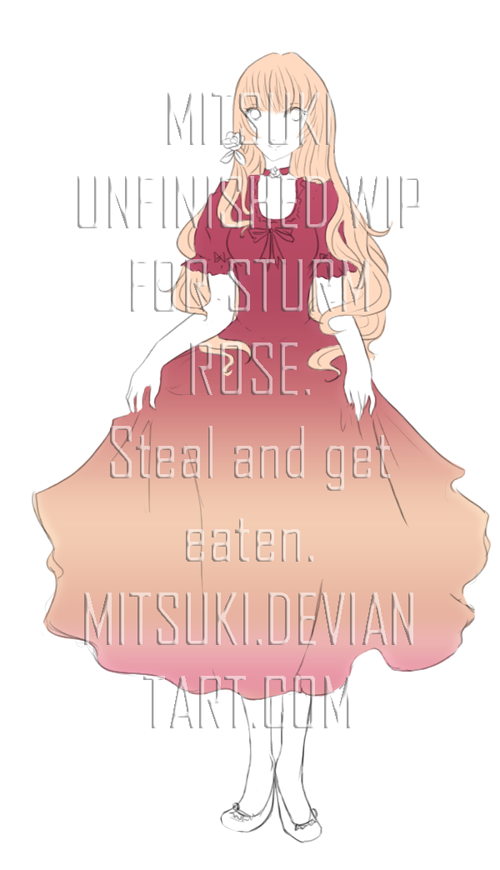 Rose's anthro (human look). It's not finished yet, but it will be!!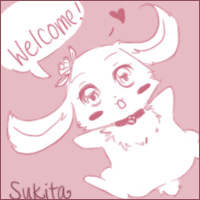 Each one of these took me 20 minutes, and I love this one the best!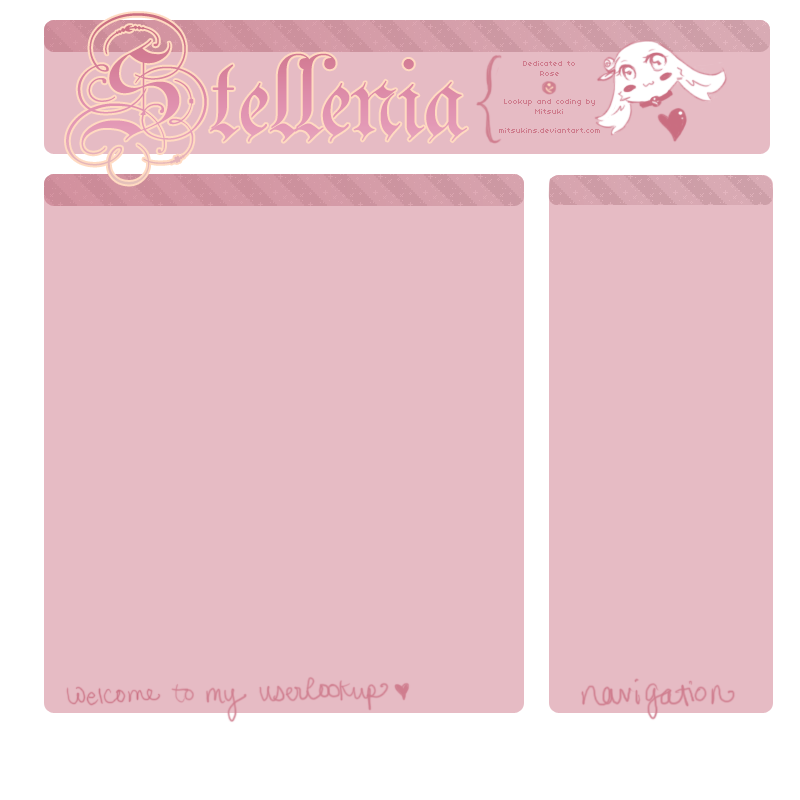 This is my user lookup dedicated for her, which took me an hour.
Awards
Here are some awards I won simply because I'm lovely. 8D

Adoptables
Rose and I collected these throughout Neopia!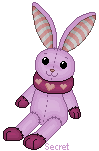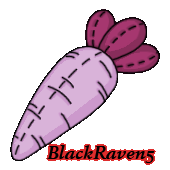 Fan Art
These below are lovely masterpieces by my friends~! Thank you so so much I LOVE YOU GUYS!!!
A chibi Rosie by Clou!
Amazing picture by Keruha~!
A custom bunny adoptable trade with Dorothy!! (rawrimakitty)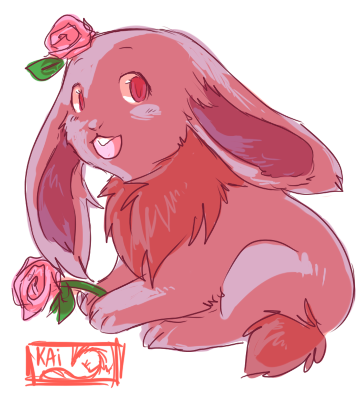 By Kai! Thank you!
By Aspie~ *o* -loves you-
By the lovely Yuzu!!
http://i244.photobucket.com/albums/gg22/Tribbith/th_Rosalene2.png
Farewell
Aww are you leaving? I'll miss you a lot!
Here, take this button to stick onto your own pets so you can visit me anytime!!




http://i248.photobucket.com/albums/gg180/mitsukins/sturmrose5050out.png




Credits
Art, Layout, Coding, Content ALL by Mitsuki (sukita).