I was born half lost desert from my dad's side and something else from my mom's. I have a moon birth mark on each side of my shoulders (facing the opposite direction on each side, to show that the moon has crescents on both sides) for one reason... I
usually
come out at night and run in the moonlight. I am strongest at night and weakest when the sun is rising full of reds and oranges.
One night my parents decided I should leave and start my own pack. That was the last time I saw them. On my search for other lupes (at night), I spotted a pack. I ran up to the pack not knowing lupe packs won't always except outsiders unless needed. The alpha attacked me knowing I was weaker than him. As fast as I could, I ran deep into the woods and barely escaped the pack leader! He left a scar on both of my back legs. Wounded, I lifted my head and howled.
As I howled I could hear other lupes howl with me. I noticed the direction they were coming from. I tried to walk, but limped. Luckily, the lupes weren't that far. Through the thick forest I found another pack. Almost imediatly, I limped back into the forest but the alpha spotted me. At that moment I knew the same thing was going to happen, but it didn't. The alpha talked to me calmly and noticed my injury. The alpha accepted me in his pack. Joy rised in me and I felt safer then ever! I wanted to leap with joy but felt the pain of my injury so I curled up next to a tree and slept.
3 months later I was doing fine in the pack untill I over did
EVERYTHING
. That night I challenged the alpha lupe, named Comet, in battle to claim place as alpha. With a number of slashes, knawing, biting, scraping, and clawing I lost. With my head down low, BlazeComet left two scars on my back and banished me never to return again. From that moment on I kept searching for another pack or lonesome lupes who needed one. Then, one month later I noticed there was another thing I was missing. Love.
After a few more months I figured out I had a sister. She was only 1 year younger than me. I was
furious
at my parents for not telling me. You want to know how I figured this out? Well, my sister told me when she met me. Obviously, my parents told her about me. I couldn't believe it because she looks
nothing
like my... excuse me... our parents. Eventually, I heard that my parents' owners painted my mother Faerie and my father Darigon. Everything started to make a little since after my sister told me that part. When I told Lupepower she thought Kahmit (my sister) had the wrong lupe. Kahmit proved to us by telling the
full
names of our mother AND father to us (they have some pretty interesting names). At that moment I knew she wasn't lying. Lupepower then offered to be her owner and make sure that I protected her.
As I learned more about my sister, there have been some powerful memories. First, I learned she had some very... odd wings. They were like "Spirit Wings." Nobody can touch them (not even herself) and they don't touch her. I know. Odd, isn't it? Yet, they can lift her up in the air with 1 flap. The second thing I learned about her was her "Sun Symbol". It means that she
ONLY
comes out in the day.
ONLY
in the day time. The latest she has stayed out is 6:38 pm. Since I
USUALLY
come out at night, we don't make contact much. Except for one thing that I'm going to talk about later. I also noticed the stripe on her tail. Never new why she has that and she says that she doesn't either. I don't believe her though.
One morning... you know what, nevermind. That is
too
horrible. My sister might explain it to you though. Maybe.
The story is not over yet. I have finally found love! I will howl with joy forever. I will almost always be cheerful for now on.
Almost
always. I still am missing one thing. My parents. If only Kahmit will let me know where they are. For she is the only one that knows. Right now I have most of my life with me.
Pleasure
, I love you! I will always be there. I will never leave you. We will always be together.
The story will always continue. I have found my parents now. We are a full family. I can not end this. So, I just won't say anymore. I'll let you be. Thanks for taking the time to listen to me. It was a long speech, now it is over. At least, the speech is. *winks*
My Lupe Awards
What you need to know
These awards are only for lupes. Sorry.
No stealing or stealing someone else's. You know, the ordinary rules of artwork.
Ok. Now, if you would like to apply for them, you don't need any particular subject. Just your average "Award" or "Storm's Award".
Pease include all of these in your neomail: 1)It's Storm's Award you want 2)Which lupe's petpage I should look at. and 3)What nickname you would like Lupepower to use
Please note that it's mine and Lupepower200's opinion on whether you should get the award. We are not strict. :)
Neomail Lupepower here
Gold Tail Award
To get this award you must have an excellent lupe design (picky) AND an easy-to-get-around and great Petpage. If you fail on the petpage then you can still earn this award if your adoptables are great.

Silver Tail Award
The Silver Tail Award will be rewarded to you if your lupe design is great (picky), but not SO much your lupe's petpage layout and/or adoptables.

Bronze Tail Award
Not the best award out of the three but to earn this award you have to have a great petpage layout and/or adoptables, but not SO much your lupe's design.


DON'T TAKE ANY OF THESE AWARDS WITHOUT PERMISSION. Otherwise, your account will be frozen for stealing art work. For all others, if you ever see a lupe with one of the awards and their lupe's name isn't on it, report them straight away. If they are not linking back, please neomail Lupepower200.

Lupes Who've Won My Awards

Kalilinoe
Webbu
Courtney_1205
Corjax
Reneselle
Telnavozi
Spirits_of_light
Miroku13245
Alithyme
Stargentain031394
Yoruzsu
Mahatmita
_Midnight_Star_Here_
GollyItsALupe (Kiba)
Fenrir_033
Allyne08143
Shadowliier
Gintina
Shadowpup179
Sykadelichund
Firefox_Dream
Awards I Won/Earned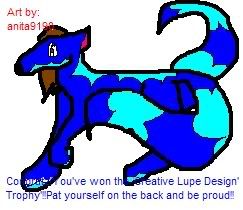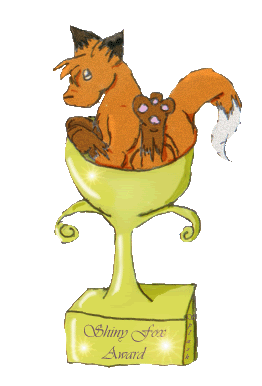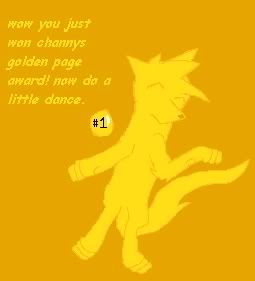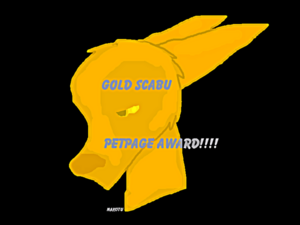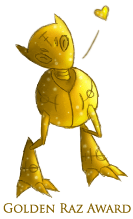 Free Awards