welcome to my food club bet page!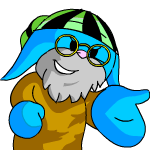 I started my Food Club "career" by blindly following other people's bets: I had no idea what I was doing LOL Little by little I started to take an interest in why the bets were made the way they were. A great thanks for that goes to Garet's commentary on his page every single day! Then in midMarch 2017 I made my own bets first time ever. I didn't win anything that time but it was a start. I kept following others' bets for most of the time but every now and then I made my own bets by altering other bettors' bets. At some point I found Marie's page and I began to study those odds more carefully and got the confidence to make my own bets without the influence of other bettors. And on summer 2018 I suddenly noticed that I enjoyed more of doing my own bets from scratch than following others and so I created this page at the early days of August :)
My betting style is rather conservative. I like covering safeties and I pay close attention to FAs and to previous win percentages. But even that I say so, it doesn't mean that I always bet like that! Sometimes I make somewhat goofy bets and sometimes I'm too lazy to think through the more complicated sets and just follow others LOL But usually I don't skip days unless I'm on a holiday trip or there is some other force majeure going on. The time I get my bets up depends greatly on my work shifts: sometimes I have them up around 1 am NST, sometimes just a little bit before the gates close. I might not have yet learned the FC "slang" correctly and I'd be very thankful if someone corrects me when I use some term incorrectly. Also huge thanks to Izzy for teaching me so much about FC since I started to post my bets publicly!
REMEMBER: if you choose to bet as I did, YOU ARE FOLLOWING THESE BETS AT YOUR OWN RISK! I'm not to blame if you lose your neopoints because of my bets; if that's the case then I've lost too.