After following that last link you feel a bit woozy... you seem to be on a cliff. The long, straight stretch of grass-smattered stone stretches out in front of you, the end a sheer drop of about fifty feet into a large, grassy plain. It is sunset.
The faint sound of thunder fills your ears, but... there are no clouds in sight. That's weird, because it's getting continuously louder. The sound seems to be coming from behind you-- oh no.
WOOHOO! The buck shouts, traveling at incredible speed. His (mainly) maroon coat shines in the twilight, he obviously takes good care of it. But it's not his appearance that worries you. He is travelling at an incredible speed, and dosen't seem to see you.
You barely have time to get out of the way as he zooms past you, covering the last two-hundred something feet to the edge of the cliff in milliseconds. As his hooves leave the ledge, the crimson wings on his back open wide. The wind does not catch them, though, and he drops out of sight.
Quickly you run to the edge, much less fater than he. Just before you look over, though, the buck sooms up into the air in a flash of reds and purples. He glides around, and, seeing you there, lands lightly back on the cliff ledge.
Hey, He says, out of breath and folding the items of flight onto his back for safekeeping. What brings you this south of Meridell?
You begin to answer, but he stops you.
Dosen't matter. It's getting late, and we're too close to the Haunted Woods for you to go wherever you were going safely. He looks at you curiously, brilliant orange eyes glittering handsomely. I'll let you know a little about myself to pass the time. I'm Dalton.
He smiled, dashing in the waning sun.
(You can find that refrence pic of me here: http://i193.photobucket.com/albums/z227/arcenyk/daltonleap.png)
As he leads you along, he pauses, stopping to smell a flower that stuck out over the path the two of you were following. His long chin fur brushed up against the petals while his nose delved deep inside the exquisite flower.
Ive always enjoyed flowers... I keep catalogs of the ones I see. This one is particularly nice... like music to your nose, you could say.
He flapped his small wings absentmindedly and continued on.
A story about crime, passion, and triumph over evil? Naw. A story about Dalton? Sure.

He smiles again. All you'd ever want to know about me.
Age: Young Adult
Gender: Male
Species: Ixi, dur.
Romance: None
Coat: Halloween
Eyes: Brilliant Orange
Personality: Sly, Intelligent, misleading.
He begins to mutter to himself. Idiotic? Ugh. I can't believe her...

There's some awesome stuff.
Awesome stuff like running; Napoleon, my Djuti; running; chocolatey things; Pie, my little sis; flying (if you can call it that); the sun; my wings; my height; and running really fast.

There's also some not-so-awesome stuff.
Not-so-awesome stuff like water; overcast days (what a waste of sun!); loud noise; small spaces; the fact I can't really fly; and my height.

The Djuti on his shoulder flutters around ueasily on his shoulder, and suddenly you realize it has pictures in its mouth.
Ah! Yes, thanks Napoleon. These are the neopets I live with. I hope you can meet them sometime.
| | |
| --- | --- |
| | He pulls out the first picture. There's Pie, My blood sister. She's the more rambunctious of the two of us. I absolutely love to mess with her. :D |
| | |
| --- | --- |
| | Now the second. Then there's Zaestral. Hardly ever does anyone see her. She's always spending time in space, and she dosen't breathe like normal neopets do. Sometimes she worries Arson with her long absences, but I'm always sure she's fine. |
| | |
| --- | --- |
| | In pulling out the final one, you don't even get to glance at it. He throws it on the ground and stomps on it before you get a chance. Sorry. Cerbaeric. Please don't ask me about him. This embodiment of heresy has no place among our family. |
After concluding his short presentation, he takes a deep breath and sits back on his haunches.
I haven't really met anyone yet, apart from you. If you'd like to roleplay, just Neomail Arson.


The Djuti on his shoulder gives him a stern look, flapping its wings and poking the side of Dalton's head.
Oh, yes! I'm sorry my friend, I completely forgot!
He motions to the ruddy bird on his shoulder.
This is my petepet, Napoleon. This little guy is amazing, gifted with flight and can always swipe me the best hot dog from that Mynci in Neopia Central.
He laughs.
The long and short of it is, he's always at my side. You see this guy flying around, I'm not far behind. To the side, he says Can you believe he's faster than me?
Mmm... plushie ixis. Let me lay down some rules, though...
-DO NOT use these in the BC or Art Gallery.
-DO NOT remove the username.
-DO NOT edit them in any way shape or form.
-DO NOT remove the link back.
-DO NOT take a custom that is not yours!
Customs are [Open][Closed]
(Arson prefers trades over requests, but either is still fine!)
Normal Colors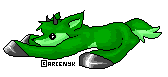 Customs

Non-custom

His silvery hooves pushed forward a piece of cloth, and you knew it was time to say goodbye.
Take this with you, to lead someone else here. I don't quite mind the company.
He winked, forcing you to swoon as you took the patch.
Well, enjoy the rest of Neopia. If you want to talk again, you know where I'll be.
He smiled and vanished, almost as quickly as he came.