peophin plushie project
Hi! So clearly I like Peophins and stuff. I am also a crafty person and have always wanted to try my hand at making plushes. On
July 7, 6:23pm NST
, I decided to make a plush Peophin. Because, why not?
All progress pictures are taken with my phone and edited in Photoshop to attempt to color correct, but they're still pretty terrible.
I dug through my fabric box and picked the softest materials I could find. An old pair of sweats from Sea World, some extra flannel from making pajamas, and a cute simple polka dot pattern were the winners. After all, a plushie should be cuddly, right?
Before I start on the real deal, I decided to use some scrap material to make a small scale version of the plush. This is to practice techniques, get a feel for the pattern I will have to create, and see which seams I have to sew in what order for it to turn right-side out properly. I don't have much experience sewing plushes, so I'm basically learning on the fly.
The first version, made out of green and white checked material with cute little moose, has been dubbed Frankenphin. She was started on July 7th.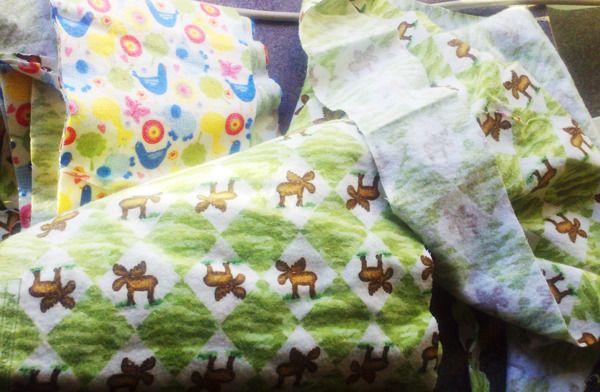 The scrap fabric I'm using to make my mini-plush. I have pajamas made out of both :)
It may not look like much, but you'll have to take my word for it that this is a head. The muzzle is a bit daintier than I wanted because I didn't plan for much seam allowance.
Front view of the head. The panel for the top of the head was too wide and gave her a fat face so I snipped it down the middle and sewed it thinner. That's why it's all lumpy.
WHAT IN THE HEY- Looks weird, doesn't it? This is after I finished sewing the neck onto the head, still inside-out. Yes, those are staples along the top. It's only a practice run, leave me alone.
Tada! Kinda looks like a horsey thing, right? I hope?



She only has one head fin and one ear, partly because I am super lazy and partly because... actually, I'm just lazy. The fin was a huge pain because of the teeny opening I had to turn it right-side-out, so it will hopefully be much easier in larger scale. She's cute, I like her!



Continued July 8th


Starting the process of attaching the body. I tried three panels for this: two sides, one chest/belly. The concept worked well enough but I don't like the position.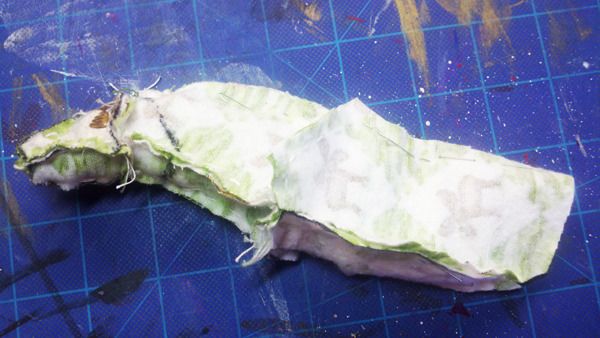 Body attached and sewed stapled up. Bottom picture is of her belly.
AAAHH WHAT IS GOING ON!?!? Just flipping her right-side out. Can't be comfortable.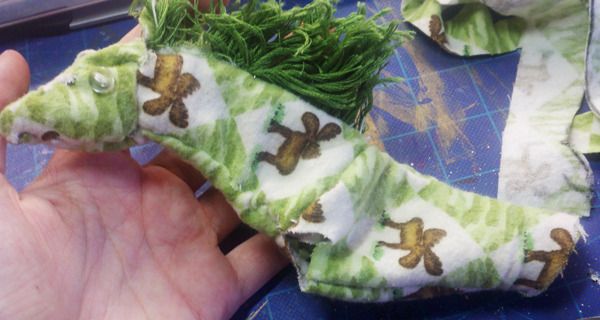 Huh. Not too bad. Not the greatest, but at least I'm comfortable with the direction it's going. She is just a practice plush after all.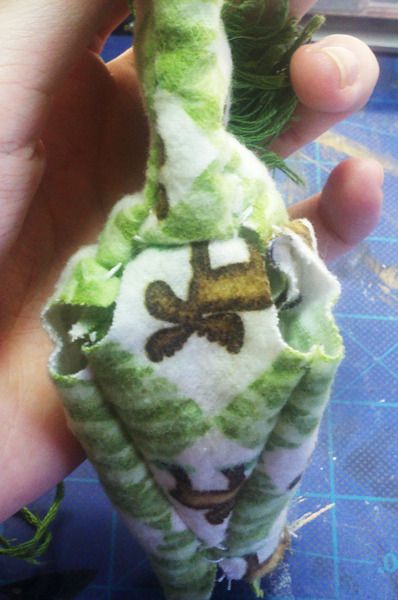 With some scrap fabric stuffed in her! First look at what she looks like with actual stuffing.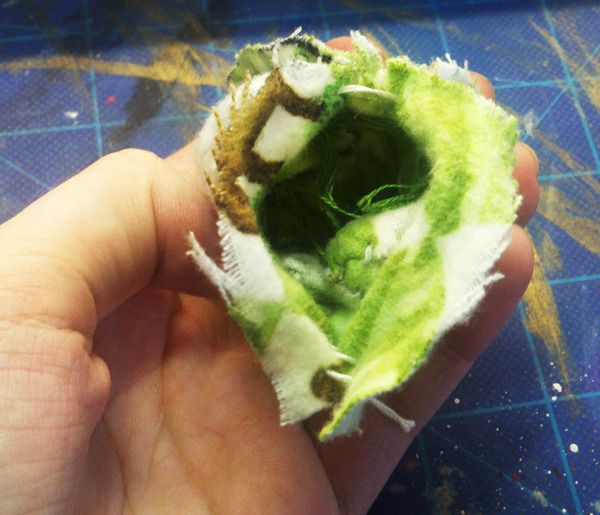 Back inside-out for more sewing!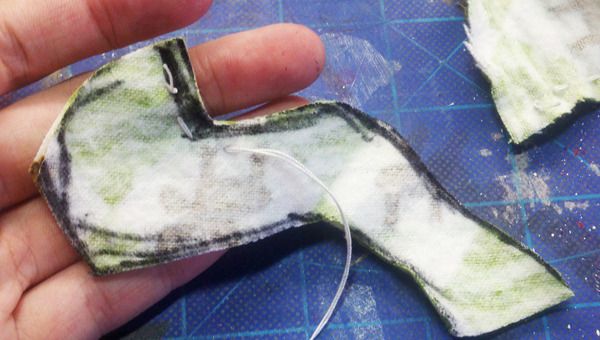 Really getting a leg up on things now! ... Anyone? No? ... Okay.
My first significant mistake. I sewed completely around he leg instead of leaving it open along the bottom where the hoof would attach. Had to backtrack and remove stitches.
Good to go again!
Leg done! Decided not to do a hoof on this girl. I'll save that for verson 2.
I find this both hilarious and terrifying. *waddle waddle*
Voilà!
Final thoughts on Frankenphin
About this time I decided I was comfortable enough with my progress that I would dismantle Frankenphin and start on version 2.0,
Flowerphin
. I found Frankie more slender and lithe -- if a plush can be lithe -- than I initially set out for. This was a result of not allowing for enough seam allowance. I didn't cut the pieces big enough.
It was tough saying goodbye to Frankenphin, but she will live on... I'm using her pieces to create the pattern for Flowerphin!
I continued to work on Flowerphin shortly after dismantling Frankenphin, but didn't get around to posting the pictures until late February 2013. Shameful!
One leg, incomplete neck and body, no tail, no head fins. Pretty sad.
Comparing Flowerphin and Frankenphin.
And... that's it for Flowerphin. Pretty anticlimactic. She's basically identical to Frankenphin, and it's been so long since I've worked on her that I don't really remember what I was doing different with construction. So, on to Biggerphin!
Larger than both Frankie and Flower, Biggerphin will hopefully be the last step before creating my big squishy final Peophin plush.
First up, cutting out the patterns!
ALWAYS use caution and have an adult supervise when using a crafting knife! Those things are sharp.
I thought his head looks a little small, so I cut out a larger one.
Ruler for size reference.
Patterning his tail and cutting out fabric comes next!