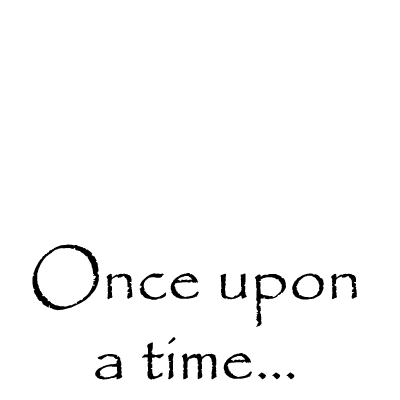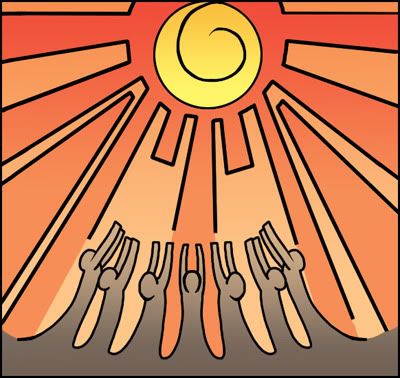 When the world of Nede was first born, the people worshiped and showered their creator with gifts and prayers and their god answered with blessings upon their lands. It was a golden time, a moment of halcyon for the people of Nede and they lived happily every day, knowing their god was there.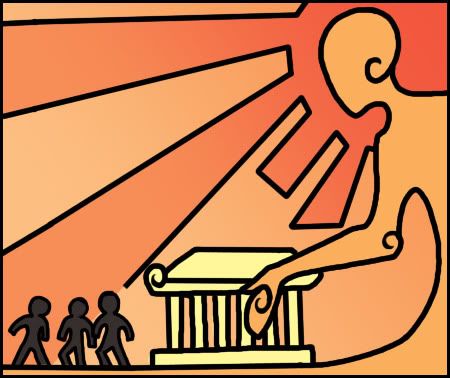 But this bliss did not last, for as time passed, humans forgot about their god and soon became arrogant and greedy that they turned their backs on the creator who had given them everything.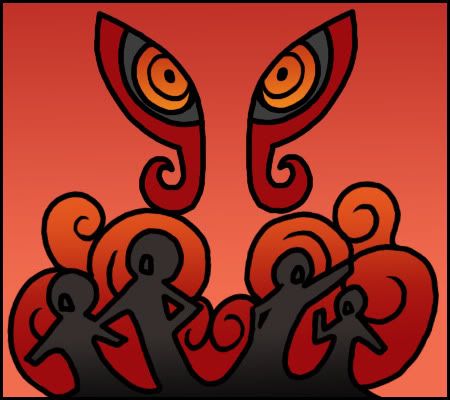 The god grew angry and cursed the world he created and all the people of Nede. He punished them and burnt the lands that he had once blessed. The cries of agony were heard day and night as their never-ending suffering only grew with each passing day.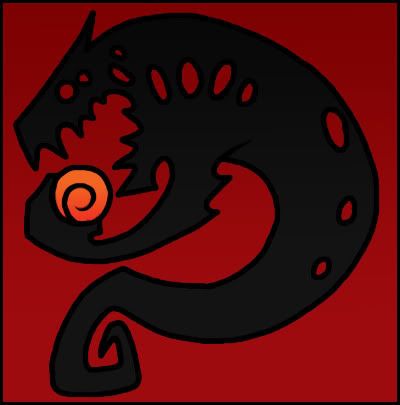 Despair covered the world and hope disappeared under the shadow of their sorrows. Fear ran through their hearts as darkness covered the once brilliant world. The people gave this pain that was like a famished monster the name 'SIN' as it hungrily devoured the remaining light.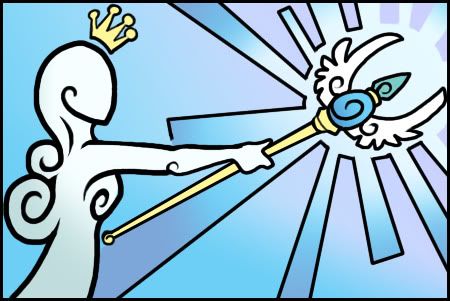 The cries of despair reached the ears of the mother of all, the goddess of creation, and she looked down upon Nede with sorrow. She banished the young god from the Heavens to the mortal world and to atone for his deeds.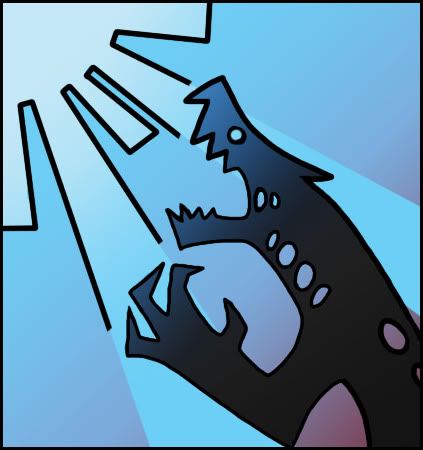 The goddess then sealed the beast and placed its soul into a jewel. Light returned to Nede, but the shadows that had befallen it would forever scar the once beautiful world.
The goddess granted the creature known as SIN a second chance. She sealed his power away and placed it in a temporary vessel, never to be released until he could be redeemed for his actions.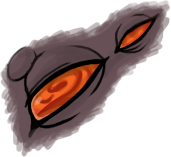 And so begins...
They're locking up the sun
the light of reason gone
He looked upon the horizon, golden eyes peering into the depths of the sunset. As the last rays slowly dimmed and the warm hues slowly transformed into the beginning of the night skies, he turned around and began to trek back down the barren hillside he had stood on just moments ago.
His paws made no sound as they softly stepped carefully over the uneven ground, his long tail dragging behind. A cold breeze ruffled his fur as the skies slowly grew darker with each passing minute and the stars slowly began to blink into existence. There would be no moon tonight, so the stars would be his companions along his journey. His impossible journey towards redemption.
Though he had been given a second chance, what good was it if he had no idea what to do with it? He lifted his head and gazed upon the Heavens, his breath coming out in wisps of steam in the chill of the swiftly approaching night.
He was a monster, a fearsome and deadly creature to all mortals that walked the earth. He was the incarnation of the evils and malice that had entered the hearts and minds of the humans when the young god had rained his wrath upon the mortals. He was the blood of innocents, slain by the shadows of the darkness that had wounded the world of Nede.
He was sin, and as he wandered further into the shadows of the night, he wondered if there was truly redemption for him out there...
n' hope has been successfully undone
The goddess of creation couldn't fully destroy SIN. The great evil had become so powerful that her own powers could barely overcome the mighty beast. Her eyes filled with tears as she watched the monster tear through the world her son had created, its mouth greedily devouring what little hope was left in the world. To the gods, the creature was an abomination that needed to be eradicated, but to the humans, the monster was an invisible enemy. They only felt the suffering from the crimes inflicted by fellow men, but they had no idea that their adversary was far more monstrous and vile than any human could ever be.
Her saddened eyes gazed at the horrifying beast, its form a mass of shadows and its eyes were only pinpricks of white as it bared its sharp fangs at her and growled menacingly. This creature had spawned from her son's own careless actions and deeds, and so she would take responsibility for his arrogance. The goddess sighed softly as she raised her staff, the light emanating from it in pulses as she gathered her power and unleashed it onto the creature. It shrieked in agony as the light pierced its body, its white and greed-filled eyes quickly growing fearful as its form began to shrink and coalesce into a small object.
As the light from the staff slowly died down, the only thing left from the creature was a small jewel that burned as brightly as the sun and with arcane markings etched within the jewel itself. She held it in the palm of her hand, her soft eyes gazing upon what once was the monster that had terrorized the people of Nede for ages. Sin would still exist in this world, she knew, but it had been stifled to a manageable degree that the people would learn to live and adapt to the new changes. They will survive, she thought as she closed her fingers around the remainder of the beast as she felt the life within the object. The people will learn to thrive on this world and will create a new future for the world her son had created.


The question's burning on
where is it coming from
Sin had seen this village here awhile ago, a small isolated civilization far from any major cities or large trading towns. It was located by a small river and hidden away from the prying eyes of interfering travelers whom would seek to harm this tiny village. And it was here that Sin had found a temporary home in, if only for a little while.
Though his power had been sealed away by the goddess eons ago, he still fed on the human emotions that he had been created from so he was forced to reside close to any civilization and remain hidden from sight. He crept slowly towards the village, his presence barely a shadow as he hid himself away from any of the human's eyes. Already, he could feel a tiny flow of negative emotions that emanated from the humans in the village; a dispute in the family, worry of the lack of food for the winter, a fight amongst acquaintances, anything that caused some negative emotion he absorbed into his body. He didn't need to do this for the sake of living, but mostly so that he could keep moving without feeling the pulls of having a solid earthly body that required sustenance to fully function.
I have fallen... he thought to himself as he sat on his haunches, his eyes gazing at the people of the village. I have fallen into a pitiful existence where only my name is to be feared... But he couldn't find himself to seek revenge on the gods that had turned him into this powerless creature. His gaze lowered to the ground. Even though he was absorbing whatever little negative emotion there was in the village, he felt weaker than before.
No, not weaker. Simply empty.

no-one seems to know the monster born
Nelly tilted her head as her light hazel eyes tracked the odd creature slink around the houses of the village. She had seen it a few times, but every time she sought it out, the creature was gone. It looked like some kind of large dog or a wolf to her, but being a little girl, she didn't know for sure. The 8-year old pouted, her cheeks puffed out in determination.
Well, this time for sure! She thought excitedly to herself as she carefully crept behind the creature, hoping that she wouldn't trip over anything and alert it of her presence. I'll make a new friend, momma, just you wait and see!
As she carefully followed the bizarre animal, the creature slipped between a few houses and disappeared around the corner. Panicking, Nelly forgot completely about being cautious and quickly raced after the creature, wondering if it'd disappear again...only to turn the corner and come face-to-face with said creature. She eep'd as her footsteps pattered to a stop and she stumbled a few steps back before clumsily falling onto the dirt ground. The creature only regarded her with a stern gaze, its body never moving as its orange eyes stared at her. All...four of them? Her eyes widened as she realized this was no ordinary animal and that it was possibly dangerous...until the creature opened its mouth and spoke.
Child, why are you following me? It said, a raspy deep voice echoing from its throat. Not 'it', she realized as her eyes widened in shock at actually hearing the beast speak. He... Her own mouth parted slightly to reply, only to speak her mind.
Y-YOU CAN TALK! Nelly gasped before quickly clasping her dirty hands over her mouth tightly, leaving smears of dirt across her cheeks. The creature only tilted his head to the side as if staring at her strangely and...was that amusement in his eyes?
Yes, I can speak. He replied. I have been able to speak for eons when humans were just beginning to learn how to properly communicate in your strange tongues. Nelly's jaw only dropped lower from behind her hands as her eyes widened, her childish mind not really comprehending what the creature had just said. She continued to stare at him until he sighed, his four eyes shutting close as he tilted his head down.
Child, speak your name. He said. She gulped before hesitatingly lowering her hands to reply.
M-my name is Nelly... She replied. The four eyes opened once again to peer at her.
Nelly, He said slowly. I would advise you do not follow me any longer. I am only trouble, and I highly doubt your fellow villagers would approve of you being near me. With that, he turned around and began to trek further from her. She could only stare after him for a few seconds before she managed to gathered the courage to speak.
W-wait! Nelly cried out as she clumsily got up, her sun dress now caked in dirt from the fall. The creature stopped as he tilted one of his ears back to indicate that he was listening.
What's your name? She asked. He hesitated, before turning his head in her direction slightly to respond.
My name He said softly. Is Sin.
TBC...


You know this time
they'll make him play along
He wonders how silly interpretations of his appearance were, but he finds humankind rather amusing.
Either way, Sin had to admit that the human views of him are rather accurate...