CLICK HERE TO RETURN TO LEGEND
W
elcome to my portfolio!
This is everything made at Legend!
Stats
Buttons:
74
Banners:
20
Layouts:
26
This page is updated every Friday

Buttons
Newest at the top.



Banners
Newest at the top.
Layouts
Newest at the top.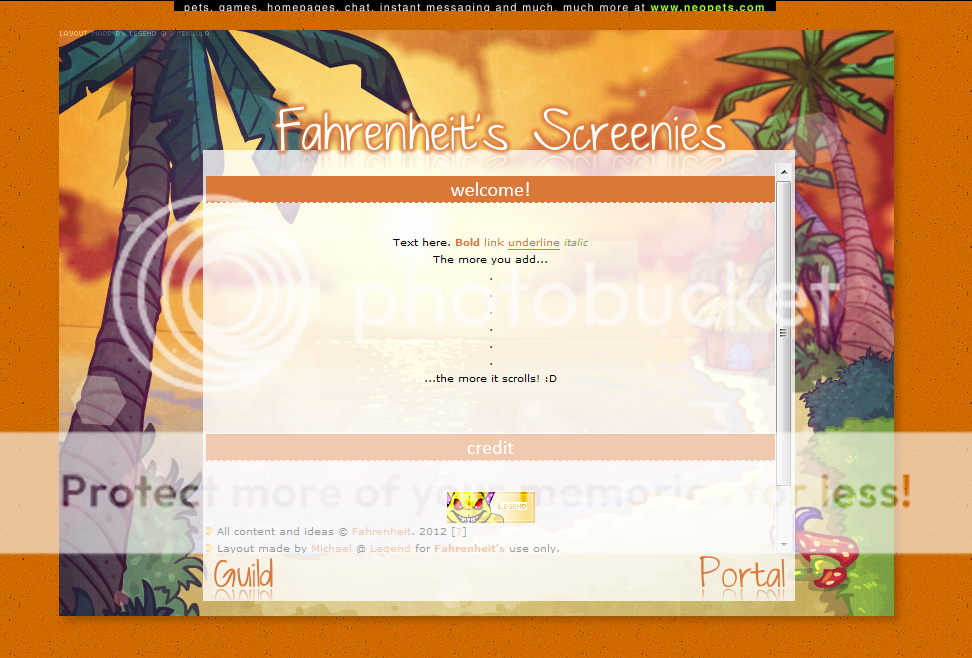 Credits:

Template and design by
Open Eyes
.

Dividers and bullets from
The Lunch Box
.

Content on this page by
Me (cmpiscool85)
.

Copyright 2000-present Neopets, Inc. All Rights Reserved. Used With Permission. NEOPETS, characters, logos, names and all related indicia are trademarks of Neopets, Inc., © 1999-present. ® denotes Reg. US Pat. & TM Office. All rights reserved.