This is where you will find miscellaneous stories and articles that I submit to the Neopian Times that aren't necessarily part of an extended series. Usually they are little things that I wrote on a whim, and they vary greatly in tone and quality. Regardless, I hope you enjoy!
Small note, but the titles of incomplete stories are tentative and subject to change. So don't be surprised if you see that one of the listed titles is suddenly different. (Also the picture on this page is a bit old, I'll be replacing it pretty soon.)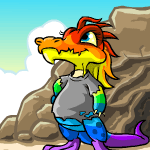 Story
A short story about a rainbow krawk named Perry who has recently run away from home and is trying to survive as a street thief. He runs into trouble, however, when he trespasses on the territory of a local gang.
This story is one of my shorter ones, and not the best quality. Still, it's fun to look back at this relatively simple story, and giggle at Perry's inexplicable girly eyelashes in the preview image.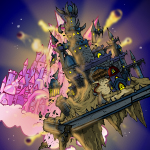 Article
There is one aspect of the Times that is oft overlooked and under-appreciated, an element to the paper that has been with it since its inception. And in honor of Issue 650, I would like to at last bring this integral component into the limelight. I am speaking, of course, of the Neopian Times preview images...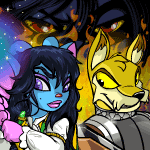 Part One
|
Part Two
|
Part Three
What happens to heroes after the day has been saved? Some go on to become high ranking officials of the lands they helped to save, like Brynn and Hanso. Some take to a life of adventure, like Hanna, Garin, or Roxton. But for the Roberta of Brightvale, one of the heroes of the Darkest Faerie's attempted takeover of Neopia, life after heroism has landed her behind a shopkeeper's stall. And she's getting very tired of being under-appreciated.
When an old hermit on Terror Mountain finds an injured faerie child buried alive in the snow after a blizzard, he has no idea that his life is about to change forever.
Status:
Writing